---
Why Global Citizens Should Care
To address the United Nations' Global Goal 3 on securing good health and well-being for all, the world must invest in better maternal health and commit to significantly decreasing child mortality rates by 2030. Technology can be an important tool through which solutions can be built to tackle this important issue. Join Global Citizen and take action on this issue and others here.
---
Over the last decade, Nigeria's technology and innovation ecosystem has really come into its own. From financial technology to artificial intelligence and health care, Nigerian entrepreneurs have created many impressive solutions (and successful businesses) to the country's problems by leveraging technology. 
As the poverty capital of the world, Nigeria's problems are many and technology has proven to be a great way to solve some of the issues the country is dealing with. Health care, access to credit, and accountability are some areas where innovation is being used to solve problems.
For example, Global Citizen Prize Business Leader of the Year 2020 Temie Giwa-Tubosun founded and runs LifeBank, a company that uses technology to distribute blood, oxygen, and other medical supplies in Nigeria. So far it has supported more than 600 hospitals in Nigeria and Kenya, impacting more than 10,000 lives.
With $377 million raised in funding for Nigerian tech startups in 2019, investors all over the world are also starting to take notice. Add exits like Stripe's acquisition of Nigerian payment processing company Paystack for $200 million, the signs are looking good for the country's tech entrepreneurs.
That said, there are still many problems to be tackled. Child mortality is a particularly worrying area: 1 in 8 Nigerian children never reach the age of 5, according to the Nigeria Demographic Health Survey (NDHS, 2018). 
Meanwhile, one Nigerian woman dies in childbirth every 10 minutes, and one Nigerian child under-5 years of age dies each minute. 
But it was a more personal experience that inspired Abisola Oladapo to start working on Mumspring, a healthtech company that uses technology to provide stage by stage pregnancy and post-pregnancy information to pregnant women before childbirth and through the first three years of their journey through motherhood.
Global Citizen spoke with Oladapo about Mumspring and how it is using technology to help Nigeria reduce the high rates of maternal and child mortality.
Global Citizen: Why did you build Mumspring? 
When I gave birth to my second child, she was born unable to breathe. Thankfully, she survived that ordeal. This experience took me down a research wormhole and I discovered that if I had just a little bit more information [for example, about pregnancy-related complications], my baby wouldn't have been in that situation. 
I later found out that a family friend went through the same experience but lost her baby. 
In Africa, we lose over one million babies within their first 30 days of birth. According to research done by the WHO [World Health Organisation], 80% of these deaths could've been prevented.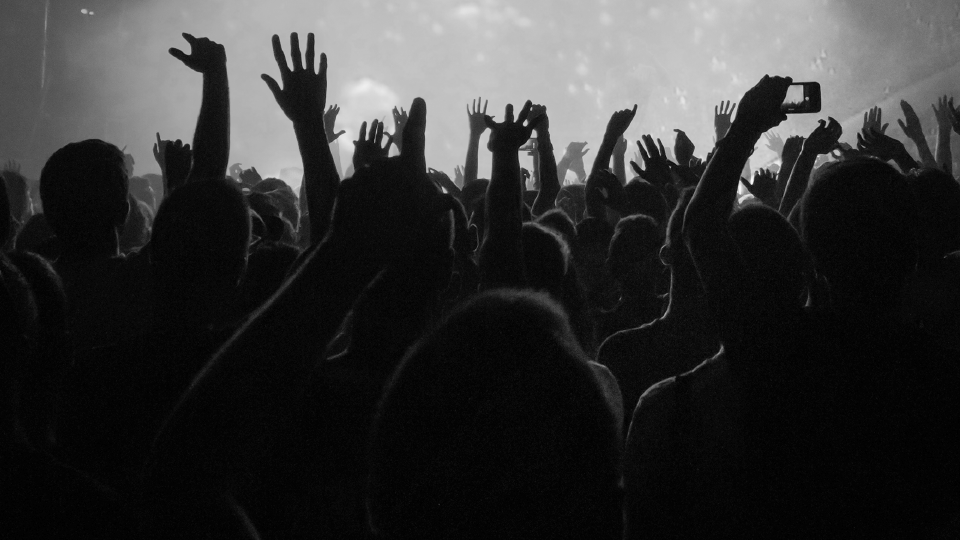 Abisola Oladapo, founder of Mumspring.
Image: Mumspring
Some of the root causes include little to no antenatal education and a lack of continuous medical support. Mumspring exists to tackle these root causes.
How is Mumspring impacting young Nigerian mothers?
At mumspring, we provide perinatal education and support to mothers. One of our core solutions is Agnes, a tech-based platform through which we deliver health education and perinatal assistance to women in marginalized communities who do not have access to the Internet as these women bear the highest impact of maternal mortality in Nigeria.  
In the short-term, we measure our impact based on the number of health modules delivered and the likelihood of the beneficiaries to use a health facility or professional for their delivery. 
As we scale and reach more women, we will measure impact based on the reduction in infant mortality and maternal mortality in the communities we serve.
What makes Mumspring an innovative solution?
Through the Agnes platform, Mumspring is leveraging technology to tackle neonatal and maternal mortality in a way that is accessible to marginalised women: by eliminating barriers such as language, financial limitations, distance, and mobility.
We provide information to these women using their local languages. Although the app leverages mobile technology, we built it to work without internet access and we are the first organisation to develop this type of accessible solution.
Why is the work Mumspring does important?
Through one of our solutions [Agnes app], we have created a software-as-a-service product that is drastically reducing maternal and neonatal deaths. We are expanding access to quality, affordable maternal and newborn care by improving service delivery and diagnostics with trained healthcare professionals and lowering barriers to seeking care, including finance, illiteracy, distance, stigma, and traditional myths.
Our work is important because our ethical approach puts the focus on women in underserved and low-income communities, it guarantees a standard of care that can improve the lives of millions of women all over the world.
We are helping to reduce the high rate of maternal and neonatal deaths by ensuring women and babies in these communities get the critical medical education and support they need. 
By bridging the gap between our intuitive technology and the people who need it the most, we are eliminating risk factors for our target demographic by reducing and eliminating costly travel to hospital, dispelling myths through education in the user's local language, tracking, prompting and nudging pregnant women and mothers to take better care of themselves for safe and successful deliveries.
What are the issues that are responsible for the challenges Mumspring is solving for Nigerian mothers?
Women at the bottom of the pyramid are disproportionately vulnerable due to:
1. Limited access to vetted antenatal education
2. Long travel distance to get medical care
3. High levels of Illiteracy and a lack of health education
4. High cost of smartphones and internet access
How does Mumspring's work impact the fight to reduce poverty?
Our work impacts the fight against poverty by improving health at no cost to the woman.
By working with the government, ministry of health, public agencies, and private partners as sponsors, we are able to provide our services to low-income communities for free. 
We are providing, in a way, free quality healthcare for the people who need it the most. Reducing the burden of cost for healthcare during and after pregnancy is quite critical at the bottom of the pyramid. The cost of healthcare is a huge deterrent to seeking medical help and often leads to deaths that are otherwise preventable. Mumspring is actively reducing the effects of poverty in these communities.