The pandemic is, first and foremost, a public health emergency, having claimed over 4 million lives worldwide.

But COVID-19 also has a plethora of secondary impacts, with short- and long-term effects on children's education, the economy, and gender inequality, as well as rates of global extreme poverty and hunger.
One area of particular concern that is often overlooked, according to Chris Collins, president and CEO of Friends of the Global Fight Against AIDS, Tuberculosis and Malaria, is the pandemic's indirect impact on other areas of health.

Collins recently spoke to Global Citizen to explain how lockdowns, public restrictions and transport stoppages impact health systems and health service delivery, particularly affecting two major health concerns: HIV and malaria. 
Global Citizen: A new report shows COVID-19 has massively disrupted health systems and health service delivery for HIV, TB and malaria in low- and middle-income countries in Africa and Asia in 2020. How exactly has COVID-19 impacted these diseases?


Collins: First, there are logistical disruptions. During a pandemic like COVID-19, many patients can't travel to get the care they need because of stay-at-home orders and a lack of public transportation. Second, COVID-19 has upended carefully calibrated operating budgets in hospitals and other health facilities. Combined with supply chain problems, that means crucial items — like needles, syringes and medications, for example — have been much more difficult to get, especially with deadly second waves across Africa and India.
On a more granular level, we saw HIV diagnosis and treatment referrals fall 37% from April to September 2020. Health facilities across Africa reported a 17% decrease in malaria diagnoses and a 15% decrease in malaria treatment during this same period. TB diagnosis and treatment referrals fell by 59%.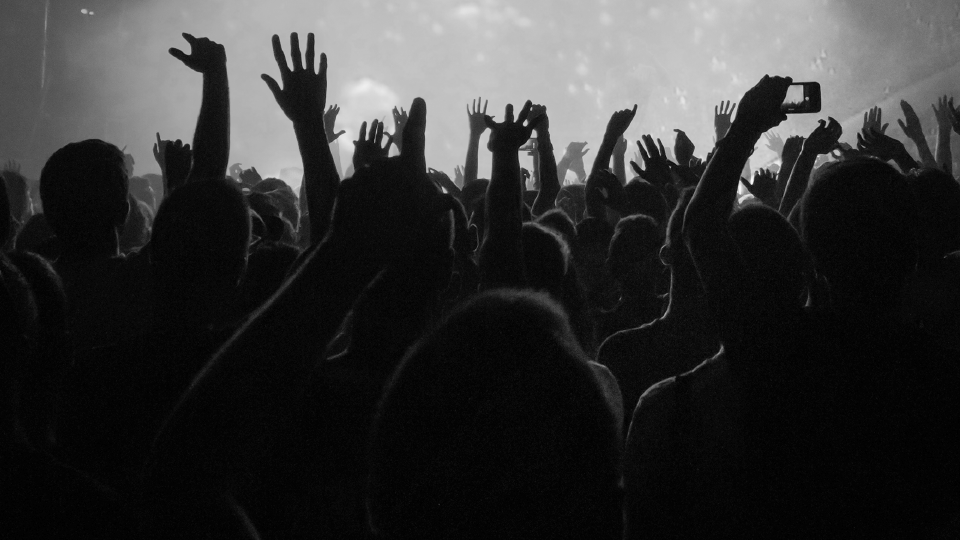 Why are conversations around how COVID-19 is affecting other health issues so important?

I worry that if we don't track COVID-19's impact on health systems, economic opportunities, education and other aspects of life — and how to best respond in an effective, holistic way — we are massively underestimating the disease's severe, long-term ramifications.

I hope the pandemic will wake policymakers up to the interconnectedness of health and other services and the need to invest to achieve ambitious goals concerning the pandemics of today and strengthen health systems, so they are ready to detect and respond to disease threats of the future.
Has COVID-19's impact on HIV/AIDS and malaria been equal across age, gender and geographic location?

No, not at all. For example, HIV already disproportionately impacts adolescent girls and young women in sub-Saharan Africa. When COVID-19 hit, and lockdowns began, face-to-face peer support groups had to stop, making it more difficult to access HIV treatment and reproductive health services.

COVID-19 has also threatened HIV prevention programs for other vulnerable groups, including sex workers, people who inject drugs, transgender people and men who have sex with men.
With malaria, we know it's a disease that mostly kills children under the age of five, so if there are any disruptions to malaria prevention and treatment services, that is a dire problem. We saw medical consultations for kids under the age of five fall by 23% in Africa during the pandemic.
What does the world need to do to ensure we can get back on track when addressing health challenges like HIV and malaria?

World leaders need to recognize we have been underinvesting in the fight against AIDS, TB and malaria, and we need to mobilize new resources if we want to accelerate progress.

A major opportunity is to support a successful Global Fund replenishment in the fall of next year. Replenishment is the financing conference held every three years where donors make pledges to the Global Fund. If we can significantly increase global health financing through the Global Fund, we can get back on track.


The massive global response to COVID-19 leads us to the question: What can we take from the pandemic to tackle malaria and HIV/AIDS globally?

One lesson from COVID-19 is that you need great health interventions, like vaccines, and you need to get them out widely and encourage everyone to take advantage of them. New tools are likely coming out for HIV, and clearly, more investment is needed in malaria research.

With both diseases, we've got to commit to doing better at making interventions available, without discrimination and regardless of a person's ability to pay. One other thing we've learned is that the most vulnerable in societies are the most affected by new health emergencies. It's time to triple down on health services tailored to reach key and marginalized populations.
What personal message would you like to share with the global community?

We are at a moment of real opportunity, and we can't let it slip by. 

COVID-19 has opened people's eyes to the fact that we are all connected and that it takes strong, adaptable, trusted systems for health to meet people's needs today and be ready for new disease threats.

We should invest in a way that's consistent with what we've learned during this pandemic, significantly increasing funding for global health in a way that drives progress against the pandemics of today — like AIDS, TB, malaria and COVID-19 — as well as the threats of the future.
---
You can join the Global Citizen Live campaign to defeat poverty and defend the planet by taking action here, and become part of a movement powered by citizens around the world who are taking action together with governments, corporations and philanthropists to make change.