Phoenix smashed its heat record earlier this year with a sweltering 118 degrees Fahrenheit. Wildfires in California recently turned air quality near Los Angeles into something comparable to secondhand cigarette smoke. And large swaths of Houston, Miami, and Jacksonville are in ruins following Hurricanes Harvey and Irma.
Cities face the brunt of the effects of climate change, yet are on pace to be home to 70% of the world's population by 2050. Globally, the majority of urban spaces are on coastlines, directly exposing them to rising sea levels, which could displace billions of people by the end of the century, straining global resources and international economies.
How cities respond to emerging environmental threats could ultimately determine how societies fare in the future.
"There's a lot of truth to the adage that mayors are the ones who are closest to the people experiencing the effects of climate change," said Shelley Poticha, director of Urban Solutions at the Natural Resources Defense Council. "They're the ones who have to respond immediately to protect people when there are life-threatening hazards like superstorms, flooding, and extreme heat."
"Climate change is creating an urgency to act," she said, "because people feel it affecting their lives and their families' lives in very direct ways."
Within this daunting context, cities are teaming up and sharing best practices through coalitions like C40, The Urban Resilience Network, and Urban Sustainability Officers Network. More than 350 US mayors have pledged to commit to the goals laid out in the Paris climate agreement by reducing emissions by 80% by 2050, and many more intend to go beyond that. The world's cities have the power to directly eliminate 40% of the world's emissions by 2100, giving them a crucial lever in global efforts to fulfill the Paris agreement.
But while city leaders work to put the brakes on climate change, they also acknowledge that adapting to its growing and increasingly devastating effects is an entirely different and utterly unique matter.
"Climate change is a global phenomenon, but the impacts are very local," said Katerina Elias-Trostmann, senior research analyst at World Resources Institute Brasil. "From country to country, region to region, city to city, even within a city, people experience a multitude of climate impacts.
"There are still too many communities around the world that lack good resilience strategies," she said.
Read More: How a Tiny Alaska Town Is Leading the Way on Climate Change
The most prepared cities are embracing resilience by making existing buildings more energy-efficient, building green infrastructure that absorbs water where it lands, protecting natural water networks, reducing pressure on clean-water systems, and investing in parks and green space to fight the "heat island" effect. They're finding that in return they are saving money, creating jobs and bolstering their economies.
"The goal is to help people and policymakers realize that they're throwing money away if they don't get more proactive and invest upfront in making buildings more resilient and bringing back wetlands so that they absorb water," Poticha said.
"It's so much less expensive to plant a wetland than to deal with property damage from downed trees."   
As she pointed out recently, mitigation against storms saves around $1.2 billion a year in the US, and every dollar spent on climate resiliency generates $4 that can be invested back into local economies.
But time is running out and if the recent hurricanes have shown anything, it's that delays in planning can contribute to catastrophic consequences. More often than not, these consequences are concentrated among the poorest and most marginalized populations.
Adding to this urgency, recent actions by the Trump administration, including withdrawing from the Paris climate agreement, have undercut international climate action.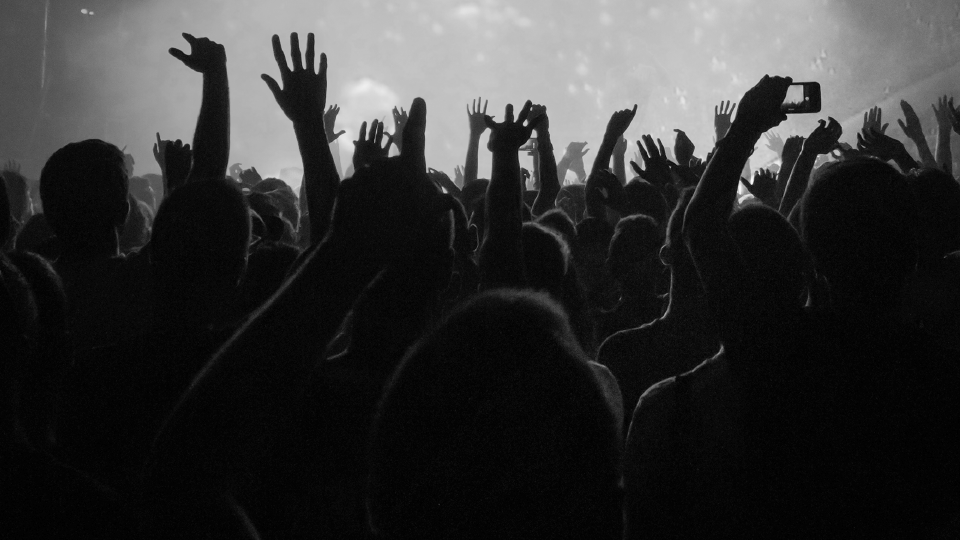 Jean Chatelier gets a ride from a passing motorist after walking through a flooded street from Hurricane Irma to retrieve his uniform from his house to return to work today at a supermarket in Fort Myers, Fla., Tuesday, Sept. 12, 2017. Chatelier walked about a mile each way in knee-high water as a Publix supermarket was planning on reopening to the public today. "I want to go back to work. I want to help," said Chatelier.
Image: David Goldman/AP
---
The Worst-Case Scenario
In a matter of days, hurricanes Harvey and Irma rendered some of the most bustling cities in the world inert, the only activity coming from rescue efforts and scrambles for aid. They unleashed unprecedented emergency evacuations and caused hundreds of billions of dollars in damages. They destroyed and damaged neighborhoods, business districts, sensitive chemical facilities, and transportation infrastructure.
The storms were a glimpse into the future with climate change, but they also highlighted the role that humans can play in either amplifying or helping to contain the consequences.
Read More: Here Are 18 Photos of the Devastating, Deadly Flooding in South Asia
"I think Houston would be, in terms of urban development, the worst case scenario," said John Rennie Short, urban policy expert at the University of Maryland, Baltimore County.
He said that policy decisions made within Houston over the past several decades allowed Harvey to have such a devastating impact.
"That's a city with no zoning, it's low lying, prone to floods, and subject to storms, and they merely created more impermeable surfaces," he said.
An impermeable surface would be asphalt or concrete — a material that doesn't absorb water or open up channels for it to escape. Wetlands or green spaces like parks, on the other hand, are permeable and reduce flooding by absorbing and managing the water.
Over the past several decades, Houston's lack of zoning laws enabled a frenzy of development in areas that are prone to flooding. This largely turned permeable green spaces into impermeable urban spaces.
So when Harvey hit, the 33 trillion gallons of water that fell on the city had few places to go. The water just sat on impermeable surfaces and accumulated, causing those surreal scenes of nursing homes filled with water, families trudging in waist-high water along major highways, and people clinging to roofs.  
Now, the city faces a difficult choice. Returning to the way things were before — uninhibited urban sprawl — might be a natural reflex, but it would invite more catastrophic flooding in the future.
Developing a resilience strategy, on the other hand, would necessarily overhaul the city's guiding principles of development.
But that seems to be the only rational choice. After all, the estimated cost of Harvey and Irma's damage could be close to $200 billion, and no city can afford recurring bills of that kind.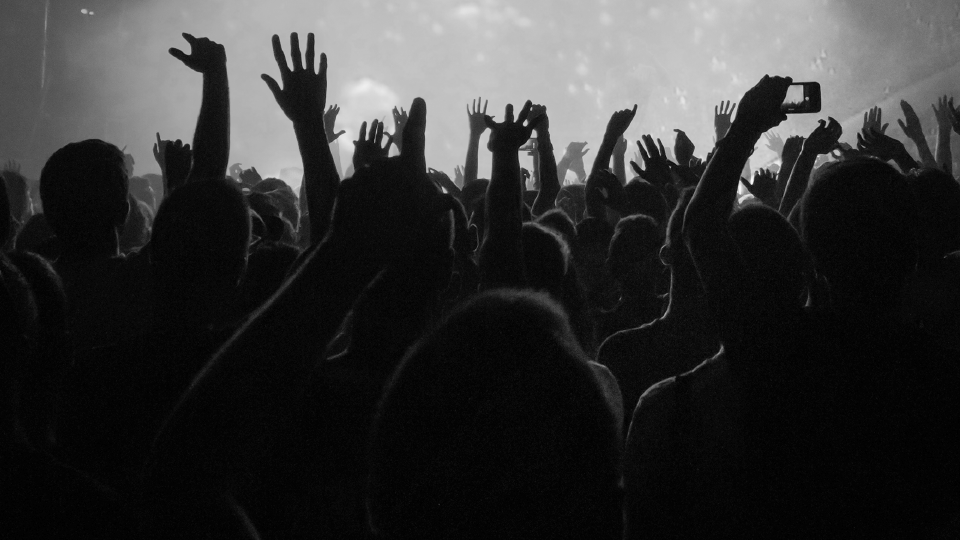 Image: KUT Austin – 90.5 FM/Flickr.
"The mashup with Harvey and Irma coming so close together could really be a wake-up call for a lot of coastal communities," said Poticha of NRDC. "We're going to start to see a real local conversation about whether they can continue to just allow people to rebuild in the same places, or rebuild in the same ways."
Doing so would subject millions more Americans to the environmental and health risks that Hurricane Harvey exposed.
Read More: There Could Be 2 Billion Climate Change Refugees by 2100
For people living in communities close to oil refineries and chemical plants, for instance, the threats from the storm are ongoing and could even be intensifying. The Environmental Protection Agency is currently working to clean up more than a dozen major chemical spills in the region. In the days after the hurricane, people began reporting noxious smells in the air. Between Aug. 23 and Aug. 30, more than 46 facilities leaked more than 4.6 million tons of harmful chemicals into the air and floodwaters.
Such widespread pollution was anticipated and could potentially have been avoided had facilities been required to install safety and environmental technology and taken other precautions. Knock-on effects like these, which can include damaged nuclear facilities, exacerbate natural disasters.
On top of the environmental injustice, there are economic and racial components. As Quartz points out, the majority of communities closest to the facilities are predominantly Latino and low-income.
All throughout the world, the most marginalized communities who are on the front lines of chemical risks also tend to be most affected by climate change and the extreme storms it fuels. This is partly because poor communities lack the resources to sufficiently prepare for or flee storms and because they are often in the most at-risk locations.
To the east of Hurricane Harvey, Hurricane Irma pummeled Caribbean Islands before making landfall in Florida, ultimately stripping power from more than 7 million homes and businesses in the US.
Similar to Texas' disaster, poor, elderly, and homeless people were often unable to flee the storm, which exposed them to heightened risks.
In the case of both storms, emergency response systems were overwhelmed. Shelters had to turn people away, supplies were scarce, and ordinary citizens had to join rescue and reconnaissance efforts.  
For many people, the storms were reminiscent of the failed response efforts that followed Hurricane Katrina in New Orleans, when 1,500 people died and tens of thousands more, often poor people of color, were left stranded without basic resources.
"The usual thing is it's often the poorest who get the raw deal," said Short. "They can't get out, they can't get plane tickets. If you have access to credit it's easier to rebuild.
"[Disasters] create a two-track system and it highlights and exacerbates income inequalities," he said.
For some cities around the country, the latest cascade of hurricanes was a reminder that climate change's effects are only accelerating and emergency response systems have to be improved. It was also a reminder that fundamental adaptation efforts that account for future climate impacts of more extreme storms and rising sea levels have to be completed as soon as possible.  
"Some of the biggest lessons that we still need to learn involve emergency management," said Christine Knapp, the sustainability director of Philadelphia. "When you're facing that kind of a storm, you're pretty much going to have a disaster on your hands no matter what you do."
If Houston represents the worst-case scenario, then Philadelphia, in many ways represents a best-case response scenario, after an especially lethal 1993 heat wave there  The city faces less extreme risks than Houston, but it's also making resilience in its urban planning more of a priority.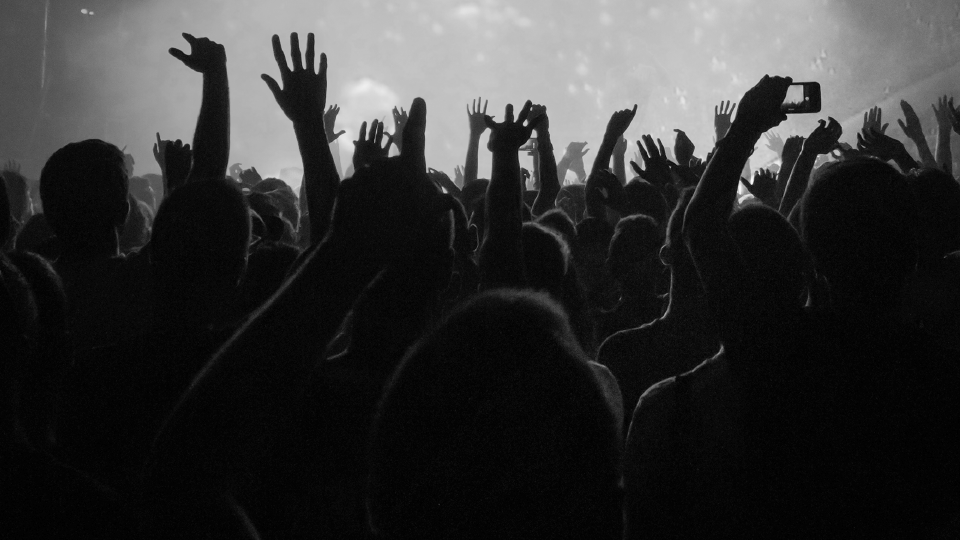 Interstate 69 is covered by floodwaters from Tropical Storm Harvey Tuesday, Aug. 29, 2017, in Humble, Texas.
Image: David J. Phillip/AP
---
Waking Up
Not all cities will get battered by coastal storms and hurricanes in the decades ahead. Many face changes that endanger urban life in less dramatic ways.
Philadelphia, for instance, is facing rising temperatures and more frequent extreme precipitation.
"We know that projections say the weather is going to get hotter and wetter, both more days of 90°F and 100°F and greater, coming in longer heat waves, which tend to have worse impacts on health, and also more extreme precipitation throughout the year," said Knapp.
Read More: To Slow Climate Change, Why Don't We Just Block the Sun?
The lack of coastal storms doesn't mean the city is acting with any less urgency. As one of the U.S. cities within the C40 network, Philadelphia has an ambitious goal of completely eliminating carbon emissions by 2050.
Because the city owns its water and gas utility and works closely with the local electric utility, it has the ability to enact sweeping systems reforms, according to Knapp. The city has also modernized its storm runoff system, which includes building more green roofs, gardens, and parks to absorb water. This has the added benefit of cleaning and cooling the air and helping to mitigate emissions.  
The urban heat island effect is a shared risk in many cities throughout the world. Modern urban building materials include concrete, steel, tar, bricks, and so on, and these substances all absorb and then re-radiate heat. When concentrated in an area, the materials can further raise temperatures, quickly making heat waves potentially fatal.
Simple solutions such as painting rooftops white to reflect sunlight or building rooftop gardens can counteract this effect — measures that are being widely adopted.  
Philadelphia also has incentives for buildings to adopt energy efficiency standards, which would drastically cut emissions — something that is also being aggressively pursued in New York, a city that's experiencing sea level rise more rapidly than the rest of the world.
How cities adapt to climate change is driven by a web of factors, including the climate impacts they have to contend with, how their economies are set up, their environmental contexts, and how much power and influence they wield at the state and federal level.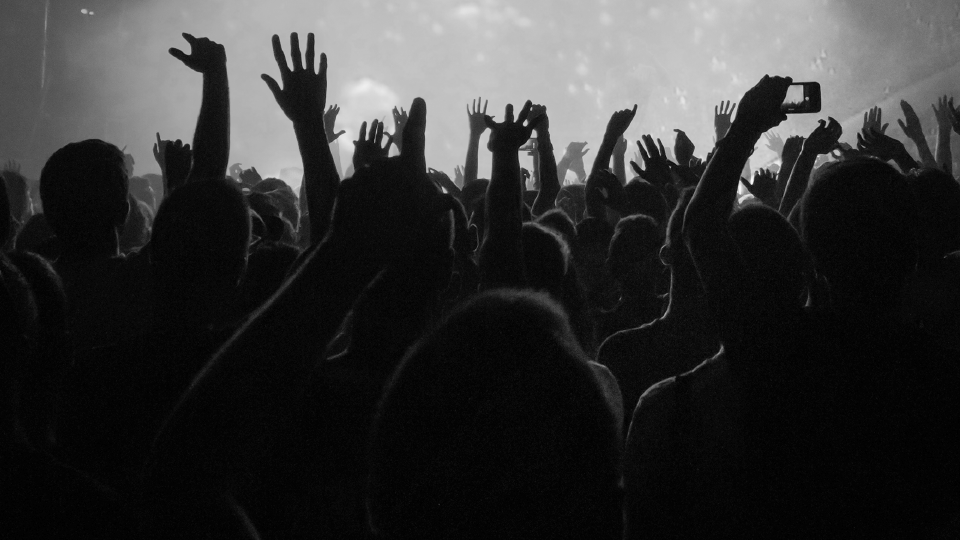 In this Feb. 14, 2017 photo, a rooftop is covered with solar panels at the Brooklyn Navy Yard in New York with the Manhattan skyline is at top.
Image: Mark Lennihan/AP
New York is able to transform its infrastructure because it has more latitude for regulations, while Philadelphia can shore up its resource base because of its control over utilities, and cities like New Orleans with large fossil fuel industries can specialize in mitigation efforts.
Read More: 139 Countries Could Move to 100% Renewable Energy by 2050
"Cities are starting to unify around their own niches, taking the lead as transportation innovation hubs, or renewable energy hubs, or smart city hubs, or building systems and design hubs," said Brendan Shane, North American regional director for C40.
"It comes down to self-sufficiency and the ability to work independently," he said, "[creating] water systems that can stay online, power systems that can stay up, food systems that can deliver food."  
Cities can stoke climate-adaptive change through their economic clout and enormous populations.
"Streets, storm water systems, park systems, electric utility systems, internet connections — the vast majority of that is either designed and implemented by the city or designed to city specs and implemented by the private sector," said Poticha of NRDC.
But, in the end, cities can only do so much. There needs to be buy-in on state, national, and even international levels to truly make a difference.
Oftentimes, lack of financing or bureaucratic hurdles can thwart city-led action.
Philadelphia, for instance, doesn't have authority to regulate its buildings — it has to get approval from the state. It can offer incentives to the private sector to adopt sustainability standards, but no mandates.
These sorts of obstacles are everywhere.
The Trump administration has been rolling back environmental regulations and standards since taking office. The Clean Power Plan was central to the US's commitments under the Paris climate agreement — that's on the chopping block. Federal standards for requiring a higher margin of safety against future flooding when constructing new or repairing existing buildings — those have been scrapped. Fuel efficiency standards for vehicles — they're being ended.
In the aftermath of Hurricane Harvey, there were delays in addressing the widespread chemical spills not because of any logistical dangers, but the U.S. Environmental Protection Agency is undergoing widespread staff layoffs.   
Local action by cities and their citizens can create the conditions that spur change. But oftentimes, the most consequential decisions are made from the top down.
"There's a limitation to what cities and states can do on their own," said Knapp.