---
Why Global Citizens Should Care
Regional organizations are stepping up to help support communities impacted by the devastating COVID-19 coronavirus pandemic. The United Nations' Global Goal 3 promotes good health and well-being for all. Join us and take action on this issue here.
---
Americares is a health-focused relief and development organization that provides life-saving medical supplies and training to communities all over the world. 
Since the COVID-19 coronavirus pandemic hit, Americares has stepped up by providing protective supplies and critical support to health centers and frontline health workers in 13 affected countries around the world. The organization's initiatives span the US, Haiti, Honduras, the Bahamas, India, Lebanon, the Philippines, and Tanzania. 
So far, Americares has delivered around 120 tons of disinfectants and personal protective equipment to health facilities in the US alone.
The non-profit also hosted a comedy fundraiser in April called Covid Is No Joke, which raised money for the Americares Coronavirus Response Fund.
Global Citizen spoke to Americares' President and CEO Christine Squires about her organization's role in helping health facilities and frontline health workers to safely combat the pandemic.
As an organization on the front lines of COVID-19, what is the biggest thing you want the general public to know about what you've observed and how the crisis has evolved?
What we have seen is that COVID-19 is affecting many more than just those diagnosed with the virus. In addition to the more than 8 million people confirmed to be infected and the more than 438,000 lives lost globally, thousands more are dying every day as a result of going without care for health conditions unrelated to COVID-19. This "excess mortality" is well studied by health experts and something we have seen during past disease outbreaks. 
At Americares, we saw it during the Ebola outbreak in West Africa. A father was worried about his daughter, who had contracted Ebola. She survived, but he died of a heart attack from untreated hypertension.
That's why it is critical to keep primary care clinics operating and treating patients and why, at Americares, we are increasing support for our network of 4,000 partner hospitals and clinics worldwide. We need them to keep their doors open to ensure patients with diabetes, asthma, and other chronic diseases have access to care throughout the crisis and in the years ahead.
How is Americares tackling the needs of various communities amid the pandemic? 
In response to the COVID-19 pandemic, Americares has provided protective gear and infection-control supplies to health facilities in 13 countries. In the United States alone, Americares has delivered more than 120 tons of protective supplies, including gloves, masks, gowns, and disinfectants. 
Many of the health facilities Americares is supporting through its COVID-19 response are free clinics and community health centers serving vulnerable populations, including the working poor, recent immigrants, and the homeless.
In addition, Americares is training health workers in infection prevention and control, disaster preparedness, and mental health and psychosocial support.
Mental health is critically important right now. We are helping frontline health workers learn psychological first aid and coping skills to manage fear, stress, and anxiety so that they can care for themselves, as well as their patients.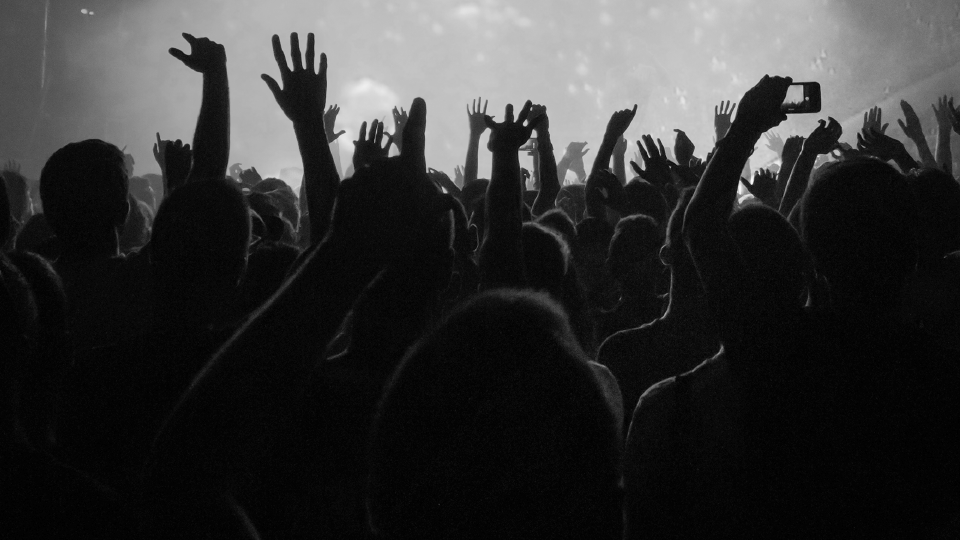 What's the most inspiring thing you've seen as the world tackles COVID-19?
It has been truly inspiring to see people from all over the world stepping up to support health workers. They are the real heroes of this pandemic. 
Americares' clinical teams are not only refilling prescriptions and ordering COVID-19 tests, but are also making sure patients are getting groceries, masks, and gloves.
I could not be more proud or humbled to lead such a strong group of committed individuals who are working every day to save lives and improve health for people affected by poverty or disaster. 
Has COVID-19, and the global response to it, changed your perspective of anything essential to your work?
This pandemic underscores just how quickly life can change and how important it is to have a strong safety net providing health care and other essential services for the most vulnerable. 
The people hardest hit by any disaster are the poorest among us. This is especially true of the COVID-19 pandemic. In the United States alone, more than 40 million people have filed unemployment claims since March and are potentially uninsured. They need access to quality health care from an already strained health care system. 
In Central and South America, where the virus is spreading rapidly, under-resourced health systems that were overwhelmed before the pandemic need our help now more than ever. Americares has supported hospitals, clinics, and social service organizations throughout the region for decades. With continued support, Americares can do even more to provide partner health facilities with PPE, critical medicines, hygiene products, and training in mental health and infection control. We need to be able to meet the increased needs to give everyone a chance to remain healthy.
How can people take action and help support your efforts?
We have created a fund specifically to support our response to the COVID-19 pandemic. Every donation to the Americares Coronavirus Response Fund means we can provide more protective gear and training to keep health workers safe and supported during this unprecedented time. To donate, please visit americares.org/coronavirusfund.
---
You can also take further action with Global Citizen to help ensure everyone, everywhere has access to the tools needed to fight COVID-19 by supporting our Global Goal: Unite for Our Future campaign. The campaign seeks to ensure every country and community has the ability to put a stop to COVID-19, and to mitigate the pandemic's impacts on the world's most vulnerable communities.
You can find out more about COVID-19 and its short- and long-term impacts on communities around the world through our coverage of the pandemic here. 
---
UPDATE: Tuesday, June 16, 3:45 p.m. ET This piece has been updated to reflect current statistics and information.