---
Why Global Citizens Should Care 
The United Nations' Global Goal 3 focuses on good health and well-being and speaks to ensuring health for all people of all ages. While great progress has been made in providing and extending care for people living with HIV, an acceleration of the coverage is needed. Better access to more effective health care helps people living with HIV live longer and healthier lives. Join our movement and take action for global health here.
---
Dr Moeketsi Mathe is a general practitioner specialising in HIV and AIDS care in South Africa since 2006.
Worldwide there are more than 37 million people living with HIV, and of that number about 25 million are on the African continent. Sub-Saharan Africa in particular has been hardest hit by the global HIV/AIDS pandemic and South Africa is the country with the largest number of people living with HIV in the world, with some 7 million people. Young South African women between the ages of 15 and 19 remain the most vulnerable group in SA for new infections, with 1,000 new cases of HIV a week.
In November 2020, a new study of an antiretroviral (ARV) treatment called Cabotegravir, which is administered by injection every two months, showed great promise in preventing HIV among women. According to UNAIDS, the study showed that the long-acting injections among women in sub-Saharan Africa were 89% more efficient in preventing HIV compared to daily tablets of pre-exposure prophylaxis (PrEP). In April 2021 the the International AIDS Vaccine Initiative announced that they will continue building on the success of the study by partnering with Moderna — one of the producers of a COVID-19 vaccine — to apply its mRNA-based technology to speed up the HIV vaccine's development. 
Here, Dr Mathe reflects on what this development in ARV treatment means for South Africa and his work.
You can read more in the In My Own Words content series here.
---
As a doctor in HIV care, I read the news coming out in 2020 — of an injectable HIV/AIDS treatment that could be more effective and easier to administer than daily pills — with optimism and hope. The Cabotegravir PrEP injection's results have the potential to reshape our thinking, our programmes, and even the course of HIV throughout the African continent.
Growing up as a boy in the township of Boipatong, in the Gauteng province of South Africa, I was always earmarked to be a doctor. I grew up knowing and believing that I was going to help people. Being the smartest kid in my class, I was called "Doctor" by pretty much every adult I interacted with. My gran bought me a first aid kit and I used it quite a bit. I was the go-to guy for injuries in my neighbourhood.
In my fourth year of medical school in 2001, I was faced for the first time with the human immunodeficiency virus, or HIV. I was unprepared for HIV's influence on my life. We would see patients with certain diseases associated with HIV and recommend an HIV test, measure their immune system, treat the infection — and then send them home to die. It was this part of medicine that I found most difficult to handle as a student: the hopelessness. I watched patients die around me. I watched neighbours die around me. I watched family and friends die around me. And I felt as though there were nothing I could do about it.
This helplessness almost led me to leave my medical studies and pursue other fields in science or maths, chemical engineering or commerce. But I was convinced otherwise (the faculty reminded me that fifth year was mainly surgery and the surgical disciplines, my first love at the time).
Staying on and completing my medical degree ended up being the best decision I ever made.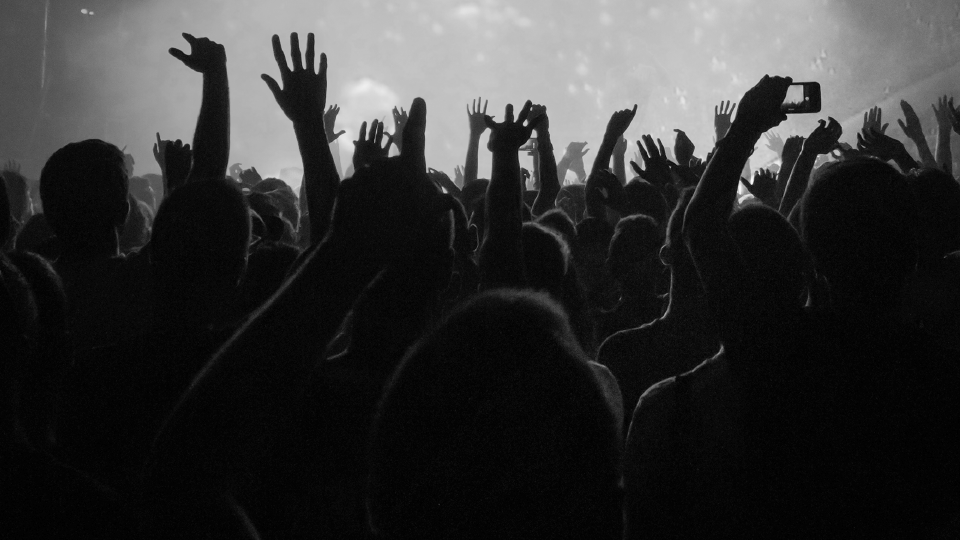 Having completed my medical degree and my compulsory internship and community service, I delved head-first into the world of HIV. My career plan had always been to be a surgeon, but I was drawn to HIV. My perception of HIV treatment while I was at medical school was largely influenced by the little teaching we received at university and by the media. I was led to believe that we had drugs that we could use to prolong people's lives but that our government was denying us those drugs.
This was because, while at medical school, my professors made a point to comment on the SA government, and then-President Thabo Mbeki's response to HIV, and how they were denying people ARVs. Along with the constant Sunday newspaper headlines, I thought that we had the answer to HIV and that our government was refusing to roll it out.
But that wasn't the case, and I saw how complex things were once I started working in the field. At the time of my studies, only a handful of MSF clinics were providing ARVs under very strict qualifying criteria. As a result, the rollout was not a wide one, and even among those who were recieving treatment, there were concerns with how toxic the side effects were. So the impression that we had been given in medical school — that medication was not being provided — was not entirely true. Instead, there was a balancing act: side effects versus benefits. 
When I started my HIV journey in 2004 as a member of a mobile clinical support team, providing technical support and mentoring to clinics in the North West province, I had to rapidly get up to speed. At the time, the first-line therapy we used in the public sector was a combination of three drugs (Stavudine, Lamivudine, and Efavirenz) which achieved the goal of viral suppression — decreasing the amount of copies of the virus in the body.
But this viral suppression came at a cost. Some patients got very sick from these very drugs and some were horribly disfigured. Others died from the toxic effects of the drugs. It was for this reason, among others, that the only people eligible for antiretrovirals were those with a CD4 count higher than 200 (meaning, a high enough number of white blood cells in the immune system, called T-cells, that can find and destroy viruses).
So it was with great jubilation when new drugs were eventually introduced into the HIV programme, remembering that South Africa had, and still has, the world's largest HIV programme. 
We could give patients medications that had minimal side effects and were equally potent. This, among other reasons, was one of the reasons that we were able to start a patient on treatment as soon as they were diagnosed — test and treat. This new drug also came as a one-pill combination of three drugs, making it easier for patients to take their medication.
So things were looking up when even more new drugs were introduced, particularly in the private market. We now had more than one regimen we could start patients on. We could now tailor a regimen for an individual patient, looking at their specific circumstances and ensuring that they were able to take their pills.
This was in complete contrast to what I had experienced as a student, when it seemed we couldn't help people. The new development meant not only could we save lives by fighting this virus, but that we could do so in a way that suited the patient.
The prospect of a single injection every two months given to our young girls to prevent HIV infection can change the course of HIV in this country and this continent.
Things were really looking rosy until this niggly little thing called "pill fatigue" set in. Patients understand the importance of taking their pills and understand what role the pills have in their lives. However, taking pills at the same time every day has proven challenging for patients as they grow tired with long-term treatment, even if they know the treatment is lifesaving. This happens with all types of long-term treatment. 
So the prospect of an injection to replace pills is very exciting to patients. The prospect of a single injection every two months given to our young girls to prevent HIV infection can change the course of HIV in this country and this continent.
In studies concluded, and some underway, the patient preference for injectable ARVs is undeniable — when presented with the choice of daily ARV pills versus the twice-monthly injection, the patients clearly choose the latter. 
The twice-monthly ARV injection is likely to be the first one approved for use in SA, hopefully by late 2021. Work is still ongoing, but there is a distinct possibility that the treatment regimen could look like this: Patient comes into the doctor's room every six months, gets their blood drawn, gets their ARV injection, gets their next appointment in six months' time, and goes about their day and life.
If the future is as bright as it's promising to be in terms of care, HIV treatment may become one of the simplest chronic conditions to manage for both health care providers and patients. And that is something worth staying in medicine for me.
---
If you're a writer, activist, or just have something to say, you can make submissions to Global Citizen's Contributing Writers Program by reaching out to contributors@globalcitizen.org.