If it feels like the world is melting, it's because it kind of is. 
The heatwave currently engulfing Europe has seen record-breaking temperatures across the continent and five countries have declared states of emergency or issued red alerts.
In the UK, the Met Office issued its first-ever "Red Warning for Extreme Heat" and the country hit 40 degrees Celsius for the first time ever on Tuesday. At least 12 people have died in heat-related accidents and London's fire service had its busiest day since World War Two dealing with several blazes due to the high temperatures on July 19.
In France, a country which has already been facing drought-conditions, more than 31,000 people have been evacuated due to two big pine forest fires sweeping through the south-west and Gironde regions.
In Spain, which has seen temperatures rise to 45 degrees Celsius in parts of Andalusia, a series of wildfires are blazing and at least 510 people have died. 
Portugal, which had already seen 96% of the mainland suffering severe or extreme drought by the end of June, has seen 659 heat-related fatalities so far, amounting to one person dying every 40 minutes, between July 7 and 13. 
It is incontrovertible: this heatwave, along with the numerous others we've seen in recent years, is more intense as a result of climate change. 
In the past 100 years, heatwaves have become hotter and occurred more frequently across the globe, according to the latest report by the Intergovernmental Panel on Climate Change (IPCC). 
In fact, the planet's average temperature has risen by 1.1 degrees Celsius since pre-industrial levels, largely because of the huge uptick in greenhouse gas emissions.
As climatologist Friederike Otto has pointed out: "I think we can very confidently now say that every heatwave that is occurring today has been made more intense and more likely because of climate change."  
"We are almost reaching a point where Mother Earth is going to shed humanity as an old skin, rid itself of all of us," Frans Timmermans, a top EU climate official, said. Calling for greater climate action, he added: "This is not about saving the planet. It is about saving humanity."
People are dying. Wildfires are raging. Our planet is sizzling before our eyes. But the current heatwave in Europe is having other, unexpected consequences, that are surprising and terrifying in equal measure. 
1. A Victorian Bridge in London Was Wrapped in Tin Foil
After the UK's Met Office issued a "red warning for exceptional heat" for the first time ever, one English council took some unusual action.
The precaution to wrap a 135-year-old bridge in West London, UK, in foil was made by the local council in order to protect it from the record-breaking high temperatures to hit the capital and stop it from cracking.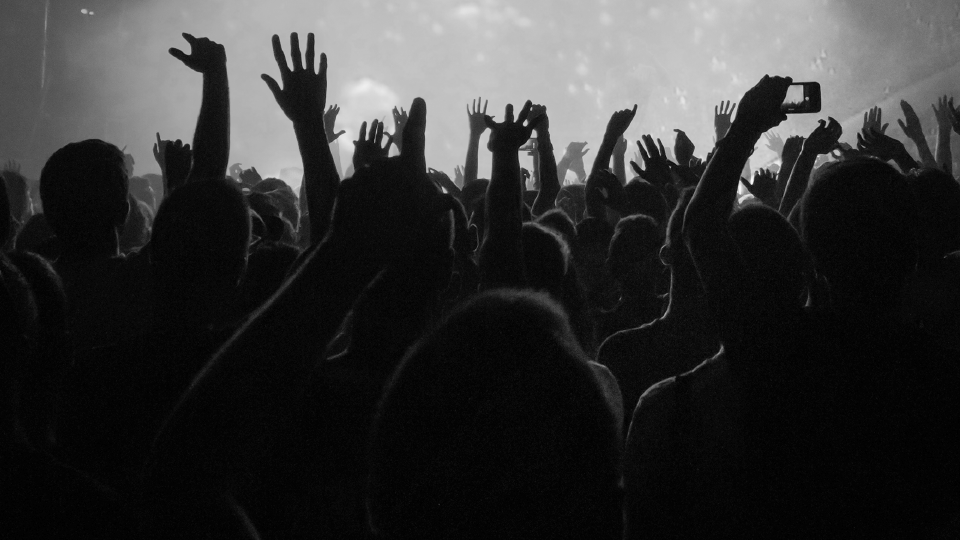 The Hammersmith Bridge wrapped in silver insulation foil in July 2022
Image: Hammersmith & Fulham Council
Due to its age and status as a historic Grade II* listed bridge, it was wrapped in silver insulation foil that "reflects the sun," according to the Hammersmith and Fulham Council.
2. They're Giving Ice Lollies to Zoo Animals
Animals at the London Zoo in Regents Park and Blackpool Zoo were being provided with ice lollies made from "frozen sugar-free iced tea, filled with nuts and seeds" and cold showers in an attempt to keep them cool. 
With temperatures set to soar into the high thirties this week, staff at Chessington World of Adventures Zoo are working hard to ensure the resident animals are kept cool with ice lollies, shade and paddling pools. 😎🍦🧊https://t.co/dw1uWecrSQpic.twitter.com/zGHkO7cSIA

— BBC London (@BBCLondonNews) July 18, 2022
Endearing as this is, it does beg the question: what about the animals that aren't kept in zoos?
As we have already seen in Pakistan and India, extreme temperatures made 30 times more likely by the climate crisis, killed scores of livestock, which has a knock-on effect on hunger and poverty levels in the country since, for many, their livestock is their primary source of income.
Elsewhere in the world, suffocating baby hawks have been known to throw themselves out of their nests, mussels baked to death in their shells, and in one memorable instance, a black bear and her cubs were so desperate to cool down that they broke into someone's backyard and took a dip in the swimming pool.
It's too early to tell what the harm of this wave of heat in Europe will be but, looking at the effects similar heatwaves have had, the prognosis is that it could lead to untold damage to habitats and wildlife.
3. The Tour de France Is Pouring Water on Roads to Stop Them Melting 
If anything sounds worse than this heatwave, it's the thought of cycling up a steep hill in it. But that's exactly what Tour de France competitors are doing. 
Yet, organizers of the legendary bicycle race seemed more concerned with safety issues the riders might face riding over melted pavement. 
Des nouvelles de la transition écologique. #TourDeFrancepic.twitter.com/ak4oZsoaqH

— Pierre Schydlowski (@PSchydlowski) July 17, 2022
To avoid any nasty collisions, the Tour organizers are spraying melt-prone sections of the French route with copious amounts of water to keep the roads cool and unscathed.
4. Airport Runways Are Melting
Flights were stopped at Luton airport in London after heat melted the runway. 
The airport said: "Following today's high temperatures, a surface defect was identified."
Its so hot in UK, they shut down an airport because a runway was MELTING!!! Bruh!!!!🌡 pic.twitter.com/PmrHXX5QrC

— Emmanuel Lumumba (@e_lumumba) July 19, 2022
On one flight returning from Sicily, passengers were told by their captain mid-air that they could not land at Luton because parts of the runway had effectively melted, according to Euronews. 
5. High-risk Patients Are Being Moved to North-Facing Rooms
In a short-term adaptation measure, hospital patients deemed "high-risk" in Berlin are being moved to rooms that face north (which get less sunlight and so are cooler) or are air-conditioned.
6. Winter Gritting Lorries Are Being Put Into Action
You normally only see gritters on the roads in the colder winter months. 
But as well as protecting against icy conditions, they can also be used to prevent damage to roads from the heat. This is exactly what is happening in Hampshire, UK, where gritters are depositing sand and stone dust on roads, which acts as a sponge to soak up excess bitumen (also known as melted tarmac). 
7. Germany Is Handing Out Sunscreen to Homeless People
Due to not being able to seek refuge in their own private places, homeless people are being welcomed to a new project in Schöneberg, Berlin. Here they can shower and rest from 10 a.m. to 8 p.m. daily. They also receive food, drinks, thermal flasks, clothing, sleeping bags. and sun protection.
8. This German City Is Watering Trees With Swimming Pools
The city of Münster in Germany has started a very special watering campaign for its trees, using the water from an indoor swimming pool. 
Since the swimming pool was meant to be repaired and renovated, 500,000 liters of water were going spare. 
Instead of letting this water go to waste, it has been dechlorinated and transported by tankers to give around 7,000 city trees a much-need drink.
Heatwaves will continue to get fiercer while greenhouse gas levels continue to accumulate. We must act now. Head to our Climate Action NOW page to take urgent action to keep fossil fuels in the ground, protect vulnerable communities, and raise your voice for the planet.