---
Why Global Citizens Should Care
While oil production could boost Guyana's economy and potentially help alleviate poverty, it could also have detrimental effects on the environment and the communities that depend on it. Preserving the environment and investing in sustainable energy are key to ending poverty and achieving the UN Global Goals. Take action
here
in support of these issues and more.
---
Guyana, a small country on the coast of South America, is best known for its vast biodiversity and large deposits of gold. But ExxonMobil has now struck a different kind of "gold" more than a dozen times off the country's shores: oil. 
In September, the company announced its 14th offshore discovery, potentially positioning the country — the second-poorest in South America — to become one of the richest nations in the world. But not, perhaps, without a steep price. 
ExxonMobil began its drilling expeditions off the shores of Guyana in 2015, and has since made 14 discoveries of the valuable resource. As per its agreement with the local government, the oil giant now expects to produce 120,000 barrels of oil a day — approximately 42 gallons each — in Guyana and will begin oil production by the end of this year, the company announced on Oct. 30. 
With over 36% of the population living in poverty, Guyanese residents told Global Citizen that ExxonMobil's oil discoveries have fueled hopes of unprecedented economic opportunity and jobs. Many hope the oil industry will create revenue that will be used to improve the country's weak infrastructure and the conditions of local communities — where electricity, for example, is unreliable at best and altogether unavailable in more remote areas.
"One of the main roles of the National Toshao Council is to develop strategies and plans that will take care of the high poverty rates, especially in the Indigenous communities," said Jude Da Silva, executive director of the National Toshaos Council Secretariat. "So I figure that the proceeds that are coming from the oil and gas should be filtered to these communities to address poverty." 
Such plans are already in the works in some Indigenous villages, she said, and they include plans for infrastructure and development projects that would ideally be funded by the oil and gas sector. However, Da Silva said there is no guarantee that revenue from these extractive industries will be allocated to these projects and that it is up to the people to negotiate with the government for funds.
Experts are skeptical that this will be the case. Instead, they believe the growing oil industry may actually harm Guyana's general population of nearly 780,000. 
Their skepticism is partially due to a phenomenon called the "resource curse," a trend seen in developing countries that are rich in natural resources. Data shows that these countries actually tend to experience less economic growth than expected, particularly in smaller developing countries where government corruption may be rampant. In these cases, revenue from the mining of natural resources is siphoned off as it passes from the hands of one official to another, and, as a result, the money rarely reaches local communities in need. 
Corruption is currently a major worry for Guyana, as the country is in a state of political limbo caused by a no-confidence vote in parliament against the ruling party led by President David Granger in the government late last year. The vote was allegedly set in motion after a dispute over Guyana's controversial oil production agreement with ExxonMobil among lawmakers, with the opposition party arguing that the deal was a mismanagement of the country's oil resources. 
The nearby fate of the Caribbean island nation of Trinidad and Tobago also serves as a cautionary tale against becoming reliant on mining industries. After the country discovered oil on and off its shores, it became dependent on its growing oil business, drawing investment away from the industries that historically upheld the economy. But, without those industries, when crude and natural gas prices later dropped, the country experienced steep economic decline, stoking violence, corruption, and social and political tension in the region. 
As part of its contract with ExxonMobil, Guyana will collect a 2% royalty on oil sales and, after production costs are recovered by the oil company, will gain control over 50% of the remaining oil. According to the International Monetary Fund (IMF), these terms are "well below" international standards and would prevent Guyana from gaining more revenue from oil sales. However, ExxonMobil has defended the rates.
"Government take is generally lower in frontier plays than in established areas as governments need to incentivize companies to undertake high-risk exploration," the company responded in a press release.
The IMF has encouraged the small country to rewrite its tax laws to prevent companies from taking too large a cut of the profit off Guyana's natural resources in the future. However, making legislative changes at this time could be challenging because the contract requires the Guyanese government to compensate ExxonMobil for any revenue the company might lose as a result of any new laws. Such terms could not only make the deal less profitable than the government had hoped, but could also damage efforts to protect Guyana's thriving environment.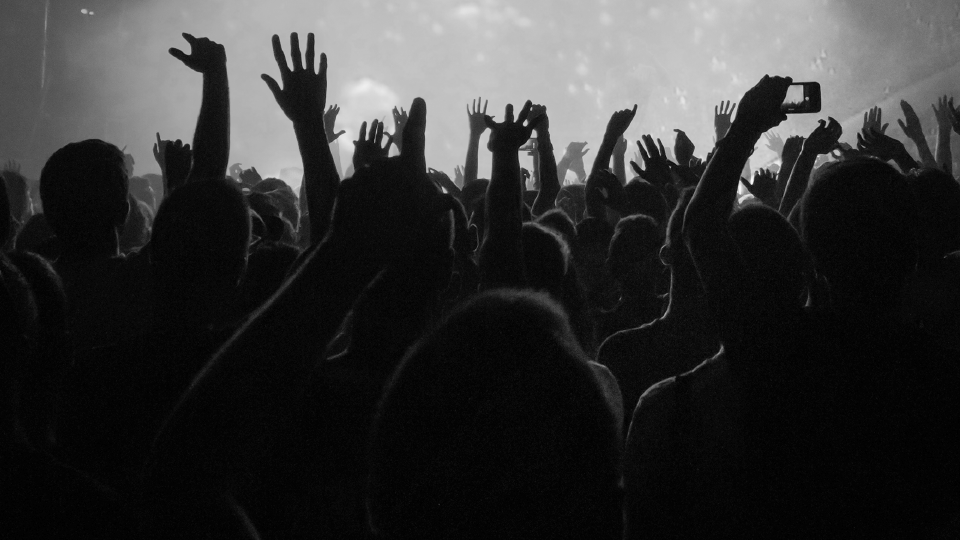 The agami heron, classified as a vulnerable species by the International Union for Conservation of Nature, spotted near the Rupununi River.
The agami heron, classified as a vulnerable species by the International Union for Conservation of Nature, spotted near the Rupununi River.
Image: Allan Hopkins/Flickr
Guyana's true riches lie in its natural environment. Even the country's name reflects its wealth of biodiversity and natural resources. The name "Guyana," which originates from a local Indigneous language, means "land of many waters."
Being largely undeveloped has allowed Guyana to maintain one of the largest untouched rainforests in the world, making up part of the Amazon. New species are constantly discovered on Guyana's land and off its shores.
The country and its communities have continuously led efforts to protect the environment and practice conservation, which could be threatened by drilling activity.
ExxonMobil has proclaimed its commitment to Guyana's biodiversity, but according to Annette Arjoon-Martins, the president of the Guyana Marine Conservation Society, the company's words have been followed with little action. She told Global Citizen that the company's initial assessments did not properly take stock of all the species that could be affected, and so the company cannot accurately measure the impact its activity might have on marine life.
Though the company has repeatedly told locals that research is ongoing, Arjoon-Martins said it is only carrying out studies of species mandated by the Guyana's Environmental Protection Agency (EPA) — not all of those which may be impacted.
For example, ExxonMobil's research has focused on the sea turtle species that nests on Shell Beach in Guyana, while ignoring the sperm whales, several of which have died and washed ashore in recent years. Arjoon-Martins suspects these whale deaths could be related to the seismic surveys carried out by companies searching for oil around Guyana.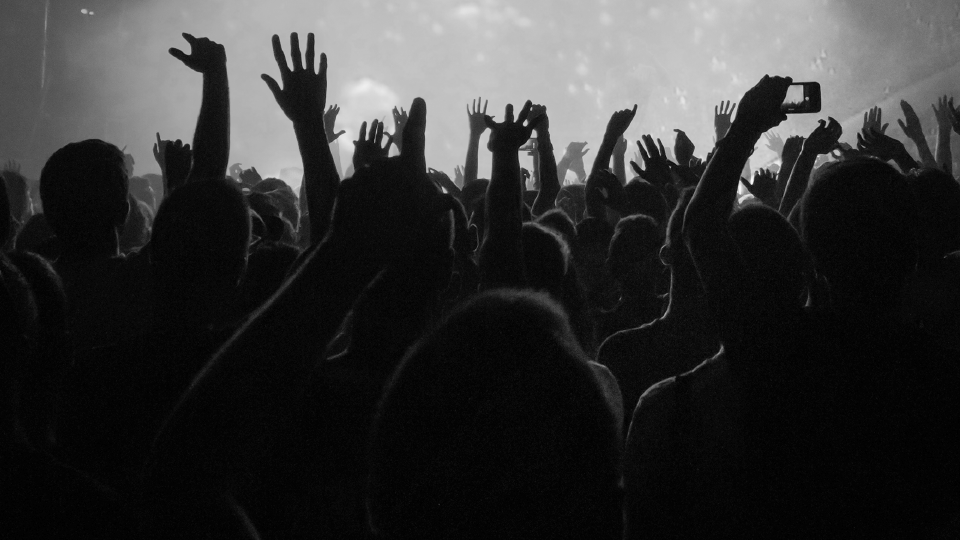 A leatherback sea turtle crawls on Shell Beach.
A leatherback sea turtle crawls on Shell Beach.
Image: Rustom Seegopaul/Flicker
Guyana's EPA requires foreign companies and NGOs conducting research to be accompanied by relevant local organizations, but Arjoons-Martins claims ExxonMobil's environmental consultant company was reluctant to partner with the Guyana Marine Conservation Society.
And this alleged lack of communication and cooperation with local stakeholders has fueled fears of environmental disaster. In particular, many are fearful of the grave impacts that a potential oil spill would have on Guyana's marine ecosystem and the 18 Indigenous communities who call the country's coast home, according to Da Silva. 
"I understand that the probability is low, but the government and the people should not take that for granted. If there is an oil spill, what are the plans to deal with it and who will fund that?" she asked.
Currently, Guyana has no national oil spill plan in place — the plan is being developed and is close to completion. Still, Arjoon-Martins said she is concerned about oil production beginning without a plan in place.
ExxonMobil spokesperson Todd Spitler told Global Citizen via email that the company "has broad international experience drilling and operating in deepwater and has demonstrated that [it] can operate safely around the world."
"We are able to draw on local, regional, and international spill response organizations and resources to manage oil spills ... In the event a spill impacts the community or the environment, we will work with government authorities to determine the appropriate remedial actions to mitigate the effects of the spill, in accordance with the laws and regulations of the impacted jurisdiction," he added.
Arjoon-Martins expressed concern that the oil spill response drills the company has conducted so far do not accurately mimic the conditions of a real oil spill in open water.
However, Spitler said that ExxonMobil works with "third parties and international experts to perform project and location-specific modeling based on local oceanic conditions for a range of oil spill scenarios in order to determine potential impacts to the environment and inform oil spill response strategies." He added that the company also regularly conducts "scenario-based trainings" through classroom discussions and simulation exercises.
But an oil spill is not the only pressing environmental concern, Arjoon-Martins said. The environmental waste that would be produced by the dozens of supply vessels that will support drilling productions are another major concern in light of Guyana's lack of waste management infrastructure. Tankers dump 1 million barrels of ballast water into the marine environment every time they retrieve one load of oil, according to Arjoon-Martins.
"Where are they putting their waste? Where is the environmental waste being managed? Guyana, as far as I'm aware, doesn't have the facilities to process that sort of waste," Arjoon-Martins said. 
This water pollution wouldn't just threaten Guyana's environment and water supply, but also the livelihoods of its people.
Guyana's fisheries are some of the country's largest employers, providing jobs for close to 25,000 people. But Arjoon-Martins said there has been no conversation about what would happen to these businesses if the local fisheries are damaged in the process of drilling for oil — and no plan to compensate the fishermen in such a situation.
"It feels like the environment is the lowest rung on the ladder in terms of priority. The focus is all on the billions of dollars we're going to get and how rich we'll become. There is absolutely no priority in terms of environmental safeguards," she said. 
The new conversation about protecting Guyana's environment and its vulnerable communities must start with raising awareness of the potential harms of drilling projects, according to two recent graduates of the biology program at the University of Guyana. 
After interviewing Indigenous communities in Almond Beach and Mabaruma as part of a senior research project, Ivana Thompson and Arianne Harris found that communities' attitudes toward conservation and the environment were largely dependent on their level of  awareness.
Over the course of the interviews, fishermen from Mabaruma expressed concern that their livelihoods would be impacted when discussing the effects of oil drilling on sea turtle populations. The fishermen pointed out that if sea turtle populations were to decline, it would disrupt the entire ecosystem because leatherback sea turtles feed on jellyfish. Without them, jellyfish populations would surge in Shell Beach, killing off various fish species and affecting the overall quality and quantity of fish catch. 
"Essentially, Guyana's biodiversity is part of our culture, our patriotism. It's our livelihood," Harris told Global Citizen.
However, Thompson's and Harris' research found a general lack of awareness about the oil and gas sector among most of Guyana's population — particularly in the Indigenous villages situated in the country's remote areas, who could be most at risk.
Many of Guyana's nearly 200 Native communities are deeply involved in environmental conservation efforts, especially communities inhabiting Almond Beach and the protected areas of Shell Beach. But only a fraction of 389 participants in Mabaruma and Almond Beach that Thompson and Harris interviewed were aware of oil drilling projects, and an even smaller percentage were of ExxonMobil's involvement.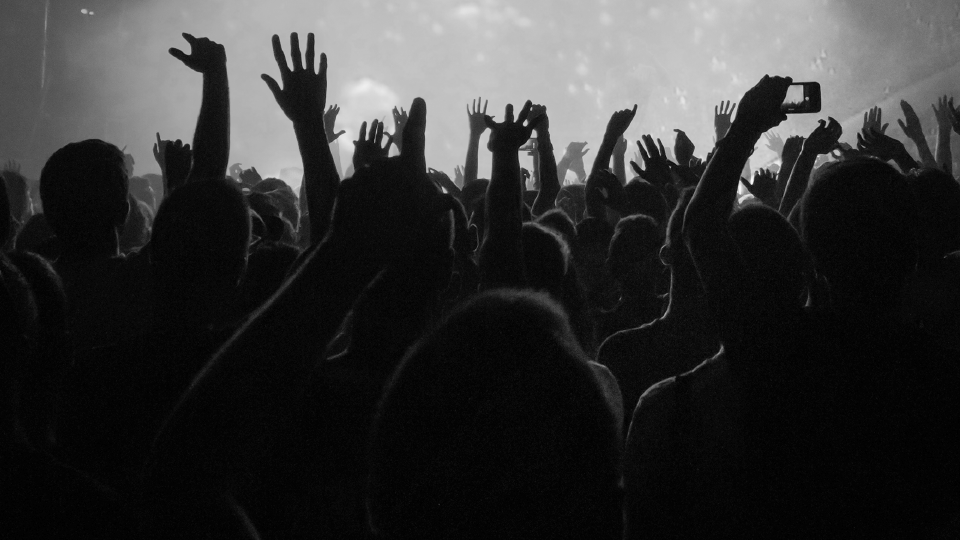 A native family paddles in a remote area of the Rupununi River.
A native family paddles in a remote area of the Rupununi River.
Image: Allan Hopkins/Flickr
Approximately 70.5% believed that oil drilling would have an impact on sea turtles, yet not everyone viewed the costs to the environment and benefits to the economy the same way. The people of Almond Beach, who are directly involved in turtle conservation, emphasized the environment over economic opportunity, while residents of Mabaruma, located farther from the beach, ranked economic benefits above environmental concerns, the researchers found.
Harris and Thompson said they gathered that participants in Mabaruma, primarily shopkeepers and business owners, placed higher importance on oil and gas exploration as they believed it could improve infrastructural development, as well as the economy. 
"It was disappointing to examine the knowledge of residents and to see that a lot of them were unaware of things [regarding] sea turtles and their protection and also oil and gas," Thompson said. "I think we need to work a lot more on knowledge because this is what governs their perception, and we know perception governs behavior."
Harris and Thompson said they believe the economic and environmental future of Guyana lies in the hands of their generation and that they must hold the government and companies like ExxonMobil accountable for their actions and demand transparency. 
"I do believe that in order to make sure that Guyana can benefit in the most positive way and the most environmentally secure way possible, a lot more young people should get involved in what's going on with the oil and gas sector," Harris said. 
"They should be asking questions, they should be wanting to know more about who this company is, what they're doing, how we're benefiting, how it's affecting our biodiversity."
---
Correction, Nov. 18, 2019, 11:30 a.m.: An earlier version of this story misstated Jude Da Silva's title. She is executive director of the National Toshaos Council Secretariat.