Why Global Citizens Should Care
The UN's Global Goal 6 calls for everyone to be able to access clean water and sanitation — including a specific target to end open defecation. Around the world, more than 892 million people don't have access to adequate toilet facilities or information about how to practice safe sanitation, and its impacting everything from health, to education and employment opportunities, malnutrition, and poverty. Join the movement by taking action here to call on Nigerian states to invest in achieving Global Goal 6.
---
Babajide Sanwo-Olu, the governor of Lagos, Nigeria, has recommitted to rewriting the narrative around water and sanitation access in his state — pledging to embed the "transformative power of toilets" in policy-making. 
Speaking at an event in New York during UN General Assembly week in September, hosted by Global Citizen partner Reckitt Benckiser, Sanwo-Olu said that having access to modern toilet facilities and proper sanitation is an issue that is "very often underestimated by many people, for the simple reason that it is very easy for it to be taken for granted." 
"It is also easy — and erroneous — to assume that it is primarily a rural problem," he said. "It is all too often an urban one as well. I stand here because I have the experience."
Lagos is the largest megacity in the whole of Africa and it's growing at a "remarkable rate," according to Sanwo-Olu. While it's the most populous, with a population of about 20 million, it's also the smallest by land area of Nigeria's states. 
"So we know firsthand what it feels like to struggle to make sure clean water is available to everyone," he added. "And for me personally, as governor of Lagos State, it is a defining issue for me, and one to which I am fully committed to creating a sustainable solution for over the next four years." 
Governor of Lagos, Babajide Sanwo-Olu, just recommitted to re-writing the narrative in Lagos State, and embedding the transformative power of toilets in policy-making. Leading the way! 💪💪 @jidesanwoolu@discoverRB#Toiletstransformtheworldpic.twitter.com/MRX5Qh8zRf

— Global Citizen Impact (@GlblCtznImpact) September 26, 2019
Achieving access to clean water and sanitation for everyone is the central aim of the UN's Global Goal 6 — which includes a specific target to end open defecation. 
Open defecation is essentially when someone doesn't have access to toilet facilities or information about how to practice safe sanitation, and so goes to fields, bushes, forests, open bodies or water, or other open spaces to defecate. 
More than 892 million people around the world defecate in the open, and in Nigeria, 70% of the population currently don't have access to a toilet or clean water. 
But not having access to clean water and toilets has a knock-on effect in all areas of life: it can encourage the spread of life-threatening illnesses, impact children's school attendance, force adults to miss days of work, as well as contributing to malnutrition and poverty. 
Drinking contaminated water and being exposed to poor sanitary conditions results in increased vulnerability to water-borne diseases. This includes diarrhea — which leads to the deaths of more than 70,000 children under 5 every year in Nigeria. 
According to the World Bank, 1 in 10 children in Nigeria die before the age of five in part due to a lack of access to clean water and sanitation.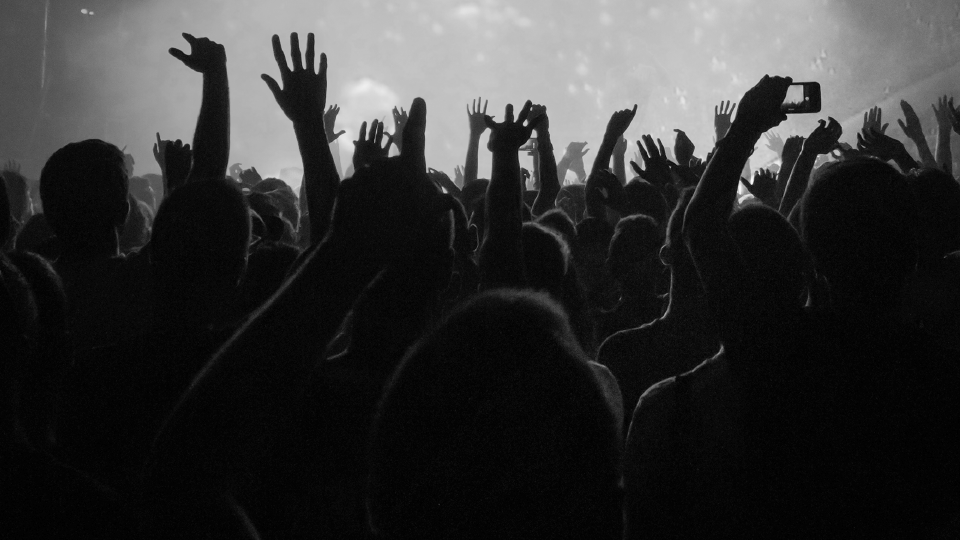 It's also a particular safety hazard for women and girls who rely on unsafe shared community toilets in public spaces, or who go in the open — leaving them vulnerable to violence and sexual abuse. 
The event brought together musicians DJ Cuppy and Falana, nonprofit leaders, and politicians — such as former Australian Prime Minister and chair of the Sanitation and Water for All global partnership Kevin Rudd — for a discussion on the need to end open defecation around the world, through a lens of gender equality.
In his opening speech, Sanwo-Olu also highlighted that the issue of not having access to toilets is particularly pronounced for women and girls — both through heightened vulnerability to violence and assault, and through poor menstrual hygiene management impacting their education. 
Sanwo-Olu said this "severely limits the extent to which women and girls are able to live their lives normally and take unrestricted part in many activities that we men and boys do take for granted." 
Talking toilets with our incredible expert panel yesterday during #UNGA - when we work together we can unlock dynamic sanitation initiatives to change the world one toilet at a time. Go to https://t.co/nOZwTqfA18 to fund a toilet, change a life. #MoreThanAToiletpic.twitter.com/CDkFmQat4P

— RB (@discoverRB) September 27, 2019
"For girls it results in increased levels of absenteeism from school, widening a gap that is already an unacceptable educational divide — in places where many parents still have to be convinced to see the value of educating their girls and young women," he added. 
He said this, alongside other issues too, fosters the argument for greater participation of women and girls in policy-making and decision-making around the world, and especially in Africa and Nigeria. 
"We cannot solve the problems that most keenly affect half of our population … without putting women in the space, without allowing them to occupy their space at the table," he said. 
"If we fail to redress this we are in essence undermining the future of many of our girls, and by extension our own future as well," he continued. "So it is in our collective interest to see the toilet in a new light — as a priority of the infrastructure and development agenda of any forward-looking, progressive government."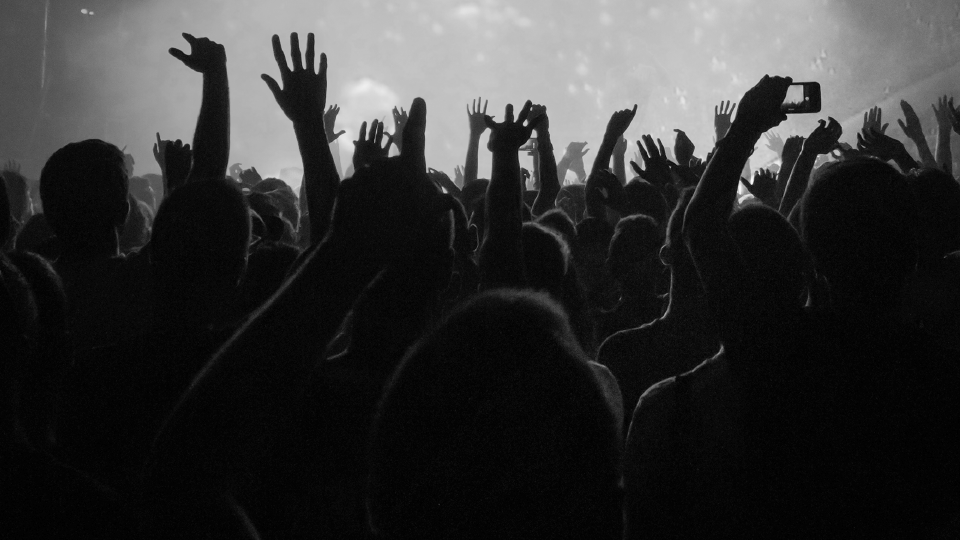 This time last year, Global Citizen launched a campaign in partnership with the Water Supply and Sanitation Collaborative Council (WSSCC), in support of urging Nigerian State governments to make the country open defecation-free by 2025 or sooner.
The campaign works to encourage Nigerian governors to prioritize water and sanitation, in line with the UN Global Goal 6, and increase funding for increased access to sanitation through toilets, behavior changes, and community-led sanitation initiatives, as well as waste management. 
The first panel discussion of Thursday's event tackled the question of finding innovative approaches to financing for Global Goal 6 — with panelists including Gary White, CEO and founder of water.org; Solape Hammond, Special Adviser on the SDGs to the Lagos State government; and Karin Krchnak, head of Water Resources Group 2030 at the World Bank. 
The second panel focused on the issue of gender inequality within Global Goal 6, and championing women as the voices for change. The panel featured Nigerian musician and philanthropist DJ Cuppy; Trisha Shetty, founder of youth-led gender equality movement SheSays; Canadian-Nigerian singer-songwriter Falana; and Jenifer Colpas, co-founder of Tierra Grata and member of the World Economic Forum's Global Shaper Community. 
"We're talking about access to rights," said Shetty. "I've heard countless stories of young girls scared to go to the toilet because boys are sexually abusing them."
"I implore you all, use the platforms you have access to to hold our leaders to account, to encourage leaders," she continued. "Setting up toilets is amazing, but continue to hold them accountable." 
Global Citizen Education Ambassador @cuppymusic says "it's very important people understand all these issues are interlinked. We can mobilize communities, inspire young girls, have these unglamorous conversations, so girls know they're not alone." @discoverRBpic.twitter.com/T18XjWdr27

— Global Citizen Impact (@GlblCtznImpact) September 26, 2019
Meanwhile DJ Cuppy, a Global Citizen Education Ambassador, highlighted that "we're here to talk about solutions." 
"We know these things are going on, we know bad things are happening, particularly to young women, but what are the solutions?" she said. "We need as much collaboration as possible."
She also spoke of the positive ripple effect that access to clean water and sanitation has throughout the Global Goals, particularly when it comes to education and girls being able to stay in school. 
"For me, it's very important that people understand that all these things are interlinked," she said. "We can mobilize communities, inspire young girls by having these unglamorous conversations, so they know they're not on their own."