Health
Good maternal health the key to a better future for women in the Pacific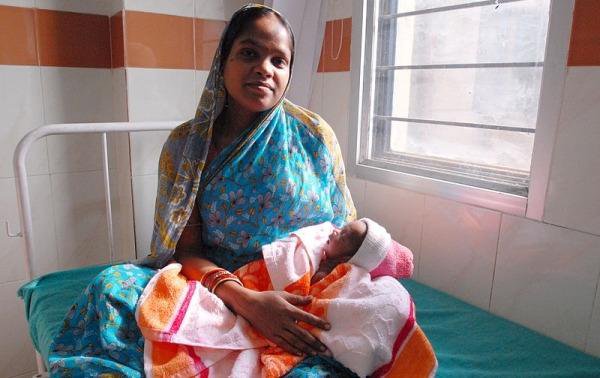 Achieving the objectives of MDG5 is vital to help women in developing countries lift themselves and their families out of poverty, writes Gill Greer, CEO of VSA (Volunteer Service Abroad).
MDG5: To reduce by three-quarters the maternal mortality ratio and achieve universal access to reproductive healthcare.
I recently interviewed a VSA volunteer who had just returned from a challenging two-year assignment in the Solomon Islands.
He was an ordinary Kiwi bloke, a keen hunter and fisherman in shorts and sandals. I asked him if there was anything else he wanted to bring up before we finished talking.
He thought for a moment, then he leaned towards me.
"Yes there is, Gill," he said earnestly. "If there is any hope of salvation for the Solomons it lies in the hands of its women – if they are only given a chance."
I couldn't have put it better myself.  I'm always deeply impressed by what women in developing countries achieve, especially given the huge obstacles they face. Among them are many extraordinary women in the eight countries in the wider Pacific where VSA works – women like Sister Lorraine Garasu who runs a small NGO in Bougainville for women and children who have been the victims of domestic violence.
VSA has been sending volunteers to support Sister Lorraine's work at the Nazareth Rehabilitation Centre since 2007, though I doubt any of them are quite as fearless as Sister Lorraine when it comes to standing up to aggrieved ex-husbands; she may be tiny but she makes it very clear who is in charge.
VSA also sends volunteers to support successful programmes such as Sistas Savve in the Solomon Islands, a New Zealand-funded project that is helping young women develop the knowledge and understanding they need to improve their health – including their reproductive health – and their economic and social skills.
In my previous job as director general of the International Planned Parenthood Federation I met many women in developing countries whose lives had been transformed by good reproductive and maternal health services. Women who can control when and how many children they have are healthier, better educated and more likely to be in paid employment. Their children are also healthier and better educated, and so less likely to be trapped in a cycle of poverty.
Investing in family planning makes economic sense on a government level, too. According to a recent study by the Burnet Institute in Australia, every $1 spent on family planning in the Solomon Islands and Vanuatu would save their governments between $10 and $18 on public health and education expenditure.
That is why I am delighted that the money VSA raises from Live Below the Line this year will go to support the work our volunteers are doing to help achieve the objectives of Millennium Development Goal 5 – reducing the maternal mortality ratio by three quarters and achieving universal access to reproductive health. Until those two things happen we cannot truly give women in developing countries the chance they deserve to build a better future for themselves and their families.
The fact is that at present women in the Pacific countries where VSA works have few choices about when and how many children they have.  They also have limited access to the basic maternal health services they need to ensure that they stay well during pregnancy and childbirth. And they are exposed to very high levels of violence, which helps drive unplanned pregnancy and the incidence of sexually transmitted infections such as HIV/AIDS.
The consequences can be tragic. According to the United Nations Population Fund, worldwide 800 women die every day due to pregnancy and childbirth; 99 per cent are in developing countries. In the Pacific countries where VSA works, maternal mortality rates are up to 20 times higher than they are in New Zealand.
Thousands more women suffer life-long health problems due to poorly managed pregnancy and labour – needless complications such as infections, uterine prolapse and fistula. The long-term cost of coping with these conditions is enormous, both in terms of the emotional toll they take, and the effect they have on women's economic productivity. Sick women cannot work, which means their families sink deeper into poverty.
The situation is even worse for the many girls and young women throughout the Pacific who give birth before the age of 19.  Pregnancy during adolescence has serious health impacts for both mothers and babies. In fact, the complications of pregnancy and childbirth are the leading cause of death for young women aged 15 to 19 in many developing countries. Their babies are also more likely to suffer from long-term health conditions and they are less likely to survive than babies born to adult women.
But even young mothers who do give birth safely to healthy babies suffer many long-term disadvantages. They are less likely to finish school, less likely to be in good health and less likely to find employment. They are also more likely to suffer from sexually transmitted infections such as Chlamydia and HIV/AIDS.  That means they are less able to lift themselves and their families out of poverty.  
VSA is determined to help break this cycle of poverty by sending well-qualified volunteers to support projects that promote young people and women's rights, improve maternal health and access to reproductive health, and reduce the high rates of violence against women in the wider Pacific. By joining me in Living Below the Line for VSA in September you can help our volunteers share their skills in these areas and give young people and women more choices to determine their future, so they can rise above the poverty line.
---
The views expressed here are not necessarily those of each of the partners of Global Citizen.