Landfills turn into looming mountains of trash, fast fashion piles up in deserts, and plastic pollution collected on beaches gets dumped back into the ocean — it's clear we're not managing our waste well at all.
The majority of global waste ends up getting incinerated or piled up in landfills, streams, and eventually our oceans. Besides the horrifying statistics of trash in oceans (the amount of which outweighs all fish combined, according to Conservation International), the problem with garbage is that we fundamentally think of it as "out of sight, out of mind." 
But our waste problem does not only take form in the infamous and highly publicized Great Pacific Garbage Patch; land-disposed trash is a serious climate issue that not only drives global warming but also displacement, crime, and economic burdens. 
In 2019, municipal solid waste (MSW) was the third-largest source of human-caused methane emissions in the US, accounting for 15% of such emissions in the country, according to the US Environmental Protection Agency (EPA). Around the world, MSW contributes 11% of total methane emissions. A lot of that has to do with food waste, which releases 8% of global greenhouse emissions. Globally, one-third of all food produced ends up in the trash.
Recently, overwhelming amounts of waste have piled up due to the COVID-19 pandemic. And despite our efforts to reduce waste and encourage recycling, our problem is only expected to get worse. By 2050, MSW generation is expected to increase by 70%, according to Statista. 
So here are seven genuinely shocking facts about trash around the world that will make you think twice before you toss. 
1. Increasingly massive landfills are driving people in Indonesia from their homes.
Indonesia's 'trash mountain' gets bigger every day and is nearly at full capacity.

Plans to expand the Bantar Gebang landfill could mean people who live nearby will lose their homes. pic.twitter.com/KRwfEmY2rB

— Al Jazeera English (@AJEnglish) November 14, 2021
In Indonesia, 7,000 tons of trash arrives daily at a landfill more than 200 football fields wide and over 15 stories high. Bantar Gebang is a giant trash mountain in Bekasi that has taken Jakarta's waste for over 30 years. The landfill is surrounded by villages that local's estimate to house around 20,000 residents, many of whom make a meager living off trash picking, scavenging for reusable waste. 
The landfill is one of the largest in the world and only continues to increase in size. Some nearby residents are being pushed from their homes by the government, which seeks to expand the dump into the surrounding villages. Resa Boenard is the founder of the Seeds of Bantar Gebang (BGBJ), an educational community resource serving the families and children affected by the landfill. In an interview with Al Jazeera, Boenard explained that BGBJ was founded to inspire hope for children and raise awareness for the environment. The expansion of the landfill will not only displace those in the villages nearby but also the organization. 
"I'm just scared to see in 20 years, or 30 years, or 50 years, all of this beautiful village will be transformed into the landfill," said Boenard. 
2. Less than 20% of global waste is recycled each year and rich countries often export recyclables to poorer nations.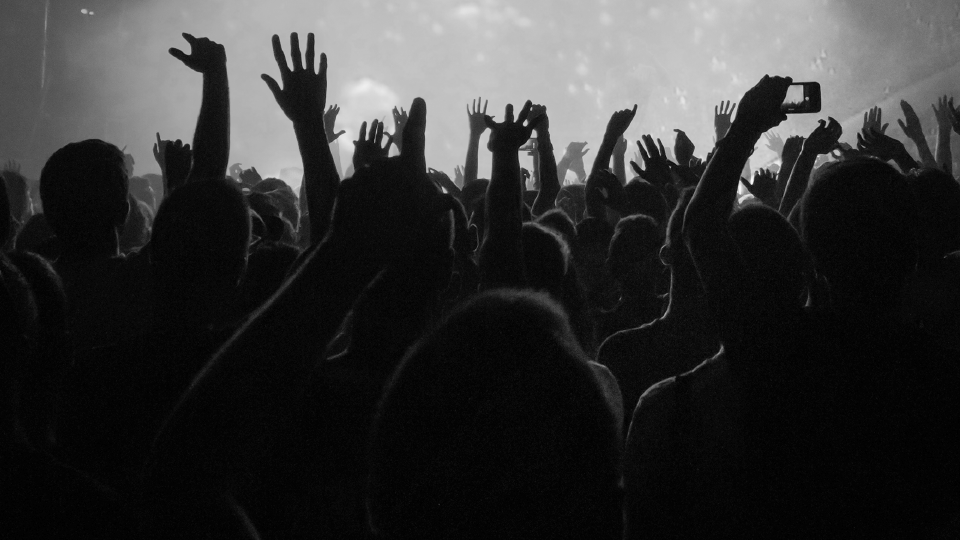 Trash is exported out of London on a barge.
Image: Flickr/Lars Plougmann
The EPA announced a landmark strategy on Nov. 15, National Recycling Day, that aims to get the US to a 50% recycling rate by the end of the decade. A 2018 estimate puts the US at a recycling rate of 32% with only 8.7% plastic waste being recycled each year. The new strategy aims to reduce the amount of waste that ends up in landfills or shipped abroad. 
In 2018, China, a major waste importer, declared that it would no longer take on the burden of overseas plastic waste management. Separately, under the Basel Convention, more than 180 countries agreed to impose stricter rules on plastic exporting to poorer countries. But early 2021 estimates showed the US actually increased the amount of plastic it shipped off, from 45 million tons the previous year to 48 million tons. 
The US, UK, Canada, Ireland, and Germany have relied on countries like China, Indonesia, Malaysia, Kenya, Vietnam, and Turkey to take on their recycling, but countries overwhelmed with the massive imports or under equipped to handle it properly often mismanage or incinerate the recyclables. One-third of recyclables in the US are shipped abroad. The UK estimates that 46% of its recycling goes to countries like Turkey, Poland, and Malaysia.
3. The COVID-19 pandemic has made our waste and recycling problem worse. 
Recycling rates fell across Europe, Asia, and the US since the onset of the COVID-19 pandemic. But the pandemic also produced a surplus amount of new waste in the forms of PPE and single-use items. A study from the Proceedings of the National Academy of Sciences (PNAS) showed that the pandemic generated over 8 million tons of plastic waste around the world and over 25,000 tons of that waste entered the ocean.
4. Each year around 92 million metric tons of textile waste is generated around the world.
Shocking photos of Chile's Atacama desert hit the internet last month and caused quite a stir among environmentalists. The pictures posed a tangible depiction of our global fast fashion worries materializing in the landscape of the world's driest desert. An estimated 59,000 metric tons of clothing is received at the Iquique port in Northern Chile, where resellers may buy up stock. Most of it, about 39,000 metric tons, ends up as waste in the desert. 
Approximately 85% of all textiles in the US ends up in the trash. Every year, Americans throw out 12.8 million tons of textiles. Globally, the fashion sector accounts for 10% of greenhouse gas emissions with textile production releasing 1.2 billion metric tons of greenhouse gases each year. Is keeping up with the trends really worth it?
5. Our trash pile-ups affect animal behavior.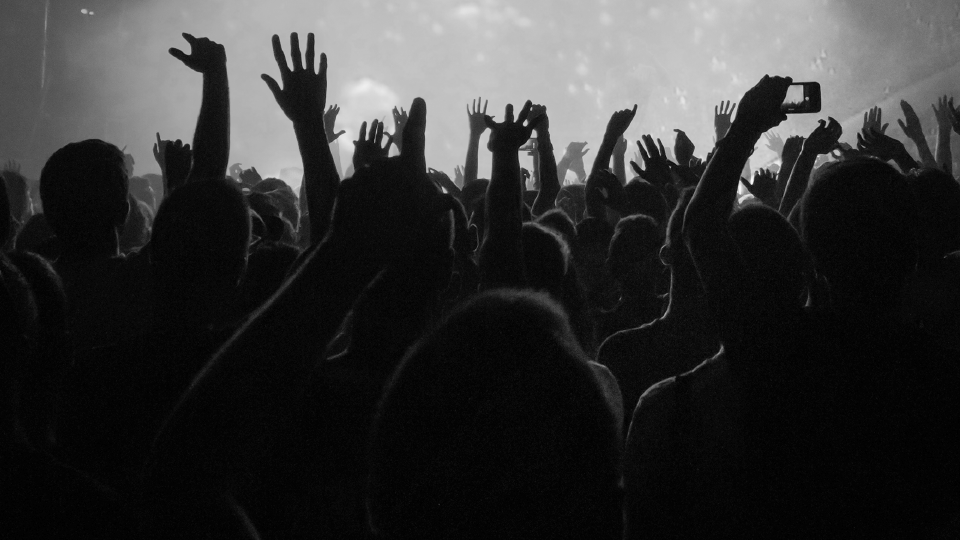 A heron forages for food.
Image: Flickr/Ingrid Taylar
The annual United Nations Climate Change Conference (COP26) in Glasgow dominated daily headlines with coverage ranging from climate commitment announcements to masses of protesters thronging the streets. But a story from the New York Times documenting the overwhelming trash problems the Scottish city experienced due to the talks featured one small, hairy detail: an increased population of rats who reportedly attacked and sent four sanitation workers to the hospital over the course of five months.
And while it's true that "all cities have rats," as Glasgow city council leader Susan Aitken said in response to the attacks, it does not diminish the fact that increased waste attracts more scavengers who may choose to lash out. 
In some cases, rodents used to living off an abundance of city food waste, have exhibited "abnormal behavior" due to the COVID-19 pandemic. With restaurants shut down and their food supplies cut off, rats in New York City began to starve. Forbes reported that once outdoor dining started up, customers experienced a new level of interaction with hungry rats looking for food. New Yorkers are no strangers to rats — NYC has the third-largest rat population in the US with 2 million inhabitants — but human waste has a history of influencing animal behavior in general. 
A 2016 study from Movement Ecology posited that white storks in Portugal had changed their migration patterns due to an abundance of food waste in landfills. In Argentina, waste produced from increased fishery activity may have instigated a 37% growth in gull populations, which has resulted in an escalating rate of gull attacks on whales. In 30 years, evidence of gull attacks on whales shot up from 2% in the 1970s to 99% in the 2000s. 
6. There's more than one ocean garbage patch around the world.
The Great Pacific Garbage Patch is a horrifying collection of floating trash spanning an area three times the size of France located between California and Hawai'i. Over the years, the patch has been highly publicized for its astonishing enormity and strain on the environment, but it's not the only garbage patch floating around our seas. According to the National Oceanic and Atmospheric Administration (NOAA), there are at least two more areas where ocean gyres have caused trash to collect: one in the South Pacific Ocean, the other in the North Atlantic Ocean. 
7. The plastic waste recycling industry has an underbelly of crime.
130 cases of #WasteTrafficking through ports were detected during Operation #30DaysatSea. The Italian Coast Guard seized and prevented 11,000 tonnes of contaminated metal scraps from being loaded onto bulk carriers headed for Turkey. https://t.co/oark5ISJ45pic.twitter.com/emoAB5scpQ

— INTERPOL (@INTERPOL_HQ) April 29, 2021
Exporting plastic waste has more repercussions than we may think. Heightened regulations on the practice have drummed up reports of smuggling, illegal disposal methods, money laundering, corruption, and in some cases, allegations of human trafficking.
A report from the Global Initiative Against Transnational Organised Crime (GITOC) showed a 280% increase in illegal plastic waste disposal around the world in 2020. The report also included a 2021 case of one of the UK's largest waste management companies, Biffa Waste Management Service, being sued for allegations of trafficking 400 people to the UK from Poland to sort trash for as little as €0.50 an hour.