---
Why Global Citizens Should Care
The Global Fund to Fight AIDS, Tuberculosis, and Malaria is a driving force behind the treatment and elimination of some of the world's most devastating illnesses. The next replenishment conference takes place in October, where it's looking to secure $14 billion to help save 16 million lives over the next three years. Join Global Citizen and take action on this issue now.
---
It's not often that global health issues make headlines for stories of great success, but the Global Fund to Fight AIDS, Tuberculosis, and Malaria is an exception.
In 2000, many of the world's most vulnerable populations were continued to be devastated by AIDS, tuberculosis (TB), and malaria. Far too few were able to protect themselves from malaria-infected mosquitoes, millions died from AIDS-related causes, and TB was among the leading causes of death globally.
But countries around the world responded to the need for a new approach to global health efforts and created a unique solution.
Take Action: Download the App and Take Action on Global Health and Well-Being
What Is the Global Fund?
The Global Fund to Fight AIDS, Tuberculosis, and Malaria is an international financing and partnership organization that officially launched in 2002 as a vision of former UN Secretary General Kofi Annan.
"When I first mooted the idea of the Global Fund, people said I was dreaming… I love dreams. It always starts with a dream," Annan once said.
Following discussions in 2000, the eight countries with the largest advanced economies at the time — known as the Group of Eight — committed to the Global Fund concept at the G8 Summit in Genoa, Italy, in July 2001.. After setting standards and guidelines for the organization, the Global Fund was made official in January 2002, with the goal of combatting three of the deadliest infectious diseases the world has ever known.
The only way to defeat these epidemics is for governments, civil society, the private sector, communities most impacted by the diseases, and other funders to work together — which is what happens within the Global Fund. 
More than 60 countries have committed funds to the Global Fund since its inception, and most of the organization's funding comes from those countries. Private sector and non-governmental partners have also greatly contributed to the fund, most notably including the Bill & Melinda Gates Foundation.
How It Works 
The Global Fund strategically distributes the funds it raises through its donors to eligible countries. Once a country receives and implement a funding grant, the Global Fund continues to oversee and monitor progress made.
This money comes from governments, the private sector, and civilians in a joint partnership.
Taking a more contemporary approach to investing, the Global Fund relies on its four principles of partnerships, country ownership, performance-based funding, and transparency in order to remain effective. Through its efforts, the incidents of AIDS, TB, and malaria have decreased by one-third in Global Fund regions since 2002, including most regions across Africa, Asia, Central and South America, and parts of Europe and the Middle East.
The Global Fund itself does not do any work on the ground. Instead, it empowers local organizations with resources to fight these deadly diseases. Local organizations understand their specific geographic and cultural challenges the best, and rely on this knowledge to generate the best results and implement the most successful strategies.
The Global Fund's Impact to Date 
The impact this partnership has had on global health has been significant. The Global Fund had saved 27 million lives by the end of 2017, according to their 2018 impact report.
The report highlighted achievements on the HIV/AIDS front, including the distribution of 79.1 million HIV tests. Thanks to improved access to treatment, AIDS-related deaths have been reduced from 1.8 million in 2005 to less than 1 million in 2017.
There were 5 million people treated for TB in 2017, and the overall death rate has decreased by 37% since 2000, with the Global Fund supplying more than 65% of global funding for TB.
Since 2000, malaria deaths rates have decreased by 60%. A key component to this success is the use of mosquito nets. The Global Fund has supplied 197 million mosquito nets to populations at risk of contracting malaria. 
What's Next for the Global Fund?
Though there can be a great deal of pride taken in these accomplishments, the challenge ahead remains steep. More than 6,000 young women were still infected with HIV every week in 2017. In Vietnam, TB killed more than 12,000 people the same year. And every two minutes, a child dies as a result of malaria.
From these statistics, it's clear that work remains in combating these diseases — but a united front on global health will continue to be key. 
"The Global Fund is one of the best and kindest things people have ever done for one another. It is a fantastic vehicle for scaling up the treatments and preventive tools we have today — to make sure they reach the people who need them," Bill Gates said at the opening ceremony of the 16th International AIDS Conference in Toronto in 2006.
In 2019, those words still ring true. 
The Global Fund's bold mission is to declare the world free from AIDS, TB, and malaria by continuing its push toward saving lives and empowering communities in the process. 
In order to reach this goal, the Global Fund is looking to secure $14 billion for its 2019 replenishment. This would save 16 million lives over the next three years, and help put an end to AIDS, malaria, and TB by 2030.
You can be part of the movement to eradicate these diseases by taking action now, calling on world leaders to commit new and increased funding to the Global Fund.
---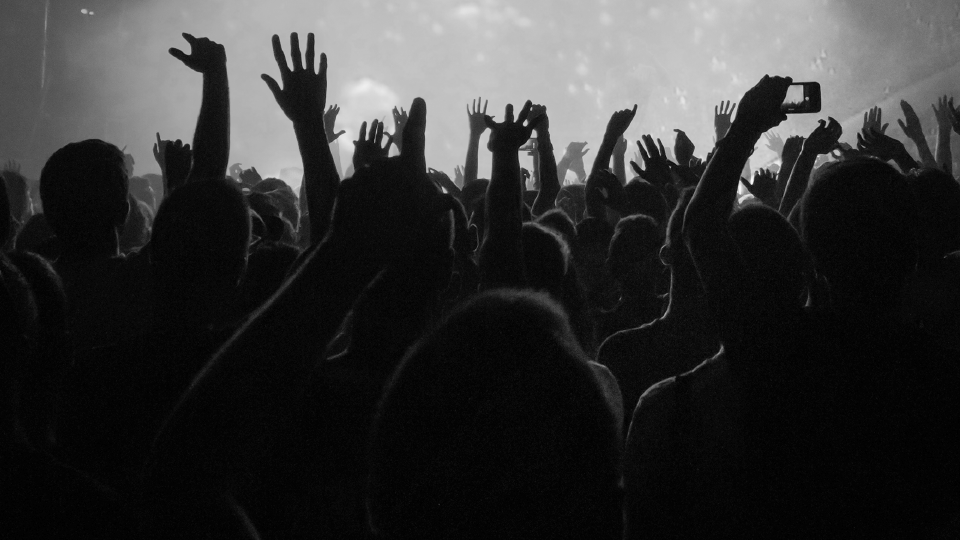 The 2019 Global Citizen Festival in New York will be presented by Citi and Cisco and in association with our Production Partner, Live Nation. MSNBC, Comcast NBCUniversal, and iHeart will serve as Presenting Media Partners and will air a live simulcast of the Festival on MSNBC and on iHeart Radio Stations. The Festival will also be livestreamed on YouTube and Twitter, presented by Johnson & Johnson. 
Proud partners of the 2019 Global Citizen Festival include Global Citizen's global health partner and major partner Johnson & Johnson, and major partners P&G, Verizon, and NYC Parks.