If she wanted to eat breakfast while growing up in North Philadelphia, Barbie Izquierdo remembers needing to go to her school's cafeteria early in the morning. She had lactose intolerance and couldn't drink the milk they gave her, so she ate the free cereal dry. 
Being part of the free lunch program, she was often too embarrassed to eat her midday meal alongside classmates who brought home-packed food. But the demands of hunger led her to some recurring lunchtime favorites: a breaded cheesesteak pocket and a hot dog with beans.
Dinner was often at a neighbor's house. 
"Growing up in a Spanish household, we ate a lot of rice and beans," she said. "If we had rice and our neighbors had beans, we were eating dinner with them."
From an early age, Barbie saw the ways in which communities band together, forming strong links of mutual aid that shield members from the deprivations of poverty. When the food stamps that her mother relied on ran out before the end of the month, it was her neighbors who filled her stomach. 
Now she's drawing on these experiences to advocate for an end to hunger and the crisis of poverty more broadly, while combating the stigmas that shadow these injustices and prevent people from standing up for their rights. 
For her 14 year journey in lived expertise and advocacy work, along with her role as the community empowerment manager at Hunger Free America, Barbie has won the 2022 Global Citizen Prize: Citizen Award USA, which will provide her with support over the next year.
The Global Citizen Prize 2022 recognizes people who are defending the Planet, defeating poverty, and demanding Equity, with a focus on climate change, empowering adolescent girls, and breaking down systemic barriers that keep people in poverty. You can read more about this year's winners here.
"I hope that when people see me, they can see themselves in me," she said. "This journey is far from easy, and it's very mentally and emotionally taxing. But if you don't give up and find something that you truly believe in and fight for it, you'll find fulfillment and be able to help others at the same time." 
"Be yourself and fall in love with yourself," she added. "There's enough things in the world to tear you down and keep you in these negative spaces and mindsets. I would love to be able to encourage more people to come out and share their stories." 
Making Ends Meet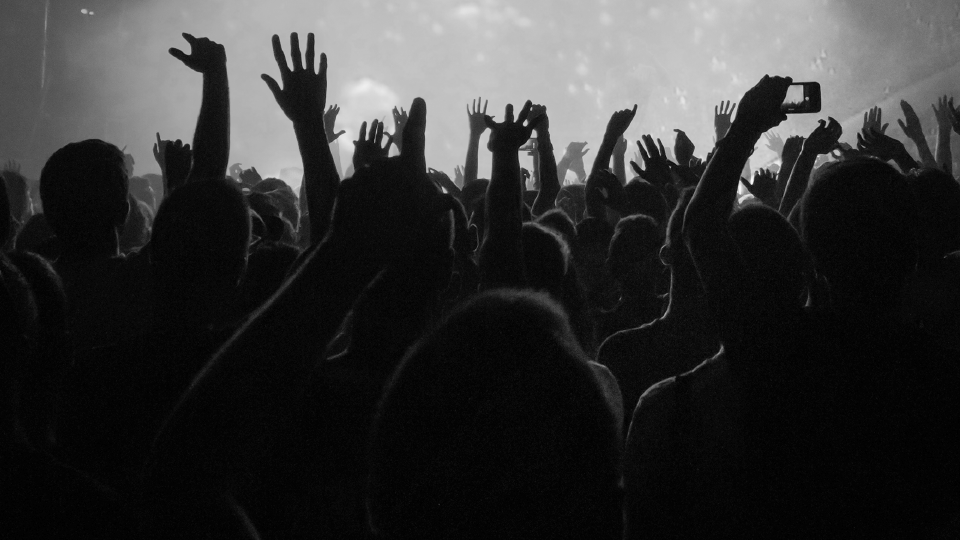 Barbie looking at a photo from her college graduation
Image: Andres Aponte
The state of survival that defined Barbie's childhood followed her into adulthood. After fleeing situations of domestic violence, she found herself raising two young kids in a building with no heat, relying on food stamps that still ran out by the end of the month.  
When her 3-month-old son developed an eye irritation that needed to be surgically drained, she went to the local hospital, where a nurse asked her if she wanted to take a survey describing her hardships. 
"She asked me questions like, do I have running water, a working stove, a working refrigerator?" Barbie said. 
"I talked to her about being in an abusive relationship, being in shelters, the restraining orders, how I tried to get a job but nobody would hire me once we were down," she said. 
She later received a letter in the mail inviting her to a yoga class where she would meet a woman named Dr. Mariana Chilton, who wanted to learn more about her story. Barbie worried that the meeting would be used by the state to take her kids away, but she soon learned that Chilton was a public health expert who specialized in poverty, nutrition, and maternal and child health at Drexel University. 
In 2008, Chilton invited Barbie to be part of a new group at Drexel called Witnesses to Hunger, which would seek to influence policy discussions in Washington with first-hand testimonials of people living in poverty. 
"All too often, policies and programs are created without the participation of the people who are most affected," Witnesses to Hunger says in a statement on its website. "The true experts on maternal and child health and poverty are the mothers of young children. These moms focus their lenses on their children, on their neighborhoods, on their daily grinds at work and on welfare. They are teachers with valuable lessons to impart. Each of us is invited to look and listen for their guidance."
Barbie received a camera to document her life and participated in monthly meetings with other mothers who faced similar challenges: domestic violence, homelessless, not being able to pay bills, emergency utility assistance, and more. 
A film crew joined the meetings and became interested in Barbie's story. They began to follow her around, capturing her daily life for a promised documentary. 
"They were with me for two years," she said. "If there were moments when I was speaking across the country, they were there. On normal days, they were there, when I was giving my kids a bath, just recording my day-to-day life.
"There were two years of filming, two years of editing, and one year of marketing the film," she said. "I never got to see a snippet beforehand and I went into a deep depression, just imagining how I would be portrayed as a mother. Will my kids be taken away from me because it showed that I couldn't feed them?"
The film, A Place At the Table, elevated Barbie's status as a representative of lived experience and a powerful voice on the issue of hunger. 
"I talk to government entities, schools, and non-profit organizations, and teach them how to engage people in the communities to help them better find the struggles of the communities they're serving and identify how we can empower the people.
"A lot of these organizations just think that they already know what's best for poor people," she added. "But they've never been through it, so they don't know how to fix it."
A Hunger-Free Future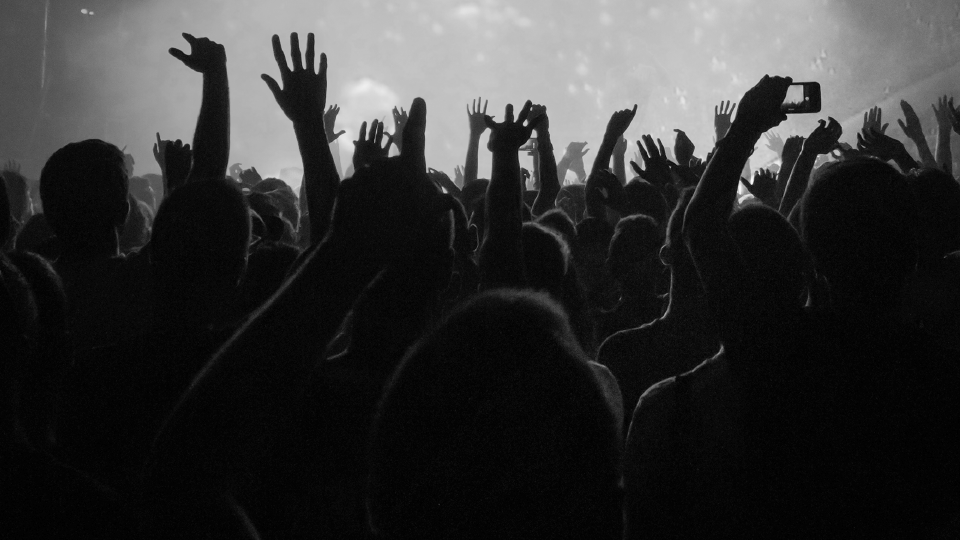 Image: Andres Aponte
There are more than 38 million people who regularly experience hunger in the United States, according to Feeding America, including 12 million children. 
Many of these people, like Barbie, rely on a combination of government assistance, charity, and community support to make ends meet. 
The US welfare system, however, has many barriers, making it difficult for people living in poverty to access adequate assistance. Arbitrary metrics are often used to delineate who can and cannot receive assistance. To make matters worse, stigma surrounds the use of food stamps — officially known as Supplemental Nutrition Assistance Program (SNAP) benefits — which deflates the number of eligible people who actually take advantage of this resource. 
Barbie has experienced these challenges first hand and advocates for new standards of welfare to ensure that people get the help they need. 
For instance, she advocates for the expansion of the Special Supplemental Nutrition Programs for Women, Infants, and Children (WIC) to ensure that families receive enough financial support to feed their children throughout the year, while also opening up the program to more people who may currently fall outside the income eligibility brackets.
"The first two weeks of food stamps and everything seems good," she said. "You're optimistic, your fridge is full, but then [it's] two weeks later and you're thinking, 'What am I going to do now? How can I make ends meet?' By the third week, you're bashing yourself and thinking you can make it that one extra week if you buckle down, but then you admit that no, you can't do this." 
Barbie would go to food banks and soup kitchens to supplement what she and her family didn't have through WIC and food stamps.
"I want to see a permanent change," she said. "No one can live under the current guidelines where you have to be dead broke and suffering to qualify for benefits. It's a constant reminder that you're poor, no matter what you do and how hard you work."
Earlier this year, she reflected on the people in her own life who paved a path of opportunity for her. Now Barbie hopes that the prize will help her create the change that she's strived toward for years, while also spurring others to join the effort for greater equity. 
"The prize will help my work by elevating voices directly from communities of struggle that are helping to make the world a more compassionate and equitable place," Barbie said. "It will allow little Brown girls like me to know that they are capable and can follow their dreams no matter how hard the battle may be."
Her son, the one who had emergency hospital procedures as an infant, is healthy and thriving now. As her kids grow, Barbie feels like she's fully coming into her identity as a community organizer and advocate.
Although she hesitated to tell her story early on, she knows that it's her most powerful tool in rooms of power. 
"Vulnerability requires breaking the standards of control that you've placed on yourself," she said. "We need to move past that and break down those walls, and fully feel and embrace our stories, good, bad, and different."
Join Barbie in taking action here.