After months of waiting, the day finally arrived — Global Citizen Live, the campaign and epic broadcast event taking place across the globe, united artists, activists, world leaders, and corporations on Saturday, Sept. 25. And with more than $1.1 billion, 157 million trees, and 60 million COVID-19 vaccine doses announced thanks to partnerships between government, philanthropy, non-governmental organizations, and the private sector, Global Citizen Live engaged everyone on the importance of defending the planet and defeating poverty.
It's all because of global collaboration. From Paris to Seoul, New York to Lagos, the broadcast special was truly a once-in-a-generation opportunity. And for those who attended or watched Global Citizen Live in Los Angeles, the show never once disappointed.
From Stevie Wonder's spectacular performance to a moving interpretive dance piece from Daisy Jacobson, the Los Angeles event awed fans around the world from the iconic Greek Theatre in Griffith Park.
Already missing your favorite moments from the show? That's no problem, because we've compiled a list of some of our favorite parts of Global Citizen Live in Los Angeles.
And remember, while we all worked together to make the world a more equitable place for all, there's still so much more to do. Take action with us today to defend the planet, defeat poverty, and end the pandemic.
1. 5 Seconds of Summer performed for the first time in nearly two years.
The Australian pop-rock band kicked off the show in Los Angeles with "She Looks So Perfect," a hit from their first album released in 2014. The crowd sang along to "Teeth" and swayed to "Ghost of You." Closing out their set with "Youngblood," the band got the audience jumping and screaming along. 
"So this is our first show as a band in — jeez, what, almost two years? And we're playing for such an amazing cause with Global Citizen," said lead vocalist Luke Hemmings. "It's an absolute privilege and honor [for] us, 5 Seconds of Summer, so thank you for being here — everyone at home, watching, contributing — it's an amazing thing to witness and be a part of."
2. Activist Maggie Q asked us to call on world leaders to take action on climate change ahead of the G20 Summit in October.
With amazing activists like Maggie Q taking the stage at the Greek Theatre, we all felt inspired to continue taking action to defend the planet and defeat poverty.
"In Washington next week, Congress is considering the most ambitious climate legislation ever — to cut emissions 50% by 2030," Maggie Q said. "And in a month's time at that meeting of the G20, we need our world leaders to increase movement on climate change and address the neglected hunger crisis. And we need them to do it now."
3. JoJo reminded us about the need to take climate action to help prevent wildfires.
Before introducing Demi Lovato to the stage, actress, activist, and multi-genre, chart-topping singer-songwriter JoJo delivered an impassioned speech about climate change from the Global Citizen Live stage in LA. JoJo spoke about wildfires in California and the threat they pose to ancient sequoia trees that have lived in California for thousands of years. 
"Right now, less than 200 miles away, there are wildfires burning out of control throughout Sequoia National Park, caused by severe conditions created by climate change," she said. "If our leaders continue to ignore the problem, we will continue to watch the world burn around us. It's so important next Tuesday that Congress votes to cut emissions by 50% before this decade ends. Let's speak up and defend our planet together."
4. Demi Lovato brought Adam Lambert to the stage to duet "Mad World."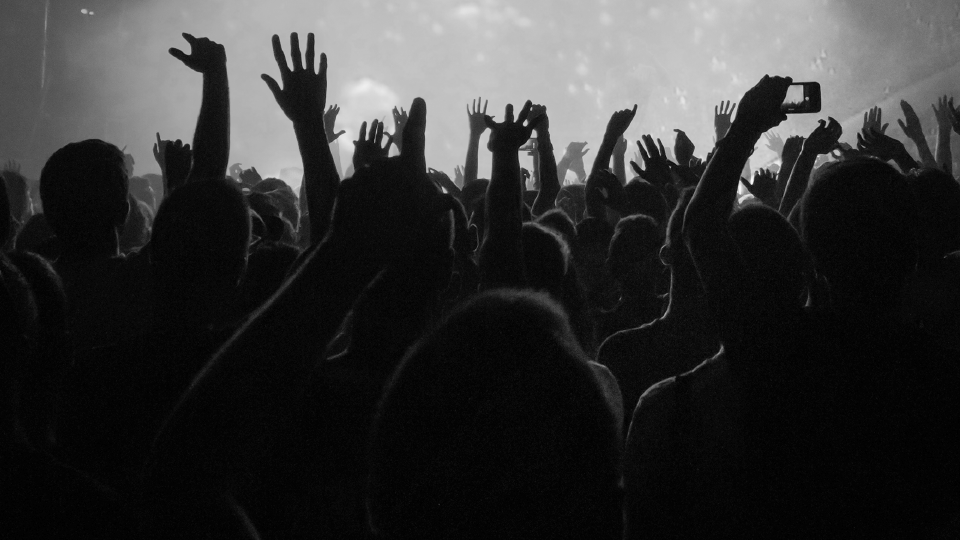 Demi Lovato and Adam Lambert perform Tears for Fears' "Mad World" for Global Citizen Live at the Greek Theatre in Los Angeles, California, on Sept. 25, 2021.
Image: Rozette Rago for Global Citizen
Artist, actress, and LGBTQ+ activist Demi Lovato,moved the house with Adam Lambert, for a harmonious rendition of Tears For Fears' 1983 hit "Mad World."
5. Faouzia and Denna Teherzadeh commited to helping Afghan refugees.
Moroccan-Canadian singer-songwriter and International Rescue Committee Ambassador Faouzia joined Denna Teherzadeh, a strategy manager for the IRC, to deliver a message about displacement and the NGOs' commitments toward emergency aid for Afghan refugees. 
"Around the world, over 80 million people have been forced to flee their homes. Climate change, COVID-19, and conflict only make matters worse," Faouzia said.
Teherzadeh also announced a $1.1 million pledge from Google to support climate resiliency in Nigeria. 
6. The Lumineers teased their new album, Brightside.
The chart-topping folk-rock band The Lumineers took the stage to preview the title track of their new album, Brightside. The band performed hit after hit, from "Ophelia" to "Gloria." 
"I think this night's about love — this night's about helping other people. This next song — I think fits really well with that," said lead vocalist and guitarist Wesley Schultz, introducing their closing song "Stubborn Love," a reminder to those watching to "keep your head up." 
7. Stevie Wonder and H.E.R. teamed up to perform "Superstition."
Musical pioneer and iconic activist Stevie Wonder took the stage with virtuosic guitarist and singer H.E.R. to inspire change and deliver a show-stopping performance of "Superstition." H.E.R. added her own stylistic flare to the song, shredding it up with a full band accompaniment.
"I'm so very happy to be here [for] this occasion ... that we again acknowledge that we are committed ... to being the Global Citizens that will make a difference to what is happening in this world," said Wonder, a long-time Global Citizen artist. "But listen, tonight it's about us making a difference. Tonight it's not just about talking about it, singing about it, playing about it — it's about being about it."  
8. Chloe x Halle shook the stage with "Do It."
Sibling duo Chloe x Halle rocked the Global Citizen Live stage in Los Angeles, song after song. But when they stood next to each other singing "Do It" in rhinestone-studded dresses, the crowd couldn't believe their eyes.
9. Young climate activists reminded us of how planting trees can save our lives and the planet.
Young climate activists from Youth Climate Strike LA and STAND LA — Sara Hardyman, Simon Aron, Amir King, Jesus Villalba Gastelum, Kailynn Cruz, and Nalleli Cobo — showed up in Los Angeles to tell us that we have to do more to support tree planting initiatives in the US.
"Forests play an essential role in combatting climate change," Hardyman said. "Planting trees can literally save our planet, and we need everybody to get involved."
The next generation of leaders is not going to let climate change ruin their lives or the planet, and they need our help. Supporting tree planting initiatives is one way to get involved, but making sure that our leaders in government put the planet first is essential to fighting climate change.
"We call upon our leaders attending November's UN climate change conference [COP26] to put the future of our planet first," Cobo said. "Make your voice heard."
10. Migos made the crowd move with "Avalanche."
Hip-hop group Migos — composed of members Quavo, Offset, and Takeoff — stole the show at Global Citizen Live in LA with "Avalanche." The crowd immediately jumped up in front of their seats, lifting their hands in unison as the trio kicked off their set.
11. Shulman Smith performed "Mineral King" with dancer Daisy Jacobson.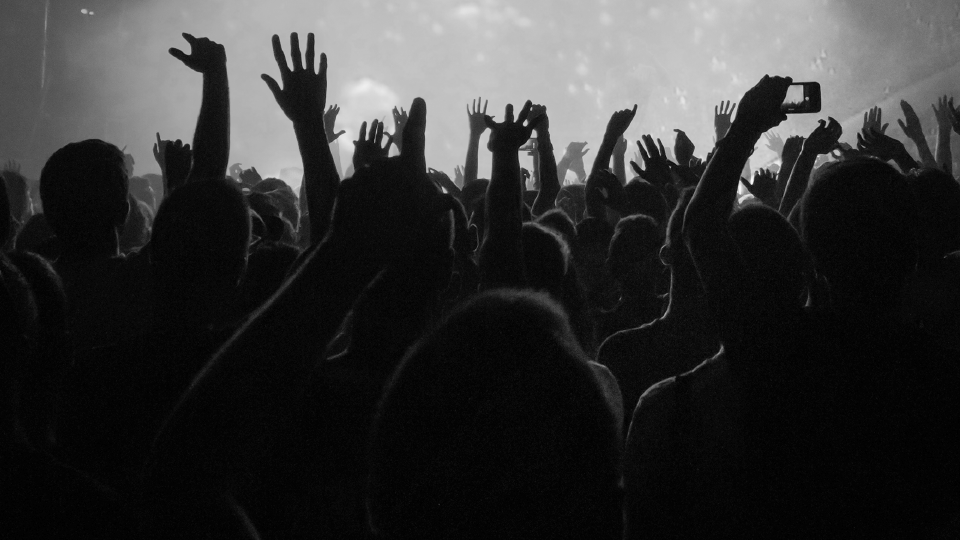 Shulman Smith performed with dancer Daisy Jacobson at Global Citizen Live in Los Angeles.
Image: Rozette Rago for Global Citizen
JoJo brought Shulman Smith and Daisy Jacobson to the stage to perform "Mineral King," Smith's first single. Among dead trees and a hazy fog, Jacobson danced, twisting her body along to the western beat. The song was released in partnership with Sequoia Parks Conservancy to protect giant sequoias from climate-caused wildfires. 
12. The Los Angeles City Fire Department shared personal stories about how climate change leads to forest fires.
Located in the heart of Los Angeles, the Greek Theatre is a mainstay in one of the most beautiful states in the US. But every year, when fire season comes around, the world is reminded of just how precious California truly is and how climate change is threatening the lives of the people who call it home.
Captain II Erik Scott and firefighters David Ortiz and Samantha Prado from the Los Angeles City Fire Department joined Global Citizen Live to remind us of the connection between a warming planet and longer and deadlier fire seasons, inspiring all of us to take action to defend the planet.
"The wildfire season is happening right now in California and across the West. It's starting earlier and ending each year," Scott said. "Climate change is considered a key driver of this trend as the length of our fire season is continually increasing."
He added: "Our mission is to protect lives, property, and the environment. And we hope all Global Citizens join us in protecting the planet."
13. Ozuna brought four teddy bears on stage for an epic performance.
There are many reasons we love Ozuna. From performing feel-good hits that make us want to dance to joining Global Citizen's Every Vote Counts broadcast last October, the reggaeton star continues to amaze us.
And when he brought his iconic teddy bear logo to life at the Greek Theatre during Global Citizen Live for his performance of "La Funka," he only cemented his star status in our hearts.
14. Joseph Gordon-Levitt tugged on our heart strings when talking about ending childhood hunger.
Joseph Gordon-Levitt is known around the world for his roles in celebrated films, from 10 Things I Hate About You to The Dark Knight Rises. But what many people don't know about the actor is that he is a parent to two little boys, so making sure we take action to end childhood hunger is important to him.
"To be a dad whose child is hungry and asking for dinner and having to say to them, 'I'm sorry, but we don't have enough,' that is a moment that no parent should ever have to experience," Gordon-Levitt said. "And I think this is something that we should all agree on. All kids should be able to have dinner."
He added: "Let's be the generation of parents that finally makes sure all parents, everywhere, have enough food to give to their kids. We can do it if we all work together, all of us." 
15. H.E.R. performed a cover of Marvin Gaye's "Inner City Blues."
R&B singer-songwriter H.E.R. once again took the stage at Global Citizen Live in LA and channeled the spirit of another singer and activist, one who was an inspirational figure in the civil rights movement and whose songs laid out the fight for equality in the US: Marvin Gaye.
As the camera zoomed in on H.E.R.'s '70s inspired green pants and signature shades onstage, it was clear that her performance was an homage to the late performer. 
"I want you to know that we are stronger together, remember that," she said as she moved through her set list, hopping on the drums, bass, and guitar.
16. US Rep. Maxine Waters called on all of us to remember we are part of a global community and must do better for one another.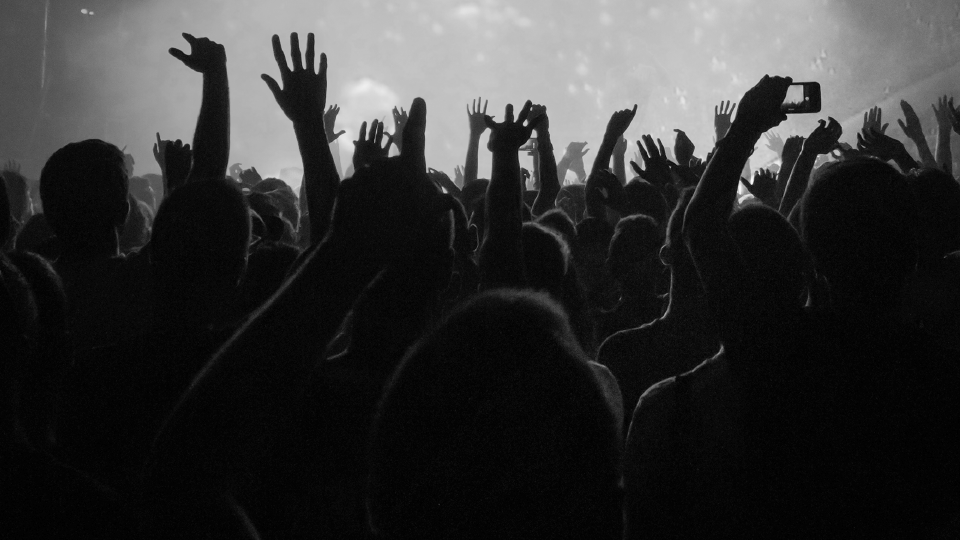 Rep. Maxine Waters speaks at Global Citizen Live in Los Angeles.
Image: Rozette Rago for Global Citizen
At the end of the night in LA, people around the world were inspired to take action on today's most pressing global issues. And that is partly because US Rep. Maxine Waters (D-CA) made sure none of us forgot the reason we watched Global Citizen Live in Los Angeles, either in person or at home.
"Right now, our world is at an inflection point. As a global community, we aren't just fighting a pandemic, or climate change — we're also in a battle to defeat poverty and hunger once and for all," Waters said. "As a congresswoman, I ask my country, where's our compassion? And to our global community, I tell you that I know we can and we must do better."
From recognizing the plight of Haitian immigrants at the US border to stating that 1.6 billion people live without inadequate shelter, Waters reminded us that it is our duty — everyone's, everywhere — to protect our brothers and sisters around the world.
17. OneRepublic closed out Global Citizen Live in Los Angeles with "Counting Stars."
Rounding out a night filled with amazing performances and commitments to defend the planet and defeat poverty, OneRepublic made sure to wow fans around the world with a performance of their hit song "Counting Stars." And after more than a year of missing these moments, the Greek Theatre crowd did not lose the opportunity to dust off their singing skills.
---
You can join the Global Citizen Live campaign to defend the planet and defeat poverty by taking action here, and become part of a movement powered by citizens around the world who are taking action together with governments, corporations, and philanthropists to make change.