Why Global Citizens Should Care
As the planet faces threats ranging from climate change, overdevelopment, and pollution, it's important to incorporate sustainability into company ethos, major events, and everyday actions. You can join us in taking action on related issues here.
---
Music festivals require both spectacular feats of organization and gargantuan levels of resources. Like with cruise ships, food, water, restrooms, activities, and more have to be arranged for tens of thousands of people eager to have fun in a confined space.
And like a cruise ship, the environmental impact of a festival can be significant — think of a field strewn with empty beer cans, food containers, and receipts.
At Global Citizen, we're committed to minimizing our environmental impact as much as possible — and this year we're taking our sustainability measures to a new level.
Take Action: Download the App and Show Your Support for a Great Green Wall Across Africa!
Here are nine ways we're making the 2019 Global Citizen Festival in New York City's Central Park sustainable.
---
1. There'll be a sustainability store
Our goal is a zero waste festival. You can play a key role in making this a reality by recycling items throughout the day. While recycling is a worthy endeavor in and of itself, we'll be incentivizing the act with our on-site sustainability store where you can trade recyclable items for merchandise. 
Some of the items available include t-shirts, reusable water bottles, and reusable straws. The more items you recycle, the more merchandise you can redeem. 
Read More: How Pepsi Helped Inspire a 'Zero Waste' Global Citizen Festival
---
2. We're offsetting the festival's carbon emissions
Hosting an all-day festival requires a lot of electricity. Since New York's energy supply primarily comes from fossil fuels, the Global Citizen Festival will have a carbon footprint. 
But we're once again participating in a carbon offsetting program to minimize the festival's environmental impact. Last year, we offset 4,169 tons of carbon with our sponsor Vita Coco, which funded reforestation projects in Brazil and Indonesia. 
This year, the environmental nonprofit South Pole is paying for the zero carbon effort by funding programs that will protect the Amazon Rainforest. 
---
3. On-hand recycling experts to help out
Recycling experts from GrowNYC will be on hand to answer any questions about recycling and composting. They'll also collect plastics throughout the day, and manage the overall recycling experience. 
At the end of the festival, members of the social justice nonprofit Sure We Can, which employs homeless people throughout the city, will help pick up leftover bottles.
---
4. Aluminum bottles
Aluminum is an infinitely recyclable material, making it a great alternative to plastic, which is often hard to recycle and can usually only be downcycled. 
At this year's festival, we'll be selling Vita Coco's aluminum ever and ever water bottles instead of plastic bottles to improve the overall recycling rate. 
Read More: Aluminum Might Be the Best Plastic Alternative We Have
---
5. Water stations
One of the best ways to minimize waste from single-use items is to carry around a reusable water bottle. 
It's also a great way to stay hydrated, especially if you're hanging out on the Great Lawn for six to eight hours. We'll be providing multiple water stations to make sure you don't always have to buy another disposable bottle when thirst strikes.
MSNBC will be overseeing the refillable water stations and if you forget your reusable bottle — don't worry. MSNBC will be giving out free reusable water bottles to the first 30,000 people in attendance. You can also refill the aluminum ever and ever bottles. 
Read More: You Can Help Save Coral Reefs With This Reusable Water Bottle
---
6. Composting
The team at GrowNYC collects compost throughout New York City at 150 different locations. They'll be bringing their expertise to the festival to help ensure the day's composting is done right.
---
7. No plastic straws / reusable straws available for sale
Global Citizen has never provided single-use plastic straws at the festival, and this year we're going one step further by selling stainless steel reusable straws. People with disabilities who require specific straws will be able to bring them from home.    
---
8. Sustainable food options
Over the years, we've strived to source better, more nutritious ingredients for the festival's food options. This year there will be even higher-quality food options sourced from sustainable, local farms.
Read More: Scientists Pitch New 'Planetary Health Diet' to Save Lives and Environment
---
9. Responsible merch
The Global Citizen merch on sale at the festival will be made from ethically and sustainably sourced materials.
Read More: Does Recycling Your Clothes Actually Make a Difference?
More than 60,000 people will gather on Central Park's Great Lawn on Sept. 28 to celebrate some of the best artists performing today and advocate for an end to extreme poverty. During the day, landfills will receive more trash, fossil fuels will be burned, and plastic waste will be generated, but the Global Citizen team will be doing its best to make sure these environmental impacts are as close to zero as possible.
You can join us in creating a sustainable festival by taking action here.
---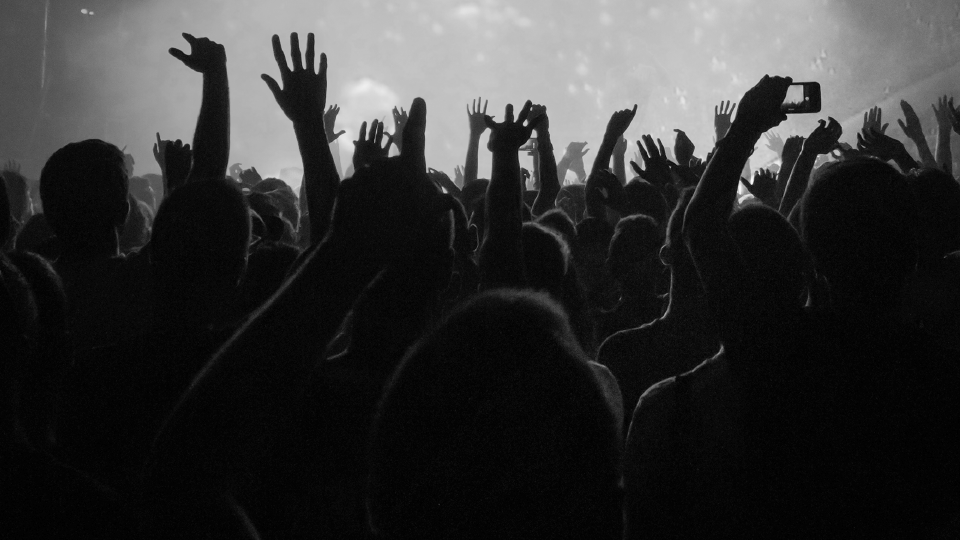 The 2019 Global Citizen Festival in New York will be presented by Citi and Cisco and in association with our Production Partner, Live Nation. MSNBC, Comcast NBCUniversal, and iHeart will serve as Presenting Media Partners and will air a live simulcast of the Festival on MSNBC and on iHeart Radio Stations.
The Festival will also be livestreamed on YouTube and Twitter, presented by Johnson & Johnson. Proud partners of the 2019 Global Citizen Festival include Global Citizen's global health partner and major partner Johnson & Johnson, and major partners P&G, Verizon, and NYC Parks.