It seems unfathomable that in this age of globalization, technological advancement and abundance, that there are so many people with so little. And yet these are the facts: in the world today, the year of 2017, there are 663 million people who lack access to safe drinking water, 20 million on the brink of starvation, 1.5 million children who die every year due to preventable diseases and 264 million children currently out of school.
The scale of the problem of extreme poverty is such that every single one us has a vital role to play in bringing about its end. Which is why Global Citizen sees partnering with the private sector as a core part of our mission to achieve the Sustainable Development Goals — the UN's official roadmap to equality by 2030. To put it into context, if we are to achieve these goals, around $1.4 trillion is required every year for the next 13 years, and right now, although it has hit a record high in recent years, donor governments only give a fraction of what's needed — at around $135 billion a year.  
Yet it is certainly not only money that the private sector can contribute to the issue — expertise, product and innovation are just a few of the ways that corporations can help turn the tide on inequality. A wide array of these ways were on display in the private sector commitments declared on stage at Global Citizen Festival Hamburg last week. What is more, the commitments provided vital assistance across all core issues that Global Citizen focuses on: health, education, gender equality, safe water and sanitation, and food and hunger. For proof of why eradicating poverty cannot be done without the private sector, read on.
Global Health Security: Johnson & Johnson
According to the recently published Access to Vaccines Index, our partner, Johnson & Johnson is the global leader in terms of investment into the research and development of new vaccines. As Hanneke Schuitemaker, Vice President of Viral Vaccines at Johnson & Johnson explained to the 11,000 strong crowd at Global Citizen Festival Hamburg, "Johnson & Johnson sees the threat of global pandemics, like Ebola, HIV, Tuberculosis and Zika as one of the most pressing and addressable public health challenges the world faces."
Indeed, health experts warn that in our increasingly connected, populated and urbanized world, that we are more at risk than ever to a global pandemic. Which is why over 37,000 Global Citizens took action on the issue in the run up to Global Citizen Festival Hamburg.
And on the Festival stage last week, we were extremely pleased that  that Dr. Soka Moses, a physician from Liberia who was on the front lines of caring for patients during the 2014 Ebola crisis, joined Johnson & Johnson as they pledged to maintain a stockpile of 2 million Ebola vaccines, to be deployed at any moment to those countries and people who need it the most.
"We want to help and ensure that we are ready to prevent the spread of the next outbreak and protect the doctors, nurses and medical workers who race to the frontlines," added Schuitemaker in her remarks.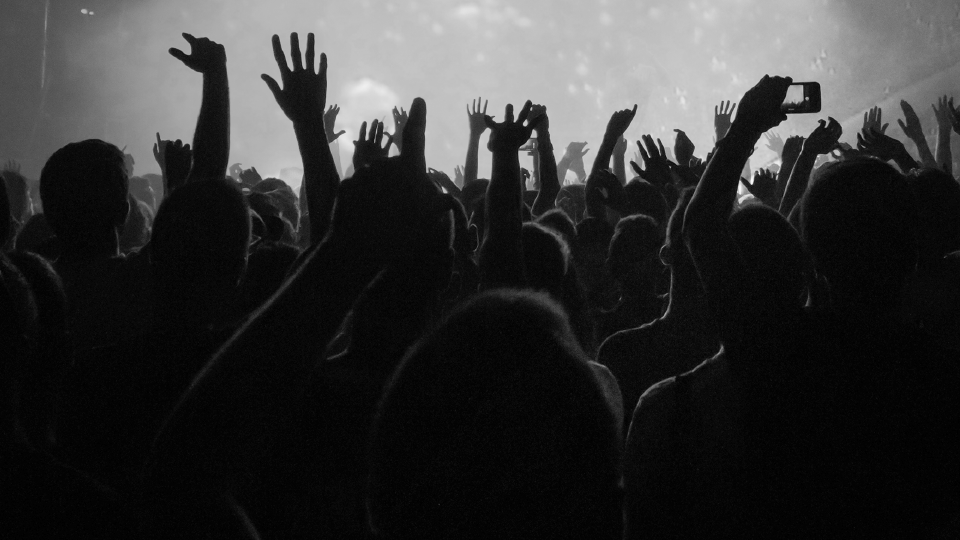 Dr Soka Moses, a doctor who worked on the frontlines of the Ebola outbreak in Liberia, alongside Vice President of Viral Vaccines at Johnson & Johnson, Hanneke Schuitemaker. Photo credit: Grey Hutton for Global Citizen



Quality Education: HP
For 330 million children in underserved communities across the globe who lack learning basic literacy and numeracy skills, a quality education could be the key to breaking the cycle of poverty. Which is why HP — a leading international technology organization and partner of Global Citizen — announced their contribution of $20 million (USD) in funding contributions, technology, training, research and development in Hamburg last week.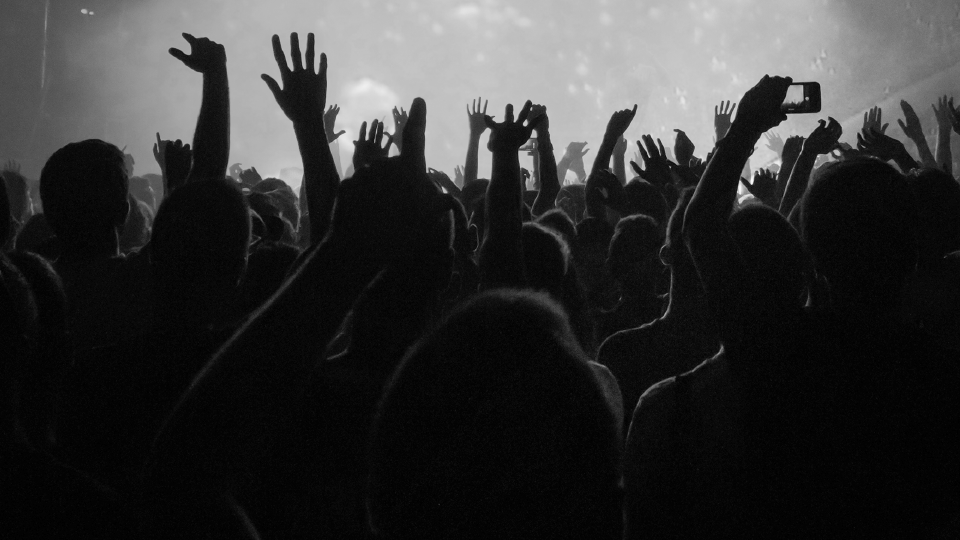 HP's Stuart Pann alongside refugee and activist Sarah Mardini. Photo credit: Grey Hutton for Global Citizen




"HP is committed to ensure that everyone, everywhere has access to a quality education" HP Chief Supply Chain Officer, Stuart Pann declared from the stage, "and is empowered with the skills and opportunities to thrive."
HP's commitment will enable better learning outcomes for 100 million people by 2025. It will expand existing programs such as World on Wheels, which brings access to digital literacy to people in rural India through mobile learning labs. And it will maintain initiatives like HP Learning Studio, that brings immersive, blending learning experiences to students around the globe. This includes refugee students in the Middle East, ensuring that people in crisis and conflict situations are being equipped with the skills they need to build a brighter future for themselves and their communities.
HP is also working to empower another one million entrepreneurs by enrolling them in HP LIFE, a free global e-learning program of the HP Foundation, by 2025. Since 2012, 650,000 learners have participated in HP LIFE training. And, the company is helping ensure that the skills schools teach match what employers require through HP National Education Technology Assessment (NETA).
Gender Equality: IBM, Pfizer & Intel
Women empowerment benefits families, communities and society at large. Moreover, recent studies have shown that eliminating the gap between male and female labor force participation would add up to $28 trillion, or 26%, to annual global GDP in 2025. Yet, at the current pace, it will take more than 100 years to close the labor force participation gender gap. The pace of change needs to speed up dramatically. Particularly when it comes to women-owned businesses, who are significantly discounted in the global economy: in total, they earn less than 1% of the money spent on vendors by large corporations and governments. Which is why over 12,000 Global Citizens took action to shift the current unequal state of play.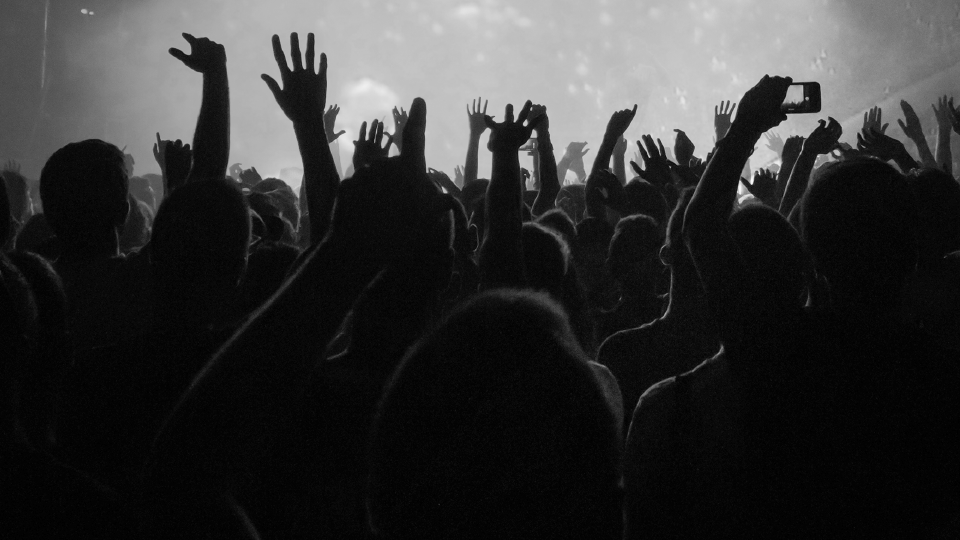 Christin Eisenschmid, MD & Germany Gen. Manager Intel, Elizabeth Vazquez, CEO & Co-founder WeConnect International, Diana Oviedo, CEO PrintsLab and Larissa Zeichhardt, CEO LAT Funkanlagen & Service GmbH. Photo credit: Ramon Haindl for Global Citizen



In response, Intel, IBM, and Pfizer, each committed to source $100 million through their supply chains from women-owned businesses, especially in developing countries, over the next three years at the Global Citizen Festival in Hamburg last week. This $300 million commitment will be delivered through our partners at WeConnect International and proves that private sector participation is critical to achieving gender equality.
And, as articulated by Chief Diversity and Inclusion Officer at Intel, Barbara Whye, gender equality benefits businesses, too.
"Diversity and inclusion are critical underpinnings to our constantly evolving culture at Intel," Whye said. "They accelerate our ability to consistently innovate and drive the business forward. Supplier diversity adds tremendously to our competitive advantage while stimulating growth in a global marketplace. Intel is proud to partner with WeConnect International and the Global Citizen commitment to grow our sourcing from women-owned businesses and accelerate diversity and inclusion inside Intel across the entire ecosystem."
Safe Water and Sanitation: Co-op
One in 10 of our fellow global citizens lacks access to safe drinking water today, and a staggering 2 billion people have no access to a working toilet. Yet what if every bottle of water sold in the world's wealthiest countries could solve water poverty for the poorest? The answer to that question can be found in the recently established Global Investment Fund for Water.
The Global Investment Fund for Water was set up this year to raise money from the fast-growing sales of bottled water around the world to end water poverty by 2030, and it has set the yearly target at $100 million in order to tackle the water crisis.
We were thrilled that following 8,583 actions by Global Citizens, UK supermarket chain Co-op announced that they were to be the first retailer to sign up as a partner. The CEO of the UK's largest Co-op, Steve Murrells announced at Global Citizen Festival Hamburg that the Co-op will give one cent per every liter from all branded water it sells across its 2,600 stores in the UK to contribute to the initiative. This amount totals to over $1 million per year, for a minimum of 13 years and equating to $13 million by 2030.
Steve Murrells was also joined on stage by the Minister of Planning, Monitoring and Evaluation in the South African Presidency, Jeff Radebe, who pledged his country's support for the vital initiative.
Check out the moment here:
Food and Hunger: Mastercard
Public and private sector assistance could not be more critical on the issue of food and hunger right now. Four famines are currently ripping their way through South Sudan, Yemen, northeast Nigeria and Somalia, leaving 20 million people on the brink of starvation. According to the UN, $4.9 billion is needed right now to prevent these people from dying. For many it is already too late.
Thus, Mastercard's commitment to provide 100 million meals came as very welcome news in Hamburg last week. These meals will reach hundreds of thousands of children whom the UN World Food Programme (WFP) feeds through its global school meals program, The meals will be distributed globally for an initiative that is aimed at ending the cycle of poverty and hunger.
Extremely grateful for @Mastercard's renewed partnership & pledge to give 100 million school meals. This gift will change lives. pic.twitter.com/IvWlW7SNny

— David Beasley (@WFPChief) July 6, 2017
We were pleased that the Global Citizen Festival was a catalyzing force in this important commitment, "The Global Citizen concert provides a valuable outlet to make partnership announcements like the one we're making with Mastercard this year" — commented Executive Director of WFP David Beasley, "it allows us all to share inspiring work that will get us that much closer to zero hunger."