Does the world realise how significant Wakanda is as a nation? 
It is fictional, yes. But it is also powerful, and that power cannot be understated or underestimated. This place that doesn't exist is showing Africa to the world as more than a place of struggle and poverty; capturing instead the continent's spirit of strength, leadership, unity, and determination. 
While it shouldn't take a Hollywood movie to make the world recognise this side of Africa — not to mention the inaccuracies in much of how Africa is depicted in cinema — it's also important to acknowledge positive steps. The way that Black Panther and Wakanda have focused more of the world's attention on Africa is a massive step towards ensuring the continent is seen and recognised as a dynamic force to be reckoned with. 
At Global Citizen Festival: Accra, we caught a glimpse of Wakanda. Some of the biggest names in music and film helped transform Accra's Black Star Square into our very own Wakanda for one night, and it was beautiful. 
Africa, like Wakanda, should be free from poverty. It should be a place where women lead because they make strong, compassionate leaders. It should be a place where resources are valiantly protected and treasured. It should be a place of unity and liberation. The Africa we see in Black Panther is an Africa that can exist with the collective action of world leaders and citizens everywhere to end extreme poverty NOW. 
Nowhere was that message clearer than on the Black Star Square stage in Ghana on Sept. 24, 2022. So how did Accra's national landmark turn into a portal to Wakanda? We'll break it down for you. 
1. The Leader of the Dora Milaje Hosted Global Citizen Festival: Accra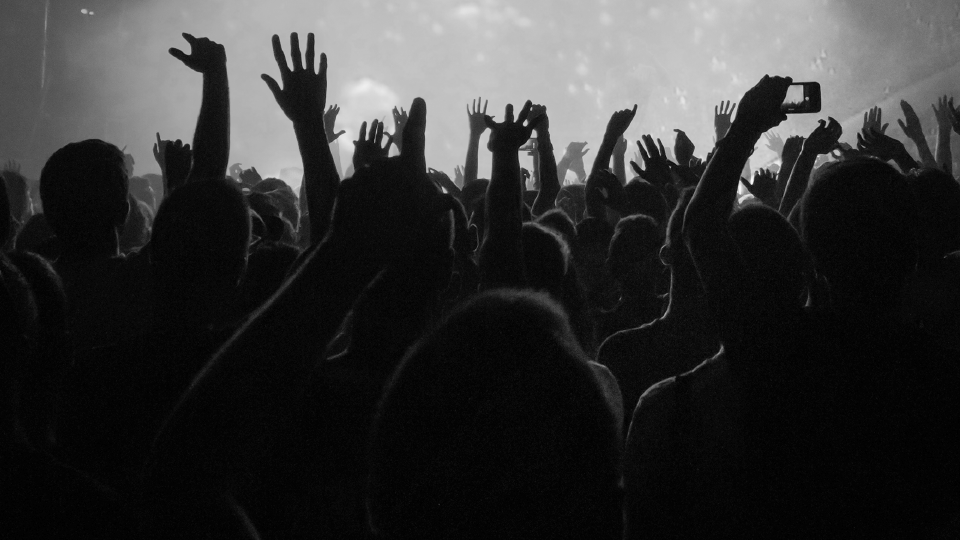 Global Citizen Festival: Accra host, Danai Gurira, on the Black Star Square stage in Ghana, Sept. 2022.
Image: Misper Apawu
It is nothing short of an honour that the General of the Dora Milaje (Wakanda's warriors) was the host of Global Citizen Festival: Accra. With General Okoye's presence alone, we should have known we were about to witness something incredibly memorable. Her duties as the protector of Wakanda, and the leader of an all-woman army makes hers an integral voice to call for urgent change on the Global Citizen stage. 
Zimbabwean-American actress and activist, Danai Gurira, who plays General Okoye in the Marvel movies, set the tone for the evening as the host —  making critical announcements, driving calls to action, and reminding the audience in Accra and those streaming around the world of the importance of standing up for girls, for the planet, and to create change. In fact, here are some of our favourite quotes from Gurira to take you right back to that evening. 
2. The Women of Wakanda Called for the Empowerment of Women Around the World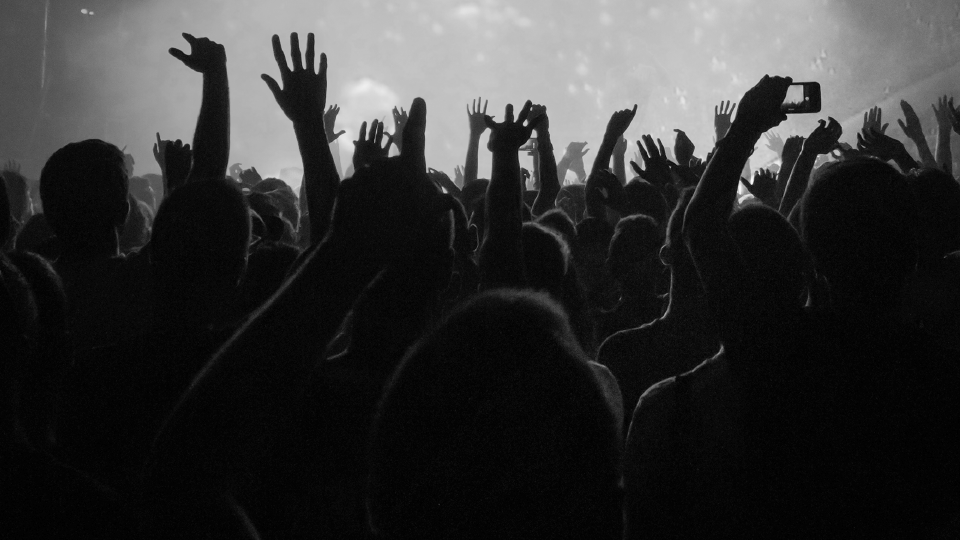 Michaela Coel speaks on stage at Global Citizen Festival: Accra on Sept. 24. at Black Star Square in Ghana.
Image: Paul Ninson for Global Citizen
One of the key pillars for Global Citizen Festival this year, and Global Citizen's End Extreme Poverty NOW campaign for 2022, is the empowerment of women and girls. That's why throughout the festival we called on world leaders to step up their financial investments into the future of women and girls, because it's about time we live in an Africa and a world where gender equality exists, just as it does in Wakanda. 
The gender politics in Wakanda has been admired and commended by critics and viewers alike. Women in Wakanda are dominant forces who are certain of their worth and are the cement that keeps the country together. They are warriors as we see through the Dora Milaje, they are respected intellectuals as we see through the character of Shuri, they are revered world leaders as we see through Queen Ramonda — and never are they undermined or disempowered. 
Thus it means a great deal that the actresses who play the women in Wakanda, and the artists who sing on the official soundtracks, used their voices at Global Citizen Festival: Accra to uplift women and to call for the empowerment of girls and women everywhere. 
Michaela Coel, who's set to make her debut in the upcoming Black Panther: Wakanda Forever, brought real life hero and Global Citizen Prize winner, Khanyisile Motsa, who's dedicated her life to protecting South Africa's women and girls, to the festival stage. Before Motsa spoke about the importance of empowering Africa's women and girls, Coel thanked her for her work. 
"Your resilience and your determination to stand up for the truth is incredible, my queen. Thank you," she said.
TEMS, one of the new voices in the world of Wakanda who also performed at Global Citizen Festival: Accra, said on the night:  "Women need more chances, women need more opportunities in this world, and if I can give it, why not?"
Gurira went on to highlight how women are disproportionately impacted by extreme poverty, and called for their upliftment, saying: "If you want to see real progress: empower our girls and protect them at all costs."
3. SZA Urged Us to Protect the Planet
We've spoken at length about how the upcoming Black Panther: Wakanda Forever movie is all about the fight to protect Wakanda and its people — you can read all about it in our article here. Currently one of the biggest fights Africa has, is the fight to defend its environment from the climate crisis, and just like Wakanda, Africa needs leaders and citizens to work together to protect the land and her people. 
SZA's voice is now synonymous with Black Panther and Wakanda as she features on the Black Panther anthem, "All the Stars" by Kendrick Lamar — which she performed at Global Citizen Festival here. The singer used her time on the Global Citizen Festival: Accra stage to highlight that climate change impacts Africa the most, and that we need to do what we can to protect Black and brown people, especially those in Africa, from the impacts of the climate crisis. 
"The music is all good and well, but what's crazy is, even though climate change is a world thing, it affects Black and brown people the most, and especially Africa the most, which is super unfair," she said.
"It's up to the rest of the world, and us, to do the best we can. I'm gonna make sure, I promise to God, I'll do the best that I can in all my power, to make sure that we can save the beauty of Ghana, of all parts of Africa," she ended. 
4. We Celebrated African Independence
Ghana was the first African country to gain independence from western colonisers, leading the way for the continent's 54 countries to gain liberation from the west, and forming the foundation of what we now call the African Union. It was important to Global Citizen to recognise this through our campaign, and to celebrate the 65th year of Ghana's independence at Global Citizen Festival: Accra.
The fictional country of Wakanda is without western influence, and has never been colonised. It is a symbol of liberty and incredible African power that boasts a richness in its cultures and a strength in its people. 
That it is why it means so much more that the women of Wakanda joined Global Citizen Festival: Accra — celebrating Africa's real independence with Africans on the African continent.
"65 years ago, Ghana became the first African country to gain its independence and led the charge for Africa driven by Africans," said Gurira. "As a Zimbabwean, whose nation only gained its independence decades later, Ghana was and continues to be a beacon of inspiration, power, and hope." 
---
Global Citizen Festival calls on world leaders, corporations, and philanthropists to do more than they've ever done before to End Extreme Poverty NOW. Through our global campaign and with stages in two iconic locations — NYC's Central Park and Accra's Black Star Square — we united leaders, artists, activists, and Global Citizens around the world on Sept. 24 to achieve an ambitious policy agenda focused on empowering girls and women, taking climate action, breaking systemic barriers, and lifting up activists and advocates. But the fight isn't over yet. Join the campaign and take action right now on our website or by downloading the Global Citizen app.