---
Why Global Citizens Should Care 
The world's young people are the leaders of the future, which is why Global Citizen's Curtis Fellowship exists — to create, support, and equip a network of youth advocates and community leaders committed to local and global response on issues surrounding extreme poverty. Join the movement against extreme poverty by taking action with us here. 
---
Timothy, from Tallahassee, Florida, is one of the eight young people chosen from across the US as Global Citizen's Curtis Fellows in 2019. 
Following his fellowship, he went on to his senior year at Florida State University, majoring in criminology. But Timothy grew up in a low-income community, and at times experienced food insecurity during his childhood in Orlando. 
In August 2019, Timothy joined other Curtis Fellows on a learning trip to South Africa, to greater understand the issues of extreme poverty as experienced on a global scale, and how social issues can be alleviated through the united efforts of local advocates, young people, and companies. It was also an opportunity for the fellows to learn more about the history and culture of South Africa. 
Timothy never thought he would leave the state of Florida, much less have the opportunity to go to South Africa. 
Now he aspires to make a positive change in his community and empower others to dream big. He hopes to use his experience as a Curtis Fellow to learn from other cultures and gain the tools he needs to return to his community as a leader to help end poverty.
---
There is a place where bullets and bullying come by day and stay by night. A place where street sweepers are afraid to travel once the sun sets, so although the dust gets swept, the streets do not get any cleaner. 
I know this place. This place is home.  
After years of running from the darkness, however, something interesting occurred to me: Maybe I could instead embrace it, and learn to find the light within it. 
When I looked outward, there was nothing I could change. But I realized there was one place I had never searched for light — mostly out of fear I wouldn't find it: inside myself.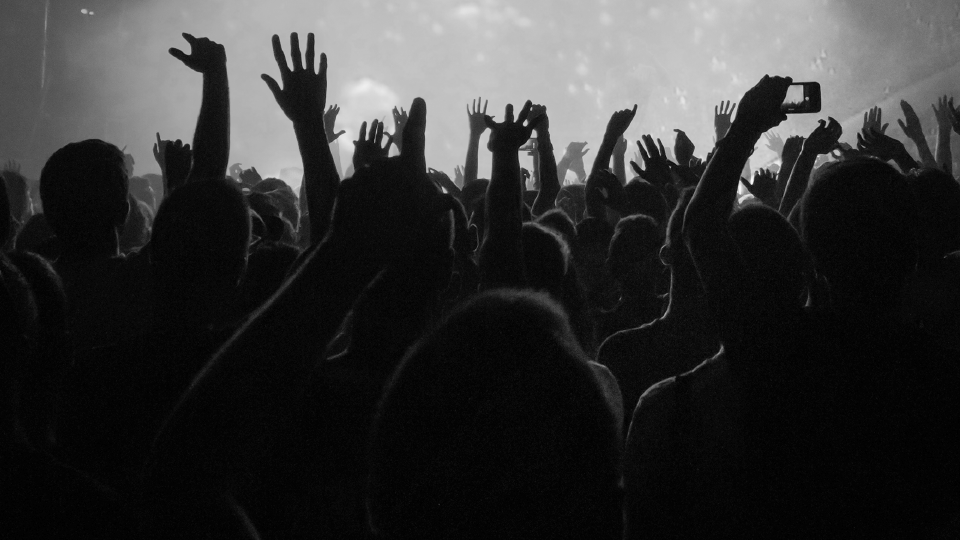 Image: Timothy
I was a young man with no hope, no love, no dad, and no support from his mother. What good would it do to look within myself for peace? 
To my surprise, though, when I closed my eyes, I no longer saw darkness. I saw light. I learned to travel to a place where I could just be myself. 
It was a journey of self-discovery that took me to a once-in-a-lifetime opportunity. In 2019, I was awarded a place on the Global Citizen Curtis Fellowship program. 
It's an annual leadership development program, designed to support young people from underserved communities in the US who embody the values of global citizenship. With this opportunity came a learning trip to South Africa. 
South Africa was a humbling experience for me. Just remembering the days I visited the different townships, I always noticed that the people were so happy. 
To see that made me do some self-reflection because in life things may not be perfect, but it takes more muscles to frown than it does to have a smile on your face.
Being able to see with my own eyes the history of South Africa was amazing. Reading about Nelson Mandela was great because I could see the changes he made to his home country. 
There are many people who dream about going to South Africa, but I can say that I had the chance to embark on the greatest learning trip of my life to South Africa. 
I could never have imagined that the scared Tim hiding in the shadows of the beaten down streets of Florida would grow up to be a Global Citizen who helps fight for world issues that affect millions of people.  
On his trip, I have learned that sometimes the easiest way to know who you are is to know who you are not.
I am not a man without a family. The world is my family. I am not a man without hope. I am not a man who will give up. I will continue to seek peace among the chaos, for myself and for those who I am fortunate enough to reach. 
I have learned how to discover the light in the darkness. After all, without darkness, the stars can't shine. 
---
The Curtis Fellowship, conceived and funded by Global Citizen Ambassador and former long-time Pearl Jam manager Kelly Curtis through the Vitalogy Foundation, is an annual award to mentor and support Curtis Fellows. The Curtis Fellowship seeks to create, support, and equip a network of youth advocates and community leaders committed to local and global response on issues surrounding extreme poverty.
The 2021 Curtis Fellow is now accepting applications, the deadline for which is April 5, 2021. Applicants can apply through the Curtis Fellowship website.