---
Why Global Citizens Should Care
Understanding the history of civil rights can help us overcome ongoing racial injustices. The United Nations calls on countries to champion racial justice in all its forms. You can join us in taking action on this issue here.  
---
Imagine you had the resources to build a new community from scratch — new infrastructure, new government, new social relations. 
Now imagine you didn't have the necessary resources, lived in a hostile society, and still tried to build a new community. At the end of the 1960s, the civil rights leader Floyd McKissick tried to do just that, hatching a plan to build Soul City, a place where Black people could thrive and have an opportunity to experience the elusive "American Dream," free from prejudice. 
McKissick's struggle to bring Soul City to life is the fascinating subject of Thomas Healy's new book Soul City: Race, Equality, and the Lost Dream of an American Utopia.
In the book, Healy tells the story of McKissick and this largely overlooked chapter in the history of civil rights. He describes in compelling detail the struggle to achieve Black freedom and the forces of racism that stood in the way.
"You had someone attempting to build an entire city from scratch, with nothing but the red clay of the South Carolina piedmont," Healy told Global Citizen. "Here you had an African American man try to build a city of 50,000 people on a former slave plantation in a part of the country where there were billboards that said 'This Is Klan Country.'
"The idea of building a new city from scratch seems to us incredibly foreign, but at the time it seemed perfectly reasonable," he added.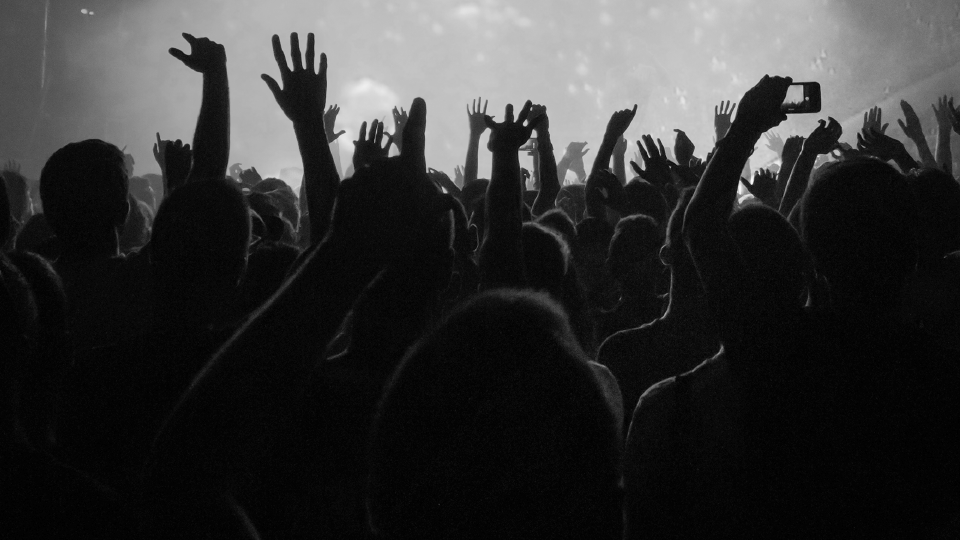 Soul City is the first selection for the Global Citizen Book Club. We're inviting people to read the book over the next month and then join a live Q&A with Healy in June. 
Global Citizen spoke with Healy to learn more about the book, why it resonates today, and what readers can expect. 
---
Global Citizen: What inspired you to write this book? What brought you to this topic?
Healy: I grew up in North Carolina where Soul City was developed. In fact, I was born in 1969, the same year that Floyd McKissick announced plans to launch the city. I didn't learn about it until I was working as a newspaper reporter at the News Observer in Raleigh in 1991. Floyd died that spring, and one of my editors told me about Soul City, which he described as an all-Black city that Floyd had attempted to build in the 1970s. It struck me then as a pretty audacious and compelling project to have undertaken, and it sort of always remained at the back of my mind. I didn't return to it until 2014, and my return to the topic coincided with the shooting of Michael Brown in Ferguson, Missouri, and the protests that erupted that year.
As I thought of Soul City and I thought about Ferguson, it struck me that there were a lot of parallels. Both were places where two-thirds of the people were African Americans, but all the levers of power were controlled by white people. It struck me that the protests were triggered as much by the frustration and resentment that had been building up over the decades as from the shooting of Michael Brown and the residents of Ferguson were seeking the same things McKissick was seeking: self-determination, autonomy, and control over their own economic destiny. 
It struck me that we were still seeking the same things that McKissick was seeking when he decided to build Soul City and I wondered if we dug into Soul City, if we might learn what led to its failure and what forces were standing in the way of racial equality then and racial equality today.
As a white writer, what made you capable of telling the story of Soul City, which explores the struggle for Black freedom? What efforts did you make to ensure you were treating the subject with cultural sensitivity and justice?
That's an important question. I did think long and hard about whether I was the best person to write this book. I wondered whether I could adequately understand the motivations and aspirations of Floyd McKissick, and I worried about appearing to speak for Black people. In the end, I decided to proceed with the book for several reasons. First, I had a connection to the story, having grown up in North Carolina and having worked at the newspaper that helped thwart McKissick's dream. I felt a responsibility to set the record straight. Second, I worried that if I didn't write the book, it might not be written, since many of the people involved in Soul City are growing old. I didn't want their memories to be lost. Finally, I decided that the kind of empathy and cross-racial understanding required to write a book like this is something we need more of.
I did my best to treat the subject with sensitivity. I immersed myself in African American history and literature, I spent a semester as a fellow at the Hutchins Center for African and African American Research at Harvard, and I spoke to as many people involved in the Soul City project as I could. I wanted the book to reflect, as much as possible, their perspective, since that had often been ignored in the media coverage of Soul City. I expect a Black writer might have approached the book differently. But I've tried to tell the story accurately and respectfully and to provide the necessary historical and social context.
The subtitle is "The Lost Dream of an American Utopia." How was this utopia American in character? What else should we know about the pursuit of utopia in America?
America itself has had at various points in history been regarded as a utopian venture, and there's a long tradition in the US of people trying to create new communities from scratch, different from anything that has come before. A lot of these communities have been rooted in religious beliefs, but a lot of them have also sprung from racial inequality. There's both a kind of utopian tradition with the Shakers and the Owenites, and also a tradition of Black people trying to create communities of their own that would serve as a haven and refuge from oppression and persecution.
That impulse to create utopian places is really strong and deeply rooted in our country, and I do think Soul City grew out of that impulse. It differed from a lot of other utopian ventures in that it wasn't some abstract effort; it was a really pragmatic, hard-nosed endeavor. This wasn't transcendentalism, building some perfect place. Instead, it was about trying to extend the American dream to people who had not previously had a shot at the American dream, particularly Black people who had been brought from Africa and been enslaved and then further persecuted under the regime of Jim Crow.
Soul City was a uniquely American utopia in that McKissick was trying to provide the kind of basic American dream for Black people — upward mobility and opportunity, having a home of their own and a decent job to provide for their family, and a safe community where they could thrive.
Who was Floyd McKissick?
McKissick was one of the giants of the civil rights movement in the 1960s. At the time, he was nearly as well known as Martin Luther King Jr. He was born in Asheville, North Carolina, in the Blue Ridge mountains in 1922. He served in the army in World War II and received a Purple Heart for head wounds that he suffered in the war. When he came back, he finished his college education at Morehouse, then went to law school at what is now North Carolina Central University. He became involved in the civil rights struggle at a young age. He participated in the first freedom rides in 1947, the Journey of Reconciliation that was the model for the freedom rides of 1961. He was an early youth leader of the NAACP and the Congress of Racial Equality. 
He was a larger-than-life figure. He was outspoken, combative, and, in the terminology of the day, he was on the militant side of the civil rights movement. He really focused on the issue of economic equality, because from that would flow all of the rest, he believed. Once you had economic equality, then you were in a position to achieve political equality. He grew frustrated with the slow pace of change in the 1960s. He believed that more ambitious and radical measures were called for. He was always a believer in integration and never turned his back on it, but he came to believe that integration by itself was not enough, that simply ensuring that Black people could sit at a lunch counter didn't mean much if they couldn't buy a hamburger.
You've spoken with people alive today who were a part of Soul City. What are their memories of the place? Does the promise of Soul City still inspire them today? How do they regard it?
Yes, there are people alive today who were part of the development of Soul City, and I talked to most of them. Their feelings about Soul City are mixed. On the one hand, they're very proud of their role in Soul City and what they accomplished. They viewed themselves as pioneers who were trying to build a city that would expand opportunities for Black people and resuscitate an economically depressed area of the country. And although Soul City fell short of its goals, they feel good about the work they did and the positive impact they had on that area. They were instrumental in building a regional water and treatment system and providing vital social services, including affordable health care. 
On the other hand, there's a real sense of sadness and disappointment that McKissick's dream never came to fruition. They feel as though Soul City was the victim of unfair and often racist attacks and that the federal government never gave them a real chance to succeed.
How else does this story resonate today?
Even recently there's been efforts to create self-sustaining Black communities. In Georgia, there's a group of people trying to found Freedom Georgia. They've only bought 100 acres or so, but I think that demonstrates that there's still that desire to create spaces where Black is the default rather than white being the default. That's what Mckissick wanted to do. That's partially why he chose the name Soul City because it reflected the fact that Soul City would be an accomplishment of Black people. He compromised on lots of other aspects of his dream, but the one thing he didn't want to compromise on was the name, because he thought it was important that the name Soul City would reflect a place where Black people were a majority.
One thing I think the book does is it extends the story of the civil rights movement into the 1970s. The kind of classic understanding of the civil rights movement is limited to the 1960s, but that struggle continues even after King was assassinated. The struggle for racial equality continued, and Soul City was a part of that struggle. I think it's important that we not stop our exploration of that struggle, that we not stop in 1968, that we see what happened after 1968, how this struggle for economic equality was ultimately thwarted, how that was the one part of the civil rights movement that we've never been able to achieve.
If you look at economic measures today, they're hardly different from what they were in 1969. Black wealth is still about one-tenth of white wealth. The unemployment rate of African Americans is still double that of whites. McKissick's view was, you were never going to have political equality unless you first achieve economic equality, because in his words, money doesn't talk, it screams.
Another thing that's mindblowing is you had someone attempting to build an entire city from scratch, with nothing but the red clay of the South Carolina piedmont. Here you had an African American man try to build a city of 50,000 people on a former slave plantation in a part of the country where there were billboards that said "This Is Klan Country."
The idea of building a new city from scratch seems to us incredibly foreign, although at the time, it seemed perfectly reasonable.
The other thing that's surprising is how close he came to succeeding. He ended up getting the support of the federal government and the state of North Carolina. He ended up creating a lot of the necessary infrastructure. He was able to begin building the actual town. Although he never achieved what he hoped, he got a lot closer than people thought he would. 
You'd be amazed how fully forgotten this story is. I've spoken to many historians of the time period who have never heard of Soul City, or have only vaguely heard of it.
What's so strange about that is that it was a huge story at the time, it was covered extensively by both the local press and national press. It was on the Today Show, in the Washington Post and New York Times and all the major news weeklies, and once development stopped at Soul City, it was almost entirely forgotten. 
How could this really important chapter in the history of civil rights and the struggle for racial justice, how could that chapter be so completely erased?
---
Soul City: Race, Equality, and the Lost Dream of an American Utopia by Thomas Healy, a true story that centers around race, capitalism, and the struggle for equality in the 1970s, is the May pick for the Global Citizen Book Club.
How does the Global Citizen Book Club work?
Read: Each month, we will handpick a new book to read together, relating to one of our core issues. You can purchase each month's selection at your local bookstore — or, if you're feeling lucky, Global Citizens in the US can enter to win the book here!
Discuss: Each week, we will engage in facilitated discussions with your fellow Global Citizens around major themes, key learnings, and more in our "Global Citizen All-Access" Facebook Group. Join here!
Participate: The following month, we will host a virtual discussion with the author, where you will get the chance to engage and ask questions. You can get a ticket to the event by taking action with Global Citizen and using your points, so keep an eye out on Global Citizen Rewards!