Most neglected tropical diseases (NTDs) are preventable and can be contained or eliminated, but the issue is that communities that are most affected by them typically don't have access to clean water, medicines, and other health care interventions essential to eliminating these diseases.
Countries in the tropical regions of Africa, Latin America, and Asia, some of the world's poorest, bear the biggest burden of NTDs like rabies, leprosy, dengue, and trachoma.
NTDs affect about a billion people worldwide and 40% of that number are in Africa. These diseases are often referred to as "diseases of poverty", and they affect people's ability to get out of poverty, get an education, and participate in society. There is also a lot of stigma attached to visible NTDs like leprosy, which worsen outcomes for people living with these diseases.
Information about NTDs is also often hard to come by in communities, which also complicates efforts to eradicate them. Because poverty and NTDs are so closely linked in many of Africa's rural and poor communities, the further spread of these diseases is a big subject of concern.
In honour of World NTDs Day, on Jan. 30, Global Citizen spoke with Gladys Atto, an opthalmologist working in Uganda's rural communities, about her work supporting people with visual limitations caused by NTDs, fighting the stigma around these diseases, and taking action to eliminate them.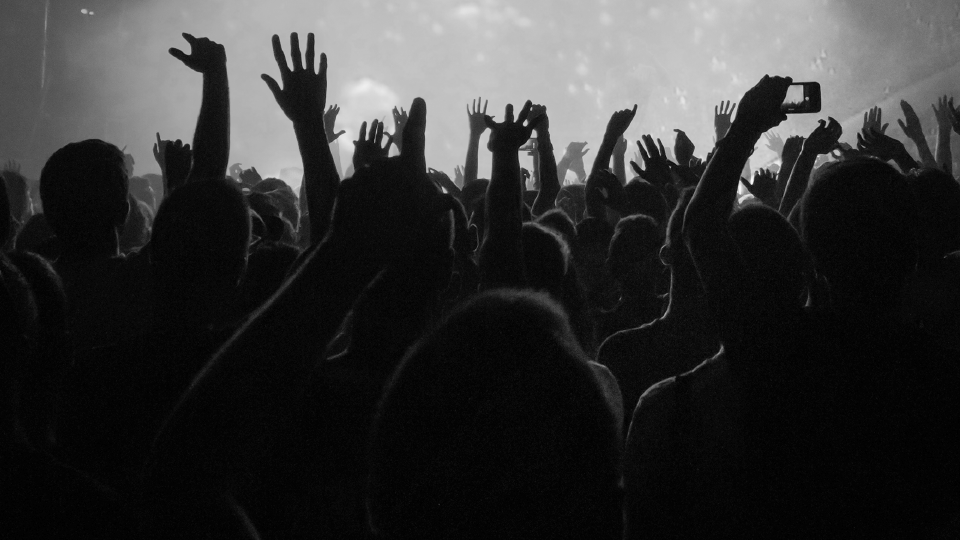 What inspires you in your work with rural Ugandan communities?
When I was doing my internship, I didn't find myself feeling passionate about seeing patients in general. I found myself moving towards eye care because it is a narrow field and many people are not into it. Even in my home area, we had just one eye doctor.
Every time I was seeing a patient or someone who had an eye injury, if it was a Friday, that patient would have to wait until Monday. That was frustrating, so the passion for eye care started then.
I am particularly interested in Moroto because it is the only regional referral hospital in the Karamoja subregion, which has a population of around 1.2 million people and is a very poor community.
A regional referral hospital serves nine districts. The hospital is about 150 kilometres away from each district, so that means that all those patients have to travel many kilometres to get there, and yet they don't have any other eye care worker who could do surgeries.
I saw that need when I was at school, I checked out areas of Uganda that did not have an ophthalmologist and Karamoja stood out.
Before my arrival here, they used to have visiting ophthalmologists coming from other places to do surgical procedures at once but they couldn't follow up on patients. What that means is that whatever happens to the patients post-surgery is left to the community. I knew this was going to be a place with completely no order in eye care.
I aim to set up this place, motivate other people to come, and form a continuity of services, after which I may leave. It will be so unfortunate if I leave and then there is no one else to take over when the community is already aware of their eye care problems and their needs.
You know, they cannot move away from here to go seek services from elsewhere. The nearest medical centre is around 270km which is very far away.
Are there any cultural myths and beliefs in communities that make it harder to do your work?
This is a rural community mainly made up of a nomadic population with very low literacy rates. Animal keeping is their way of life — moving from place to place, looking for water for their animals, and looking for pasture.
That in itself impacts eye care services because today they are here, you work on them, tomorrow they are in another district or they have crossed the border and moved to Kenya or Ethiopia.
The people also believe that traditional eye medicines are superior to modern medicine so before they seek eye care services, they use their local herbs or eye concoctions, which can lead to complications.
There is a widespread misconception that eye care surgery results in the removal of the eye but we rarely have eye removal procedures — it is something we try to avoid so much even if it is necessary.
Also, a lot of the men see wearing eye bandages as a sign of weakness even though we have to put a bandage on the eye after surgery until the next day. They hate eye bandages so much.
The attitude towards surgery, particularly trachoma, is different. For trachoma, the surgery is on the eyelids and I would say it is more stigmatising to them because they know who has been cut.
In addition to this, there are also gender-related elements. A woman cannot decide to come to the hospital until a man says she can go, for example. That means for eye conditions that aren't obvious, she has to wait at home until the condition is worse so there is less resistance when she seeks permission.
How are you changing the perspectives of people around these myths and beliefs?
I still think that there is a long way to go in trying to change these perceptions that patients have. At the hospital, we try as much as possible to carry out patient education on eye care and allow them to ask questions.
We also do radio talk shows and, surprisingly, you can still see the fear in some questions. One thing I'll say is very useful is the engagement of patients who have benefited from eye care services as community champions.
Sometimes when I have a surgical camp where there are many patients, I bring in patients who had surgical procedures previously and can now see to share their experiences with them. I find that when it is their own people talking to them, they tend to believe them.
What is trachoma and who is most vulnerable to it?
Women and children are most vulnerable to neglected tropical diseases. The reason is that women are mostly at home and in contact with the children who have the most active infections. You find that the infection is passed from mother to child and back.
Children with active infections may have pus (a thick yellow fluid produced during infections) discharge coming from their eyes. Flies perch on this and pass the infection from one eye to another. In addition, the elderly and the disabled who stay at home are also vulnerable. When we treat children, you are trying to cut off the chain of transmission of trachoma.
Surgeries are also conducted at the hospital and the community (as outreach activities) for those who have the late (or blinding) stage of trachoma. Blindness is caused by eyelashes turning inward and rubbing on the eye, causing cornea curving.
Until a decade ago, Moroto had a very high rate of trachoma infection. What's helped change that?
The decline is mainly due to interventions. Much of the work that's been done include surgeries, distribution of medication, and lots of sensitisation on eye hygiene and sanitation. I believe Sightsavers [an international charity working to prevent avoidable blindness and support people with disabilities] remains one of the biggest drivers of interventions eliminating trachoma in this community.
There have also been massive campaigns with other stakeholders who are also involved in clean water support to ensure that many communities have boreholes drilled. Now you find that the distance a household moves to get clean water is not as far as it used to be.
Has COVID-19 and handwashing campaigns changed anything in the region?
Looking at this community, I don't think the COVID-19 and handwashing campaigns had any influence because the coronavirus did not hit Karamoja as much as it hit other areas. Plus, there was the popular belief that the virus affected only rich people.
I strongly believe that whatever hygienic practices that had already been emphasised was what was maintained.
What part of your work do you enjoy the most?
Compared to many people who think working in a rural community is them doing the rural community a favour, I think otherwise. I think I am privileged to be here in a rural community, learning their ways and sharing the simplicity of their lives.
The part of my work that excites me the most is usually the day after surgery when we remove bandages from patients' eyes and someone who has not been seeing for a long time can now see.
It is the excitement that they have, for me. We take vision for granted but these patients show me every day that what we have is a precious thing. Their hope of seeing is rekindled by my presence here, so for me, it's a restoration of hope to those who do not have the same opportunity.
Tell us about a defining moment in your career.
It is not a positive experience. During my internship, I was seeing a young boy who had a fast deteriorating condition. I almost wanted to stop going to his bedside for ward rounds because I didn't know what to tell him or give him hope that he was going to get better. I went back and I began to think, "I don't think I want to do this kind of medicine anymore. If I have patients who need chronic care, I will refer them to someone else."
That night, I dreamt that this patient was knocking at my door, asking for help. I wasn't sure my mental health could take it and that was how I decided to opt for eye care.
In 2021, you started on an accessibility audit of 8 health facilities in the Karamoja subregion. What did you find?
The thought of that audit makes me cringe. It opened my eyes to something that I didn't know existed: accessibility. I couldn't have imagined that there were people who needed to access our services but couldn't because of the structure of our building.
I can tell you that all the facilities we audited did not meet the standards; they were way below standards.
Before now, we thought a ramp was good enough but if someone with a wheelchair came and tried to get in, they would roll back because the ramps were too steep.
This defies the purpose of the ramp, which is to ensure that a person in a wheelchair can access the facility without being aided by someone else. None of the facilities also had accessible toilets. It is a very sad thing to imagine that being disabled means being cut off from very important health care services. That was a learning experience for me.
What are some symptoms of eye infection caused by NTDs that can go unnoticed?
Most infections are easily noticeable because they come with pain, redness, and pus. What I worry about are the non-infectious and yet blinding eye conditions and there are many.
The most common one is cataract because it is painless, but glaucoma, which causes a person to slowly lose their vision, is quite common too. You start losing peripheral vision first and by the time they come to the hospital, they can only see in a tunnel (directly in front of them).
Why is it important to end NTDs to improve eye health for all?
I see a very thin line between losing hope and blindness. So in a rural community where the standard of living is already low, if someone loses their vision, the already lowered standard of living is even lower. Ending NTDs will help close such existing gaps.
How can Global Citizens take action in their daily lives against disease conditions affecting the eye?
I would emphasize the need for regular screening. People with diabetes should have yearly eye checks, people who are older should have periodic eye checks for glaucoma.
In addition to this, good hygiene should be maintained; with improved hygiene comes reduced transmission rates for infections like trachoma.
Responses have been edited for clarity.