Health
Giving every life an equal chance to thrive
A life saving vaccine to protect kids from Japanese encephalitis will save many.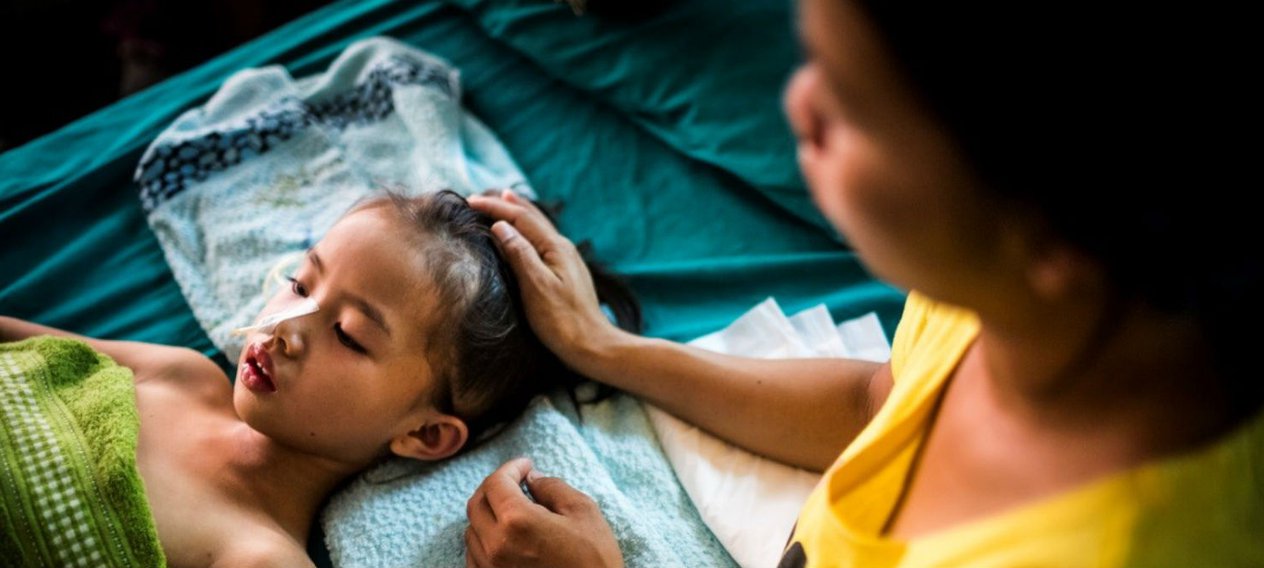 Guest contributor Monica Graham is a communications manager with PATH's Vaccine Access and Delivery Program.
This post is part of the #ProtectingKids blog series.Read the whole series here.
This month marks one year since I was in Laos taking part in a historic event. Through a unique partnership between PATH and Microsoft employees, Laos launched vaccination campaigns in two new provinces to protect thousands of its children from a deadly brain fever known as Japanese encephalitis (JE). While it was a celebration to see the vaccine reach so many children in villages who needed it most, for one young girl, the vaccines arrived too late.
Namfon was only six years old. And while many other kids her age were lining up to receive the lifesaving JE vaccine, she was lying in a hospital bed unable to move or speak. At least 70 percent of those who develop the disease will die or suffer from severe, long-term disabilities.
Her mother and father, Teo and Add, tend to Namfon around the clock, spending day and night at her bedside. While JE can have devastating effects on those who fall sick, even less recognized is the economic hardship it places on families. Many survivors will require a lifetime of care and because agricultural, rice-producing regions of Southeast Asia and Western Pacific are especially vulnerable to JE, it often affects poor, rural families. Many who don't have the financial means to provide proper care for their sick family members.
Photo: PATH/Aaron Joel Santos.
Teo and Add wash and massage Namfon's joints and limbs to help ensure her body stays healthy and to ease her discomfort. Namfon's mother describes her once healthy and playful daughter as weak and feeble, as if she was an infant just born.
Photo: PATH/Aaron Joel Santos.
Namfon's parents constantly feed her small amounts of food through a small spoon or syringe. Because she is unable to move, Teo carefully moves her mouth to help her safely swallow.  
Photo: PATH/Aaron Joel Santos.
Family members placed several bracelets around Namfon's wrists and ankles. They believe the bracelets will help keep her soul safe.  
Photo: PATH/Aaron Joel Santos.
Laos is now the first country to launch nationwide JE vaccination campaigns with Gavi funding and soon, the vaccine will be introduced into its routine immunization schedule. This means that all children born in Laos will be protected from the disease. And while this milestone came too late for Namfon, Laos' commitment to JE vaccination programs sets an example for other countries to help eliminate the disease for good, all through the power of one, lifesaving vaccine.