The feeling of living between two worlds is something Anuscheh Amir-Khalili knows all too well. When she remembers her childhood, she thinks of her grandmothers' gardens, their branches heavy with pistachios, oranges, and apples. One grandmother lived in Germany, who Anuscheh and her siblings visited often, the other in Iran. 
As a child, Anuscheh grew up right on the Persian Gulf, where her parents had made a life for themselves. Born in 1977, her early childhood was filled with family gatherings and celebrations. 
In the late 1970s and early '80s, however, came the Iranian Revolution — a series of nationwide protests and strikes that ultimately brought about a new form of authoritarianism in Iran — followed by the invasion of Iran by Iraq in 1980. Anuscheh's parents had always been politically active, as even before the Revolution there was significant financial inequality in the country. 
Amid violence and political persecution, Anuscheh's family decided to go to Germany, her mother's home country. When Anuscheh was just eight years old, her family fled with two suitcases and for several years she, her mother, and her siblings shared a room. 
Fast-forward to 2010, and Anuscheh's personal experiences moved her to travel to the Greek island of Lesvos for several months to help out at a shelter for underage refugees. Because the need was so great, she then started several projects between Lesvos and Berlin, with the goal of giving unaccompanied underage refugees a chance at a better future once they arrived in Germany. Together with other committed people, she took on guardianships and saw many parallels to her own life. 
"I took over guardianship for four years for a boy from Afghanistan who had come to Germany as a half-orphan until his mother was also murdered by the Taliban," Anuscheh tells Global Citizen. "Despite not having lost my parents, I was able to empathize with his situation very well."
This laid the foundation for Flamingo e.V., a network for refugee women and children that was co-founded by Anuscheh in 2015. Since then, the network has been working to build an infrastructure for committed activists to support refugee women and children. 
Through Flamingo e.V., women who have experienced war and violence can find a protected space, tell their stories and share experiences, and get support at the same time. Especially for those who flee alone or with their children, the journey alone is incredibly dangerous. A shocking 99% of the women supported by Flamingo e.V. have experienced sexual violence during their flight, also facing being blackmailed by traffickers.
Sometimes, according to Anuscheh, refugees might be let out at a gas station and think they're in Sweden or England, for example, where relatives would have been waiting for them. Instead, however, they've arrived in a completely different country, where they then have to apply for asylum.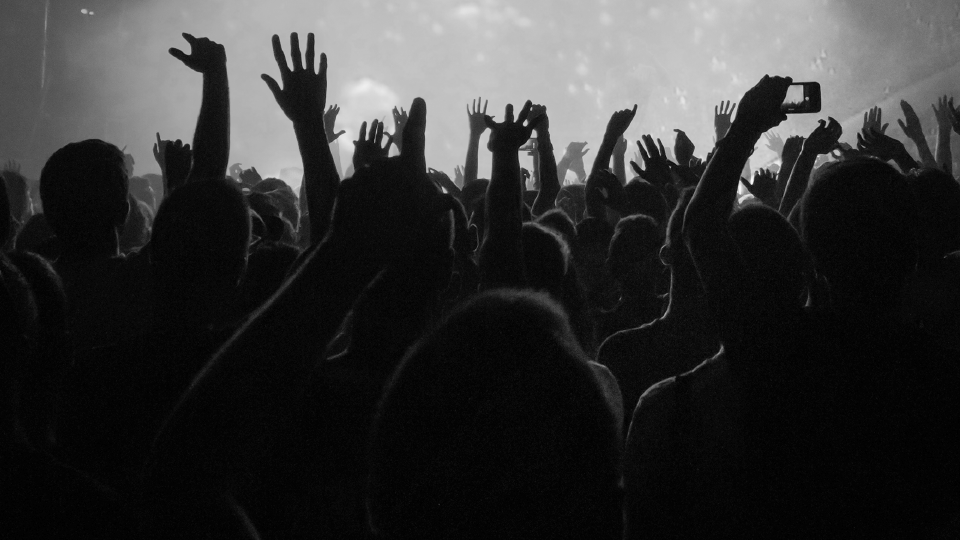 The Flamingo e.V. network's programs to support women's empowerment include self-defense courses, medical information, courses in female anatomy, and more.
Image: Konrad Weinz for Global Citizen
They are then taken to large communal shelters, in a place where they know neither the language nor the culture, and are left to fend for themselves. In most cases, this situation lasts for several years. Children often grow up in the shelters and many women, traumatized by the flight and crises in their home country, have no access to any form of therapy or psychological care, which in turn has a significant impact on the health of the children. 
Flamingo e.V. offers women a place for dialogue and sharing, and is constantly developing new projects that transcend the boundaries of religion and country of origin. This is also how Band of Sisters came into being — part of Flamingo e.V., Band of Sisters is a social start-up founded by Anuscheh that aims to empower refugee women. 
The heart of the project is the northern Syrian women's village of Jinwar, built by local women themselves. In the center there is a garden, in which they can grow food to provide for themselves, and all around there are services and programs to support women's empowerment: educational opportunities, medical information, counseling, self-defense courses, courses in female anatomy, herbalism; there is a health center, and much more. Inspired by this idea, another medicinal herb garden was created in Neukölln, one of Berlin's 12 boroughs.
"In the medicinal herb garden, time stands still. No one is judged, prejudices are broken down, and the focus is on healing from what has happened," Anuscheh explains. "The women have a place to go and this is a first step, because often they stay in their shelters because they don't know where they are welcome. They come back and learn about the many services available." 
All of this was built together through the community — and that is Anuscheh's greatest treasure. 
Healing and Taking Action
Another difficulty for refugee women is freeing themselves of financial dependencies and being able to live self-determined lives. Too often women, and particularly women who are refugees or otherwise marginalized, are disproportionately burdened with unpaid care work and financial exploitation. In the garden, however, they can just be and interact with others. 
"If they want they can help in the garden, make soaps, medicinal herbal teas, and balms themselves; share the knowledge they have brought themselves from working with nature and gardening. In addition, Band of Sisters' business is discussed here to generate income in the future," Anuscheh explains.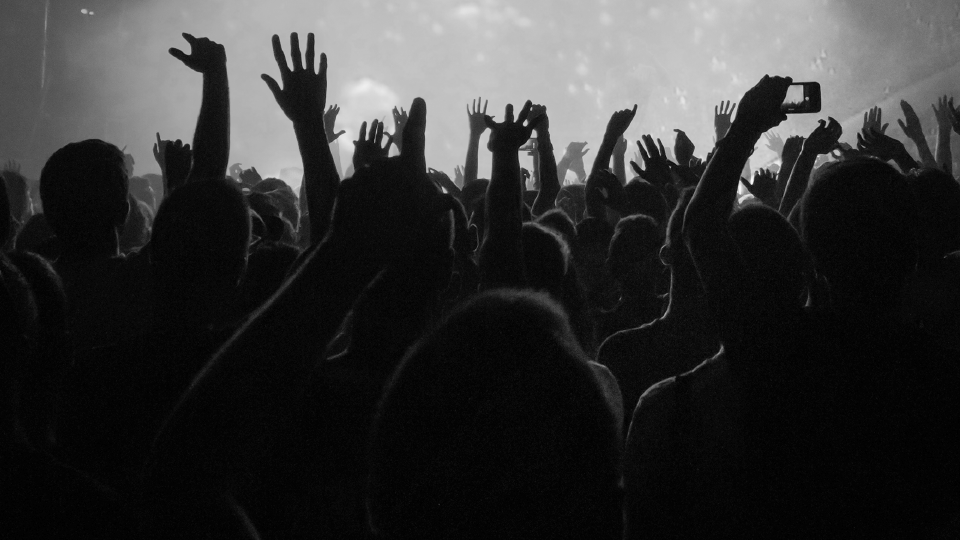 In the medicinal herb garden, prejudices are broken down and the women are able to focus on healing.
Image: Konrad Weinz for Global Citizen
In addition to medicinal herbalism, empowerment workshops are held and a self-organized women's rights counseling team with language mediation and child care runs successfully in parallel. In this way, the women are supported in their empowerment. Because that is Flamingo's mission: instead of perceiving the women they work with as victims, the association is supporting them in finding healing, and growing into a more active, self-determined role.
Anuscheh knows the impact wars can have on a person's health. Both of her grandmothers have witnessed wars and found healing through interaction with nature. Inspired by this, she wants to share her experiences and knowledge with others. 
She says: "The inspiration from those two women [my grandmothers], that's what made me say I want to use that strength and pass it on to others."
In recognition of her years of work with Flamingo e.V. supporting and empowering refugee women, Anuscheh has been named this year's Global Citizen Prize: Citizen Award Germany winner.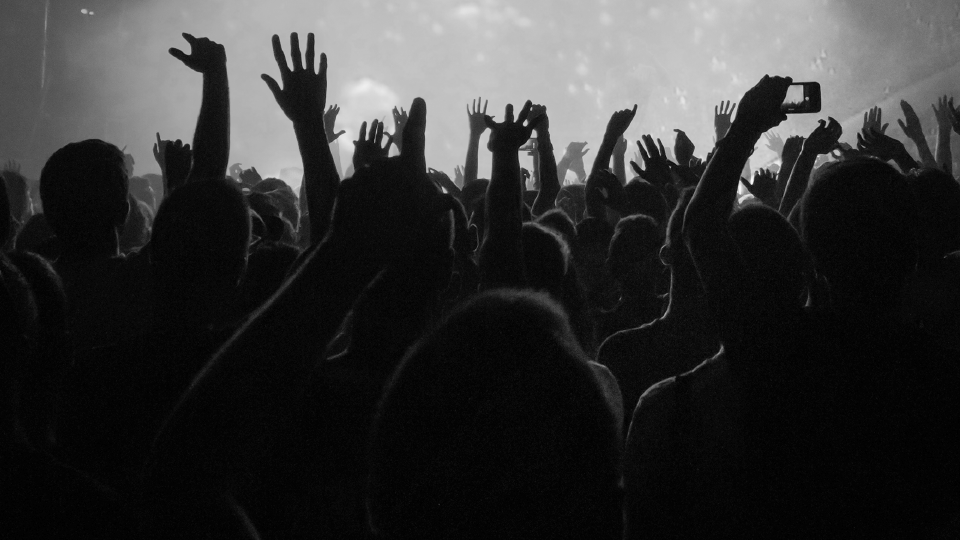 Financial empowerment is also a key part of Flamingo's work, with refugee women being disproportionately burdened with unpaid care work and financial dependencies.
Image: Konrad Weinz for Global Citizen
Through the award, which includes a donation to Flamingo e.V., Anuscheh hopes that women's projects like Band of Sisters will become even better known and more visible. 
"Change is already taking place in small ways, in how people treat each other," she says. "The more people become aware of the opportunities they have to change the world, even in small ways, the bigger it ends up being for everyone." 
On May 22, all eight Global Citizen Prize winners — including Anuscheh and her fellow Citizen Award winners from around the world, as well as this year's Global Citizen Prize: Cisco Youth Leadership Award winner, Nidhi Pant — will be celebrated at an awards ceremony and intimate gala dinner event taking place at New York City's Gotham Hall. 
The event will recognize the winners' extraordinary work, with an exclusive stream of the Global Citizen Prize event airing on YouTube on June 2, at 12 p.m. ET.
You can join Anuscheh in helping to empower women and girls and demand equity by taking action here.