For years it's been reported that future generations will suffer the consequences of their predecessor's mistakes, but now we have a clearer picture of what that actually means. A recent study shows that global warming has likely exacerbated economic inequality and that people in the world's poorest countries could be up to 30% more financially prosperous if not for the effects of climate change between 1961 and 2000. This means the world can't end extreme poverty without addressing the climate crisis. 
But the fate of the planet and its people is not sealed. Individuals, corporations, communities, and world leaders can still take action to counter the effects of climate change and help fight inequality. Here are four ways you can have a positive impact on the environment and help mitigate climate change today. 
---
1. Reduce your personal consumption.
The food we eat, the things we buy, the way we power our homes, and how we choose to travel all contribute to climate change in some way. The production of our everyday items not only requires energy and resources that take a toll on the environment, but also emit greenhouse gases into the atmosphere, which contribute to rising global temperatures.
But by lowering your intake of animal products, becoming a more conscious consumer, switching to renewable energy, and choosing more eco-friendly modes of transportation — like biking to work — we can help reduce our carbon footprints and advance the Sustainable Development Goals.  "Just as problems are interrelated, the solutions to poverty, inequality, climate change, and other global challenges are also interlinked," said Liu Zhenmin, the United Nations' under-secretary-general for economic and social affairs.
---
2. Prevent waste from entering the oceans.
The ocean is a resource for billions of people living on the planet, yet 8 million tons of plastic are estimated to enter the ocean each year due to pollution and poor waste management. This is equivalent to one garbage truck full of waste emptying itself into the ocean every 60 seconds. That's largely because only 9% of plastic is actually recycled, and much of the plastic that isn't makes its way into bodies of water where it threatens marine life and pollutes key sources of water. By 2050, it is estimated that, by weight, there will be more plastic than fish in the sea.
We can all play our part in keeping plastic out of the ocean, protecting marine life and the environment, and fighting climate change by reducing our plastic use. If you are able, skip the straw — or bring your own reusable straw. Decline single-use plastic bags in favor of your own reusable bag. And bring your own reusable cups to coffee shops — some even offer discounts for doing so. 
---
3. Demand action and get involved. 
Regardless of where you live, the impacts of climate change are likely to be felt nearby. Increasingly unpredictable weather patterns, more frequent natural disasters, and extreme temperatures are becoming the norm in many places. 
At least 749 municipalities around the world have already declared climate emergencies, but urgent action is still needed — and you can help call on community leaders to act on this issue now. Show up at community hearings, political protests, educational talks, and volunteer days and make your voice heard. Such opportunities and events are often posted in local newspapers and shared by community activists on social media.
---
4. Hold your local leaders accountable.
Individual action is key to fighting climate change, but it's not enough. By holding local leaders accountable for the changes we want to see, we can ensure action at a higher level. City mayors, for example, are directly accountable to their constituents because they are more likely to interact with them face-to-face than, say, someone on Capitol Hill. In 2015, all 193 member states of the UN adopted Agenda 2030 in an effort to secure economic growth, social inclusion, and environmental protection for all. With 10 years left to achieve this proposal on schedule, single cities have become more crucial than ever in the fight against climate change. 
---
Learn more about the climate emergency by tuning into NBC News, MSNBC and Telemundo for "Climate in Crisis" – special programming happening this week. As part of the series, MSNBC's Chris Hayes and Ali Velshi moderate "Climate Forum 2020," a two-day event where 2020 presidential candidates will talk with young voters about their plans to address the emergency. It will be live-streamed in part on NBC News Now and Telemundo and featured on MSNBC programming, Thursday, Sept. 19, and Friday, Sept. 20. Hayes also hosts a special live hour of MSNBC's "All In with Chris Hayes" exclusively devoted to climate.
Watch the Global Citizen Festival live on MSNBC Saturday, Sept. 28, beginning at 4:00pm ET with MSNBC's Joy Reid, Ari Melber, Jacob Soboroff and Savannah Sellers.
---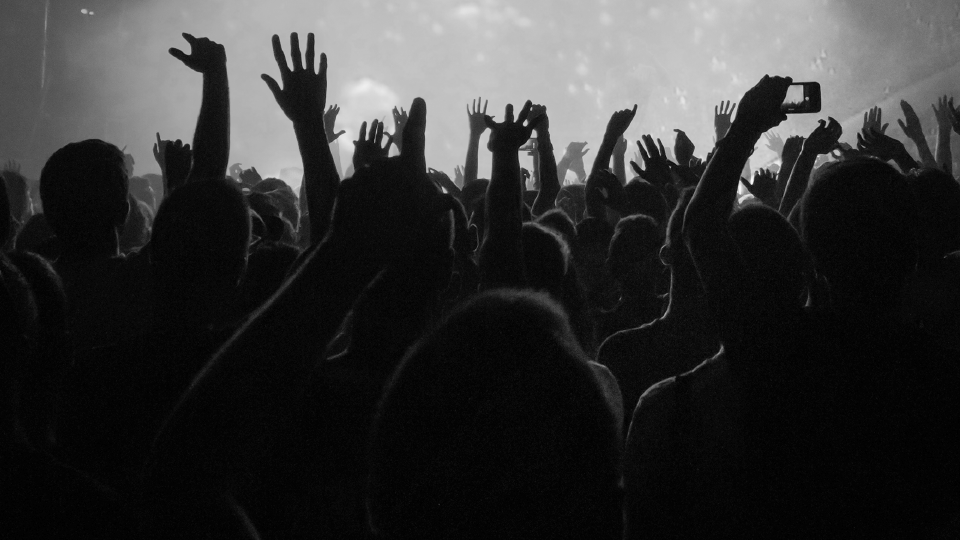 The 2019 Global Citizen Festival in New York will be presented by Citi and Cisco and in association with our Production Partner, Live Nation. MSNBC, Comcast NBCUniversal, and iHeart will serve as Presenting Media Partners and will air a live simulcast of the Festival on MSNBC and on iHeart Radio Stations.
The Festival will also be livestreamed on YouTube and Twitter, presented by Johnson & Johnson. Proud partners of the 2019 Global Citizen Festival include Global Citizen's global health partner and major partner Johnson & Johnson, and major partners P&G, Verizon, and NYC Parks.