---
Why Global Citizens Should Care
The United Nations' Global Goal 3 aims to ensure everyone, everywhere, has access to good health and well-being. To achieve this goal and the mission to end extreme poverty, it's essential that we take action to end the COVID-19 pandemic and relieve its impacts, particularly for the most vulnerable. Join Global Citizen in taking action here to help end the pandemic and more.
---
When Dr. Phionah Atuhebwe found out she had contracted COVID-19, the vaccinologist and immunization expert was stunned. 
Atuhebwe, who says she is young and healthy, and considers herself an exercise fanatic, experienced symptoms so severe that she needed to be hospitalized. 
However, Brazzaville, the capital of the Republic of Congo, where she lives, did not have any intensive care unit facilities and Atuhebwe's health condition was quickly deteriorating. 
Through a medical evacuation, Atuhebwe was airlifted to Europe where she spent a month being treated for COVID-19. She has since returned to Brazzaville, but continues to live with some long-term impacts of the virus, such as hypotension. 
"I can't just stand up from bed or a seated position. I have to take my time and stand up but it's something I've learned to live with," Atuhebwe told Global Citizen. She also said her confinement for an extended period of time led to severe depression. 
Because of her personal experience contracting COVID-19, Atuhebwe, who is the World Health Organization Vaccine Introduction Officer for the African Region, has a unique perspective when she sees coronavirus data.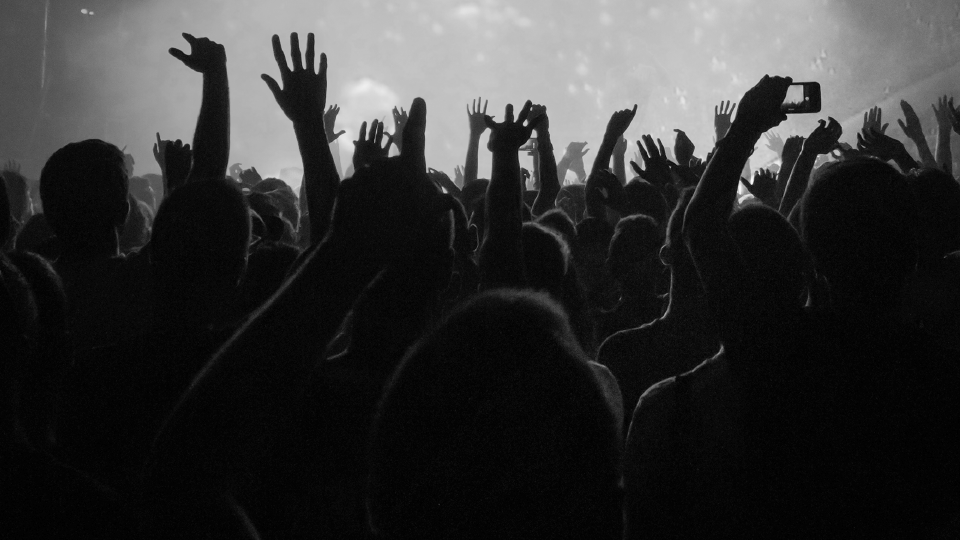 Dr. Atuhebwe prepares for an online meeting on the COVID-19 vaccine at the World Health Organization's offices in Brazzaville, Republic of the Congo in May 2021. While Dr. Atuhebwe mostly works from home, she occasionally goes to The WHO regional offices.
Image: Victoire Douniama for Global Citizen
"I know what it means when someone contracts COVID," she said. "When I'm told someone has tested positive, my thoughts are so different from when they just used to be cases because in my mind, I tell myself: Oh my God, this person has to go through all this solitude and may end up with mental health issues."
Atuhebwe has been working in the Congo for nearly four years, and moved from Uganda, where her husband and two children live. 
Currently, she leads the vaccines pillar of the COVID-19 response on the African continent, working around the clock to ensure that countries across the continent can equitably access vaccines and safely administer them. 
Atuhebwe, who begins her work day around 6 a.m. and doesn't wrap up until 10 p.m., checks in daily with team leads who are in charge of the financing, vaccine acquisition, project management, and more. She also closely monitors the live dashboard of vaccines to determine if vaccine statistics are on track, responds to media and misinformation, and reports to donor countries and organizations. 
"There's a lot that happens behind the scenes before countries even get that shot into somebody's arm," Atuhebwe said. 
She often finds herself dealing with "crisis after crisis" as she gets calls from around the continent about issues regarding COVID-19 vaccines. 
Atuhebwe outlines some of the concerns that she hears: "India has said they can't give us vaccines. What do we do? The vaccine is expiring in this country. What do we do?" 
Atuhebwe said the WHO is rolling out the vaccines in an equitable manner, wanting to give every member country in Africa that had requested vaccines enough doses to vaccinate at least 30% of their population by the end of 2021. 
The majority of vaccines distributed in Africa have been procured through COVAX, a worldwide initiative aimed at ensuring equitable access to COVID-19 vaccines for low- and middle-income countries.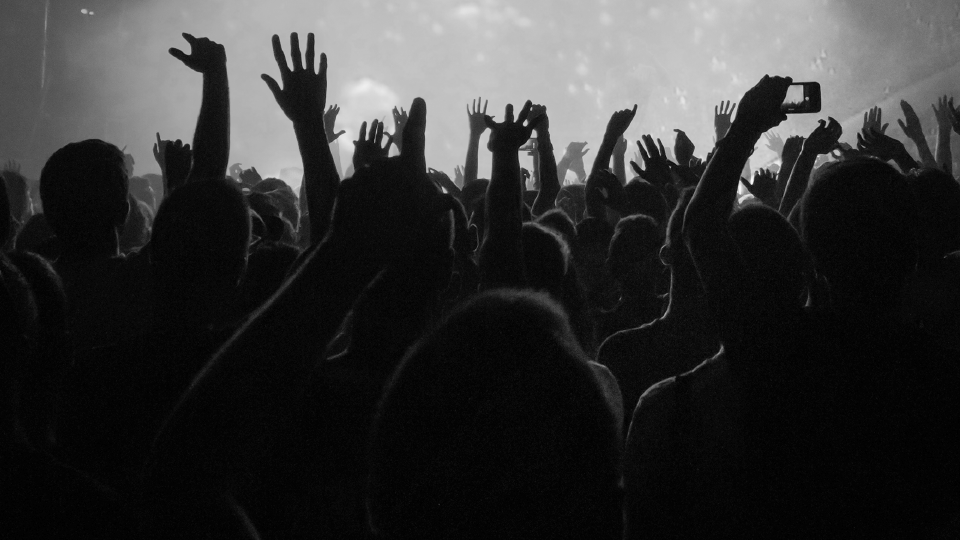 COVID-19 Vaccinations in Brazzaville
Miambanzila Joseph, who works for the fire brigade at the World Health Organization in Brazzaville, fills out his vaccination form before receiving the first dose of his COVID-19 vaccine in May 2021.
Victoire Douniama for Global Citizen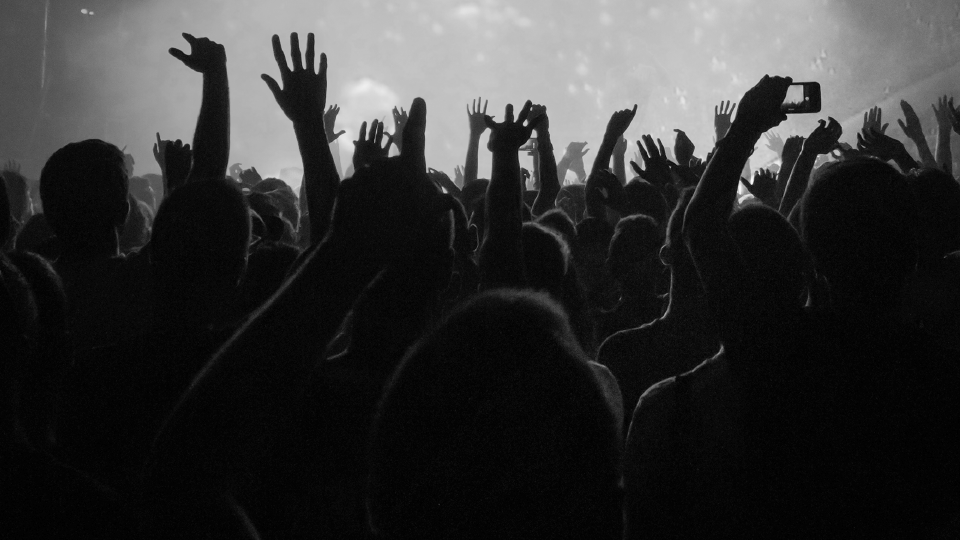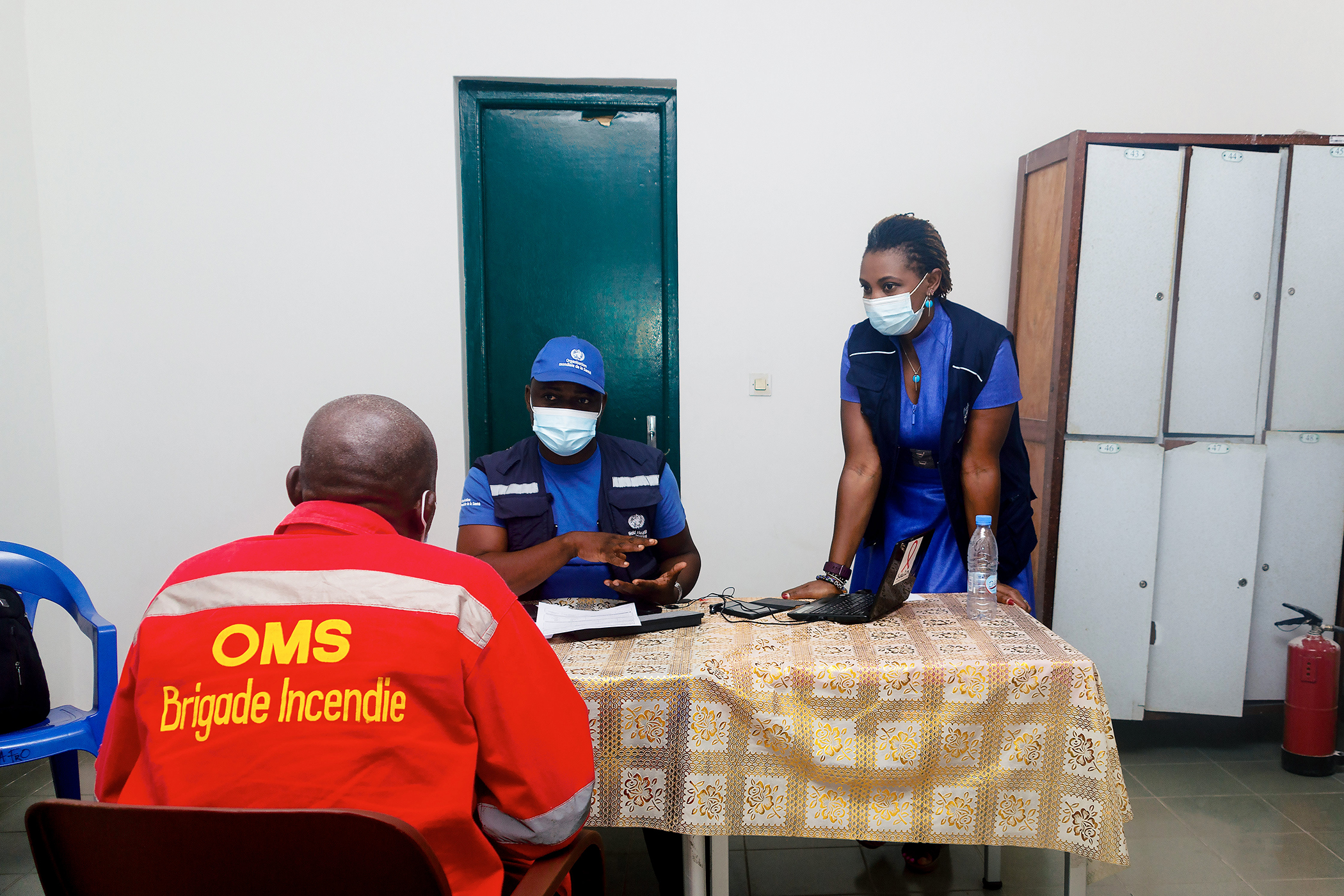 COVID-19 Vaccinations in Brazzaville
Before Miambanzila Joseph receives the first dose of the COVID-19 vaccine, Mouyele Ulricht and Dr. Phionah Atuhebwe offer counseling in Brazzaville, Republic of the Congo in May 2021.
Victoire Douniama for Global Citizen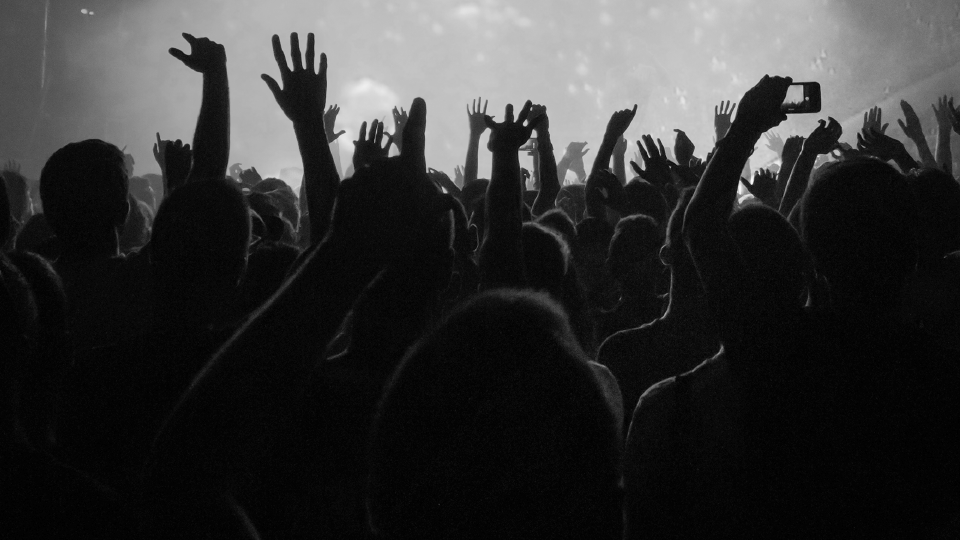 COVID-19 Vaccinations in Brazzaville
After filling out his forms and going through various canceling and vital checks, Miambanzila Joseph is well informed and ready to receive the first dose of his COVID-19 vaccination in Brazzaville in May 2021.
Victoire Douniama for Global Citizen
"We struggled a lot to get the vaccine, and then once the vaccines came in, it was a huge milestone but the next step had not been planned for. There were so many sources of misinformation," Atuhebwe said. 
Among them was some countries' stance to decline vaccines. In Africa, Burundi and Eritrea have not expressed interest in joining COVAX and are not presently vaccinating their population. Additionally, Chad and Zimbabwe have rejected AstraZeneca doses due to reports of an extremely rare but serious condition involving blood clots and unusual bleeding. While Tanzania previously refused to join COVAX, the government announced in June that they joined the program and plan to administer COVID-19 vaccines. 
So far, COVAX has sent enough doses for 45 African countries to vaccinate at least 3% of their populations. By the end of 2021, the WHO aims to have 30% of people in Africa vaccinated against COVID-19. 
However, Atuhebwe said this target was highly dependent on doses coming to Africa from India, which is currently precarious given the extent of the current COVID-19 wave in the country. 
India has banned vaccine exports to help tackle the crisis at home, meaning that exports from the world's largest vaccine manufacturer, The Serum Institute of India, have halted. This is having significant knock-on effects for the vaccine supply to Africa. 
Atuhebwe, who is passionate about vaccine equity, said the inequity of vaccine distribution worldwide is alarming. 
"Right now, [high-income countries] are vaccinating 60 times more than Africa, so we are still at risk of new variants," she said. "At this rate, Africa is not going to reach where the higher income countries have reached unless we get donations from those that care."
Statistics aside, Atuhebwe explained what this means. 
"In reality it means that a very young, healthy American secretary can receive two doses of the vaccine and can go to a bar and a party, as opposed to a health worker in Africa, who is actually treating COVID-19 patients in a COVID-19 treatment center," she said. "This health worker is not only exposed but there are limited resources with oxygen and everything else. Their chances are greater to be hospitalized and die because of a lack of access to vaccines."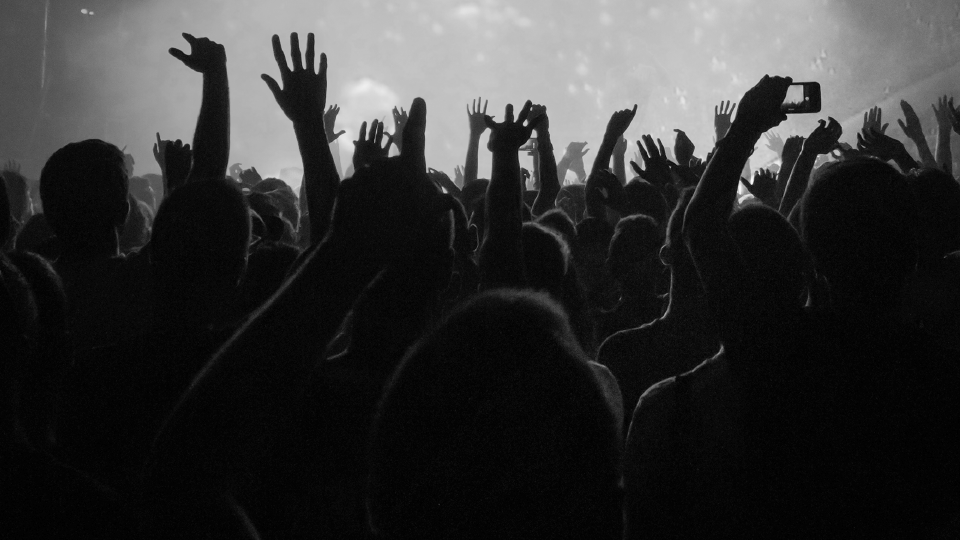 Dr. Phionah Atuhebwe poses with her colleagues at a vaccination center for UN employees in Brazzaville, Republic of the Congo in May 2021.
Image: Victoire Douniama for Global Citizen
Atuhebwe also pointed out that the data on vaccination rates in Africa can be misleading, as North African countries — Morocco, Egypt, Libya — are responsible for nearly half of all doses given on the continent. 
In addition, countries such as Seychelles, Eswatini, Botswana, and Mauritius, which have high vaccination rates, are boosting the continent's COVID-19 vaccination statistics. Seychelles, where over 60% of the population is fully vaccinated, acquired donated vaccinations from the United Arab Emirates. 
Despite the challenges of working to secure vaccines and manage distribution plans across the continent, and the frustrations of vaccine inequity, Atuhebwe says ultimately, making an impact keeps her going. 
"You wake up and think: Ok, today let's get some doses for Burkina Faso. Today, we will have a meeting with Tanzanian officials and we will try to help them understand [the coronavirus]," she said. 
"At the end of the day you know you're doing something for the world, people who don't know you, people you don't know," she added. "Lots of sacrifices have to be made but I'd do it anyday, anytime."
---
Following the A-Team is a content series that profiles the women working on the ground to combat COVID-19 via the ACT-Accelerator.
Launched in April 2020 by seven global partners, the ACT-Accelerator is a unique coalition aimed at accelerating global efforts against the COVID-19 pandemic. Its members are working together to develop tests, treatments, and vaccines as quickly as possible, while also strengthening the world's most fragile health systems. 
The organization desperately needs financial support from governments around the world. You can join us in calling on world leaders to fund the ACT-Accelerator by taking action here.
Disclosure: This series was made possible with funding from the Bill and Melinda Gates Foundation. Each piece was produced with full editorial independence.