Why Global Citizens Should Care
The United Nations' Global Goal 3 aims to ensure everyone, everywhere, has access to good health and well-being. COVID-19, which has led to the deaths of over 3 million people globally, can be prevented by vaccines. Ensuring that researchers are equipped to roll out vaccines quickly and safely is a top priority during the pandemic, as well as ensuring vaccine access for the world's most vulnerable. Join Global Citizen in taking action on this issue and more
here
.
---
When a COVID-19 vaccine developed by Pfizer and biotechnology company BioNTech was approved for emergency use by the US Food and Drug Administration in December 2020, its rapid development and approval was unlike anything else before it. 
Previously, the fastest any vaccine had been developed and approved was four years. However, due to existing research on other coronaviruses and the ability to build on existing mRNA technology, researchers were able to develop and test multiple COVID-19 vaccines at record speed. 
With funding from governments, pharmaceutical companies, philanthropic organizations, and civil society groups, researchers globally have been equipped with tools to help accelerate their efforts in tackling COVID-19. 
The Coalition for Epidemic Preparedness Innovations (CEPI), which brings together these groups, has been at the forefront of supporting rapid COVID-19 vaccine development since early 2020. The coalition's mission is to accelerate the development of vaccines against emerging infectious diseases and enable equitable vaccine access during outbreaks. CEPI is a founding member of the Access to COVID-19 Tools (ACT) Accelerator, which works to identify innovative COVID-19 vaccines, treatments, and therapeutics while strengthening the world's health systems to ensure no one is left behind.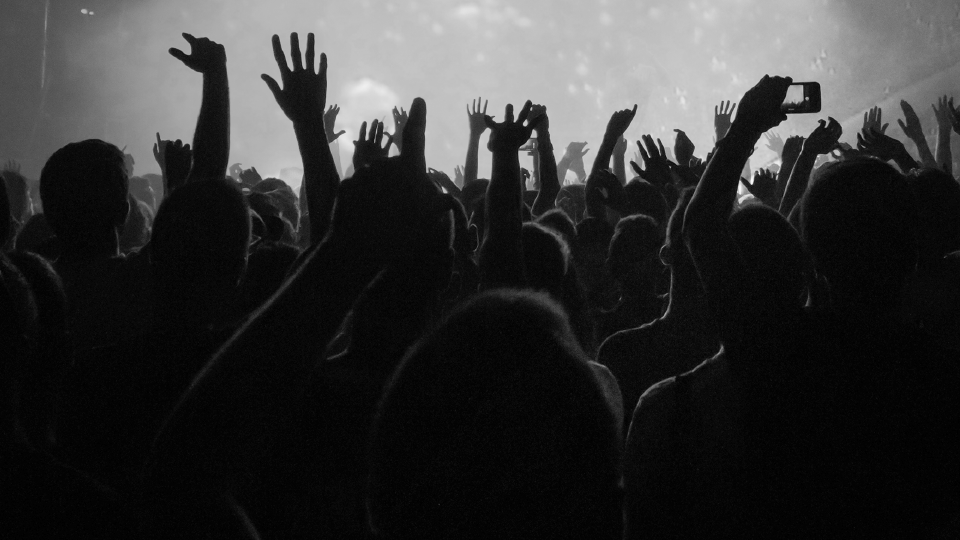 Dr. Melanie Saville, the director of vaccine research and development at The Coalition for Epidemic Preparedness Innovations (CEPI), poses for a portrait in London on April 28, 2021.
Image: Alice Zoo for Global Citizen
Dr. Melanie Saville, the director of vaccine research and development at CEPI, has played a critical role in the pandemic response. 
Global Citizen caught up with Saville to discuss the various stages of COVID-19 vaccine development, how researchers are responding to new coronavirus variants, and how we can ensure vaccine equity for the most vulnerable in lower- and middle-income countries. 
Global Citizen: Tell us about the work you do at CEPI and what the last year has been like for your team. 
Dr. Melanie Saville: As the director of vaccine research and development, my team is in charge [of] bringing in the vaccine candidates for COVID-19 and managing and supporting our partners to develop vaccines for COVID-19, and enabling science as well [as] supporting immunology projects, pre-clinical projects, [and] epidemiology projects related to COVID-19. 
In January last year, when COVID-19 hit, we immediately [began] pivoting to responding to the pandemic. 
What did this rapid response look like at the time?
Literally what happened was, straight after the end-of-year holidays, I came back to work, and within two minutes, my boss arrived and said, "Melanie, we have a problem."
That same day we had a meeting with the WHO [World Health Organization] and other key [groups] about this mysterious virus in China. At the time we weren't even sure what it was, but it was an obvious outbreak that the international community needed to rally around. As soon we knew it was a beta coronavirus, we literally acted on the first day not knowing it was going to be a pandemic. 
The longer you wait, the more impact an outbreak will have. We built on the work we did before. We went to our existing partners and said, please start working on this now. We will fund you to start working on this now. Build a virus candidate, do the pre-clinical testing you need to do, get it into the clinic, [and] we will support you. 
We started looking at the speed and scale of vaccines and manufacturing. It was becoming obvious this [virus] would not be contained and we needed large quantities of vaccines. We were looking at what could manufacture hundreds of millions of doses of vaccines. And at the center of what CEPI does is access. When we develop a contract with a developer, there is an obligation to supply doses to lower- and middle-income countries. 
How do you screen vaccine candidates when you're looking at proposals and deciding who gets funding?
The very first investments we made were with existing candidates we already had contracts with. That's how we were able to move very fast with the first vaccine candidates. Then, the way we fund projects is through calls for proposals — so we've actually received way over 100 applications for vaccine development projects, so we have internal and external reviews of the application against criteria. 
Our three main criteria for investments are the speed of development — obviously ensuring that with speed we don't compromise safety— and the scale of manufacturing and agreeing to equitable access principles of CEPI. 
We fund those who we think have the highest likelihood of success but we also don't put all our eggs in one basket, so not having all mRNA candidates, not all having viral vectors, not all having protein. At the time, we didn't know what would be successful, so we wanted a diverse portfolio. 
What have you observed over time as you've funded vaccine research?
We gave some early funding to Moderna, which was one of the first vaccines to show efficacy. We have funded AstraZeneca, which has had a huge rollout of vaccines, and Novavax, which we're hoping will get through the regulatory process. 
Over time, we have an added complexity and that is [the coronavirus] variant, so we need to look at variants and determine, will we need a vaccine for variants? We're also working with developers to see what it would take to develop a new vaccine against the new variants that are appearing. 
Tell us about the rapid development of COVID-19 vaccines, how this has been balanced with safety, and what precedent this sets for future vaccine development.

The sequence for the coronavirus was published in January, and the first [successful vaccine candidate] brought the efficacy results within 300 days. Usually, that would probably take a decade to get there, so it's been quite incredible. Now, the technology has proven we can go faster so we need to continue building on that.
We want to get within 100 days for the next pandemic. So we're working in various areas with the technology to see how we can go even faster, and obviously not compromise on safety in the future.
Safety is critically important. In terms of moving fast, the one thing that was done that really helped very fast was actually starting the manufacturing at risk — scaling up the manufacturing and getting to large scale before you even had clinical data. 
You wouldn't normally do that because it's a large investment. CEPI was taking a big financial risk because we didn't know it would work, but we ensured that the relevant trials were being done.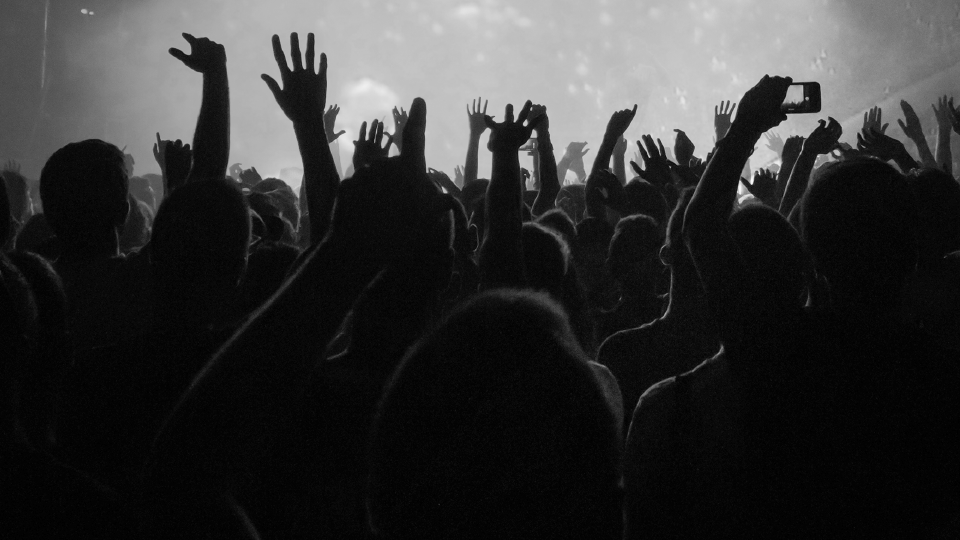 Dr. Melanie Saville poses for a portrait on April 28, 2021. Coalition for Epidemic Preparedness Innovations (CEPI) has been at the forefront of supporting rapid COVID-19 vaccine development since early 2020.
Image: Alice Zoo for Global Citizen
What would you say to those who are concerned about the quick development of the COVID-19 vaccines?
We ensured there were independent data monitoring committees that could review the data on an ongoing basis. Although the trials moved quickly, large numbers of people were in those trials, and they were done under the proper, controlled conditions and the normal safety data that is captured was captured [in COVID-19 vaccine trials] — probably not as long as usual. 
That means, in reality, the safety follow-up needs to continue after the vaccine is authorized for emergency use, and it's absolutely critical that we continue to capture the data throughout the life of the vaccine. Obviously, in some circumstances, trials had to be pulled because of safety, and that's normally what happens in clinical trials. Ultimately, what you're looking at is what is the benefit of the vaccine against the potential risk of the vaccine, and you have to balance those two together.
---
Following the A-Team is a content series that profiles the women working on the ground to combat COVID-19 via the ACT-Accelerator.
Launched in April 2020 by seven global partners, the ACT-Accelerator is a unique coalition aimed at accelerating global efforts against the COVID-19 pandemic. Its members are working together to develop tests, treatments, and vaccines as quickly as possible, while also strengthening the world's most fragile health systems. 
The organization desperately needs financial support from governments around the world. You can join us in calling on world leaders to fund the ACT-Accelerator by taking action here.
Disclosure: This series was made possible with funding from the Bill and Melinda Gates Foundation. Each piece was produced with full editorial independence.