Why Global Citizens Should Care
For the past three years, global hunger has increased, imperiling the fight against poverty and its many causes and consequences. To achieve the United Nations' goal of eradicating hunger by 2030, countries have to fight climate change, reduce conflicts, and mitigate inequality. You can join us in taking action on related issues here. 
---
After decades of progress, the world is faltering in the fight against hunger, according to the United Nations' 2019 State of Food Security and Nutrition in the World report. 
The report, published Monday, found that there were 821.6 million people in 2018 who received so little food that it posed a constant threat to their health, a slight increase from the year before. An additional 1.3 billion people faced periods of moderate or severe food insecurity. 
These are alarming, stubborn figures. In 1990, there were 1 billion hungry people, a statistic that had steadily declined until a few years ago, when a series of global phenomena began to impede progress.
Entrenched conflict, climate change, and a changing global economy have become wedges blocking the way of the humanitarian community as it seeks to eliminate hunger by 2030, according to the UN.
And these are interlocking problems. More people are moving to urban areas for work opportunities as countries grapple with economic downturns, leaving rural areas with fewer farmers to produce food. At the same time, droughts and extreme storms intensified by climate change are diminishing global agricultural output, sometimes in ways that stoke violence. Long-standing and escalating conflicts, meanwhile, make it untenable to even grow crops in sensitive regions.
As a result, hunger has skyrocketed in parts of the world, while remaining at a standstill in others. Without massive coordinated efforts to deliver food aid, promote peace, mitigate climate change, and stabilize economies, the number of hungry people in the world could continue to rise in the years ahead. 
"We must recognize the importance of safeguarding food security and nutrition in times of economic difficulty," the report's authors said in a foreword. "We must invest wisely during periods of economic booms to reduce economic vulnerability and build capacity to withstand and quickly recover when economic turmoil erupts."
Read More: Hunger Kills More Children in Africa Than Anything Else: Study
"We must foster pro-poor and inclusive structural transformation focusing on people and placing communities at the center to reduce economic vulnerabilities and set ourselves on track to ending hunger, food insecurity, and all forms of malnutrition while 'leaving no one behind,'" the report's authors said. 
Here are seven alarming findings from the report. 
---
1. 821.6 million people are chronically hungry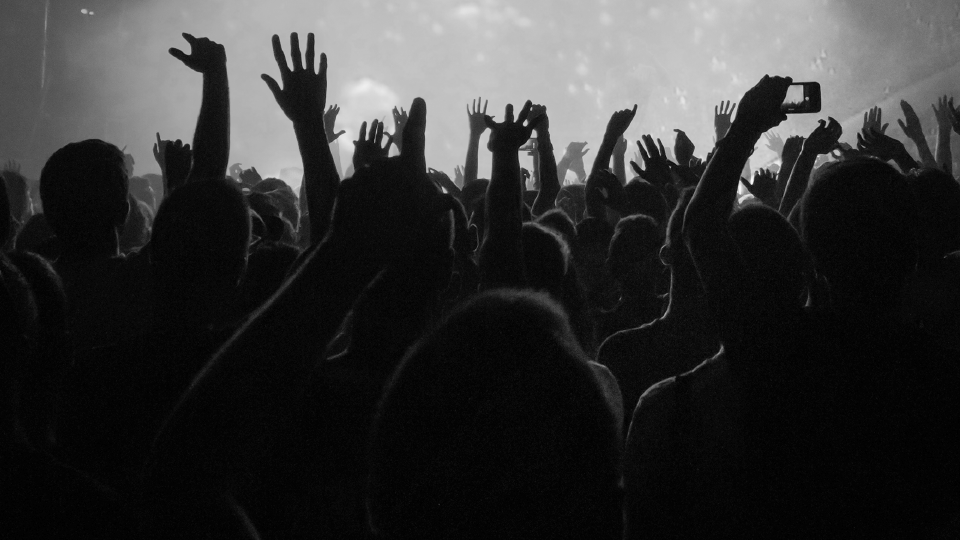 Image: Iman Morooka/UNICEF/DFID
For most of the 21st century, the number of hungry people around the world had been consistently falling on an annual basis as economies expanded and food distribution networks became more reliable. 
But that progress stopped in 2015. Since then, hunger has been on the rise, largely because of setbacks across Africa. Today, more than 821.6 million people, or 10.8% of the global population, are hungry. 
Africa has seen the sharpest rise in hungry people, with 256 million people on the continent going hungry in 2018, compared to 196 million in 2005. The UN notes that drought, widespread poverty, and conflict are responsible for the rise in hunger. In fact, nearly 1 in 5 Africans live with severe food insecurity. 
In terms of aggregate numbers, Asia still accounts for the bulk of the world's hungry, although the fastest progress has been made on the continent over the past decade. There were 688.6 hungry people throughout Asia in 2005, compared to 514 million hungry in 2018.
Read More: Hunger Looms in Mozambique After Cyclone Idai Wiped Out 1.7 Million Acres of Farmland
---
2. 2 billion people experience moderate or severe food insecurity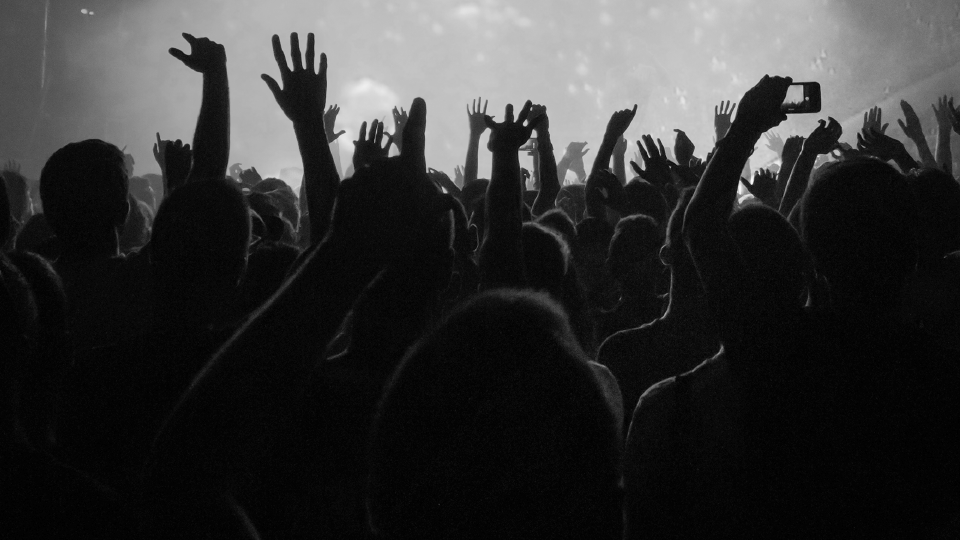 Image: Photo by Siegfried Modola/UNICEF
Nearly 1.3 billion people suffer from moderate food insecurity — meaning they don't get enough nutritious food in their diet. While not as life-threatening as severe food insecurity, this form of deprivation can cause extensive health problems. 
Lack of nutritious, quality food sometimes means that a person's diet consists primarily of processed foods, which puts them at a greater risk of obesity and a whole range of associated health risks.
Moderate food insecurity could also entail sharp weight loss, the flip side of malnutrition. Either way, billions of people aren't getting enough food and it's an urgent public health crisis — affecting 26.4% of the global population. 
---
3. One in every 7 children is born underweight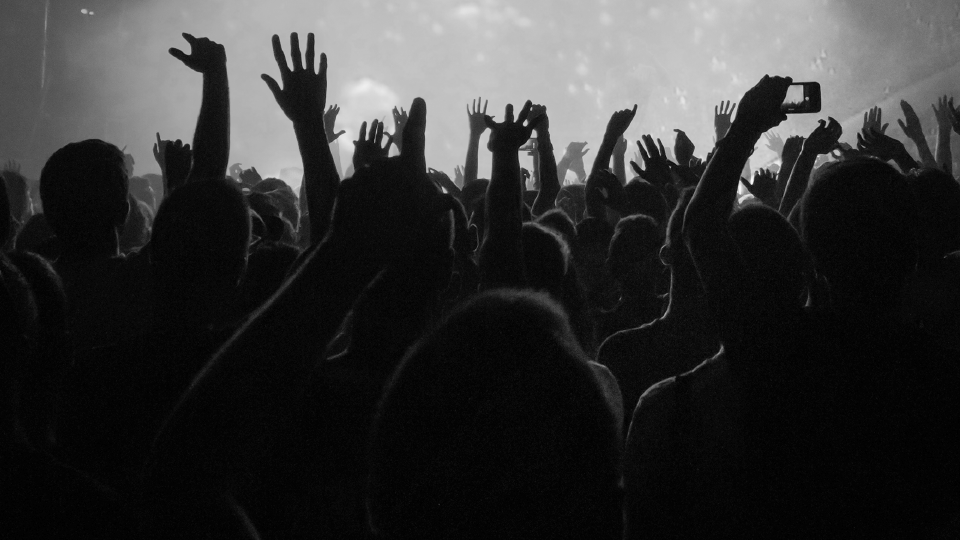 A Health professional attaches a malnutrition test kit on the forearm of a child refugee in South Sudan in June 2014.
Image: © Mulugeta Ayene/UNICEF Ethiopia
A child born underweight is at a heightened risk of dying in the first month after birth. Underweight newborns are also prone to health problems throughout their lives, including stunting, diabetes, and heart disease, according to the World Health Organization. 
A malnourished mother is more likely to give birth to an underweight baby, which means that the hazards of hunger are passed along to future generations at the outset.  
Each year, 20.5 million children are born underweight, with the majority occurring in lower-middle income countries. 
The UN aims to reduce low birth weights by 30% by 2030. Supporting the health of mothers around the world will be critical to achieving this goal. 
Read More: This Activist Is on Track to Feed 100,000 Kenyan Schoolchildren
---
4. 149 million children are stunted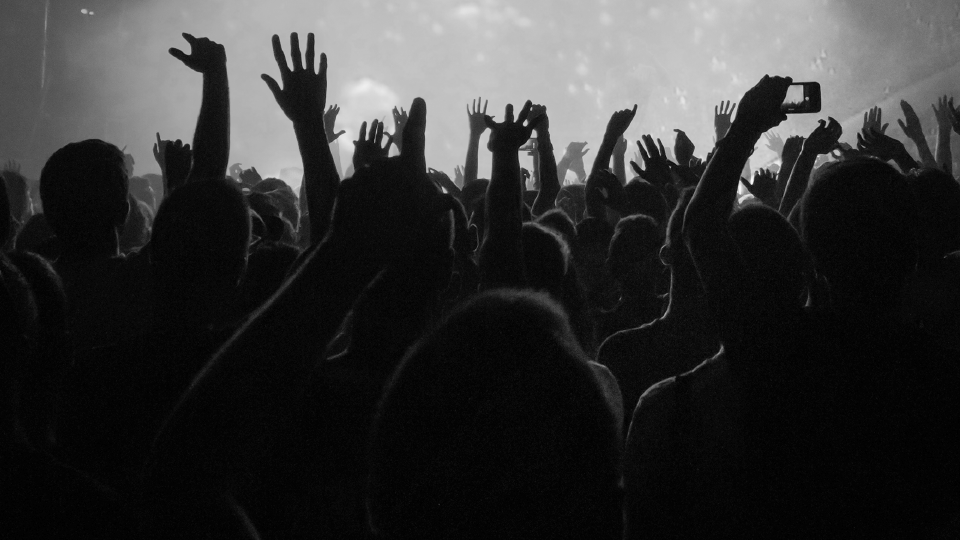 A farmer spreads fertilizer on a rice field in Sariwon, North Korea in June 2018. The UN says around 10 million people in North Korea need food and other aid and about 20 percent of children are stunted because of malnutrition.
Image: Dita Alangkara/AP
Hunger at any stage of a person's life is a grave injustice. But for children under the age of 5, hunger has outsized consequences. 
In fact, if a child under the age of 5 doesn't get enough nutrients in their diet, they're prone to becoming stunted, a mostly irreversible condition that diminishes a child's mental and physical capacities for life. 
An estimated 149 million children are stunted throughout the world. Had these children received nutritious food, then they would likely be leading healthy lives.
Stunted children are shorter than they otherwise would be, live with mental deficiencies, and are more vulnerable to health problems later in life. 
The number of children affected by stunting has declined by 10% over the past six years, and the UN aims to halve the prevalence of stunting by 2030. 
Read More: 'We Are Not Doing Enough' to End World Hunger, Says Mandela's Widow Graça Machel
---
5. Women are more likely to be hungry than men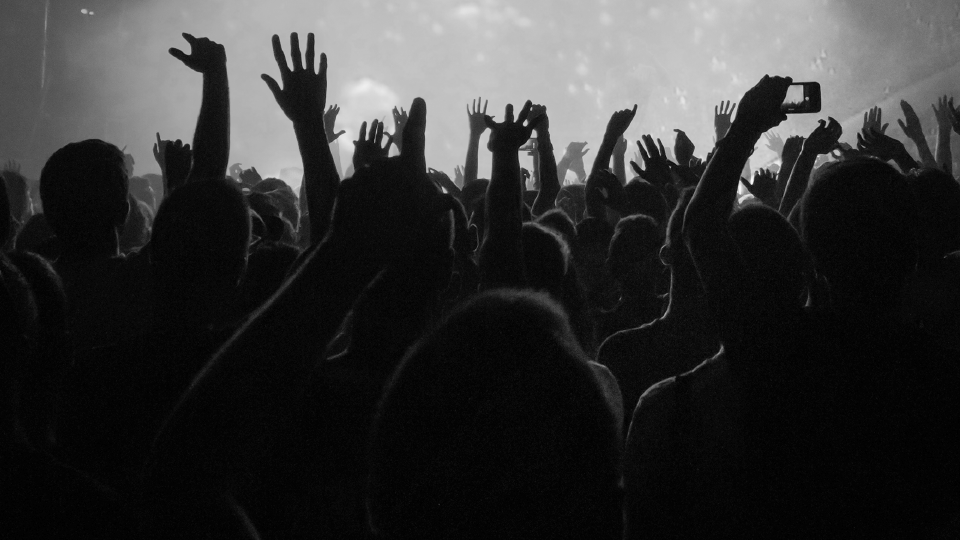 A woman takes wheat, yellow peas and oil during a food distribution service organized by Save the Children and its partner CODEC in Barisal District, Bangladesh.
Image: Jeff Holt/Save the Children/USAID
In every continent, women are more likely to be hungry than men. The sharpest gender disparity is in Latin America, where entrenched gender norms cause men to receive preferential dietary treatment. 
As a result of this rampant food inequality, nearly 33% of women are affected by anemia, which makes them more likely to give birth to underweight babies. Malnourished and undernourished mothers are also more likely to be depressed and physically ill than their peers, which makes them more likely to be unable to adequately provide breast milk and other forms of child care. 
The higher hunger rate among women coincides with other gender disparities that reinforce each other. For example, because women are more likely to live in poverty and to be denied an education, they're more likely to be in environments where nutritious food is scarce. 
---
6. 2.3 billion people are overweight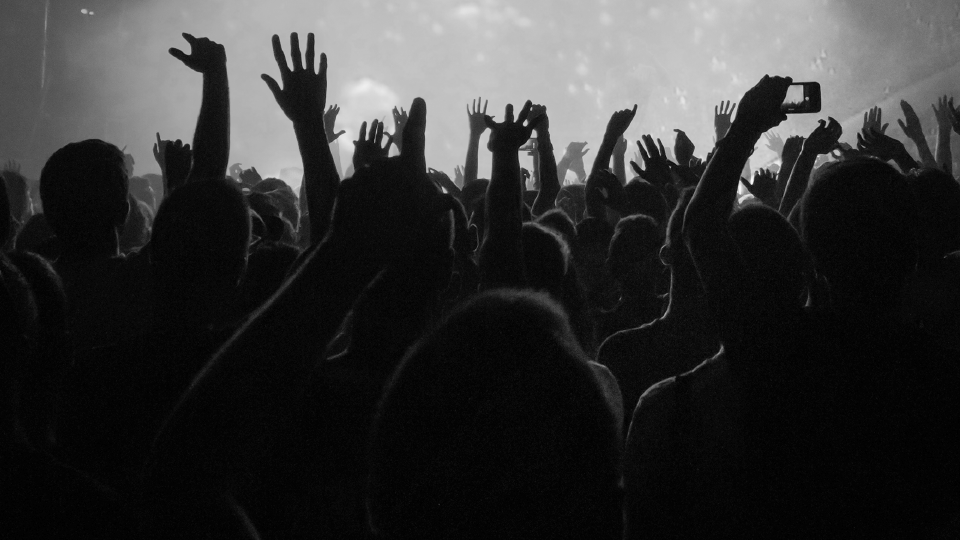 Image: Greta Punch/Unsplash
Over the past few decades, every region in the world has seen a continuous increase in the number of people who are overweight.
In 2018, 2.3 billion people were overweight, including 131 million children aged 5 to 9, 207 million adolescents, and 2 billion adults. Obesity affects nearly 44% of overweight children, and a third of overweight adolescents and adults. 
Read More: Climate Change Is Threatening the Fight to End Extreme Poverty: UN
The UN argues that the rise in weight problems is due to the widespread availability of cheap, ultra-processed foods high in calories and the relative absence of fresh fruits and vegetables, combined with a general lack of physical activity.
Obese and overweight people have higher rates of mortality from heart disease, cancer, and diabetes, and children who overweight are more likely to develop type 2 diabetes, high bood pressure, respiratory problems, liver disease, and more. Further, stigmas associated with being overweight can make children more likely to experience depression and social isolation.
---
7. Hunger and malnutrition are expected to increase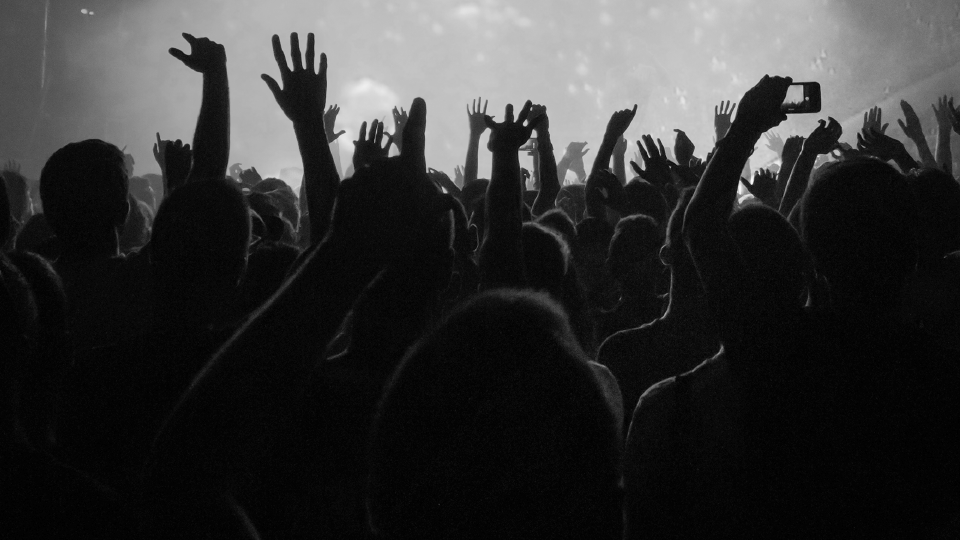 A woman waits to be seen by an MHNT health worker with her 1-year-old daughter. The drought affecting lowland areas across Somalia and Ethiopia is causing severe food and water shortages across Ethiopia's Somali region.
Image: © Nahom Tesfaye/UNICEF Ethiopia
Drastic interventions are needed to reduce hunger around the world —  developing climate-resilient food systems, reducing conflicts, and mitigating inequalities between and within countries.
These solutions become more costly and complex each year. Droughts and heat waves are ravaging major agricultural zones, conflicts are increasing, and the global economy is expected to face another recession. 
Read More: A 'Climate Apartheid' Is Right Around the Corner, UN Warns
But the resources are available to eliminate hunger by 2030 if countries muster the willpower. 
"There is even more work to do," the report's lead authors wrote in a statement. "The Zero Hunger goal, as explicitly laid out in the [Global Goal] targets, is not simply to eradicate hunger but also to ensure access by all people to safe, nutritious, and sufficient food all year round and to end all forms of malnutrition.