Advocacy
Citizenship
European Countries Are About to Decide the Future for Vulnerable Refugees. And No One's Talking About It.
Children, families, people with disabilities, and victims of torture need a safe home.
Ambassadors from across the European Union (EU) are about to meet to decide what the future of resettlement of vulnerable refugees will look like. 
On June 20 — which is also World Refugee Day — European countries will decide whether or not to agree to a framework that would provide an ambitious, humanitarian, and sustainable plan for the world's most vulnerable refugees who need a home in Europe. 
Take action: Refugee? Migrant? Human Being. Show Your Support for All People — No Matter Where They Were Born
But, if the ambassadors don't reach an agreement on how the framework is worded, then the whole proposal could collapse. 
So it's now or never. 
They'll be discussing the EU Resettlement Framework, which has been described by the IRC as a "golden opportunity for the EU to save lives and rescue futures by introducing structured refugee resettlement in Europe."
The aim of the framework, which was proposed by the European Commission, is to establish a common European policy on resettlement of refugees. So member states would still decide how many people would be resettled each year, but the EU would have a united, coordinated effort. 
Read more: Over 600 People Stranded on Migrant Rescue Ship Because No One Would Let Them Dock
"By coordinating national efforts and acting as a whole, the EU will have a greater impact and will be able to contribute collectively and with one single voice to global resettlement efforts," said the Commission.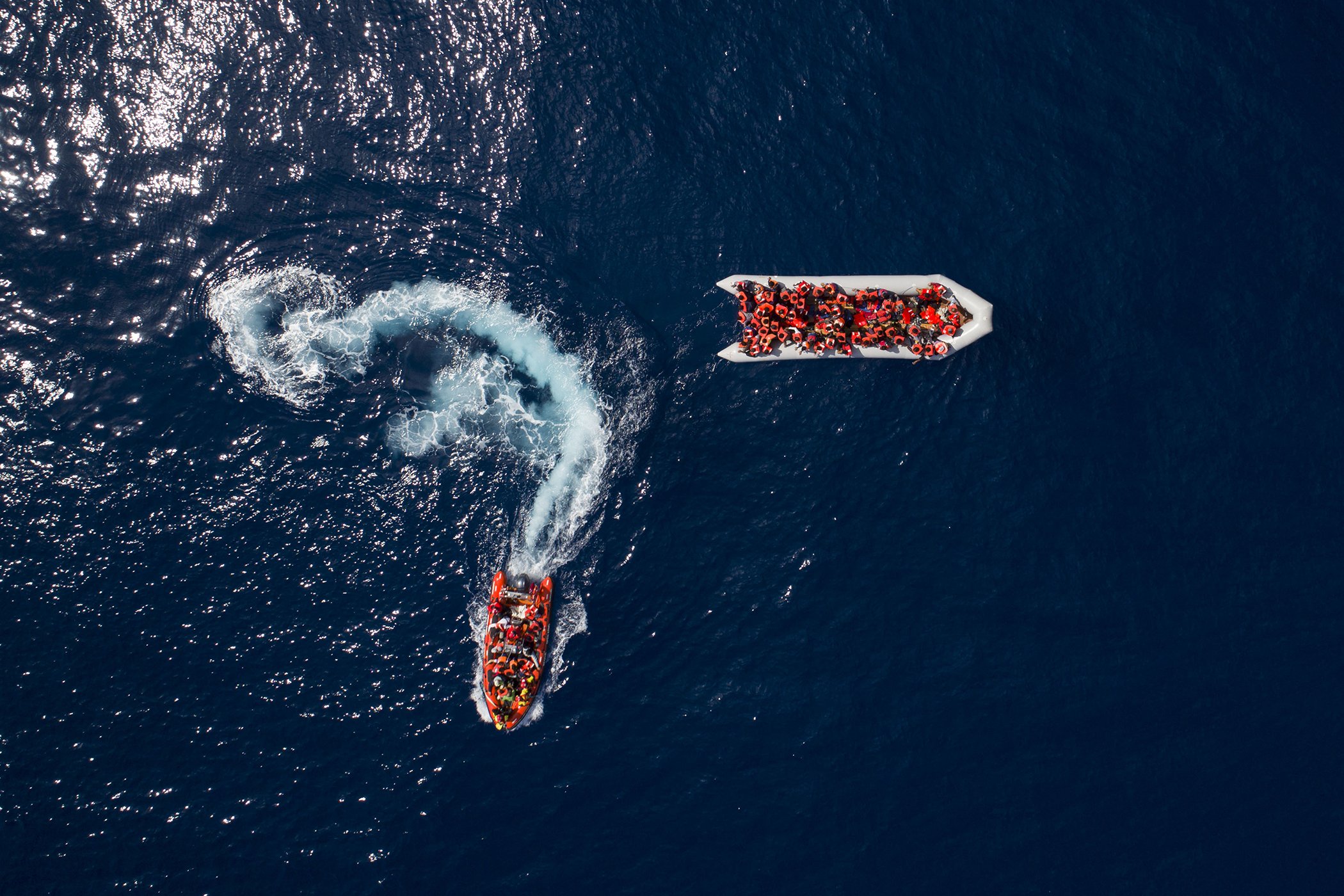 Image: Felipe Dana/AP
A significant advantage would be that, by offering safe, legal pathways for the most vulnerable, we would be able to cut down on human trafficking and smuggling networks. It would also help reduce the numbers of people who are attempting to make the deadly journey across the Mediterranean to enter Europe. 
Refugee and migration policies have been a controversial topic across Europe since 2015, when over a million asylum seekers and migrants arrived in the EU. 
And the Resettlement Framework is bound to face opposition from some EU member states. 
Read more: This Is What It Actually Costs Countries to Accept Refugees
But many human rights organisations agree that a united policy is needed for Europe to make progress on the refugee crisis. 
"Europe needs to recognise that this refugee crisis around the world is not going away and Europe needs to have a proactive policy which includes the option of refugee resettlement for a portion of the most vulnerable who are identified as qualifying for refugee resettlement," David Miliband, president of IRC, told the Guardian in April. 
"It's a matter of standing up for the values of the best of the west, and the best of the west has been to say that people who are fleeing persecution should have havens in western pluralist democracies," he said. 
According to UNHCR, the UN Refugee Agency, there are 25.4 million refugees worldwide. Of these, around 1.2 million vulnerable people need resettlement — because they're the sole guardian of children, they're victims of torture, they have severe disabilities, or they're vulnerable for other reasons. 
Read more: 100 Migrants Drown in Deadliest Mediterranean Boat Disaster of the Year
But each year, just 5% of eligible people are resettled, according to the Guardian. And the number of people being resettled around the world has been falling — from 189,300 in 2016, to just 65,000 in 2017. 
Of these, the EU resettled 23,000 refugees, just 1.9% of those vulnerable people who are eligible for resettlement. 
According to Human Rights Watch (HRW), the focus of European policy over the past three years has been on stopping people reaching Europe; outsourcing responsibility for migration management and border controls to countries and regions outside the EU; and downgrading refugee protection inside the EU. 
"Across the EU region, migrants and asylum seekers face pushbacks at borders, unlawful and/or degrading detention, containment in specific designated areas … and local measures designed to create a hostile environment by limiting or denying access to basic services," the organisation said. 
Read more: Hungary Wants to Make It Illegal to Give Food to Refugees
"The European Commission and member states have largely failed to condemn or take action against deliberate policies aimed at harming asylum seekers," it added. "Overall, the default response has been to ignore, to prevent, and to shift responsibility." 
Last year, US President Donald Trump announced that the US — which has traditionally resettled more refugees through resettlement programmes than any other country — would cut its refugee resettlement target from 110,000 places in 2017 to a maximum of 45,000 places in 2018. 
This, according to Miliband, means it's time for the EU to step up and provide world leadership on resettling vulnerable refugees. 
Read more: There Are More Than 120 Missing Refugee Children in the UK
The European ambassadors will be making their decision just days after more than 600 migrants and refugees — including children, pregnant women, and chemical burns victims — were left stranded on a rescue ship for a week because no one would let them dock. 
After Italy and Malta both refused them, Spain's new prime minister Pedro Sanchez said Spain would give "safe harbour" to the ship, which docked in Valencia on June 17. 
Global Citizen campaigns to achieve the UN's Global Goals. Almost all of the 17 goals deal in one way or another with the structural problems that lie behind the world's growing migration — including hunger and food security, peace, justice, reduced inequalities, health, and shelter. You can join us by taking action on these issues and more here.