Imagine not being able to flick on a kettle when you're craving a cup of tea. Or having to study for your upcoming exams in the darkness. Many communities don't have to imagine this, for them it's a reality, and this reality is known as "energy poverty". 
This form of poverty, which is the lack of access to sustainable sources of electricity, is one that impacts nearly 800 million people globally — and about 600 million of these are in sub-Saharan Africa. Activists and advocates across the continent dedicate themselves to combating this type of inequality, and one distinctive young voice in this effort is Joy Egbe, from Nigeria.
Egbe is a climate activist and advocate for clean energy who co-founded an organisation called Newdigit that aims to tackle energy poverty and its negative environmental and social impacts. The 29-year-old found her passion to end this crisis following the death of her aunt, who was exposed to dangerous conditions as a result of connecting to an unsustainable electricity source. 
"I lost my aunt who was seven months pregnant to indoor air pollution," she told the UN Environment Programme (UNEP). "This pushed me to pursue energy use in Nigeria."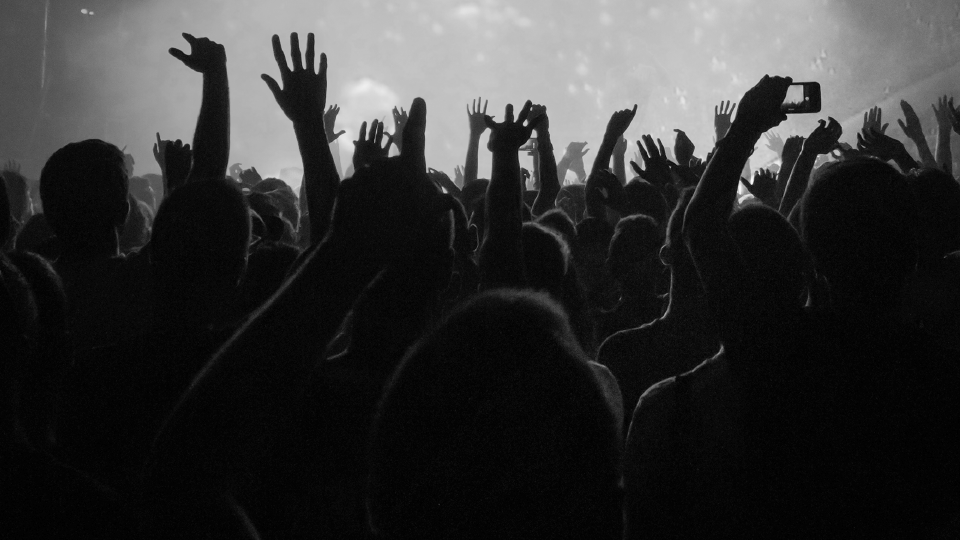 Supplied by Joy Egbe with permission.

Global Citizen had an opportunity to speak with Egbe, who was also a delegate at last year's COP26 UN Climate Change Conference, to find out more about what energy poverty is, how it's affecting Nigerians, and what she believes Global Citizens and world leaders can do to improve the status quo. 
"As a social entrepreneur advocating for clean energy access, my passion is to eradicate energy poverty in Africa," she told us.
"When advocating for energy access in this era, the focus is not just access to energy but clean and sustainable energy for all," she explained. "Because the use of fossil fuels to meet our energy demand either for domestic or industrial purposes is pushing our planet to a point of no return."
In her work as a clean energy advocate, she has had incredible opportunities to bring Africa's voice and the issues many Africans face, including that of energy poverty, to the global stage. In 2021, she was not only a delegate for the Pre-COP26 and COP26 climate conferences, but at the latter, she even managed to speak to Britain's Prince Charles on the critical issues facing Africans.
Had an honour chat with the Prince of Wale @Charles_HRH@COP26 about the role of young people in Driving Climate Ambition in Africa pic.twitter.com/bTrKQB4HLo

— Joy Egbe (@P_JoyEgbe) November 5, 2021
In her discussion with the Prince of Wales, she spoke to how young people like herself are driving climate ambition on the African continent. 
She further explained to Global Citizen why it is important for wealthier countries to listen to the voices of young advocates who are leading the charge towards climate accountability. 
"The developed nations have a major role to play in eradicating energy poverty in Africa," she said. "Nigeria's President Muhammed Buhari pledged at COP26 that Nigeria will reach net zero by 2060, and I believe that also includes energy access to all."
"As we speak, the developed nations are still $20 billion short of their $100 billion yearly contributions to help developing nations tackle climate change. These global north countries have to be more committed in their pledges," Egbe explained, highlighting the promise of wealthy nations to provide $100 billion a year in funding to support climate change adaptation and mitigation — a promise that was meant to be met by 2020, but now is unlikely to be reached until 2023. 
According to Egbe, modern and renewable energy production could be a great contributor to Nigeria's economy, growth, and national development. "The access to modern energy brings in development, enhanced income, opportunities for economic activities, access to better education, and health facilities," she said.
She also notes that a lack of access to energy or electricity is strongly linked to economic hardship, food crises, environmental degradation, and health concerns, perpetuating poverty and moving a nation further and further away from achieving the United Nations' Global Goals. According to news publication This Day, this form of poverty affects more than half of the Nigerian population.
Egbe explained the negative ripple effect that energy poverty has on Nigerians, using its effect on the agricultural sector as a poignant example. 
Me and my team at @Newdigit1 just finish building an
Eco friendly digital incinerator for proper disposal and disinfection of #Covid19 medical waste at Edo Specialist Hospital, one of the isolation centres in Edo State. #ClimateChange#Hydrogen#NCDCpic.twitter.com/PjZmKwO4rB

— Joy Egbe (@P_JoyEgbe) May 26, 2020
"Energy poverty is a driver of emissions — homes and businesses depend on hydrocarbon generators for electricity, and lack of access to modern cooking power is causing mass deforestation in Nigeria as local communities without access to renewable energy rely on wood as the dominant fuel," she said. 
"​​Eventually, it causes drought and directly affects agricultural activities. The lack of access to electricity has also increased the demand for the use of household fossil fuel generators," Egbe continued. "Extractions of hydrocarbon fossil fuel such as oil and gas devastates communities, destroys rural ecosystems, and pollutes air and natural resources. These tonnes of emissions in the atmosphere cause most of the climate crisis today," she added.
"This leads to the fact that many farmers have lost their sources of livelihood due to drought and harsh weather conditions, which has led to scarcity and high prices of food," she continued. "The majority of these farmers can't afford education for their children, leading to early child marriage." 
The activist also spoke to this ripple effect being a cause of conflict, too. 
"The drought and loss of green lands and freshwaters in North Central Nigeria led to the ongoing clashes between the herders and farmers," she said. "Thousands of lives have been lost due to this conflict. I can go on and on, but the fact is, the impact of climate change in Nigeria is very evident, and if we don't take drastic decisions to curb it, we are speeding on the highway of extinction as humans." 
To help solve the issue, Egbe emphasised the need for Nigerian decision-makers to invest more in youth innovation, green businesses, and renewable energy, like solar, wind, and green hydrogen. These energy sources are more accessible to the rural communities in Nigeria. 
However, due to the lack of access to the right investment to scale and implement, a lot of great technologies and innovations in Nigeria — many of which are led by young people — are left incubated for years. "Admittedly the government may not have it all," Egbe said, "but they can create programmes and schemes that will invest, monitor, and build capacity for private businesses that are solving this problem." 
But Egbe highlighted the need for optimism, says she is confident that Nigeria can become 100% powered by renewable energy. "Nigeria has the power, the brain, institutions, and skills but our leader has to be committed to this and has to provide the necessary environment and resources for green innovations to thrive."
Egbe had this solid reminder for Global Citizens: "If we must achieve the UN Sustainable Development agenda by 2030, we must make energy access for all a priority, irrespective of the nation — Goal 7 (which calls for affordable and clean energy for all) is the driver of all other goals."
She added: "Access to clean energy helps to mitigate climate change, eradicate poverty, provide access to good quality education and health care, job opportunities, and development. Access to clean energy is the driver of a sustainable society."