This article is brought to you in partnership with Pfizer.
---
From Cleveland to Philadelphia, the Global Citizen team has been following the American political conventions closely over the last two weeks. We just made it back from the Democratic National Convention, which wrapped up July 28. It was there that together, with our partner Pfizer, we celebrated investments made in global health.
The Global Citizen mission to end extreme poverty by 2030 will only be realized if the international community unites to strengthen health systems and provide lifesaving vaccinations. That's why we headed to Philadelphia — to talk to Congressional leadership about the importance of increasing foreign aid and ensuring that the issue of global development remains a top priority for the U.S.
Our panel event at the DNC brought together prominent members of the health community, development sector professionals, and Members of Congress to discuss what more the U.S. can do to improve global health. The panel was comprised of esteemed professionals from the development sector, including Peter Yeo, President of the Better World Campaign and Vice President for Public Policy and Advocacy for United Nations Foundation, David Ray, Vice President for Public Policy and Advocacy of CARE, and Global Citizen's own Director of Campaign Strategy and Partnerships, Taara Rangarajan. Albert Bourla, Group President of Pfizer Innovative Health, also joined to weigh in on the private sector's responsibility to address global challenges. Randall Lane, Editor of Forbes, moderated the panel, guiding  a robust and engaging conversation.
Thrilled to join @GlblCtzn & @pfizer to discuss role of vaccines in global health w/ @RandallLane#savemomandkidspic.twitter.com/HwJ09OF0iS

— Senator Chris Coons (@ChrisCoons) July 27, 2016
Senator Chris Coons joined the panel to highlight Congress' role in maintaining American leadership for global development. As a Senator, he is most motivated to act on an issue when he hears it matters to his constituents. That's why he's grateful for the work of organizations like Global Citizen. By "making it cool to care," Global Citizen mobilizes young people to channel many voices into one.

Taara Rangarjan cited polio eradication as a prime example for the impact global citizens can make, as it is nearly 99.9% eradicated. Rangarjan is confident that she'll see polio become the first (but hopefully not the last) human disease to be fully eradicated in her lifetime.
In addition, panelists discussed the tremendous possibility for change initiated through public-private partnerships. Albert Bourla pointed to Pfizer's programs which impact 150 million lives every year. In agreement, Senator Coons also recognized President Obama's Power Africa Initiative as one of the best models for effective public-private partnership.
Following the panel, Randall Lane invited Congressman Earl Blumenauer to the stage to give his remarks. We were also joined by Congresswoman Lois Capps who urged the audience to embrace a global mindset and recognize that world development strengthens our own national security.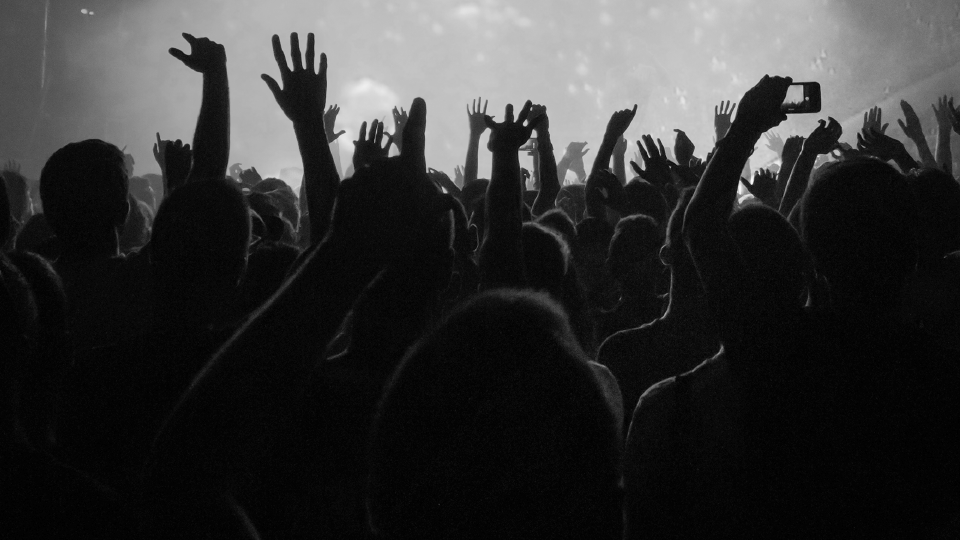 Image: Sophia Tsirbas, Global Citizen Impact
In his remarks, Congressman Blumenauer made the case for incremental change. He compared the fight to end extreme poverty to a little league baseball game —  stating of course he believes in grand slam home runs, but appreciates getting the double or single more. He "brought it home" by relating that smaller, common sense steps everyone can get behind are crucial to maintaining momentum and remaining focused on the end goal when it comes to global health. With steady determination, we can eradicate polio and strengthen global health systems.
The Conventions may be over but our drive to end polio and vaccinate every child is stronger than ever.
---
Annika Reno, Global Citizen U.S. Policy and Advocacy associate contributed to this article. 
---
By taking action on Global Citizen, you will have a chance to win tickets to this year's Global Citizen Festival in New York City on Sept. 24, 2016. Learn more about the Global Citizen Festival here.