Elton John, Stormzy, and special guests Charlie Puth and Fatma Said will be joining the lineup for Global Citizen Live in Paris — and to say we're excited would be a serious understatement. 
The iconic performers will be taking to the Paris stage of the once-in-a-generation, 24-hour global event that begins on Sept. 25 — joining the list of artists in Paris who are donating their time and talent to support the Global Citizen Live campaign, which includes: Ed Sheeran, Doja Cat, Black Eyed Peas, Christine and the Queens, and special guest Angélique Kidjo. 
It's a free, ticketed event held on the Champ de Mars and you can be in with a chance of earning tickets by taking actions like sending tweets, signing petitions, and more, to support Global Citizen's campaign to defend the planet and defeat poverty. Find out more about how you can earn tickets here. 
"I am honored to join the stage in Paris with such an incredibly talented group of artists in support of Global Citizen and the important work they are doing to better people's lives all over the world," said Elton John. 
The Paris event is a part of a 24-hour broadcast with live and pre-recorded performances and events across seven continents, with events in Lagos, Rio de Janeiro, New York City, Paris, London, Los Angeles, Sydney, and more.
And the largest French television broadcaster, TF1/TMC, is one of the many networks around the world that will air Global Citizen Live on television, radio, and online, from Sept. 25 — alongside ABC, ABC News Live, BBC, FX, iHeartRadio, Hulu, YouTube, TIME, Twitter, and more, with tune in information to be announced.
All Global Citizen Live events comply with the latest COVID-19 health and safety guidelines. At the event in Paris, attendees must be masked and must also show proof of vaccination, or a negative COVID-19 test, as required by the French government's guidelines. You can read more about health and safety at Global Citizen Live events here.
Timed to occur alongside the United Nations General Assembly, and ahead of the G20 Summit and the COP26 Climate Change Conference, Global Citizen Live will be a global moment of unity. Artists, luminaries, dignitaries, and citizens will call on governments, corporations, and philanthropists to make new commitments to defend the planet and defeat poverty, focusing on climate change, vaccine equity, and famine. 
The Mayor of Paris, Anne Hidalgo, said: "Faced with a climate emergency, inequality, and a world reeling from COVID-19, we need to radically change our way of life and rethink our interaction with our planet, both as producers and consumers. Young people everywhere are taking action to build tomorrow's world. The City of Paris is honored to host Global Citizen Live Paris, demonstrating our commitment to protect the planet and build a more just society." 
The campaign is part of Global Citizen's overarching Recovery Plan for the World, a year-long campaign to help end the COVID-19 pandemic by calling on governments, philanthropists, and the private sector to make generous commitments that will kickstart an equitable global recovery.
Elton John is no stranger to Global Citizen events. He was recognised as Global Citizen's Artist of the Year at Global Citizen Prize last December for his decades of activism and philanthropy through the Elton John AIDS Foundation (EJAF).
And while the whole world was reeling from the early stages of the COVID-19 pandemic, the five-time Grammy award winner performed his hit  "I'm Still Standing'' from his garden for Global Citizen's One World: Together At HomeTV and digital special in April 2020.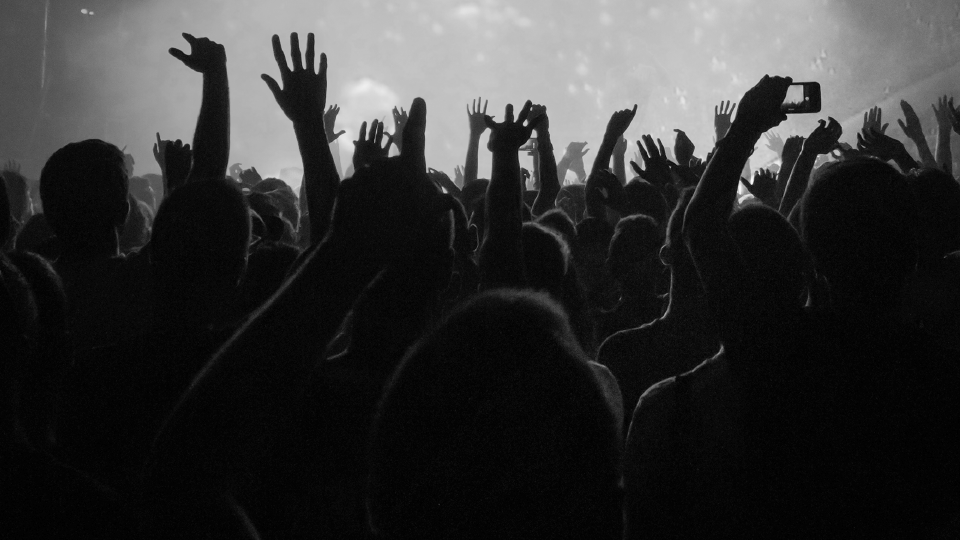 Rapper Stormzy who, as well as turbo-charging grime music to the top of the charts in the UK and globally, has called out racism and taken action against inequality multiple times, will also be performing at a Global Citizen event for the second time.
From cancelling a festival slot to protest racism, to launching a scholarship to support Black students from disadvantaged backgrounds to go to Cambridge University, and founding a publishing company to publish unheard voices, Stormzy is a true Global Citizen.
He also took to the stage at Global Citizen Prize 2019 in London, stunning the audience with his performance of his hit "Crown" in a duet with Coldplay's Chris Martin.
They will be joined by US pop sensation Charlie Puth, a multi-award winning singer-songwriter famed for his heart-wrenching love songs. 
Puth joined Global Citizen's One World: Together At Home special too, giving a stunning performance from in his very relatable quarantine bedroom.
Adding to the stellar line-up Fatma Said, the internationally acclaimed Egyptian soprano singer, will also perform. Said is a trained opera singer who lends her stunning vocals to songs across various genres and can sing in multiple languages.
---
You can join the Global Citizen Live campaign to defeat poverty and defend the planet by taking action here, and become part of a movement powered by citizens around the world who are taking action together with governments, corporations, and philanthropists to make change.