"Open your hearts."
That's the message that Elizabeth Wathuti, the Kenyan environment and climate activist delivered at last year's UN Climate Change Conference, COP26. 
Here is my full speech at the #COP26 World Leaders Summit Opening Ceremony with a key message from Earth to COP: "Open your hearts"!

The youth voices at the World Leaders Summit will probably get the least coverage! So I'll upload them here! Share widely! pic.twitter.com/yv6kKyfzDF

— Elizabeth Wathuti 🇰🇪 (@lizwathuti) November 2, 2021
It captured not only world leaders' attention — including impressing US President Joe Biden — but also Global Citizens around the world. 
This year, Wathuti is attending this year's COP27 conference in Egypt alongside a cohort of young climate leaders from across the continent, including a Kenyan wildlife scientist teaching young people about the climate and nature solutions, and an eco-feminist from Rwanda taking on climate loss and damage. You can join Elizabeth Wathuti in the fight for climate justice and add your voice to the growing global cry for world leaders to take climate action NOW by taking her challenge with Global Citizen.
The voices of people across the Global South have long been ignored and silenced in global decision-making, especially when it comes to the climate crisis, despite being the ones who are most signficantly experiencing its impacts. On the occasions that those voices are called upon, tokenism means it's often the same activists — those already on the international stage — who get passed the mic. 
That's why Wathuti is adamant about the importance of highlighting the emerging voices contributing to the movement, those that might not always get the spotlight, but whose work is crucial. A quick scroll through her Twitter feed and you'll meet a plethora of other climate activists she's using her platform to highlight.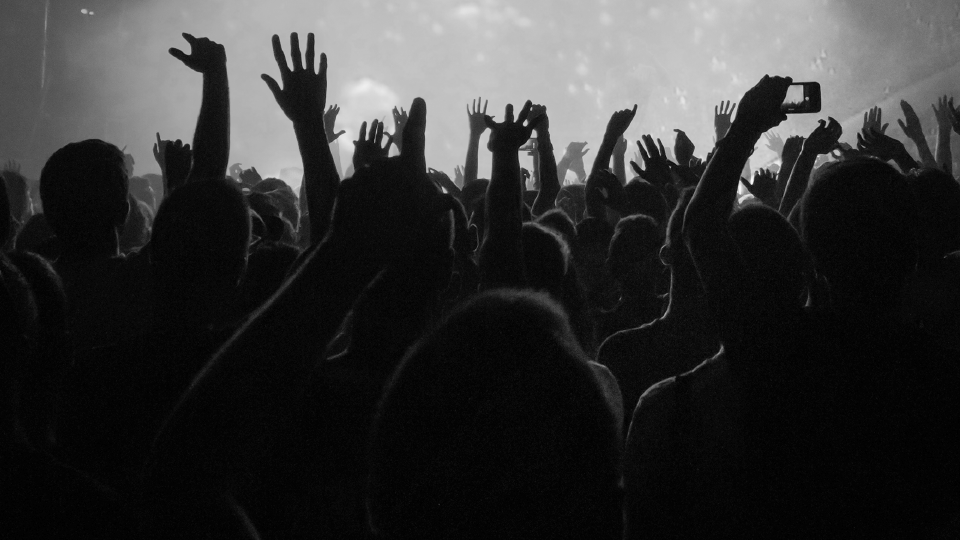 Kenyan climate activist Elizabeth Wathuti speaks during the opening ceremony of the COP26 U.N. Climate Summit, in Glasgow, Scotland, Nov. 1, 2021.
Image: Alberto Pezzali/AP
"Many young African climate leaders are using their voices to demand global climate justice and leading on implementing climate solutions in their own countries." says Wathuti, "Despite their exemplary work and fact that they live and work on the front lines of the climate crisis, they often receive minimal media attention. The voice of every young person trying to make a difference is equally important in the fight against the climate crisis."
Here are seven climate leaders that Elizabeth Wathuti wants you to listen to and the amazing work they're doing on the climate action scene.
1.  Abigael Kima: the Kenyan podcast host using her platform to profile African climate activists.
First up on the list is Abigael Kima. Kima is a young energy expert and climate activist from Kenya. She is the producer and host of the Hali-Hewa podcast (Hali-Hewa is the Swahili term for climate).
On the podcast, Kima profiles African activists and climate experts, using the platform to unpack complex topics such as a just energy transition, loss and damage, youth participation in intergovernmental processes, and Indigenous rights. Despite having only launched in 2022, the podcast has had so much success it's been featured on Christiana Figueres' Outrage + Optimism podcast and Climate Home News.
Kima also currently serves as the Africa Youth Lead for the Marine Arctic Peace Sanctuary under the Parvati Foundation, advocating for the protection of Arctic sea ice. 
Follow her on Twitter, Instagram, and find her podcast on YouTube. 
2.  Hamira Kobusingye: the Ugandan climate justice activist fighting for a better world for women and the planet. 
If you want to talk about women and girls' empowerment in the climate space, you need to meet Hamira Kobusingye. For this climate justice activist from Uganda, climate change is a gender and reproductive health issue and she's on a mission to bring the two issues together.
Climate Education is a solution to climate Change we should not ignore because it will give us positive coverage in combatting climate change. I made sure to put my point across to both the leaders @MamaMabira and @senatorkajwang from East Africa https://t.co/Q2OmgcsXOdpic.twitter.com/WjL7atAnOc

— The Kobusiingye (@TKobusiingye) November 9, 2022
After learning that climate justice is a gendered issue, Kobusingye started devoting her energy to making a tangible contribution towards a better life for women and girls in frontline communities. She raises awareness about climate change, climate action, and uses social media to reach as many people as possible and empower young women, specifically climate activists, to use their voice.
Follow her on Twitter. 
3.  Akufuna Muyunda: the Zambian educator teaching the next generation of climate leaders.
Trained by Al Gore, the former US Vice President and chairman of the Climate Reality Project, Akunfuna Muyunda is the co-founder of Young Volunteers for Environment Zambia and MyClimate Smart Action Zambia. 
When Muyunda isn't sitting at the table with former world leaders, he is giving back to his community and has offered renewable energy entrepreneurship training to over 3,000 community-based leaders, who have since distributed solar lighting, clean cooking, and smart agricultural solution services to over 100,000 households across underserved communities in Zambia.  
Talking about building the next generation of climate leaders, Muyunda has also provided climate leadership training and mentorship programs to over 20,000 young people and facilitated the planting of over 5,000 trees around the world. And to top things off, Muyunda is the inaugural recipient of the 2022 Youth Climate Change Philanthropy Award. 
Follow Muyunda on Twitter.
4.  Ineza Umuhoza Grace: the Rwandan eco-feminist taking on climate loss and damage.
Ineza Umuhoza Grace is a young eco-feminist, researcher, and climate negotiator from Rwanda. She is the co-founder of the Loss and Damage Youth Coalition — a coalition of over 400 youth organizations from more than 40 countries advocating and taking action to address climate-related loss and damage. 
Loss and damage refers to the costs of recovering from climate impacts such as extreme storms, rising sea levels, severe droughts, that in turn destroy lives, infrastructure, and economic sectors. 
Umuhoza Grace is also the founder of The Green Protector, a Rwandan NGO aiming to increase active youth participation in protecting the environment.
Follow her on Twitter.
5. Olumide Idowu: the climate activist who founded the biggest youth environment movement in Nigeria.
Olumide Idowu, also known as "Mr Climate" in the social media world, is a climate activist from Nigeria and the co-founder of the Nigerian Youth Climate Coalition, the biggest youth environment movement in Nigeria 
Idowu has an array of titles including: African Youth Champion for United Nations Office for Disaster Risk Reduction (UNISDR), Commonwealth Youth Climate Fellow, UN Environment Youth Lead Author for the Global Environmental Outlook, Executive Director of the African Youth Initiative on Climate Change, and co-founder of the International Climate Change Development Initiative, a platform advocating for environmental issues affecting development across Africa.
Idowu got his nickname "Mr Climate" during his time as a student at his former university, where he attended open hearings at the National Assembly and constantly asked questions related to climate issues.
Follow him on Twitter.   
6. Saustine Lusanzu: the Tanzanian youth advocate and child rights champion.
Next up on the list of activists you need to listen to is Saustine Lusanzu, a youth advocate and climate activist from Tanzania. 
Lusanzu wears many hats in the climate space, including serving as country coordinator for the UN Climate Change Conference of Youth 16 (COY16 ) and the country representative of African Youth for Development Commission (AYDEC). 
COP 27 is taking place in Sharm El Sheikh, and today I was interviewed by Bloomberg @business about my work campaigning for young people's and children's rights in Tanzania and global with regard to climate change.
It's time to make climate change a priority for young children. pic.twitter.com/DjFZqUhz4Z

— Saustine Lusanzu (@LusanzuJr) November 7, 2022
He is also assistant team leader at Dodoma Sustainability Week, an organization focused on environmental sustainability and a member of the United Nations Major Group of Children and Youth (UNMGCY), the Young African Leaders Initiative (YALI), the Youth Constituency of the United Nations Framework Convention on Climate Change, the Commonwealth Youth Climate Network (CYCN), and the National Youth Network Engagement (NYEN).
Follow Lusanzu on Twitter.
7. Anita Soina: the Kenyan climate justice advocate taking green issues to the ballot.
Last but not least is Anita Soina, a climate justice advocate from the Maasai community in Kenya and the youngest person to run for a parliamentary seat in the 2022 Kenyan elections.
Soina is a TEDx speaker, a positive social change catalyst, Sustainable Development Goal advocate, and champion of environmental causes. 

She is also the author of The Green War and the founder of the Spice Warriors, a group that advocates for climate change in Kenya.
Follow her on Instagram and Twitter. 
Join Elizabeth Wathuti in the fight for climate justice and add your voice to the growing global cry for world leaders to take climate action NOW by taking her challenge with Global Citizen.