This article is contributed by Estella Owoimaha-Church, a teacher in the Robert F. Kennedy Human Rights Speak Truth to Power program.
Hired to revamp a high school theatre program in 2014, I regularly heard students say, "I was told I would never amount to anything," or "I can never go to college." This inspired me to find a  performance piece that fostered empathy, instilled pride and empowered students. I found it in Ariel Dorfman's Speak Truth to Power: Voices From Beyond the Dark, which I had seen at Robert F. Kennedy Community Schools in Los Angeles. My students eventually took a five minute compilation of the play to our regional competition and were placed in semifinals.
For this, they were invited to Sacramento for California Youth in Theatre Day where they advocated for arts education, and even performed at the state capitol. For some, this was their first trip outside of their neighborhood. I watched them beam with pride.
In 2015, with the support of Robert F. Kennedy Human Rights, my students began working with the internationally recognized Speak Truth to Power curriculum; a series of lesson plans featuring the stories of courageous human rights defenders. I witnessed unbelievable transformations: young artists evolved into change agents. Students viewed themselves as integral parts of their community. They wanted to engage with their world. That's why we launched an annual art-service project, donation night for families in need, and town hall post-performance discussions. My students grew as citizens and their production reached beyond school and into the broader community.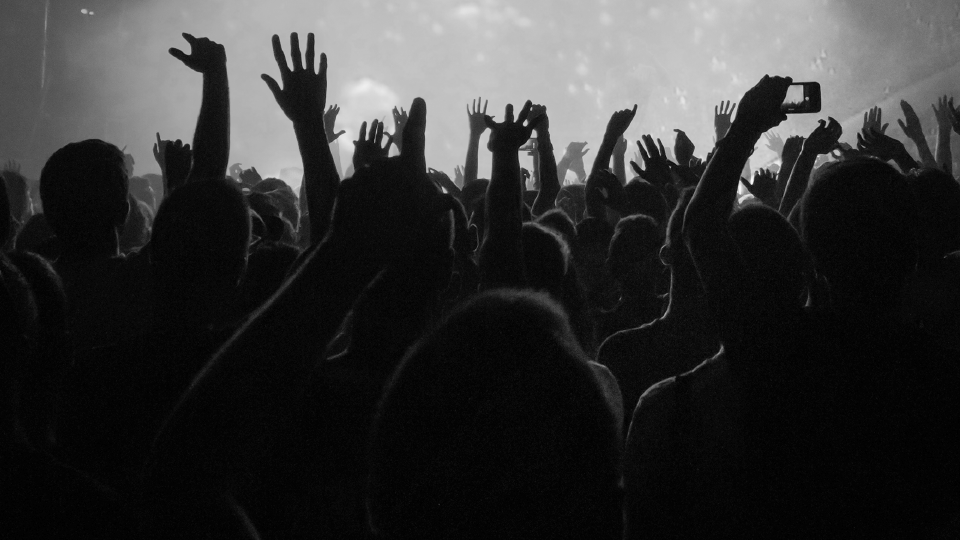 One student, who I'll call Malachi, stood out. Malachi was a quiet kid who rarely spoke in class and kept to himself. Living with autism, he didn't like to socialize or be touched. He recoiled from hugs and struggled to speak in front of audiences. But Malachi never stopped trying.
When a student left our production, Malachi stepped into the role with vigor. He embraced the human rights defenders he portrayed, studying his role relentlessly and demanding the same commitment from fellow students. He became the heart of the show.
Later that year, as senior students prepared to apply for college, Malachi nearly collapsed into tears. He wore his emotions comfortably for the first time. I asked what was wrong and I will never forget what he said: "I just want to feel normal."
What did that mean? Now, Malachi had no trouble vocalizing his feelings; he wanted to go to prom and apply to college. But, Malachi told me he'd met with our special education department. They reminded him of his autism. They told him he didn't qualify for college and should drop the whole idea. Here was a young boy with a voice and a vision, and adults - trained to support him - saw only his disability. I saw so much more.
So, we worked together on his college applications while rehearsing for our Speak Truth to Power performance on December 10, International Human Rights Day. For our pre-show ritual, students circle up, share affirmations and prepare to perform. During our opening night circle, Malachi opened up to his teammates. All he wanted was a hug. Malachi had come so far and everyone knew how difficult it had been.The circle obliged with a warm, group embrace.
It wasn't just students who brought Malachi out of his shell, it was the play, each defender's story of triumph. Malachi had learned to empathize for others in challenging situations. He became an advocate for students with autism on campus, graduated and moved on to college.
That was two years ago. He still returns to mentor my theatre students and advocate for the success of the Speak Truth to Power program. Malachi said this:
"I consider myself a global citizen...I have a social responsibility to my community, locally and globally...I can [communicate] on better terms with different people yet share similar goals. As long as we acknowledge that we care about what the other is striving for, then I feel I know them...enough for me to trust...From a learning point of view, I attained more leadership qualities from theatre than anywhere else...The greatest lesson I took from theatre was 'good people before good actors.'"
After our production, students asked why they hadn't learned of these defenders in other classes. They are now active citizens, empowered to build tolerance and empathy on campus.
Last year marked the first year all of our theatre students graduated - in part due to the engaging model of Speak Truth to Power. The solutions we seek lie at the intersection of human rights education and the arts. We must call on our school districts to adopt effective human rights education tools and advocate for the arts. The alternative is a system that continues to fail our youth. I've seen it work. If we are going to produce the human rights defenders of tomorrow, we must all Speak Truth to Power.