Projects to help restore coral reefs, fight air pollution, and a country-wide environmental initiative in Costa Rica are among the winners of the first ever Earthshot Prize. They were announced at a ceremony in London on Sunday.
Set up by Prince William and the Royal Foundation, the charity run by the Duke and Duchess of Cambridge, the Earthshot Prize is a global competition that aims to inspire solutions to both the climate and nature crisis.
Each year until 2030 winners from each of the five categories will be awarded £1 million to develop and scale-up their innovations that work to solve the world's biggest environmental problems.
To celebrate the winners and short-listers, a glitzy prize ceremony was held at the Alexandra Palace concert venue, featuring performances from Ed Sheeran, Coldplay, KSI, and more. Stars including Emma Watson, Dame Emma Thompson and David Oyelowo were there to present the awards, and presenters Clara Amfo and Dermot O'Leary hosted the ceremony.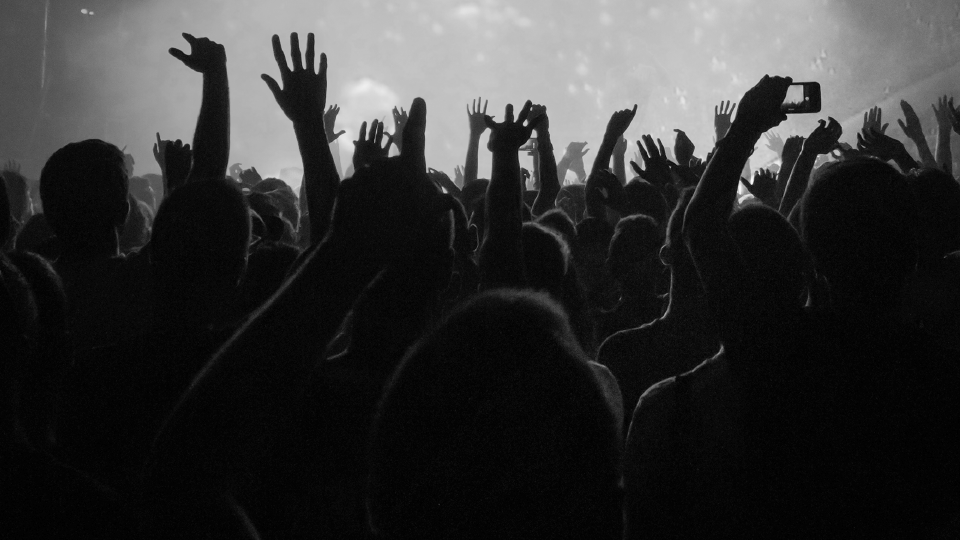 Britain's Prince William and Kate, Duchess of Cambridge talk with broadcaster David Attenborough as they attend the first ever Earthshot Prize Awards Ceremony at Alexandra Palace in London on Sunday, Oct. 17, 2021.
Image: Alberto Pezzali/Pool/AP
Attendees walked up a green carpet, as opposed to a red carpet, outside the venue, and were encouraged to consider the environment when choosing their outfit.
Harry Potter actor and feminist activist Watson opted for a dress made from 10 second-hand dresses purchased from Oxfam. Meanwhile the electricity used to power the live performances was generated by 60 cyclists pedalling away.
In a video message delivered at the ceremony, Prince William underlined why the next decade is so important for the world to take action by investing in carbon reduction and climate adaptation in order to limit global warming to no more than 1.5 degrees Celsius above pre-industrial levels.
He said: "The actions we choose or choose not to take in the next 10 years will determine the fate of the planet for the next thousand."
"A decade doesn't seem long, but humankind has an outstanding record of being able to solve the unsolvable," he continued. "Many of the answers are already out there… but we need everyone – from all parts of society – to raise their ambition and unite in repairing our planet."
The inaugural winners were chosen from a shortlist of 15 by judges including broadcaster and naturalist Sir David Attenborough, actress Cate Blanchett, and singer Shakira.
Without further ado, here are the inspirational winners!
1. Takachar, India
Takachar is a social enterprise founded by Vidyut Mohan which won in the "Clean our air" category.
The organisation has developed a small-scale portable machine that converts agricultural waste into biofuel — helping to tackle a massive source of pollution outside Delhi  where farmers are often forced to burn waste to get rid of it.
Takachar's technology has been shown to reduce smoke emissions by up to 98% and the hope is that once scaled up it will cut billions of tonnes of carbon dioxide a year as well as improving air quality. 
2. The Republic of Costa Rica
Any organisation large or small could put forward their ideas for the Earthshot Prize. So this year a project being run by the entirety of Costa Rica took home the prize in the "Protect and restore nature" category.
The country was cleared of most of its forests in the 1990s, but thanks to a concerted effort, it has since doubled its tree cover. Its scheme involved paying citizens to protect rainforests, plant trees, and restore ecosystems, and the government now wants to use the prize money to expand that model to restore biodiversity to urban areas too. It believes this type of scheme can be a model that the rest of the world can follow too.
3. Coral Vita, The Bahamas
This project, run by two best friends, aims to restore the world's dying coral reefs and took the £1 million prize for the "Revive our oceans" category. Sam Teicher and Gator Halpern have developed a way to grow coral on land 50 times faster than traditional methods, so it can then be replanted in oceans to help restore these vital ecosystems.
Their first Coral Vita facility in the Bahamas was destroyed by Hurricane Dorian, which they say brought home the extent of the climate emergency and strengthened their resolve to continue. As well as farming coral, the organisation works on outreach — working with public officials, companies, and the community to improve education around coral restoration.
4. The City of Milan, Italy
Milan is a city on a mission to eradicate food waste. Its Food Waste Hubs, launched in 2019, take in excess food from supermarkets and workplaces canteens from around the city where it is then distributed among NGOs and charities to deliver to people who need it — therefore helping to reduce food poverty too.
The innovative project took first prize in the "Build a waste-free world" category. It is the first major city to enact a city-wide food policy like this, bringing in public agencies, food banks, charities, NGOs, universities, and private businesses.
The hubs are already recovering 130 tonnes of food each year and the aim is to halve food waste by 2030 — leading the judges at Earthshot Prize to hope it can be a "blueprint that can be scaled throughout the world." 
5. Enapter, Thailand, Germany, and Italy
Technology company Enapter has developed a clever solution to the world's demand for renewable energy and has won first prize in the "Fix our climate" category.
Its AEM Electrolyser technology turns renewable electricity into emission-free hydrogen gas.
Normally, hydrogen gas is created by burning fossil fuels. But this new technology has proved that burning fossil fuels isn't necessary and it has already been shown to fuel cars and aeroplanes and heat homes.
The company was co-founded by Vaitea Cowen, who was born on a climate change-affected South Pacific island, spurring her on to find solutions.
Funding from winning the Earthshot Prize will help scale mass production, which is planned to begin in 2022, while growing the team faster and funding further research and development, the company has said.