Around the world, varying degrees of extreme weather events have shown that the earth is experiencing an obvious shift in its climate patterns. Floods, heat waves, and unpredictable weather are becoming much more common, affecting the lives of millions of people. 
However, women and girls are being hit hardest by the impacts of climate change in the world's most vulnerable communities. Some 80% of people so far displaced by the climate crisis are women, according to the BBC, while women and children are 14 times more likely to die in a disaster than men, per a UNDP report from 2021. 
Women are also more vulnerable to gender-based violence, increasing child marriages, interrupted sexual and reproductive health care, and limited access to contraception as a wider fallout from the effects of climate change in their communities. Yet too often, the voices and experiences of women and girls are ignored in climate conversations.
The annual Earth Day campaign, organized by EarthDay.org and honored on April 22, is a great opportunity for all citizens throughout the world to show their support for environmental protection and take climate action. This year's will mark the 52nd Earth Day since its inception in April 1970. 
As part of this year's Earth Day, we asked Global Citizens around the world to share stories of how climate change is affecting their lives. Your answers were so powerful we've put together some of them to share, because your voices deserve to be heard. You can also join us in taking action to combat the climate crisis this Earth Day and every day — start taking action here. 
Asia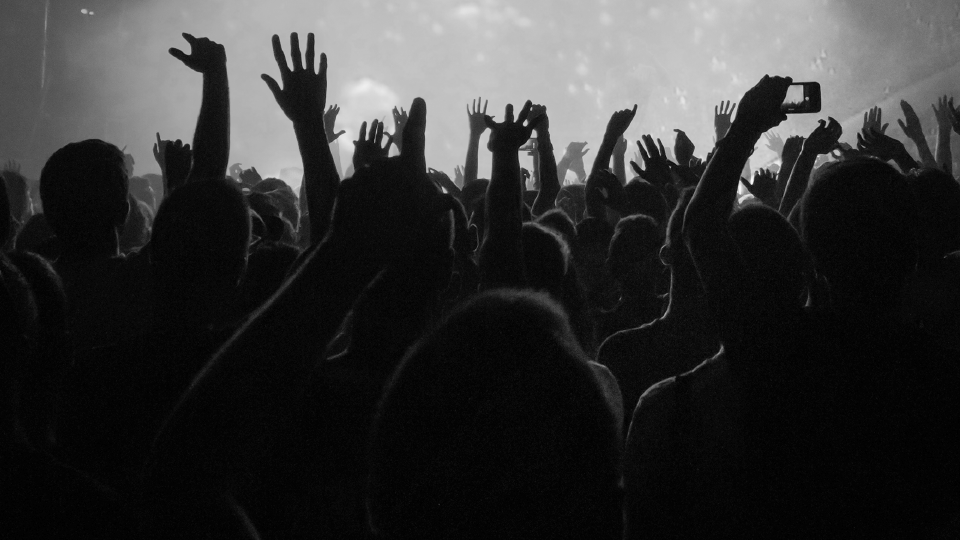 School children take out a march to express their distress on the alarming levels of pollution in the city, in New Delhi, India, Nov. 15, 2017.
School children take out a march to express their distress on the alarming levels of pollution in the city, in New Delhi, India, Nov. 15, 2017.
Image: Manish Swarup/AP
Domini J.J., India: "I can't breathe good air. It's really difficult to go on about my day to day life, which is why it is so hard to go about my regular chores. I work very hard to be eco-friendly, why am I paying for the mistakes made by others?"
Neha P., India: "Hey! I live in India, and for the past two years the temperatures have been so high in the summers that we can't step out of the house for more than 10 minutes. The heat exhausts you. This year, 2022, we're experiencing the highest temperatures ever and it's only April."
Vahini C., India: "It affects our health both mentally and physically. It is harder to carry out the daily household chores for my mother. Pollution is everywhere. Fresh air is on its way to becoming a luxury soon. It is important to stop this as soon as possible."
Aung N., Myanmar: "Climate change affects our lives with huge flooding, tornadoes, storms, and wildfires destroying what we love and value!"
Mayetth P., Philippines: "Global warming is affecting every country in the world! I live in the Philippines and the intensity of typhoons has increased. Look at Typhoon Rai in 2021. I worked with many volunteers providing aid to those islands and provinces that were hit hardest by the typhoon. It will take those islands years to overcome the destruction from Rai."
Africa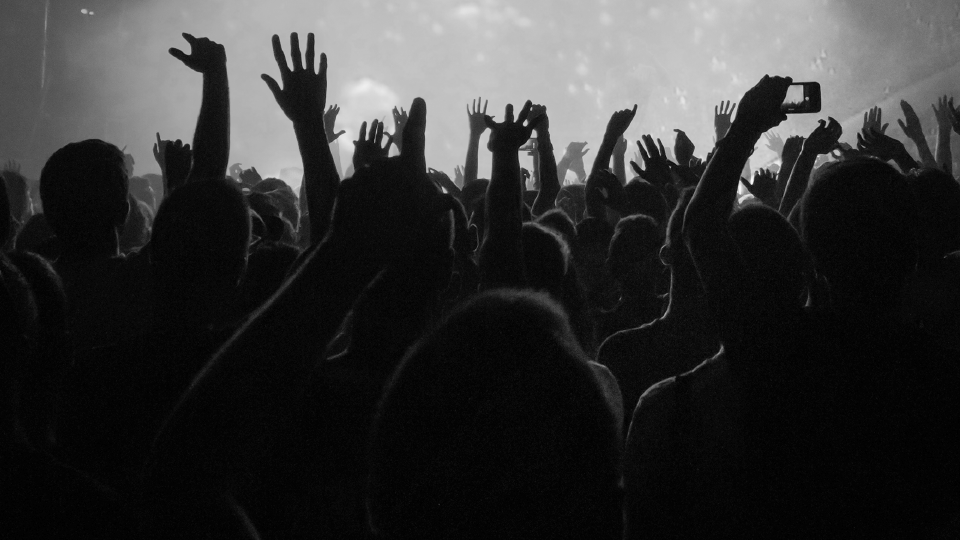 Image: Emmanuel Gbemudu/IRIN
Lato K., Kenya: "As pastoralists in Kenya, we are experiencing long periods of drought and short but dangerous rain periods, which bring flooding. The drought causes starvation of our cattle and the rain drowns them."
Chinasa I. U., Nigeria: "The climate crisis is making it difficult for my family in the rural areas to cultivate their seasonal crops without interruptions, due to both floods and droughts."
Peter N., Nigeria: "The climate crisis is affecting my life in so many ways. From the high cost of living due to poor yield from farming caused by damage, to the land and air and water pollution, which has caused some of my friends and neighbours to be hospitalised for various respiratory cases."
Sanusi H. M., Nigeria: "Personally, I am suffering from the climate crisis and climate change. The weather is so hot that I usually get [bouts of] heat stroke at any moment. Climate crisis is affecting not only the environment but our health too."
Emmanuel C., South Africa: "My country has seen new levels of floods in the region of KwaZulu-Natal. It's the biggest natural disaster that has ever hit our country. Global warming is real and we need to take serious action before it's too late."
North America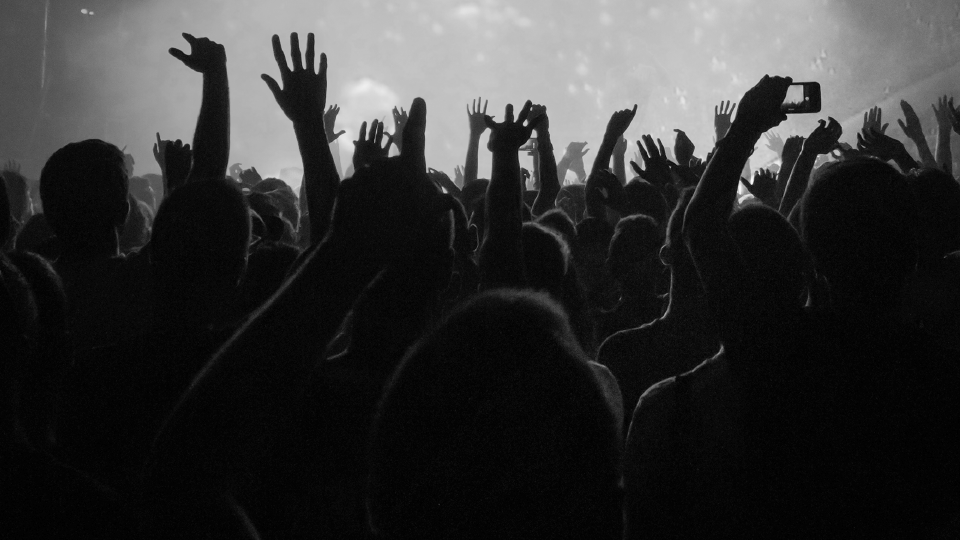 A motorists on Highway 101 watches flames from the Thomas fire leap above the roadway north of Ventura, Calif., on Dec. 6, 2017.
Image: Noah Berger/AP
Ochmanek E., Canada: "In the last eight months I have lived through a heat dome that saw the highest temperatures ever recorded in Canada, a drought that is killing our cedars (the tree of life), waters too warm for salmon to spawn, the flooding of farms that I depend on for food."
Anvitha J., United States: "It's affecting the weather around me, the trees and grass and all living beings around me. There's fewer trees and fewer flowers and it snows in April and it's boiling hot in October. It just doesn't make sense because of climate change."
Angela E., United States: "We just had a massive storm flood that destroyed our neighbourhood causing death, destruction, a major disaster, which most still have not recovered from seven months later and it's not covered by insurance. It's exceptionally windy and we are facing strong storms all the time now."
Lisa-May R., United States: "I live on an island in the intercoastal waterway, my home is 13 feet above sea level and the level is rising. My home insurance has gone up immensely as I am in a flood zone, and the deductible for 'named storms', which are every storm, is too high. I stress about everything in regard to the climate crisis."
Nicole S., United States: "I am constantly having to deal with wildfires in my vicinity during fire season. The poor air quality from the smoke gives me sore throats. I worry about my respiratory health. This year is another drought year. I'm not looking forward to living in a parched environment. I also worry about fire retardant polluting the local waterways. Our local endangered fish population is already suffering due to the low precipitation. Climate change creates complex environmental challenges that need innovative solutions."
Melia M., United States: "I live in California so the fires get worse every year and I have to live in fear of losing my house and family." 
South America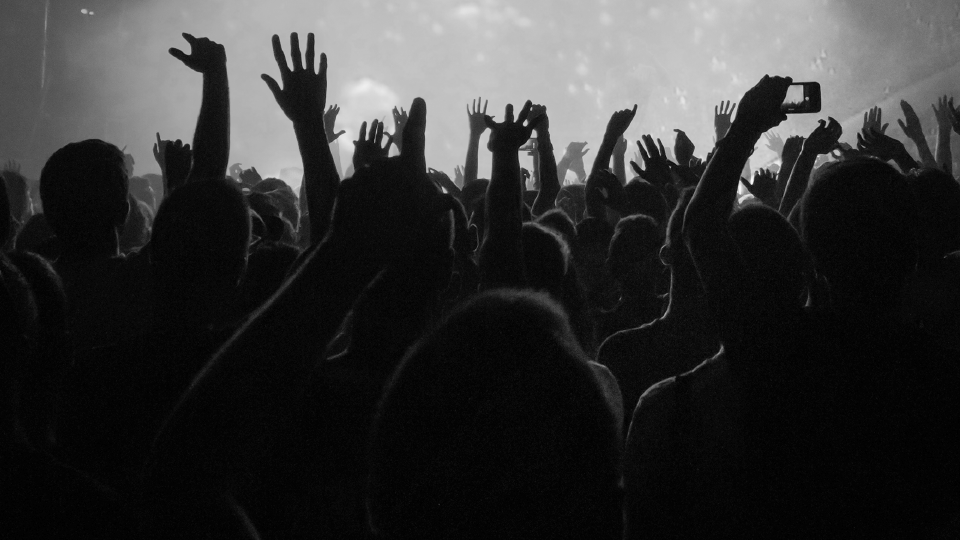 Fire consumes an area near Porto Velho, Brazil, Friday, Aug. 23, 2019. Brazilian state experts have reported a record of nearly 77,000 wildfires across the country so far this year, up 85% over the same period in 2018. Brazil contains about 60% of the Amazon rainforest, whose degradation could have severe consequences for global climate and rainfall.
Image: Victor R. Caivano/AP
Pedro G., Chile: "The area where I live has been in a severe drought for a while. The water dam is at 6% of its total capacity, the worst I have ever seen since the dam was constructed in 1998. I recently visited my sister in the South (the rainy part of the country) and found that the river that used to carry lots of water stopped flowing this summer. Our food and drinking water supply might be affected if conditions don't improve."
Elssy R., Honduras: "The climate change is killing my dear coral reefs and everybody should know how important they are."
Raúl G. F., México: "The climate crisis is limiting our access to safe water and is contributing to increasing water scarcity. This does not affect everyone equally: people with less resources (economic and educational), suffer more than the rich, contributing thus to increasing the social gap between human beings."
Damaris F., México: "The days are warmer, the nights are colder. The food is more expensive. We can see every day the impacts of the climate crisis but people don't want to look around."
Yazmin O., México: "Since I was a child I have lived near a very polluted river, and this gets worse during the hot weather. It's the Lerma Santiago River in El Salto, Mexico. Among the population, there are a lot of cancer cases and stomach issues."
Cindy C., México: "The weather is so unpredictable, the whole world is turning inhabitable. So many things have changed, the world is not how it used to be. Where I live it's much hotter now, and there is less water. It's difficult to live like this."
The Caribbean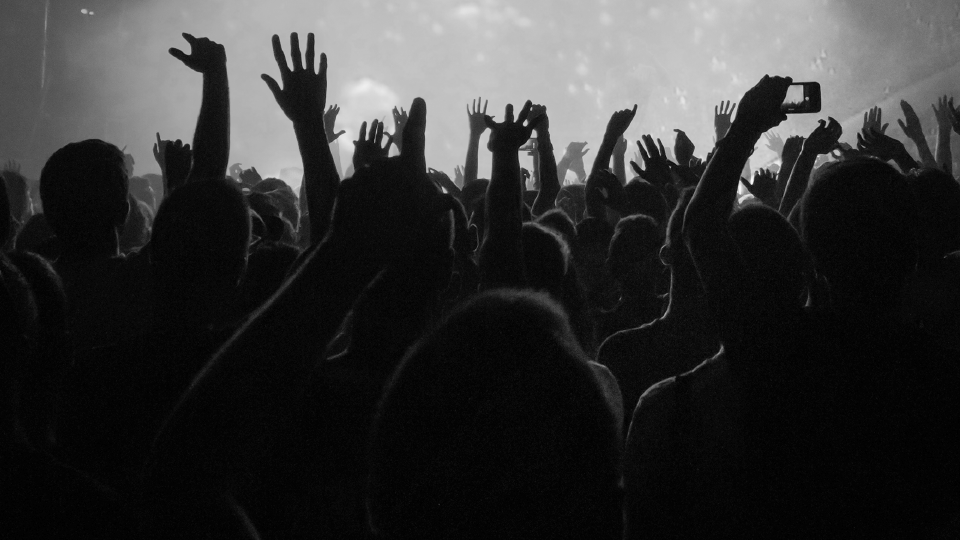 A home is surrounded by debris brought in by Hurricane Irma in Nagua, Dominican Republic, Thursday, Sept. 7, 2017. Irma cut a path of devastation across the northern Caribbean, leaving thousands homeless after destroying buildings and uprooting trees. Irma flooded parts of the Dominican Republic when it roared by Thursday, just off the northern coast of the island it shares with Haiti.
Image: Tatiana Fernandez/AP
Maya N., Trinidad and Tobago: "My country's water system is being affected and they are proportioning the water for citizens."
Europe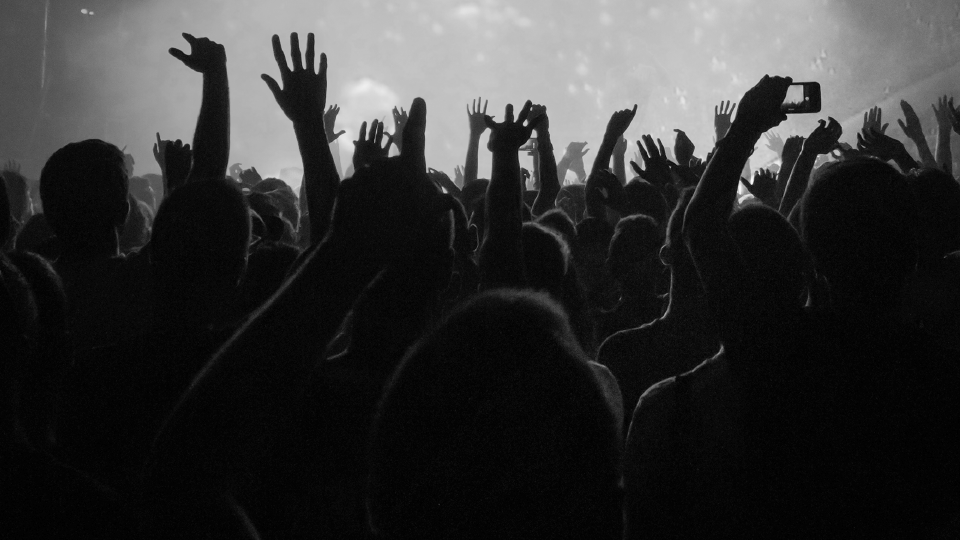 Damaged houses are seen at the Ahr river in Insul, western Germany, July 15, 2021.
Image: Michael Probst/AP
Elif Ü. A., Germany: "In Germany, there were floods last year which caused many deaths. I am scared that it will get worse. People I know and me weren't affected yet, but if we go on like this, ignoring those dangers, everyone will be in huge danger because of the climate crisis. We ARE in danger NOW."
Ann P., Greece: "Very unpredictable sudden weather extremes causing chaos, deaths from fires, flooding, falling trees, electricity blackouts, rising prices, unemployment. Mental stress from all this. Women carry the burden as carers."
Sabine W., Ireland: "I live in the West of Ireland and our weather patterns have changed. More rain, more storms. There is flooding at high tides. Unless there is radical improvement in climate action, a lot of our coastal areas will be reclaimed by the sea."
Alexa., Poland: "As a woman I think about my family, women tend to worry more about safety especially for their children. When I think of the climate crisis I think of the fact that I don't even have children yet and the climate situation is already bad. I have every right to worry and do everything I can to ensure that my kids will be able to live their lives appreciating everything I could've when I was young so they can have the best careless (in a good way, of course) childhood."
Australia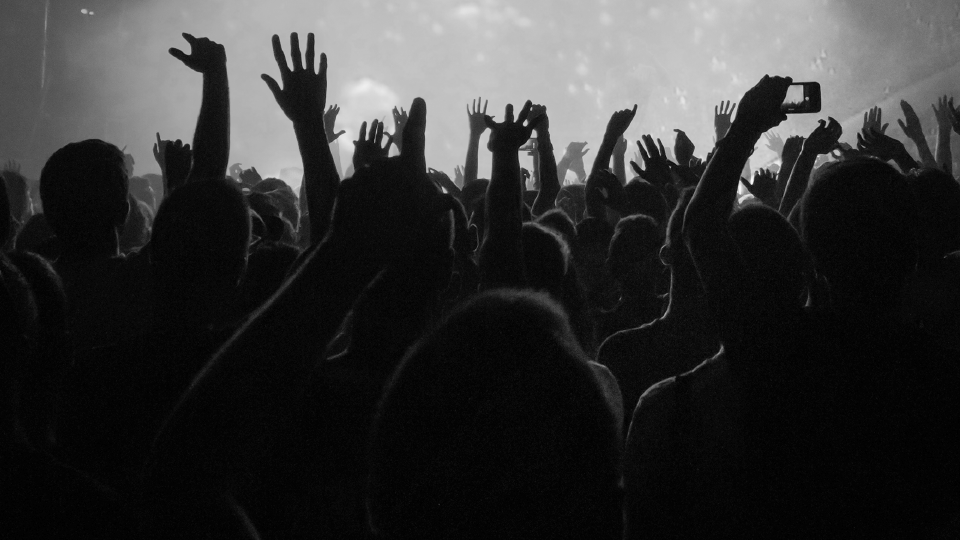 Kangaroos graze in a field as smoke shrouds the Australian capital of Canberra, Australia, Jan. 1, 2020.
Kangaroos graze in a field as smoke shrouds the Australian capital of Canberra, Australia, Jan. 1, 2020.
Image: Mark Baker/AP
Shar T., Australia: "I watched, horrified, on the news as my sister's small regional town of Lismore in New South Wales Australia flooded twice within weeks. Governments have been building homes on rivers, oceans, and now the planet is saying: 'Enough'. We are not living in harmony or in balance."
Lou N., Australia: "Growing up enjoying the sun, fresh air, and feeling the earth beneath my feet was one of the biggest highlights of my childhood and has made me appreciate the beautiful nature we live with. But over time with climate change and the destruction of our beautiful nature has made our younger generations miss the opportunities we once had, and when I grow up and have children of my own, I'd love them to have the chance to experience the same memories I had."
Shannon M., Australia: "I am constantly worried about my future. The cost of living continues to increase due to droughts and floods. I fear I should not have children because their future looks extremely grim."
Renee K.,Australia: "I am living in New South Wales, Australia in the midst of unprecedented floods. Friends have lost homes, businesses, animals — everything they own. This comes after years of drought, blazing fires, mice infestations, and more floods. When will world leaders wake up to what is happening and take action to protect our planet and all that sustains life?"
Responses have been lightly edited for clarity.