For years, young immigrants have fought for their rights. Now, all of it could be taken away.
When Elizabeth Vilchis graduated from high school in Harlem in 2006, she dreamt of working for one of New York's top construction companies as an engineer.
"I wanted to be part of the team that built the tallest building in the world," she said over the phone to Global Citizen.
During her freshman year of college, she applied to one of the industry's most prestigious and competitive internship programs in New York City. Several interviews later, she got the callback: she would start in the fall. Excited was an understatement, she said.
But that excitement wouldn't last for long.
On her first day, Vilchis handed in her internship forms to the company's human resources representative, who noticed that where she should have filled out her social security number, the line was left blank.
"I thought that I'd be a failure in life."  - Elizabeth Vilchis
"Later during the day, three people, all well-dressed in suits, brought me over to the office of the guy who was in charge and sat me down," she said. "They sat me down to tell me that I couldn't be a part of the program, and that I also couldn't be in the office because they would legally get in trouble for having me physically there."
"They escorted me out of the building," she said.  
Becoming a Dreamer
Like an estimated 3.2 million others, Vilchis grew up in the United States as an undocumented immigrant.
When President Barack Obama created the Deferred Action for Childhood Arrivals (DACA) program in 2012, giving temporary protection to undocumented migrants who arrived to the US as children and allowing them to legally work in the US as adults, Vilchis applied.
At the end of her seven-year-long college experience, she became a "Dreamer" — a nickname given to those young immigrants trying to find a path to citizenship, named for a previous bill, the Development, Relief and Education for Alien Minors (Dream) Act. There are now nearly 800,000 Dreamers in the United States.
On Sept. 5, President Donald Trump ordered an end to the DACA program over a six-month period, at the end of which the Dreamers will be eligible for deportation. Now Vilchis and thousands of other Dreamers are at risk of losing all they've worked for in the US.
Chasing the American Dream Before DACA
For Vilchis, life before and during DACA has been challenging. She recalled the feeling of being escorted from the construction company where she felt she had finally been given a chance at the success.
"The whole thing was just overwhelming," Vilchis said. "They had taken that opportunity away from me, and I just didn't want opportunities taken away from me anymore, especially after I worked so hard."
The construction company where she got her internship, which was following standard procedure at the time, did not respond or offer a comment to Global Citizen's requests.
For those who grew up in the US without the nine-digit social security number, trying to be successful can be close to unattainable when institutional rules prevent them from doing so each step of the way.  
For Vilchis, the first major setback came around the time of senior year of high school as she sat on the sidelines while her peers received college acceptances and scholarship packages.
She pushed aside her application for Columbia University -- instead, attending City College of New York in Harlem, which allowed her to pursue higher education as an undocumented student.  
"We're raised with the thought that if we get an education there isn't anything that we can't achieve. The idea still seemed true," she said.
UCLA's Center for Labor Research and Education argued that although undocumented students don't always have the same access to resources as legal US citizens, they often perform very well in school — and many are "honor students, student leaders and athletes with high academic achievement."
Many also miss out on study abroad trips, are not able to transfer to new schools, and are barred from certain programs and careers that would land them in professional or managerial jobs, all because of their citizenship status.
"If education is the key to success," Vilchis added. "Then I thought that I'd be a failure in life."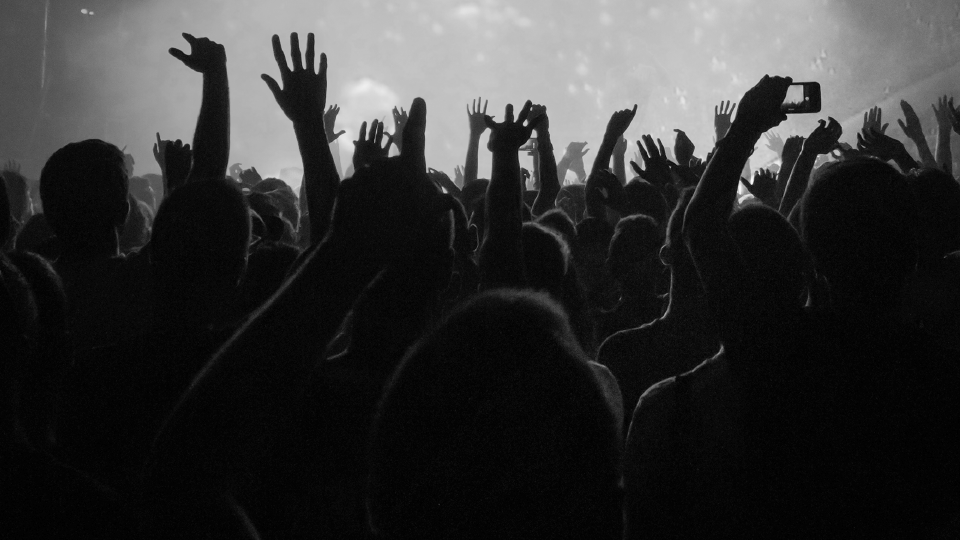 Image: Rebecca Lee Sanchez for Global Citizen
The Catch-22 of Becoming a Dreamer
A 2014 estimate from the Migration Policy Institute found that nearly 400,000 young immigrants who would otherwise qualify for DACA don't because of missing academic requirements, even though they cannot complete the requirements because of their immigration status.
Many, according to Harvard Sociologist Roberto Gonzales, are dissuaded from pursuing their education and career goals by the circumstances of their unauthorized status and eventually, drop out of high school.
For the 65,000 undocumented high school students who do graduate, only five to 10% make it to college due to a lack of available financial aid for undocumented students.
"There were times where I just wanted to give up. It was really challenging." - Yadira Dúmet
Yadira Dúmet, a young DREAMer from Peru currently living and working as a housing assistant at a tenant advocacy organization in New York City, took almost 10 years to complete her bachelor's degree, finally graduating in May of this year.
"I was able to go part time [to college] since I was paying out of pocket," she told Global Citizen. "I was considered out-of-state tuition, so it was really high."
Between shifts waitressing, hours studying, and her own time voluntarily working on Hillary Clinton's 2016 presidential campaign, there were several times Dúmet paused her education simply because she couldn't afford it.
"My parents are not here so I was by myself," she said. "There were times where I just wanted to give up. It was really challenging."
Even after Dúmet received her status as a DREAMer and transferred to New York City's Queens College in 2012, she still faced limitations.
"It took me about a year and a half just to get all of the documents that they were asking for," she said. "It was the first time that I actually cried and said, 'Wow, I don't belong here.'"
In many ways, DACA didn't solve everything — or even all that much.
The Obama-era policy allowed young, undocumented immigrants who qualified for the program to receive a renewable two-year deferred action from deportation, allowing them to apply for work permits, get a driver's license, start businesses, and complete their higher education.
Undocumented college students like Dúmet are not eligible for federal financial aid, and often must pay out-of-state tuition.
The American Dream — Still Out of Reach for Dreamers
More than 75% of DACA permit holders are employed and despite millions in tax contributions, they are not eligible for the benefits their tax money goes toward, including Obamacare or Medicaid.
"There's so much money that goes into things that DACA recipients can't even benefit from, like social security," Turkish-born DREAMer, Hümeyra Çelik, told Global Citizen. "If there is no pathway to citizenship, I'm never going to be able to get that money back."
The Social Security system has grown increasingly reliant on the stream of revenue from undocumented immigrants who pay $13 billion into the retirement trust fund, according to The Atlantic, and will only receive $1 billion in benefits, according to an official at the Social Security Administration.
Since she was 15 years old, working at a small mall in Levittown, Pennsylvania, Çelik has paid taxes.
And now, after being the first to graduate from college in her family, the 23-year-old is "living her American dream," working in New York City as a production coordinator for a major entertainment company.
"So, it's really sad that my American dream could be so easily taken away from me," she said.
That's how hundreds of thousands of young students and workers felt early in the morning on Sept. 5, as they gathered around television sets to hear that the DACA Program would be rescinded.
These 800,000 DREAMers were suddenly faced with uncertain futures.
The End of the Dream?
Following a statement issued by US Attorney General Jeff Sessions, President Donald Trump said it was "in the best interests of our country" to "begin an orderly transition and wind-down of DACA, one that provides minimum disruption."
Under the plan, the Trump administration will stop considering new applications for legal status, but will allow any DACA recipient with a permit set to expire before March 5 of next year the opportunity to apply for a two-year renewal if they apply by October 5.
"There are obviously a lot of challenges with that because if you don't know about it, if you're confused, if technically you don't actually need to submit a renewal request for a couple more months, if you don't get them in by October 5, you're out of luck," Lorella Praeli, Director of Immigration Policy and Campaigns at American Civil Liberties Union, told Global Citizen.
It means that in a matter of days, 150,000 people may lose their ability to work and their protection from deportation if they don't find the means to pay for the $495 renewal, Praeli added.
Starting March 7, 1,400 people will lose their work permits every day and become more vulnerable to deportation.
"This is an arbitrary deadline," Praeli said. "This is a manufactured crisis."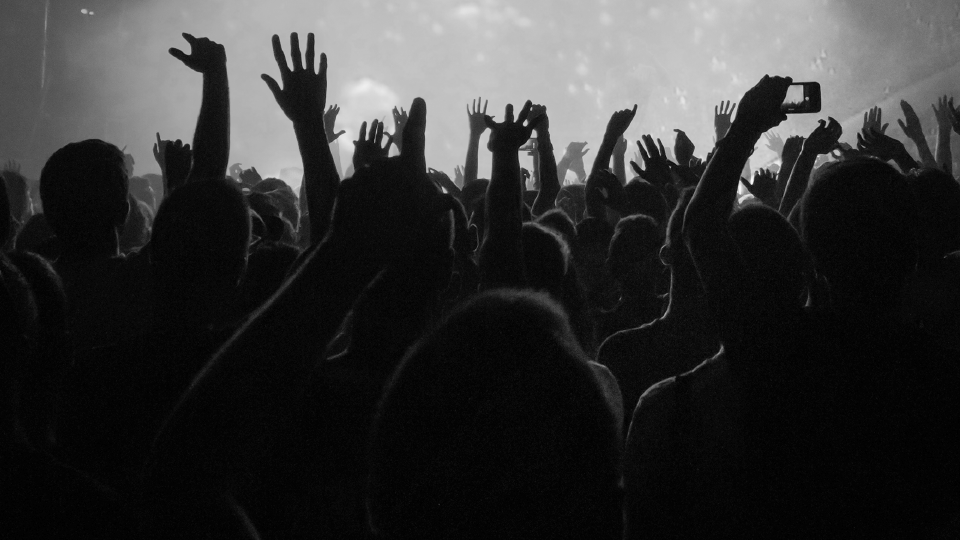 Image: Jacquelyn Martin/AP
The Dangers of DACA
In the aftermath of the rescission, the extensive personal information of DREAMers, collected by the government, has also become a cause for concern for many recipients and immigrant rights advocates.
A Department of Homeland Security official said that all personal information provided to the government by DACA recipients would be kept in the department's system.
"I was skeptical when President Obama first announced this program," Dúmet said. "Not just me, but thousands of students who were eligible for DACA because it meant you're giving your information to the government....and that's why so many didn't apply. We thought it was just a way to catch us, for the government to deport us."
Recipients had to hand over extensive background information and pass fingerprint checks.
"This is an arbitrary deadline. This is a manufactured crisis." - Lorella Praeli
That information is now subject to being handed over — upon request —  to Immigration and Customs Enforcement (ICE) by Citizenship and Immigration Services.
"It's like a dystopian book, it's very crazy, I feel very uncertain," Dale St. Marthe, a DREAMer born in St. Lucia told Global Citizen.
St. Marthe was brought to Miami, Florida when he was only a baby after a medical condition "became something the doctors couldn't handle" in his own country.
In Miami, he was diagnosed with severe immune deficiency.
"I got the treatment I needed but since my state, my situation was so rocky...we decided that I needed to stay," he said.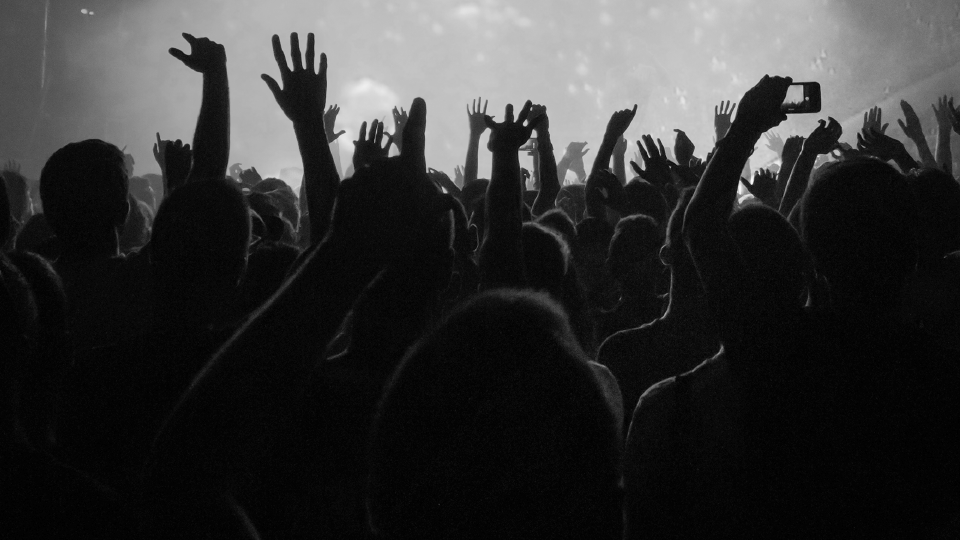 In this photo made Thursday, March 6, 2015, U.S. Immigration and Customs Enforcement agents enter an apartment.
Image: LM Otero/AP
Keeping Hope Alive
Those who emigrate to America; who come in the shadows; who overstay their visas often do it out of desperation.
They flee their homes looking for medical treatment or asylum in the US and share the same concerns about security and safety that Americans have. And they leave behind entire lives.
"Coming to the United States was not just about getting more," Isaac Montiel, a DREAMer from Mexico told Global Citizen. "It was also about everything that we gave up in our countries. I had to give up seeing my family."
Montiel saw his dad again for the first time in 14 years last December on a trip to Puebla, Mexico.
"When I had to say good bye, it was just heartbreaking," he shared. "It was really sad because I don't know if I'm going to have the chance to see him again."
Still, the United States, to Montiel, "is home."
DACA, he said, has helped him "both personally and professionally," allowing him to seek out higher education full-time, as well as better job opportunities.
He's not alone.
A 2017 survey from the University of California, San Diego found that 5% of DACA recipients have started their own business, 65% have bought their first car, 16% have become homeowners, and 61% said that they'd been able to find jobs that "suited the careers they wanted to have."
Up until Trump's announcement, Montiel had plans on first graduating from college in the fall and later starting a business with some friends.
"That's still my plan," Montiel said, "despite whatever happens."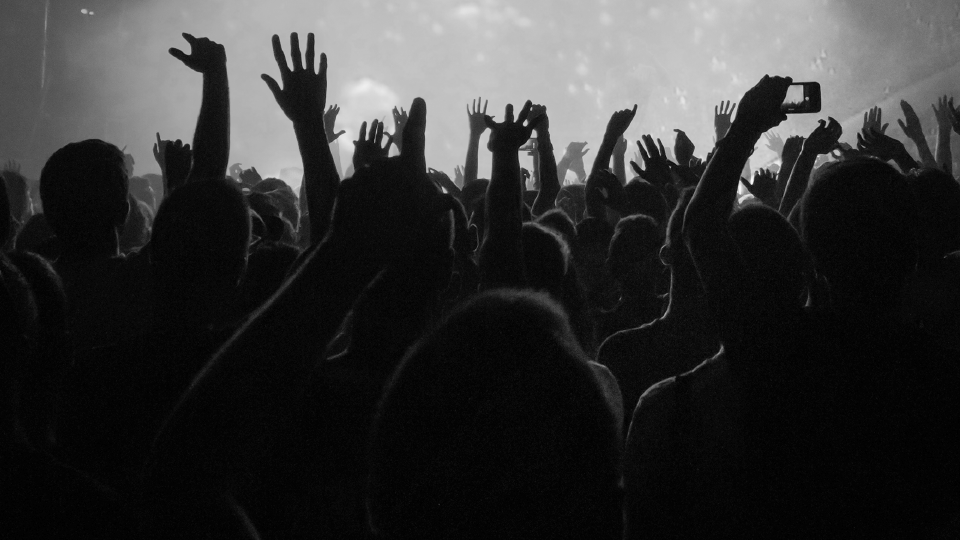 Image: Rebecca Lee Sanchez for Global Citizen