Dr. Melusi Dhlamini is a sexual and reproductive health care provider in South Africa and was named as one of the Mail & Guardian's 200 Young South Africans in 2020. 
Despite South Africa passing the Choice on Termination of Pregnancy (CTOP) Act in 1996, giving women of all ages and marital status access to sexual and reproductive health care, and the country's broad constitutional provisions on equality (including protection from discrimination on the basis of race, gender, sex, and pregnancy) and legal provisions of maternity leave (which is extended to women who experience miscarriages and stillbirths), women and girls continue to face challenges in accessing the comprehensive services they need.
These challenges exist around the world, and the COVID-19 pandemic has increased demand for family planning and reproductive health care, as services were interrupted and access to information and contraception was restricted. More than ever, critical funding for sexual and reproductive health and rights is needed to empower women, reduce poverty, and save lives. 
Here, Dr. Dhlamini reflects on why and how he became a sexual and reproductive health care provider and why he considers himself an activist for sexual and reproductive rights in South Africa.
You can read more from the In My Own Words series here.
---
I was born in the small rural town of Sannieshof, South Africa, in February 1988. I spent most of my early life, until the year I matriculated, between my birth town and Rustenburg.
Raised by my mother and aunt, I became a social justice activist whose values are rooted in intersectional feminism and what it aims to achieve. My activism is underpinned by a desire for gender equality and a world in which your gender and its various expressions; race; and social and economic standing do not negatively affect you. And I carry this into my work every day as a sexual and reproductive health care provider.
Studying medicine was not on my list of possible career paths to follow when I was in high school. As a high-performing learner, I was invested in becoming an engineer. But my family suggested that I also apply for medicine, and I ultimately accepted an offer to study medicine at Wits University under a full scholarship. I fell in love with medicine when we started learning about the human body and how it functions, and that love grew deeper as the years progressed. I was fascinated and always wanted to know more.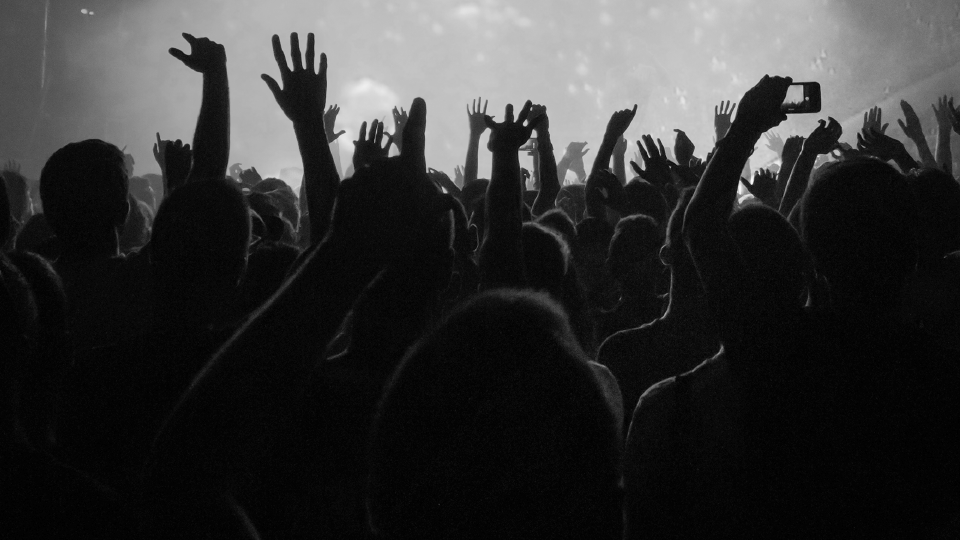 My activism started by speaking openly about my experiences as a reproductive health care provider in various forms of media. The goal was to raise awareness about safe abortions and to fight stigma head on. I used my social currency as a medical professional and a person with a significant following on Twitter to drive conversations. The reception was mostly great and I continued to build on that momentum.
My passion for advancing access to sexual and reproductive health and rights (SRHR) started in the workplace when I was an obstetrics and gynaecology community service medical officer. There was no formal program for safe abortions in our department, so the head of my department suggested that I attend a training organised by Médecins Sans Frontières (MSF, or Doctors Without Borders) and Ibis, in partnership with the Health Department of the North West province. From then on, I forged a working relationship with MSF's safe abortion care initiative in the Rustenburg area.
Together, we managed to train health care workers and set up functional facilities to offer comprehensive SRHR care, which included services for gender-based violence. I was also involved in the training of students, nurses, doctors, and support staff in the department and the Rustenburg region, and I advocated for increased access to reproductive health care through educational initiatives.
The distribution of all health care services in South Africa remains unequal to this day, with people in rural areas getting the short end of the stick. People in poor communities depend on primary health care for their holistic well-being, but comprehensive SRHR is a myth at that level. There are limited options for available services, poor knowledge of certain services by health care workers, and limited awareness among people of reproductive age about the services available to them.
I once had to treat a young woman who had been found by her family after bleeding heavily and collapsing at home. On a closer clinical look, there were signs of an unsafe abortion — of which her family had no idea — and she had developed overwhelming sepsis, an extreme and life-threatening response to an infection. She ended up in the ICU but later died due to multi-organ failure. She was not the only woman under my care who died due to a lack of comprehensive access to sexual and reproductive health care.
This is what really inspired me to formalise SRHR care in our department and spread the word using local media to create awareness of safe abortion care services and to educate on the dangers of unsafe abortions. Comprehensive sexual and reproductive health care, accurate information, safe and affordable contraception, and the freedom to decide if and when to have children not only empowers women — it saves lives.
When I started expanding SRHR services in my department, my efforts were not met with the enthusiasm I had hoped for. Some of the staff were not eager to offer comprehensive services, particularly safe abortion care. It was mostly intern medical officers who were keen to learn and volunteered their assistance.
That meant a lot, because I was confident they would leave the department and carry on proper SRHR care to the facilities where they would later work. I still know a few doctors who rotated through the department that have gone on to advocate for comprehensive SRHR services in their respective facilities and others who went on to establish practices that offer safe abortion services.
The burden of family planning is unfairly borne by women, although men also have options available to them. We need to ensure that those services are expanded to primary health care, even if it's in the form of a referral pathway (in other words, equipping primary health care workers with the knowledge and resources of how to direct patients to the SRHR services they need).
Furthermore, family planning has been shown to reduce poverty, promote social development and security, improve maternal and neonatal morbidity and mortality, empower women, and reduce unplanned pregnancies and sexually transmitted infection, including HIV.
We need impactful investment into comprehensive SRHR care to achieve this. Medical family planning supplies must be made available at all levels of care, health care workers must be trained on available options with continuous support to retain clinical competence, and referral pathways must be established for services that cannot be offered at primary health care level.
Finally, people of reproductive age must be educated on available methods of family planning and where they can access these services. Comprehensive sexuality education must be implemented in schools in order to empower women and girls, from a young age, with autonomy and agency to make informed decisions about their sexual and reproductive health.
---
Women's rights are human rights — and they must be promoted and protected. This 16 Days of Activism Against Gender-Based Violence, from Nov. 25 to Dec. 10, we're asking Global Citizens to join us for our #16Days Challenge, to take a simple action each day that will help you learn more about women's rights, bodily autonomy, and gender violence online. 
You'll start important conversations with your loved ones, advocate on social media for women's and girls' right to their own bodies, support women-owned businesses in your community, sign petitions to support bodily autonomy, and more. Find out more about the #16Days Challenge and start taking action here. 
---
If you're a writer, activist, or just have something to say, you can make submissions to Global Citizen's Contributing Writers Program by reaching out to contributors@globalcitizen.org.