---
Why Global Citizens Should Care 
Black transgender people are among the most marginalized people in the US, facing varying kinds of discrimination and violence on the basis of race and gender, with studies showing that transgender and non-binary teens having higher rates of suicide. Meanwhile, Black Americans have the highest rates of incarceration, which has a life-long impact on a group already disproportionately affected by poverty and inequality. You can join us in taking action for equity and justice here.
---
Dominique Morgan (she/her) is an award-winning artist, activist, and TEDx speaker. She is the executive director of Black and Pink, where she works daily to dismantle the systems that perpetuate violence against LGBTQ+ and gender non-conforming people and individuals who are living with HIV/AIDS.
Here, in honor of Juneteenth — which celebrates the formal end of slavery in the United States — Morgan writes about her experiences of incarceration, growing up as a young transgender woman, and why intersectionality and liberation of all Black people are crucial aspects of commemorating June 19.
You can read more from the In My Own Words series here.
---
My name is Dominique Morgan and I am a native of Omaha, Nebraska. I am someone who has survived and who is thriving post-incarceration. I'm a proud Black woman of Transgender experience. I am the executive director of Black and Pink National. I'm an author, speaker, and singer-songwriter.
And I am someone who seeks liberation every day.
Fighting for liberation — dismantling systems of oppression — matters most in my life and influences how I show up for my people and for myself in very intentional ways. Freedom, release, joy, peace, and contentment are things that we as Black folks have been robbed of for so many years, so focusing on liberation has become my life's work.
I think, especially as a Black Trans woman, and as a Black Queer teen growing up homeless in the Midwest, the experience of being displaced reverberates in my body in a way that reminds me of what my ancestors likely experienced as stolen peoples in the United States.
I was 17 years old when I escaped to the streets to find refuge from a very abusive relationship. After a few days of sleeping in vestibules downtown, I had no choice but to engage in survival sex work to continue some form of life. It was a situation where it was "do or die" in my mind, and in reality — and throughout that year of struggling — I engaged in behaviors that people will identify now as "survival crimes" to be able to exist. Stealing cars, not to joyride in but to sleep in. Writing bad checks for groceries, clothing, and hotels. My 17-year-old mind did not register any of these as heinous actions against society, but rather decisions I made in a time of desperation that led me to being sentenced to 8 to 16 years in Nebraska's prison system.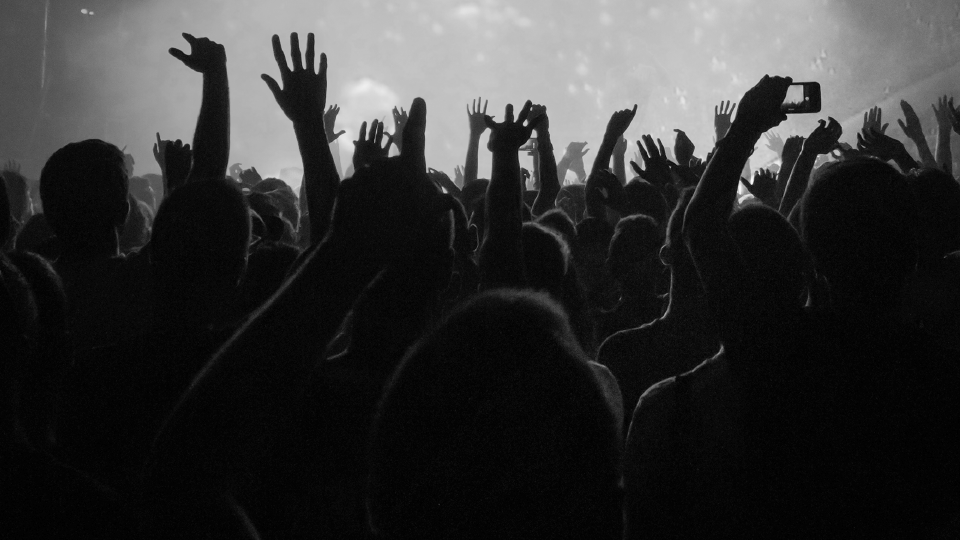 Dominique Morgan poses for a portrait at the Lydon House in Omaha, Nebraska on June 15, 2021. Named after National Black & Pink founder Jason Lydon, the Lydon House offers housing and wrap around support for LGBTQIA2S+ people impacted by incarceration.
Image: Gabriella Parsons for Global Citizen
In prison, I had to learn how to advocate for the other Trans women when we were being assaulted, marginalized for our identities, and prevented from having jobs that would allow us to make a modicum of income. That was the only way I was going to survive, and the only way the people I was connected to on the inside — that I'd built relationships with in prison — would survive as well. It slowly became apparent that advocating for others, amplifying the voices of oppressed people, was my purpose on this earth.
My organization Black and Pink is currently the largest prison abolitionist organization in the United States that focuses on and centers the needs of LGBTQ+ people or people who identify as living with HIV and AIDS, who have been system-impacted, or negatively affected by incarceration. We look at the impact of incarceration, detention, and jails as well as juvenile detention, probation, and diversion. It allows us to center the needs of the families, biological or otherwise, of people who have been incarcerated. It means we talk about the impact of the carceral state on our communities, on our neighborhoods, and on our schools.
In the United States, the 13th Amendment — which ended slavery except as punishment for a crime — continues to uplift systems of punishment and harm, allowing them to implement measures that inherently recreate the experience of slavery for Black people. 
At Black and Pink, we're trying to innovate and transform. We're trying to dismantle. We're trying to build a world where everyone can see who their best self is — a world where they can truly have the access needed to bring the best out of life.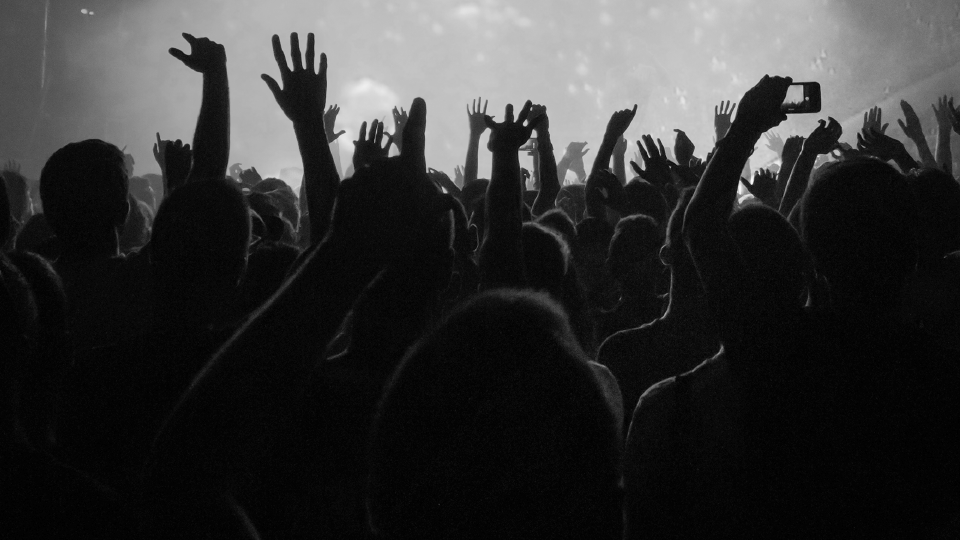 (L) Visitors of Lydon House leave messages of affirmation for residents. (R) Morgan sits in the living room at Lydon House. Pillows with illustrations of Black trans activists, Marsha P. Johnson and Miss Major Griffin-Gracy, are on the couch behind her.
Image: Gabriella Parsons for Global Citizen
It was through Black and Pink that I unlocked this huge revelation: Abolition is the birthright of Black people. As oppressed people in this world, our birthright is to feel as free and as unhindered as possible. Our birthright is to have these intrinsic connections to other Black people, to feel loved and to feel most loved by people who look like us. 
Juneteenth is a time to honor and continue fighting for this birthright. But it's also a day to acknowledge the intersectionality of Black experiences. I hear cisgender and heterosexual Black people say Queerness and LGBTQ+ Black are a blight on the Black community, or tell us that we need to focus on our Blackness when we come into spaces and leave all of that "other stuff" to the side.
But I don't think it's an accident that Juneteenth and Pride Month are celebrated at the same time. Pride honors when Queer Black and Brown folks, especially Trans Black and Brown folks, declared that our existence can't be unlawful — that our representation is important and that our lives not only matter but that we also deserve to be amplified, respected, and loved. This happened at a time when we were already remembering the sacrifices of our ancestors as they battled many of the same things.
Tangible liberation has been the motivation of Black people from the beginning of our existence in the United States. And the revolution that is happening now — including the reignited fight for racial justice over the past year — is propelled by the sweat and tears of Black Queer and Trans people all over the country.
Throughout history, Black people have been told we are only a portion of a whole person. We've been told we are incapable of being educated. We've been told we are animals. We're still combating these untruths today. If we don't tell our stories, if we don't recognize the power of our Blackness and that our power as Black people grows as our connectivity to each other intensifies, we will continue to repeat the past.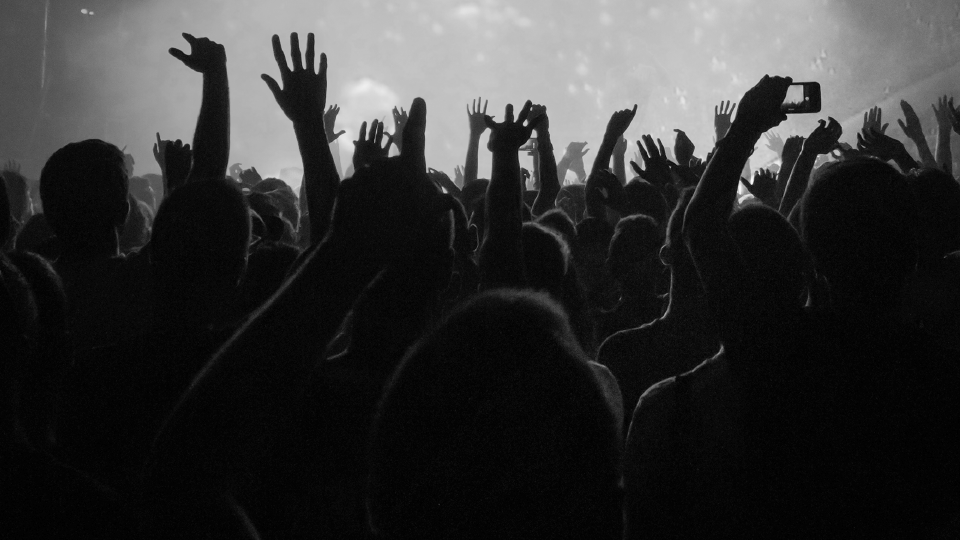 Dominique Morgan poses for a portrait on the steps of Lydon House in Omaha, Nebraska on June 15, 2021.
Image: Gabriella Parsons for Global Citizen
In my work, I'm not interested in reform at this point of my life. We are at a place where we deserve and demand change. I want change rooted in accountability and addressing of the harm that has happened before and a clear plan for how those circumstances will never happen again.
If you want to support the work of liberating all Black people this Juneteenth and beyond — you can join us at Black and Pink, learn more about our work, and amplify it on social media.
Black, straight, cisgender people — I need you all to recognize that I am your sister.
And I challenge my community — the Black community, the Black Trans community, the Black GNC community — to invest in what it means to be Black folks who are multifaceted.
Lastly, you can, at all costs, love yourself. Love the people who are close to you in the way that you deserve. 
---
If you're a writer, activist, or just have something to say, you can make submissions to Global Citizen's Contributing Writers Program by reaching out to contributors@globalcitizen.org.