Health
'Decade of Vaccines' to Usher in the End of Polio
We really are so close to ending polio now.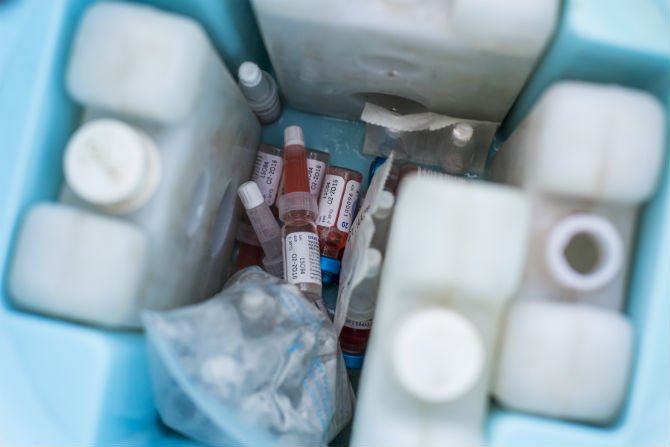 This article is brought to you in partnership with Pfizer.
---
2016 may mark the last case of wild poliovirus. We are so close to ending polio now. Pakistan and Afghanistan are the last two countries in the world in which polio remains and to date there are only seventeen cases of the virus between both countries. The world is mobilizing to continue steadfast progress to vaccinate the most remote and conflict-ridden areas, and sustain our hard-won gains.
We are over halfway through what the global health community declared in 2010 to be the 'Decade of Vaccines'. With a vision to extend the full benefits of immunization to all people by 2020, the Global Vaccine Action Plan, which was endorsed by all 194 member states at the World Health Assembly in 2012, made polio eradication the first achievable milestone. And we're 99.9% of the way there.
Polio has come to be a global success story for vaccines. 16 million people who would have been paralyzed by polio can walk and over a million children are still alive today thanks to improved accessibility of vaccinations. Despite these recent successes, Dr. Rebecca Martin, Director of the U.S. Centers for Disease Control and Prevention's Center for Global Health reminds global citizens, "Now is the time the world must act rapidly and together in stopping any outbreaks of polio."
Vaccines are among the most effective approaches to tackling global health problems and ensuring healthy lives for all. Immunization prevents between 2 and 3 million deaths per year.
Pfizer is working to accelerate access to vaccines in the world's poorest countries. Pledging to supply 740 million doses of its 13-valent pneumococcal conjugate vaccine — meaning 13 vaccines in one — to immunize infants and children in developing countries, Pfizer is working to drastically reduce the burden of infectious diseases worldwide. In addition, in 2014, the Pfizer Foundation provided $3 million to enhance immunization coverage in Ethiopia, Malawi, Indonesia, Pakistan, Uganda, and Zambia.
Image: Flickr: European Commission DG ECHO: Afghanistan Vaccinations
Countries committed to vaccinating their children are making a long-term investment in their national health and economy. Vaccinations are extremely cost-effective by preventing disease and reducing long-term health-care expenses. Pfizer has set a goal to protect the world's most vulnerable children through a sustainable and low-cost vaccine program.  
Over the next ten years, vaccinations are projected to prevent more than 100 million cases of illness and 3.7 million child deaths. The Global Vaccine Action Plan developed for the decade aims to introduce new and improved vaccines and jump-start research and development for the next generation. The value of vaccines goes beyond saving lives. A life free of illness means a life without the burdensome costs of medical treatment. Healthy families are able to lead more fulfilling lives.
In order to eradicate polio and finish the fight against vaccine-preventable disease, we must call on our world's leaders to improve the reach and accessibility of vaccines to those who need them most. Commitment to eradicate polio was recently reaffirmed by global leaders at both the World Health Assembly in Geneva and the G7 Summit in Ise-Shima. Now is the time to hold them accountable to end 2016 polio-free.
---
Annika Reno, Global Citizen U.S. Policy and Advocacy associate contributed to this article.