Children rely on their parents to protect them from bullies, shelter them from harm, keep them safe. But while some children are trying to get around the internet and TV controls their parents set up to prevent them from seeing mature or inappropriate content, others are forced to create that content.
What happens when parents are the bullies, the causers of harm, and the ones who threaten children's safety? What if, rather than blocking harmful content like pornography, parents force their children to produce it?
They are robbed of their childhoods.
That's exactly what happened to 9-year-old Jennifer*, whose mother ran a webcam sex tourism business out of their home in the Philippines. Two years ago, Jennifer and four other children (ages 7-10), were rescued from a home in Manila during a police raid - they were just about to put on a "show."
These "shows" are nothing like the cute plays most children privately put on in their backyards for their parents. These "shows" are live-streamed overseas to a paying customer, who can request sexual acts to be performed on or by the children - including sexual acts performed by the children on one another.
Sadly, there's nothing unique about Jennifer's story. Child pornography, particularly, the live-streamed sexual exploitation of children, is a billion-dollar industry. And the Philippines is its number one source.
The nature of the problem
Of 15,000 tips the Philippines Office of Cybercrime received in 2015, 80% had to do with child sexual exploitation. The industry is believed to be thriving in the Philippines because of high levels internet access (relative to other developing countries), the widespread knowledge of English, and persistence of poverty.
18.4 million people in the Philippines live in extreme poverty - live on less than USD $1.25 a day - and the dire conditions can drive people to desperation. For Rosalyn and her sister, falling below the extreme poverty line was the final push for their parents. Afraid they wouldn't be able to feed their seven children, their parents forced them to perform sexual acts online in exchange for wire-transfer payments from foreigners (the estimated price of a live-stream session is between $5 and $200). Wire-transfer payments are easier to make to the Philippines because remittance systems are well established to cater to the large number of Filipinos who work abroad and regularly send money home.
Over 10 million Filipinos live and work abroad (out of a population of 92.2 million) as "overseas Filipino workers" often as care-givers, domestic helpers, or in service industries. The income they earn and send back to their families supports close to half the households in the Philippines, but means that 9 million children are missing a parent leaving them more vulnerable to exploitation. Three of the children rescued with Jennifer* were living with Jennifer's mother because their mothers were working abroad and were unable to physically care for them.
Tens of thousands of children are believed to be involved in live-streaming child sexual abuse in the Philippines: https://t.co/4Zg7zPL2TQ

— UNICEF Philippines (@unicefphils) May 31, 2016
Tens of thousands of children are being exploited, often tricked into abuse by the people they trust most. Children as young as 2 years old have been rescued from cybersex trafficking rings. Many of the children forced into the cybersex business are too young to understand the situation and trust that their parents and other adults would never ask them to do something wrong. These kinds of operations are "open-secrets" in certain neighborhoods where people are hesitant to report their neighbors; in a sense, this normalizes them. As a result, children don't necessarily recognize their situations as abusive.
Years after being rescued from her situation, one girl remained angry at the undercover agent who saved her, and other children. A 3-year-old boy who had been removed from the same home continued to do a "sexualized dance" when he saw adults using mobile phones, assuming they wanted to film him. The psychological impact of suffering this abuse can last long after being rescued; it can follow them through adulthood, predisposing them to  becoming sex workers, tolerating abuse, or becoming perpetrators of abuse themselves.
Global impact
While this a massive problem in the Philippines - it's actually a global problem.
The Philippines recognizes the severity of the problem; it has made it their top cybercrime priority and passed legislation in 2009 cracking down on child pornography of any kind. But an increasingly connected and technologically advanced world makes it difficult for the Philippines to tackle the problem on its own.
VPNs, software like Tor, and encrypted streaming and transactions allow internet users to mask their identity, making it increasingly difficult to track down perpetrators and even harder to prosecute them. In the past few years, the number of criminal cases relating to the cyber sexual exploitation of children in the Philippines has risen, from 57 in 2013 to 167 in 2015 - though there have been few convictions. Some operators of live-video child sex businesses have been arrested and imprisoned, but have yet to be tried - largely due to a lack of capacity - and the Philippines' age of consent (12 years old) further complicates the matter.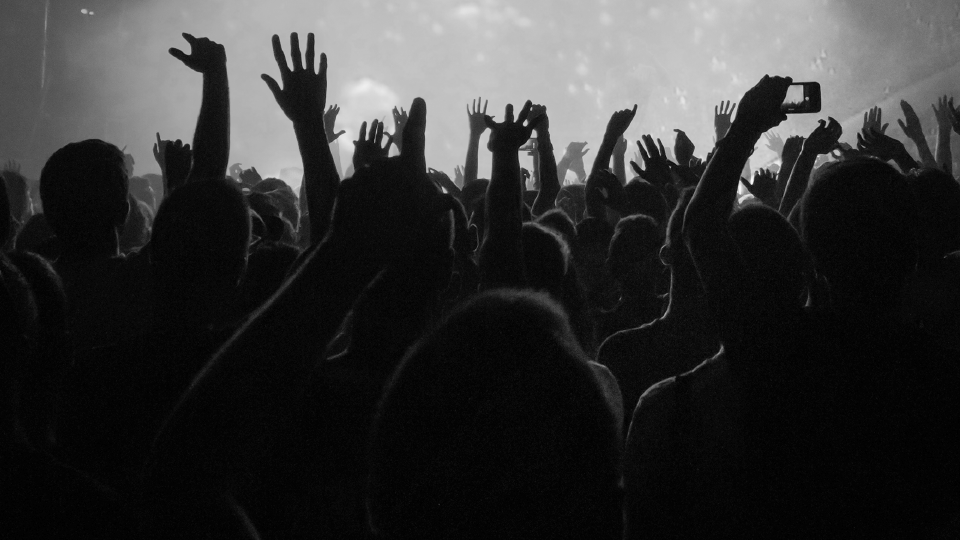 Image: Wikimedia Commons
Even when Filipino enforcement can track down foreign offenders, it is not necessarily within their jurisdiction to prosecute. So although the Philippines is experiencing this problem most severely, they cannot tackle it on their own.
And it shouldn't fight this battle alone because the foreigners paying for these "shows" are as guilty as those running the businesses. Furthermore, child sex tourism doesn't only occur in the Philippines, it's happening around the world. One study identified Montreal, Las Vegas, and Washington, D.C. as hotspots in North America.
What can be done
In 2013, Dutch organization Terre des Hommes created a virtual girl, much like Jennifer and other girls forced into cyber sex tourism, to help catch child predators soliciting live-video child pornogrpahy from the Philippines. Over ten weeks, more than 20,000 people, mostly men, approached the girl, named Sweetie. Terre des Hommes was able to identify a sample of 1,000 people of whom the majority were from the US, the UK, and India - they shared their findings with Interpol to take action.
There needs to be a concerted global effort to hold those who engage in child sex tourism, cyber or otherwise, accountable. In 1994, Australia became one of the first countries to criminalize the sexual exploitation of children committed by its citizen abroad. The US similarly prosecutes its citizens for engaging in child sex tourism, and created a task force devoted to catching and bringing predators to justice in 2003.
International initiatives like the Virtual Global Taskforce and #WeProtect are leading joint efforts to eliminate child sexual exploitation and are doing so through collaboration with local governments and NGOs. But the next step is to get internet providers involved, according to UNICEF. As long as predators can hide their identities on the dark web and through other methods, they are able to hide their crimes.
All children have the right to be safe, to be secure, to live a childhood free from sexual exploitation. They deserve to have those rights provided and protected - and that needs to be a global effort.
---
*not real name