Designers in Cuba are reinventing fashion with plastics and other recycled materials.
It's Sunday, May 12, and the dressing room at the Kennedy Center in Washington, DC, is abuzz with energy.  
Models sporting an array of dresses, from scintillating silver gowns to elaborately layered ensembles paired with masks, are gathered here to prepare for a unique fashion show taking place later that night — part of a cultural exchange between Cuban and American artists called "Artes de Cuba." 
Celia Ledón, the designer of three of the outfits, sits in the dressing room next to the models — watching, discerning — as they, one by one, stand to practice their catwalks. Ledón is small and unassuming, with blonde-tipped curly hair and a tight-lipped expression on her face. 
It's easy to tell which dresses Ledón has designed. That's because all of her outfits have been fashioned out of reusable materials. 
One top, which looks like the chainmail beneath a knight's armor, is made from the metal lids of soda containers. Another dress is made from bed sheets strung together. The third outfit is assembled from yards of black fishing tarp.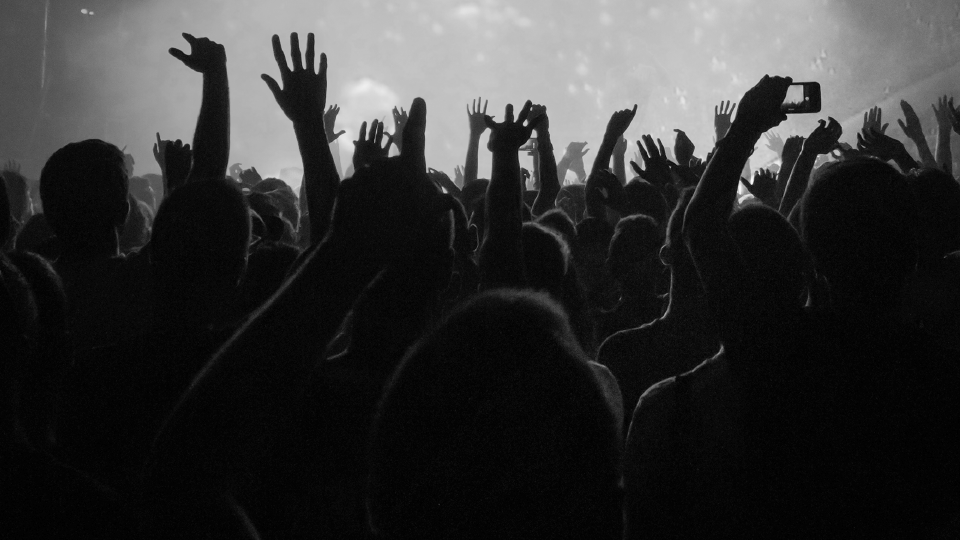 Image: Photo courtesy of Emilia Gore
Ledón created 10 dresses in all for "Artes de Cuba," and each one is fashioned from a different combination of found materials: plastic bags, straw hats, carburetor hoses. In fact, Ledón designs her outfits with almost anything, provided she can find it in large enough quantities. 
When asked why she uses the materials she does, Ledón's answer is simple. 
"Because they're free," Ledón tells Global Citizen. 
They're free, but they can also be haute couture — and this approach just might be the future of sustainable fashion. 
In Cuba, where resources are always finite, upcycling is giving rise to a new generation of designers and entrepreneurs who are, quite literally, turning trash into treasure. 
And in a world where fast fashion is using up precious water resources, exploiting women and girls in poverty, and polluting the environment at a rate second only to the oil industry, designers like Ledón are not only creating fantastic outfits, they're designing a better future, too.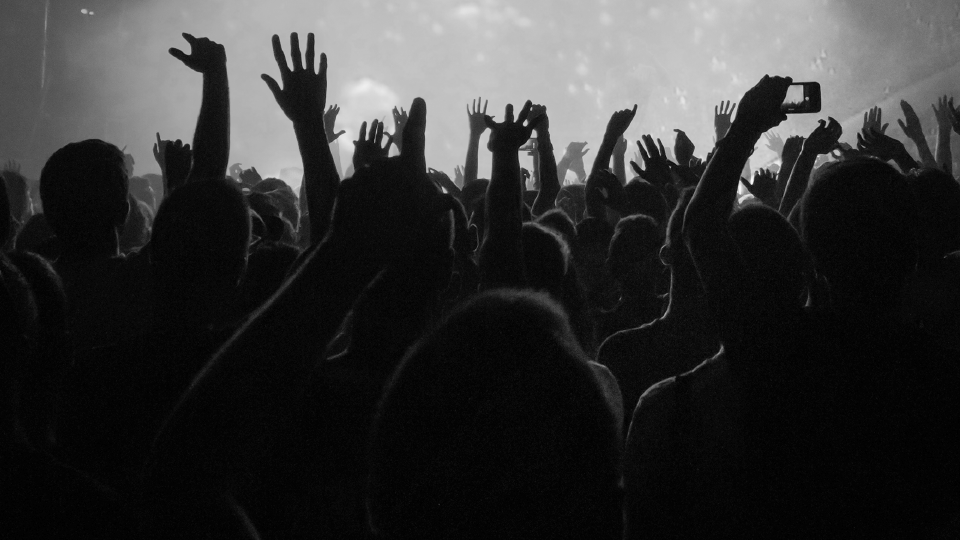 Image: Photo Courtesy of Emilia Gore
Upcycling Fashion 
Just 35 years old, Ledón has turned what she calls her "obsession" with trash into a career. 
A graduate of Havana's Instituto Superior de Diseño (Institute of Design), she now works as a costume designer at the Teatro El Público (Public Theater), and as a designer with Clandestina, the first independently founded Cuban fashion label. 
Last month, 10 of her eclectic designs were featured at the "Artes de Cuba: From the Island to the World" exhibit, which brought together more than 400 artists, musicians, dancers, and designers in Washington, DC. 
The centerpiece of Ledon's exhibit, called "Little Black Dress," is a towering 12-foot-tall dress made out of an assortment of found objects, including foam pool noodles, cables, fabric, nylon, plastic cable ties, rubber, secondhand clothing, wire, and plastic upholstery fabric. 
"When it comes to design, with enough of any one material, you can make an outfit that's just the same as one in a store," Ledón says. "Some of [the outfits] are from recycled materials, others have uses in daily life, and that's what's being presented here at the Kennedy Center."
Ledón explains that she never had access to industrial workshops like the ones major industries use.
"In Cuba, there are not industries like that. But I'm convinced that we can reuse a lot of things to make up for this," she says.
Ledón's work, and her unique style, is, of course, also a product of her environment. 
In Cuba, designer items are at a premium, in part due to the US Embargo, which prevents new goods from being sold on the island, and in part due to the nature of the 1959 Cuban Revolution, after which fashion was "considered a tool for the upper class" by the Castro regime, according to a Racked interview with María A. Cabrera Arús, a postdoctoral fellow at New York University researching Cuban fashion. 
"The political and economic situation since 1959 has certainly contributed to the development of fashion and dressing approaches and strategies that can be deemed sustainable," Henry Navarro, an assistant professor of fashion at Ryerson University who grew up in Cuba, tells Global Citizen. "Growing up there in the 1980s and 1990s, renting clothes, borrowing, swapping, or handing them down to younger siblings or other family members was a normalized practice. People took really good care of their clothes and often altered them by bringing them to local seamstresses or doing it themselves." 
Cubans have embraced sustainable fashion not necessarily out of choice, but out of necessity, Navarro notes. 
"If they were to have easy access to global brands and fast fashion, they would not be necessarily inclined to buy sustainable products," he says.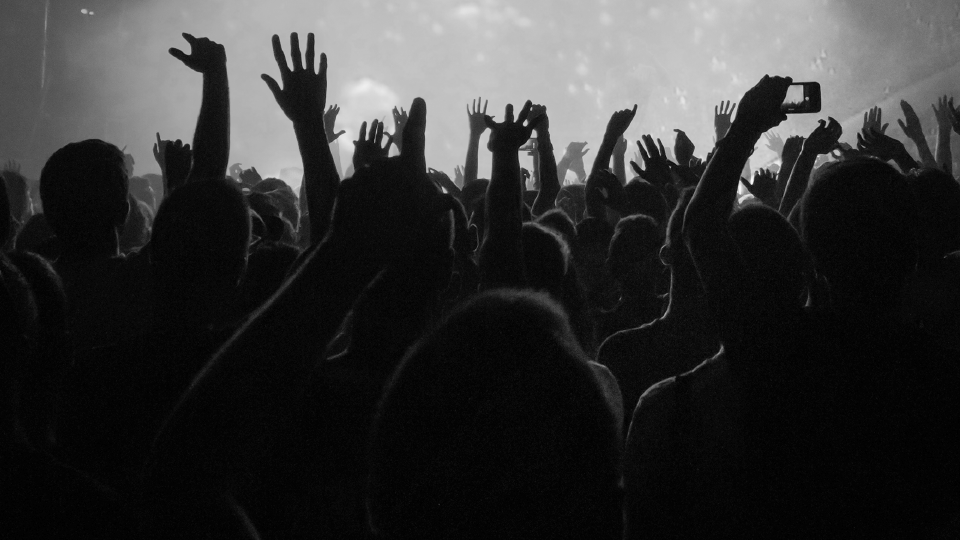 Image: Phineas Rueckert/Global Citizen
Scaling Up
In the absence of designer fashion labels, Cuba's incipient fashionistas — Ledón included — are taking full advantage of the options at their disposal. 
The fashion brand Clandestina is at the forefront of this field. Founded in 2013 by designers Idania del Rio and Leire Fernández, Clandestina has ambitions to bring Cuban fashion to the global stage. 
"In that moment, it was either recycle or die." 
"We thought it was time for something different," del Rio told Global Citizen via email. "Cuba was changing and we saw the opportunity to start something that reflects in contemporary identity — something other than rum, cigars, and Che Guevara t-shirts." 
Clandestina didn't start out making all of its clothes with recycled materials. In fact, the company initially imported cotton from the neighboring Dominican Republic, but stopped because the high import tariffs, Racked reports. 
"We first had the idea to work with secondhand materials because in Cuba there was a strong tradition of recycling," del Rio says, "but we didn't really do it until we had no other option." 
"In that moment, it was either recycle or die," she says. 
Currently, the company is collaborating with Ledón on a project called "Vintrashe" (vintage + trash, with a Cuban twist), producing shirts, notebooks, magnets, toys, bags, and other items entirely using recycled and donated materials. 
"In the end, all of us on this planet, we have the same problems: climate change, overpopulation, resource exploitation," del Rio says, "and within all of that, we have to create and try to define a Cuban fashion that is contemporary, scalable, and also good to the planet." 
The Future 
It's been estimated that as much as 5% of the world's greenhouse gas emissions come from the apparel industry. Each year about 10.5 million tons of clothing ends up in landfills — from the United States alone, The Atlantic reports. 
But the fashion industry has been thus far reluctant to change its ways. 
Worldwide, only a tiny fraction — about 0.1% — of recycled textiles collected by secondhand take-back programs are turned into new fabrics, according to H&M's development sustainability manager, Henrik Lampa, who spoke with Newsweek. 
While it would be unrealistic to expect that a handful of Cuban designers can change this system, they are nonetheless setting an example for future generations of designers not just on the island, but around the world.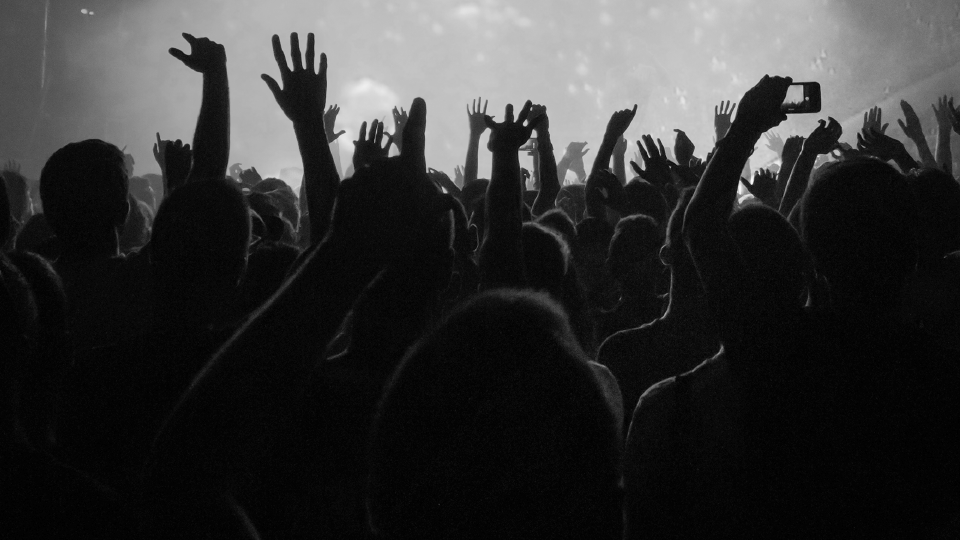 Image: Phineas Rueckert/Global Citizen
"I think what companies like Clandestina provide is an entrepreneurial alternative within a fashion marketplace that is characterized by a lack of access to materials, supplies, and manufacturing infrastructure," Navarro, of Ryerson University, says. "Their endeavor is certainly inspiring for Cuba or elsewhere, but for their work to truly have a cultural impact in Cuba it will need to be intentionally supported by local government institutions." 
But for Ledón, her designs are about more than just showcasing sustainability. They're also about connecting people — and moving forward together. 
"Art is a path toward creating change," Ledón says. "I don't think that can change politics, in and of itself, but I believe that it can help to bring us together, to eliminate the breach that exists between people in different countries." 
"In the end, we're all the same," she says.
Global Citizen campaigns on the Global Goals for Sustainable Development, and climate action is Goal 13. You can join us and take action on this issue here.