Citizenship
10 of the Best Crowd Shots From Past Global Citizen Festivals
Tens of thousands of people gathering to end extreme poverty.
The Global Citizen Festival is a celebration of the millions of Global Citizens around the world who are committed to ending the injustice of poverty. It's a chance for artists, dignitaries, celebrities, and businesses to say thank you to the countless people making a difference in big and small ways everywhere. It's also a way for the power of the Global Citizen movement to be visualized — a sea of united people in one of the most iconic parks in the world.  
Some of the most astonishing images of past festivals are crowd shots — people cheering, dancing, and raptly listening. 
Here are the top 10 crowd shots from past festivals. 
2012 Festival Crowd With Manhattan Skyline
---
K'naan Performing at 2012 Festival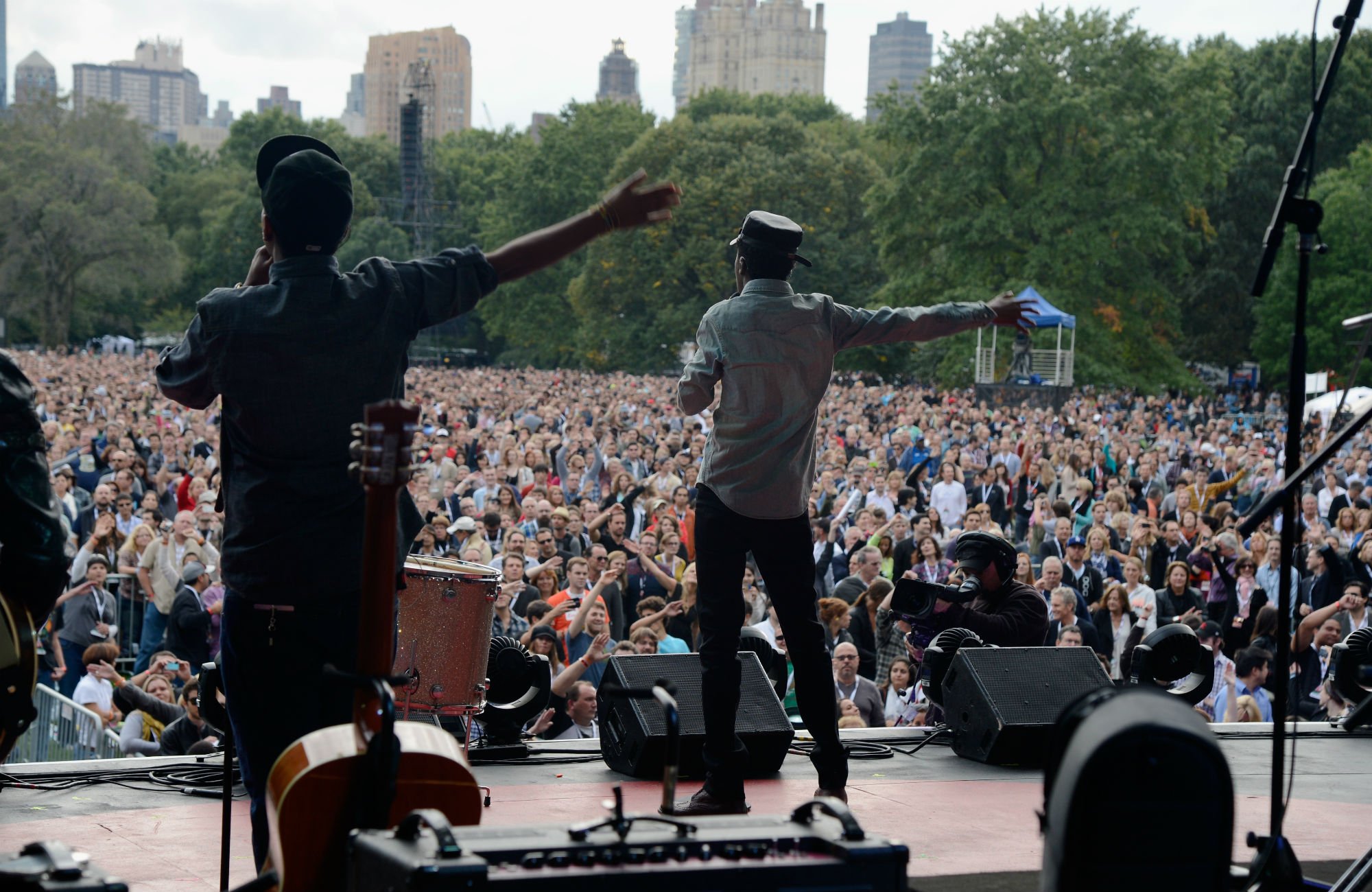 ---
2013 Aerial View of Crowd and Manhattan

---
Crowd Volleyball During 2013 Festival
---
Making the Global Citizen "O" at the 2014 Festival 
---
Aerial Shot of 2014 Global Citizen Festival 
---
Aerial Shot of 2014 Global Citizen Festival
Image: Global Citizen
---
Side View of the 2015 Global Citizen Stage

---
A Sea of People at the 2015 Festival
---
Just Two Global Citizens Watching the 2015 Festival