---
Why Global Citizens Should Care
The UN's Global Goal 5 calls for gender equality, and a key part of that goal is ensuring women everywhere can participate equally in social and economic life. Programs like this in northern Iraq, which teach women vital skills for the future, are a lifeline for communities that have faced conflict and need to rebuild their lives. But COVID-19 is threatening to disrupt this route out of poverty for women and their families. Take action and find out more about how coronavirus is impacting the world's most vulnerable communities here.
---
On a normal day, Shan Sherwan Hussein can be found delivering essential classes to women who have been internally-displaced from their homes in Iraq, or who are refugees as a result of the conflict in neighboring Syria.
She works for the NGO Women for Women International and her focus is on empowering women, both socially and economically, by providing numeracy and business classes, and start-up advice to those setting up their own businesses, among other programs. 
But her work as women's economic empowerment manager has, like many jobs, been transformed by the COVID-19 coronavirus pandemic. She tells Global Citizen what it's like to be on the frontlines during this crisis and how it has affected the women she works with. 
"I work in the Kurdistan region of Iraq where about 250,000 Syrian refugees live, along with about 1.5 million Iraqi people who have been displaced due to conflict," Hussein explains, adding that together these groups make up 25% of the population of the region.
To help pave the way for women in this situation to economically empower themselves — and in turn to help alleviate poverty experienced by their families — the NGO builds skills and knowledge in four main areas, Hussein says. These are: earning and saving, health and wellbeing, rights and decision-making, and social networks. 
"The women in this situation are particularly marginalized and have few opportunities to earn an income," Hussein adds. "This is because of their displaced status, their lack of formal education, and restrictive gender stereotypes, along with having to juggle childcare and domestic chores."
But as the coronavirus pandemic spread around the world, the local government in Iraq had to announce on March 8 the closure of all colleges, schools, and informal training centers.
Since then, Hussein and her colleagues' lessons have abruptly stopped. "We had a full lockdown and traffic was suspended in the big cities of Erbil and in Sulaimani," she says. "Our team has had to move to calling the participants on the program to check they are okay, rather than gathering in person." 
"I've spoken to several women who were attending who are now very worried and anxious," she adds. "They hope it ends soon." 
Mostly, Hussein explains, the women are worried about the economic impact of the curfew and how it will affect their ability to provide food for their family.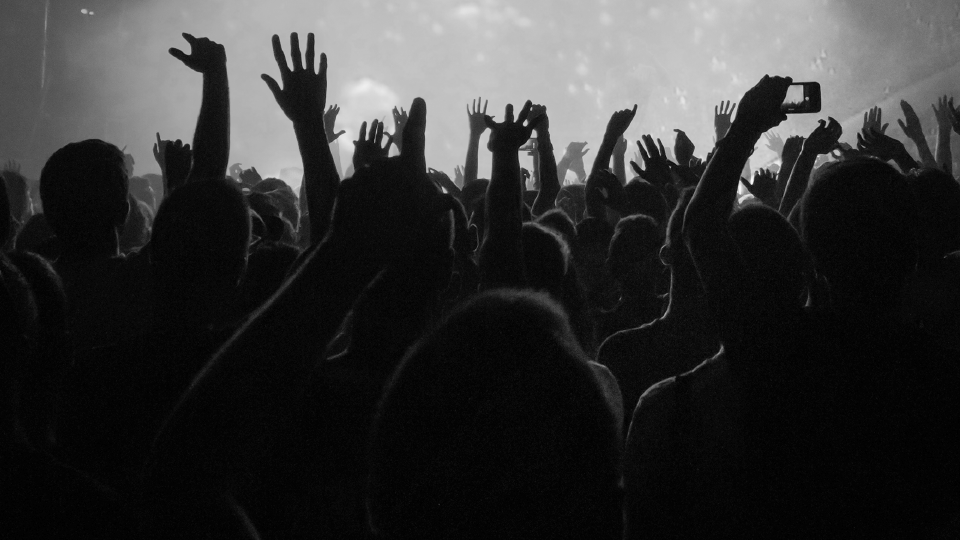 It has brought the precarious financial situation the women are in into sharper relief, especially the reliance on one household earner. "They were already in a fragile economic situation when this happened, with little savings and high unemployment," says Hussein. "Many are reliant on a single male breadwinner."
"One woman told me they have no income now that her husband, a day labourer, cannot go out to work," she continues. "Another woman said that her husband is a taxi driver so his earnings have halted while traffic is suspended. They are both worried about food."
One of the goals of the program is to teach the participants a marketable skill, so that they are ready to start a small business when they graduate. The idea is, with time, they will contribute to the household income, ideally ensuring the whole family is in a less precarious position.
The women are also currently missing out on the social aspect of the courses — which is also a really important element of the program.  "Before joining the program, many of the women we serve were not permitted to socialize outside of their homes, and they were very confined and isolated," says Hussein. "When they started coming to the training center they were able to meet other women and form a support system, which has meant so much to them." 
"One of our participants told me what she missed," she adds. "She said, 'the sessions were a way for me to get out of the house and control my daily struggle and sadness.'" 
Now Hussein is thinking about the future, and what the next phase of the pandemic will mean for the participants on her courses.
"For communities that are already experiencing crisis and economic insecurity, this pandemic will increase their hardship and suffering," she says. "Restrictions on movement, services, and economic activities will hit them, because they don't have safety nets to fall back on." 
Hussein is hoping the women she works with are not forgotten about in the aftermath.
She adds; "Humanitarian and development work is needed more than ever to sustain lives and livelihoods and help the most vulnerable communities rebuild from this crisis." 
You can find out how to take action against coronavirus through our Together At Home campaign here, and you can find all of Global Citizen's COVID-19 coverage here. 
Related Stories