---
Why Global Citizens Should Care
COVID-19 is not just a public health crisis. It has also deepened economic inequalities, and led to hunger and social insecurity across the world. The global response to the pandemic needs to improve health systems, and ensure that all have access to good health. But it also needs to uplift communities from the wider impacts of COVID-19 too, on employment, education, and more. You can join us here in taking actions that support the global response to COVID-19.
---
When COVID-19 started spreading in Africa in March, experts expressed concern that even some of the most basic ways in which people can reduce the risk of being infected with the virus were out of reach for many.
For many people on the continent, washing hands with clean water and soap is out of reach. In sub-Saharan Africa, as many as 1in 4 people still lack adequate sanitation and access to clean water.
Furthermore, social distancing measures aren't a possibility for people who live in high-density urban areas. 
Meanwhile, there are also long-standing challenges of unemployment, and reduced economic opportunities as a result of COVID-19 curfews and lockdowns.
All of these factors, and more, make the work of organisations like Shining Hope for Communities (SHOFCO) even more critical during the COVID-19 response. 
Founded in Kenya in 2004, the organisation provides essential services like quality health care, sanitation and hygiene, and girls' education, as well as programmes that empower people with skills they can use to earn sustainable livelihoods.
Katherine Potaski, chief advancement officer at SHOFCO, told Global Citizen about the impact of COVID-19 on the organisation's work, and how they are able to continue supporting more than 350,000 people who live in under-resourced areas across Kenya.
As an organisation on the front lines of COVID-19, what is the biggest thing you want the general public to know about what you've observed?
In the five months SHOFCO has been responding to COVID-19, we have learned that this crisis demands an unprecedented amount of innovation and cooperation to minimise its impacts in the most marginalised communities, like urban slums. 
Typical solutions from leading organisations, like social distancing and hygiene, are not easily applied to urban slums. Kibera, the largest slum of Africa, has a population of 800,000 people living in an area the size of New York's Central Park. 
People here live in [small] rooms with other people. Outside, 50 residents in a neighbourhood share one pit latrine. Women walk long distances to get access to clean water. In the slum, there are no two- or three-bedroom houses. It is not possible to do social distancing.
This is why the central part of our response is engaging the community that we are serving through the SHOFCO Urban Network (SUN), which is a network of over 420,000 community members who lead SHOFCO's response efforts in their communities. 
We believe communities have the solution to transforming urban poverty into urban promise, when they are given the tools.
How is SHOFCO tackling the needs of various people and communities amid the pandemic? 
SHOFCO's approach relies on two integrated parts: direct interventions, and community-led mobilisation through the SHOFCO Urban Network (SUN) community organising platform that has over 420,000 members in 14 slums. 
In just five months, our community-led COVID-19 response efforts have proven to be successful in mitigating the worst effects of the outbreak.
To date, we have mobilised over 1,800 Community Health Volunteers (CHV) and SUN Volunteers, who have screened over 1.8 million people for symptoms of COVID-19 in those 14 urban slums, across four counties in Kenya.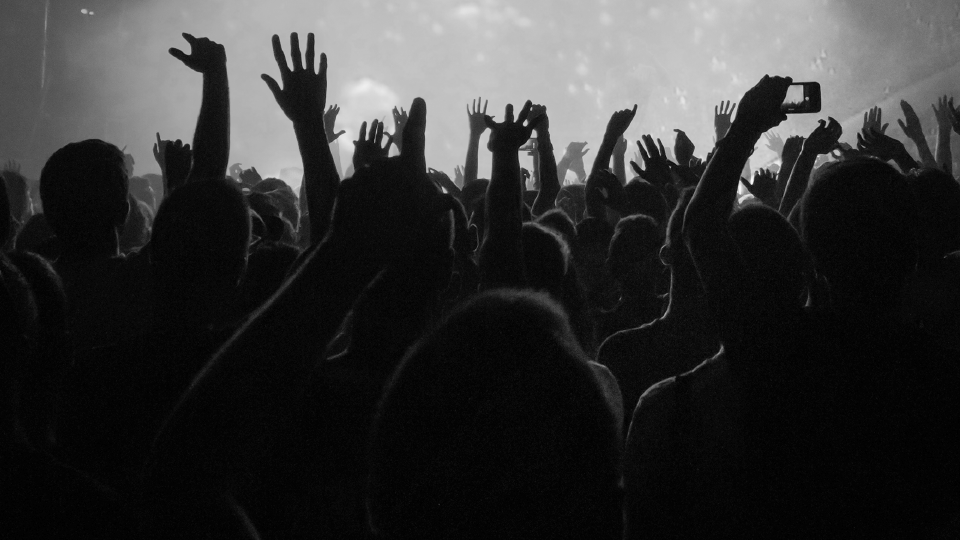 We have installed over 311 hand washing and sanitation stations that have been used over 32.5 million times. SHOFCO has also provided over 42 million litres of clean water for free, through our innovative aerial piping system and through water truck access points. 
We have also distributed over 400,000 bars of soap and over 265,900 bottles of hand sanitiser to over 1.5 million household members. SHOFCO has also provided over 19,000 food support packages to aid those who are in desperate need of food.
What's the most inspiring thing you've seen as the world tackles COVID-19?
The mobilisation of young people to the front lines of this pandemic response has been inspiring.  From programme design to implementation, SHOFCO has always put youth at the centre of its mission.
Targeting young people between the ages of 18 and 35, SUN Youth provides a platform for youth leaders to organise youth forums, clean-up activities, mentorship, and income-generating activities. 
SUN members and Community Health Volunteers have become the backbone of our response efforts.
These young people are gaining work experience as outreach personnel, going door-to-door to promote awareness, distribute informational pamphlets, distribute critical supplies such as soap and hand sanitiser, provide emergency food support to those in need, facilitate screening for symptoms, and staff our hand washing and sanitation stations. 
This role of young people in our community-driven initiatives is critical now more than ever as youth make up the majority of SUN members and Community Health Volunteers spearheading our COVID-19 response efforts.
Has COVID-19, and the global response to it, changed your perspective of anything essential to your work?
This crisis has given us yet more evidence that grassroots, community-based efforts work. Like the SHOFCO model, our COVID-19 response efforts strategically combine service delivery with community engagement. This model has allowed us to reach more than 1.8 million people with critically-needed services.
During a major crisis, grassroots messaging is just as important as the messaging coming from the top.
People may listen to official sources, but they are mostly influenced by their friends and community leaders who they know well. They operate with the information that they hear from neighbours and friends, and only use trusted community-based service providers.
The community-driven efforts currently going on in Kenya's informal settlements are showing that community ownership is critical to success.
Even in times of crisis, top-down approaches are not effective in reaching the slums.
How can people take action and help your efforts?
Looking at the long-term, SHOFCO expects that deep economic hardships will be felt across urban slums. 
Despite our current focus on providing solutions to immediate problems stemming from COVID-19, SHOFCO knows that these already marginalised communities will experience deep and long-term economic effects as a result of the restrictions. 
Supporting SHOFCO's COVID-19 response is the most immediate way to help us scale up these efforts. Every action we take now saves lives. 
Join the movement by taking action here to help protect the world's most vulnerable people from the impacts of COVID-19.