---
Why Global Citizens Should Care
During a crisis, it is especially difficult for women and children to access health care and maintain financial stability. The United Nations' Global Goal 3 aims to ensure that everyone has access to the health services they need. You can join us and take action to help protect women and children from COVID-19
here
.
---
Women and children are losing access to health and social services worldwide during the COVID-19 pandemic — and it could have a dire effect on maternal and child mortality rates in Latin America and the Caribbean.
A new report commissioned by UNICEF and the United Nations Development Programme (UNDP) and released on Sept. 28 found that the pandemic is setting back progress made in the past two decades to improve women's and children's health in these regions. Data shows that the pandemic is impacting efforts to reduce maternal neonatal and mortality of children under 5 and ensure all women have access to sexual and reproductive health services.
Authored by Arachu Castro, chair of public health in Latin America at Tulane University School of Public Health and Tropical Medicine, the report titled "Challenges posed by the COVID-19 pandemic in the health of women, children, and adolescents" estimates how reducing health services will impact the United Nations' Global Goal 3 to achieve good health and well-being for all.
"It's been difficult to collect some data, but the most alarming is that a lot of the essential services have been suspended, partially or fully," Castro told Global Citizen.
"Lives are at risk because of the suspension of the services that women, children, and adolescents use the most."
Although Latin America and the Caribbean were slated to reach and maintain Global Goal 3 by 2030, the pandemic is presenting additional challenges, the report said. Many countries in the region have struggled to respond to the crisis by strengthening health systems because they had weak health systems to begin with.
The report pointed out several factors that are causing major setbacks in most countries in Latin America and the Caribbean. The division of health services, limited staff availability and medical technology in urban hospitals, lack of primary health-care funding and virus tracking services, and lack of coordinated national response actions are all creating complications. 
Sustaining basic health services for women and children while addressing the impact of the pandemic has presented a major challenge, especially in countries that do not have universal health coverage. 
"If those services are not provided, in some countries, there's been reports that certain health facilities have been devoted exclusively to COVID patients and that the population may not know where to seek care," Castro said. "That is a concern and also reflects that in some countries in the region, the needs of women are not a political priority."
Health response efforts differed across Latin America and the Caribbean at the beginning of the pandemic. The decrease in demand for health services due to limited transportation, lockdowns, and peoples' fears of getting the virus have also varied.
Out of 23 countries that reported information on the maintenance of health services and nutrition programs that have the greatest impact on child and maternal health, only Cuba, Costa Rica, and Uruguay have maintained access during the pandemic, according to the report.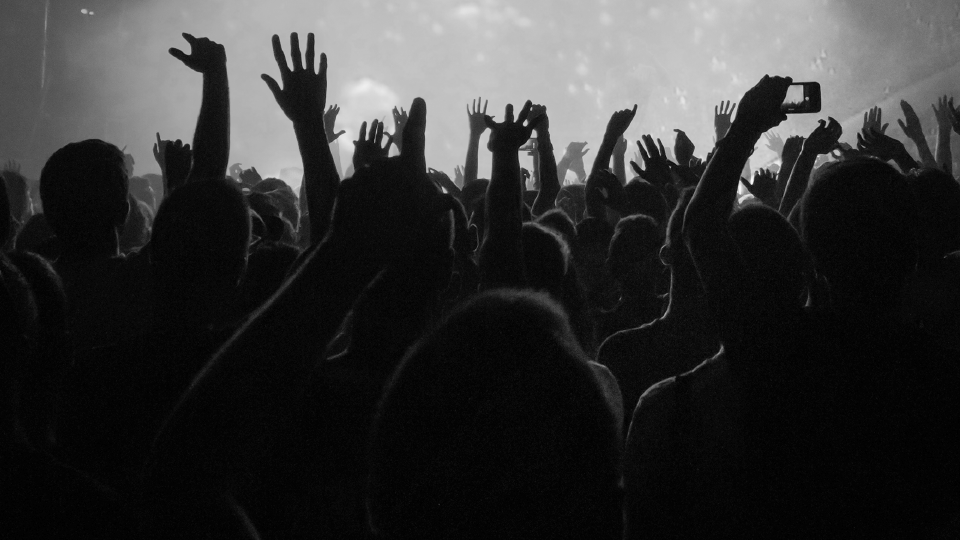 UNICEF health officers are pictured during a visit in a health center located in Bolivar state, Venezuela, July 2, 2020. Health response continues to focus on basic health services for mothers and children.
UNICEF health officers are pictured during a visit in a health center located in Bolivar state, Venezuela, July 2, 2020. Health response continues to focus on basic health services for mothers and children, particularly antenatal care, institutional deliveries, and immunization activities.
Image: © William Urdaneta/UNI347497/UNICEF
Emergency obstetric care — including childbirths, abortions, and other complications — have been impacted the least across the region and have been maintained in Anguilla, Antigua and Barbuda, Barbados, Belize, Brazil, British Virgin Islands, Dominica, Grenada, Guyana, Dominican Republic, Saint Kitts and Nevis, Saint Lucia, Saint Vincent and the Grenadines, and Venezuela. Meanwhile, in Bolivia and Ecuador, these services decreased by less than 10%.
Maternal care, children's care, immunization, clinical care for gender-based violence victims, sexual and reproductive health, disease treatment, and nutrition programs have been suspended or limited to some degree in most countries, the report said. 
Vaccinations, which are key to treating communicable diseases, have been suspended in 10 of the countries that reported information and maintained in 20 countries, according to the report. Fear of contracting COVID-19, limited transportation, and lockdowns have been linked to a decline in vaccination services in half of the 38 countries in the region that reported data. At least 18 countries reported that transporation and border closures have also made it more difficult to get vaccines and supplies. 
The effects of limited vaccination have already been seen with outbreaks of vaccine-preventable diseases in Argentina, Brazil, Guatemala, Haiti, Mexico, and Venezuela, according to the report. 
Socioeconomic barriers are also widening health inequities for women, children, and adolescents that were already present before the pandemic in the region.
Data from 118 countries, including 23 from Latin America and the Caribbean, showed the need to strengthen maternal and health child services, according to the report. The number of excess maternal deaths within a year due to the pandemic would be 1,210 with a 5% reduction in health services, 2,430 with a 15% reduction, and 7,981 with a 25% reduction.
Breastfeeding, which has been shown to reduce child morbidity and mortality, has also been under threat during the pandemic. The report pointed out that five Latin American countries have violated regulations around marketing for breastmilk alternatives during the pandemic, putting infant nutrition at risk. What's more, health facilities have also had miscommunications regarding the World Health Organization's recommendations to continue promoting breastfeeding. 
The pandemic has also contributed to a discrepancy between malnutrition and families seeking care for nutrition-related issues. While malnutrition is on the rise, parents might be less likely to seek care for their children. In Haiti, for instance, acute malnutrition treatment has declined by 73% since the beginning of the pandemic, according to the report.
Access to contraception is another basic need many women who rely on sexual and reproductive health care are not receiving. A reduction in these services is expected to reduce the annual prevalence of contraception compared to before the pandemic in Latin America and the Caribbean, according to the report. 
Restrictions set to stop the spread of the pandemic are making it more difficult for the most vulnerable populations to receive care and support. Lockdowns in crowded living spaces and areas with lack of access to public services have increased the risk of domestic violence, pregnancies as a result of rape, and other forms of toxic stress, the report said. Indigenous and people of African descent are also especially at risk of malnutrition due to racism, discrimination, and violence in their communities and health care facilities. 
It is estimated that the pandemic's impact on women's and children's access to essential health care services is greater than the number of deaths caused by COVID-19. As is seen during many crises, health care services have been redirected from essential services to treat COVID-19 in the region.
The report urges the international community to prioritize women's and children's health by increasing public spending to control the pandemic and prioritize economic and social growth. 
"Essential services need to be restored — they cannot be interrupted for an unlimited amount of time," Castro said.
"The entire region has had to increase the budget for health to respond to the pandemic. I'm talking about increasing their budget health beyond the pandemic, not just to prevent and treat people who have COVID, but to strengthen public health systems," she said.
Castro also advises that countries restore and build essential services and strengthen primary health care strategies.