The time for negotiations at the UN Climate Change Conference COP26 has passed the halfway mark. There's just a few days left for world leaders to agree to commitments that will change the course of the climate crisis and keep global temperatures in check. You can read more about what has been announced so far here.
But the summit, which is running from Oct. 31 to Nov. 12 in Glasgow, is not just about the heads of state, diplomats, and dignitaries involved in high-level decision-making in the "Blue Zone" area of the summit  – as important as those discussions are. It's also important to consider what is happening outside, in the unofficial spaces and on the streets around the conference, where ordinary people from all over the world are fighting hard to make their voices heard.
Visitors to Glasgow right now will find the city filled with dedicated people brimming with creative ideas about how to solve the climate problems the world is facing — from nature-based solutions, to cutting emissions, to ensuring that communities on the front lines of climate change get the support they need. And of course not all of these people have access to the most exclusive meetings. 
The energy that activists and concerned citizens have brought to COP26 was galvanised at a huge protest through Glasgow city centre on Nov. 6, which an estimated 100,000 people took part in. The demonstration took place alongside hundreds of other events in cities in countries around the world as part of a Global Day of Action for Climate Justice. 
Global Citizen joined marches in London and Glasgow to tell world leaders it is #NowOrNever to make the right decisions and do what it takes to keep global warming within 1.5 degress Celsius. 
We spoke to lots of other activists we met while marching about why they were at COP26, why they were protesting, and more. Here's what they said. 
Tishiko King, Torres Strait Islands: 'We Need Urgency this Decade'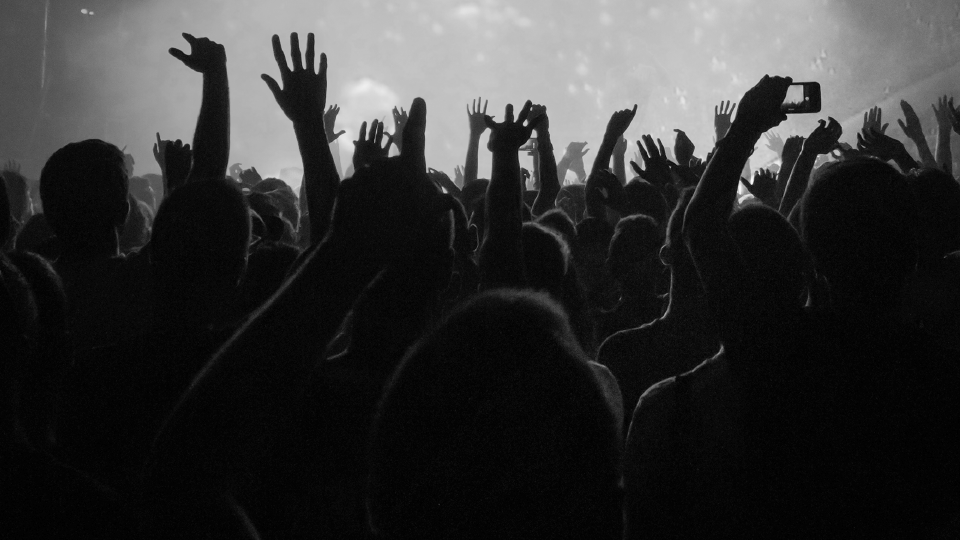 Tishiko King was walking alongside fellow protestors from island nations, all of whom face an existential threat from rising sea levels and have come to COP26 to stress the urgency of the crisis.
"I'm a proud Kulkalaig woman from the Kulkalaig nation — in English that's known as the Torres Strait Islands, and we are First Nations Australians.
I've come very far from our little islands. We're all here representing the Pacific region and the islands we came from. Unfortunately, our political leaders are failing to protect and safeguard First Nations people and also our brothers and sisters in the Pacific islands and nearby Asian countries.
I've been here for the full week so far, and it's been a bit spicy around the summit as world leaders have gathered. We've been trying to pile the pressure on our world leaders to take more action and especially on the Australian leaders — they are not making enough effort. At the end of the day the 2050 targets are not enough, we need urgency this decade because our island nations are drowning. I'm having to pick up and rehouse the bones of my ancestors because sea level rises are washing away our ancient burial sites and sacred grounds.
I feel patriotic to my people today and I got blessings from elders this morning online before the march. There are people from over 150 islands supporting us today. We're still living in an uncertain landscape, and more than ever it is young people who need to come and be here because it's risky and unsafe for our elders to travel. They've been advocating since colonisation, so the younger generation I'm part of needs to take over these responsibilities now.
I'm super proud to be able to stand in solidarity not only with my First Nations brothers and sisters but to the community here too, with Glaswegians, they've really opened their hearts and made us feel welcome. We're here. This is a city of resistance, and they've really welcomed us." 
Nicky Ong, The Netherlands: 'I Came Here to Gather Hope'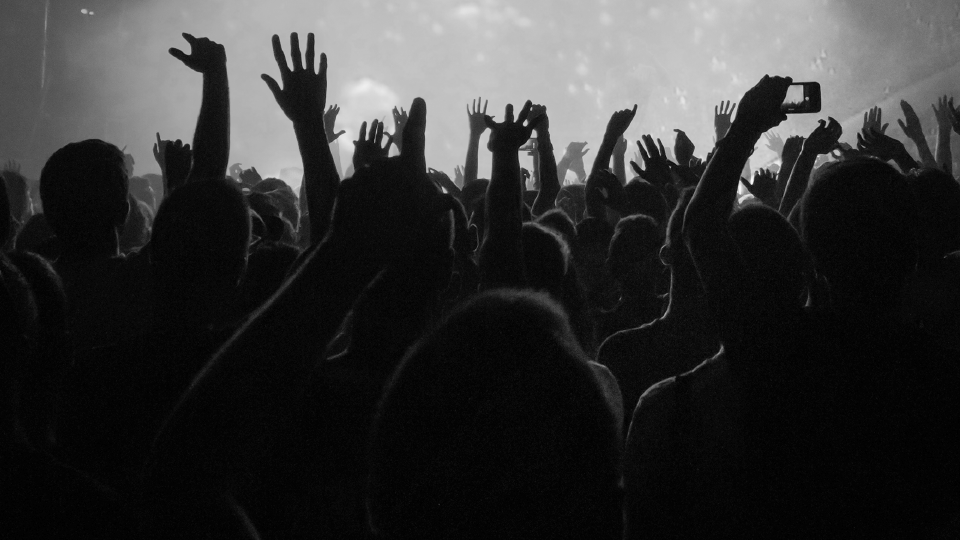 Nicky Ong is a writer from the Netherlands who travelled to Glasgow by boat and train so she could volunteer at workshops being held by the COP26 Coalition, an organisation made up of environmental NGOs, community groups, and civil society organisations. The coalition organised the Global Day of Action for Climate Justice and ran a "People's Summit" of digital and in-person free events alongside the official summit.
"I've come here from the Netherlands. I'm a writer, and I write a lot about climate change, and I'm in the process of making a performance about it now so I thought I would like to come. Back home there is some action taking place [to mark the COP26 summit] but I wanted to be right where it was happening so I came here and signed up to volunteer.
I'm tired right now because it took 30 hours as I came by train, bus, and boat and arrived last night. So I'm really fresh at the summit, this is my first full day. I'm volunteering with the COP26 Coalition, which is great because it focuses on groups that are not heard enough but that the summit should hear from.
It's funny because I actually came here to Glasgow to try and gather some hope, because I felt like I lost it, but I already feel like I've regained it just coming here today and seeing how many people are out here.
Another reason I travelled here is because I want to learn more. I feel like the issue of climate change is so big, there are the environmental issues but there are social justice issues too and I wanted to learn more about that. The COP26 Coalition will be hosting a People's Summit over the next few days, so I'm going to be involved in helping host some workshops for that. It's going to be a busy few days, I'm excited!"
Anna Warren and Serena Jemmett from Glasgow and Manchester, UK: 'Youth Haven't Been Included'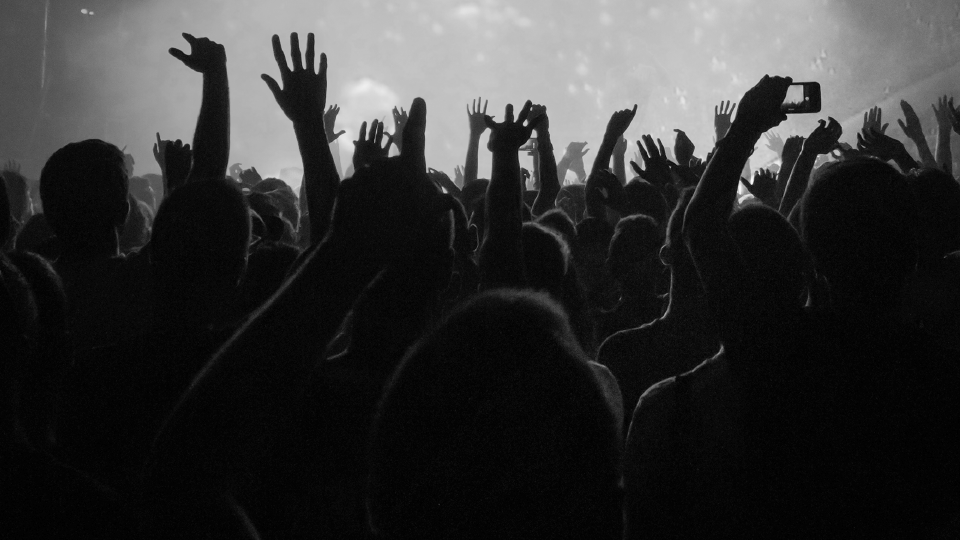 Anna (20), on the right, is from Glasgow and studying at the University of Strathclyde and her friend Serena (19), on the left, has travelled from Manchester for the protest. They both volunteer with the Children's Humans Rights Network at Amnesty International.
Anna: "I think the actions at COP26 have been disappointing. Not surprising but really disappointing. And it's the people who have been most affected by climate change that have been the most likely to be excluded from the talks so far.
However, today definitely showed hope. You see so many organisations out representing. There are people here from everywhere, on the subway here at the start of the march, there were people from Copenhagen and Germany standing behind me who were here as activists or covering it as media. It's exciting to see.
As someone who lives in the city the experience of hosting COP26 has been mixed. It's been strange in the lead up to it, a bit frustrating as well, there have been changes to accommodate it. For example, my university has gone back online [rather than COVID-19 restrictions being lifted alongside with national lockdown lifting] because of COP26. 
It has sometimes felt like it's not for the people of Glasgow, we're being pushed aside for these big world leaders to come and make fake promises. But today has made it feel a bit more worth it."
Serena: "I think it's been a cop out, it's such a greenwash event. It's supposed to have been the most inclusive COP so far in terms of youth inclusion and youth delegates, but there has been a huge disparity because they are not actually letting youth delegates into the Blue Zone [the part of the summit where politicians are convening]. What is the point of the Blue Zone and the Green Zone? There should just be one area and it should be accessible to all. 
There have been other issues with access too, earlier in the week we saw that an Israeli minister couldn't get access because she was in a wheelchair, for example. They are blaming a lot of the issues on COVID-19 measures, but I think that is quite lazy, they could have put more effort into putting safe-guarding in place while still including people. 
It relates to some of the work I've done with Amnesty, I've written about it and I helped change the safeguarding rules within Amnesty to make it more inclusive. And from that work I can say organisations can improve access most of the time but it's just a bit more work you know? It's a bit more paperwork but it's definitely possible to do. 
Today has been wet, it's been pouring down. But it's good to see. Activism can feel isolating and we're campaigning on very depressing topics, but we're feeling a bit more uplifted here. You're surrounded by like-minded people and you feel encouraged to continue pushing and you feel a bit of hope."