Global Citizen's series, "Stop the Cuts," is aimed at educating people about the impact that US President Donald Trump's 2018 proposed budget will have on the world.
---
For the first time ever, the United States is considering ending two of America's major foreign food aid programs at a time when 20 million people worldwide are teetering on the brink of starvation.
And Congress has the power to stop it from happening. 
President Donald Trump proposed eliminating the two programs as part of his 2018 budget proposal released earlier this year, in which he seeks to cut foreign aid by 32% — a dramatic proposition that could bring to a halt the progress made in recent decades to lift the world's poorest people out of extreme poverty. 
In his proposal, Trump suggested eliminating the McGovern-Dole Food for Education program, which is run by the Department of Agriculture (USDA), and USAID's Food for Peace program, both of which ship food from the US to countries in need.
By eliminating them, the US would cut about $2 billion in spending, which accounts for about 7% of total foreign aid.
Take Action: Call on G7 Leaders to Deliver Their Promise: #NoHunger2030
In a hearing this week in Congress, dozens of lawmakers, lobbyists, and human rights activists testified in support of keeping food aid. Congress will begin deliberating whether to reauthorize the programs under the farm bill, which they are expected to pass by the end of September, a process that is separate from the budget bill.
Trump's budget proposal criticized the programs, saying that there is no evidence that the  McGovern-Dole Food for Education Program can be effectively implemented and that Food for Peace is ineffective, slow, and high-cost. 
In fact, there has been debate for years over the most effective way the US can supply food to other countries. For decades the US has had laws that require the food to be grown domestically and then shipped abroad on US vessels, while food aid reform advocates say it makes more sense for the US to buy food grown closer to the places it will be used. The current process slows down food aid in times of emergency, according to Oxfam (a partner of Global Citizen). Global Citizen even supported this type of food aid reform in a 2015 campaign. 
Read More: 'Fiscal Calamity,' 'America Alone' and Other Harsh Words From Lawmakers for Trump's Budget Proposal
Reform has not passed, partly due to financial interests from US food producers and the domestic shipping industry. But that doesn't mean that the US should eliminate its food aid completely. 
The benefits of foreign food aid are numerous. For nearly 70 years the US has been a leader in alleviating hunger and malnutrition around the world, as well as enhancing food security. That has led to individuals leading longer, healthier, more productive lives, as well as preventing conflict and instability that can lead to US security threats.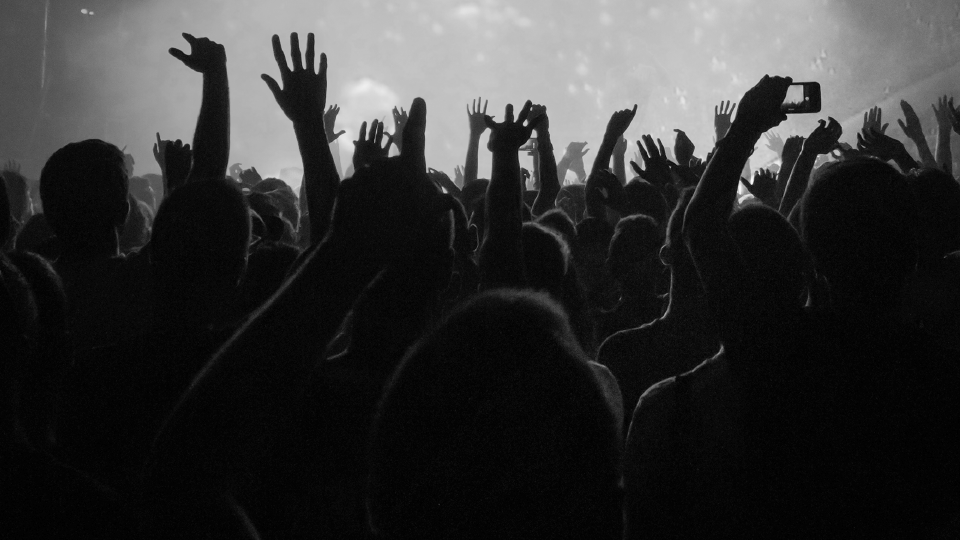 Image: Flickr/USAID
This year, the decision on US food aid comes at a dire time when countries like Somalia, Niger, and South Sudan are experiencing the worst famine in decades. 
There are still other food programs, including the Food for Progress Act and an Emergency Food Security Program (EFSP), that are not on the chopping block. 
Read More: Canadian Government Creates Famine Relief Fund to Match Donations
"We cannot walk away from the most vulnerable and poor by eliminating food aid programs," Margaret Schuler, an executive overseeing international food programs for the charity World Vision, testified in Congress on Wednesday.
Schuler defended the programs and said that providing food aid can actually combat terrorism, a key focus for the Trump administration. 
"You can imagine people would join terrorist groups if they had nothing," she said in response to a question from the congressional committee about how US food aid programs bolster national security. 
Congressman Ted Yoho (R-Fla) agreed. 
"I know a lot of people might want to take a hatchet to foreign aid and say we're not doing a good job," he said. "But what I've learned is what [Secretary of Defense] General [James] Mattis said: If you cut foreign aid, buy more ammunition 'cause you're gonna need it."
Other Congressmen said reform would be a better route than the getting rid of the programs that provide food to feed 88 million people each year. 
"We should be talking about enhancing these programs, not cutting them. I'm embarrassed frankly to be talking about this," Rep. Filemon Vela (R-TX) said. 
"I would urge the administration and members of Congress to consider today's testimony and look to the work we did as part of the last farm bill to improve these programs when considering potential budget cuts," Rep. Collin Peterson (D-MN) said.  
Rep. Jimmy Panetta (D-Calif.) noted that cutting US food aid would "leave a vacuum" in international leadership that he thinks other countries would undoubtedly fill. 
Mike Conaway (R-Texas), the chairman of the House Agricultural Committee, said he believes that cuts to US food aid programs seem counter-intuitive to Trump's America First ideals. 
"International food aid programs not only contribute jobs in the US agricultural sector but also create American jobs in the manufacturing and maritime sectors," Conaway said. "Eliminating such programs seems contrary to the role they play in a robust 'America-first' policy."
But Conaway also expressed an understanding that the US will need to make cuts. He  acknowledged that the US doesn't have "an unlimited checkbook," USA Today reported.  
The most passionate argument for US food aid came from Rep. Marcia Fudge (D-Ohio). 
"We will become complicit in the starvation of children. It is cruel, heartless, and it cuts jobs in this country," she said.