---
Why Global Citizens Should Care
Addressing structural barriers to health care is essential to achieving the United Nations' Global Goals — including Goal 3 for good health and well-being for all. You can join us in taking action on this issue and many more 
here
.
---
Looking back, it seems natural that Naheed Dosani turned to activism.
Born into a family of refugees who came to Canada in the 1970s to escape war and persecution in Uganda, he witnessed structural barriers firsthand, such as the racism and poverty facing refugees and immigrants. 
Growing up, he paid close attention to how these inequities played out in society — particularly when it came to health — and realized that the networks people rely on to access care were invaluable. 
"The social injustices I learned about as a child — so much of that reflects in the work that I'm involved in and that I have the privilege of being part of today," Dosani, now a palliative care physician and health justice activist based in Toronto, told Global Citizen. "That put me in a position to recognize that well-being is about much more than access to a clinic, hospital doctors, or nurses — it's actually about community."
But it was a transformative encounter years later that would lead to Dosani making health justice his lifelong mission.
While completing his medical residency at a Toronto shelter, he met "Terry," a man experiencing homelessness who was dying of cancer and living with schizophrenia and addictions.
Terry was in extreme pain after multiple failed attempts to get the treatment he so desperately needed from emergency departments across Toronto, where he wasn't taken seriously and accused of drug-seeking.
Despite working closely with the man to develop trust and a pain management plan, Dosani returned to the shelter one morning to learn that Terry had been found dead on the street having overdosed the night before, likely in a bid to manage his pain. 
This experience, which Dosani says was "life-changing," spurred him to take action and materialize his vision of a Canada where palliative care is within reach for everyone — regardless of housing status or factors such as poverty or addiction.
"Since that time, I've been very invested in providing and building up palliative care systems that provide equity for people, particularly those who experience homelessness. That led me to pursuing further training in [palliative care]," he recalls.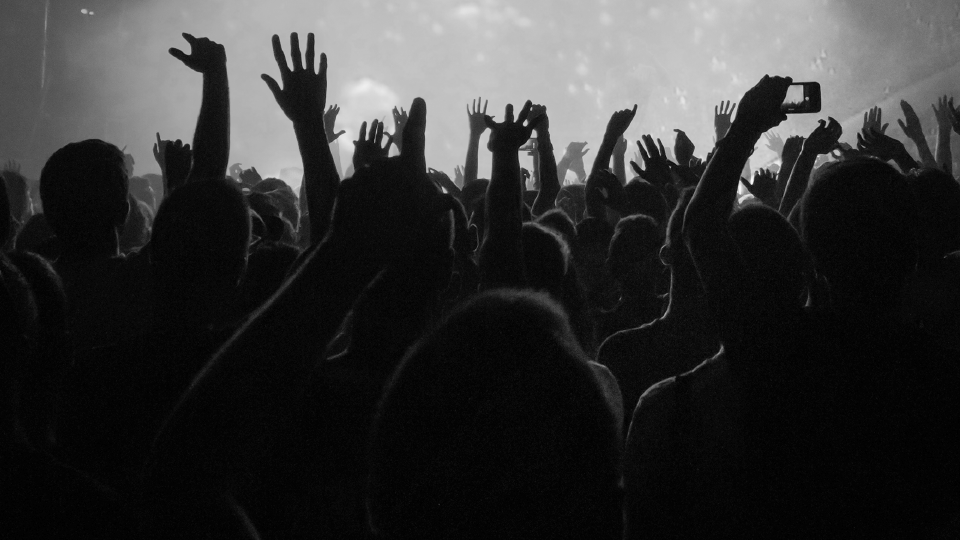 In 2014, Dosani created Palliative Education and Care for the Homeless (PEACH), a mobile outreach program that provides community-based palliative care to Toronto's most vulnerable on the streets and in shelters. The program runs on a 24/7 basis with the help of a group of dedicated health care workers who provide essential support to people who would otherwise lack access and "fall through the cracks" of a health care system that doesn't meet their needs.
The PEACH approach to palliative care has inspired many similar programs in Canada, the US, and Australia. Dosani has also received many accolades for his vision and dedication, including the Meritorious Service Cross for Humanitarianism from Canada's Governor General in 2018, a humanitarian award from the Canadian Society of Palliative Care Physicians in May 2019, and the Early Career Leader award from the Canadian Medical Association in 2020.
When the COVID-19 pandemic hit, Dosani's efforts expanded to Toronto's hardest-hit areas, including Peel Region, where he currently serves as medical director of the COVID-19 Isolation and Homeless Program.
Dosani's compassion for people who experience marginalization has naturally evolved to advocacy about the pandemic's disproportionate impact on people experiencing homelessness, racialized Canadians, and labour class workers.
When he's not on the front lines, you'll often find him relentlessly advocating for these communities and raising awareness about the social factors that underpin access to COVID-19 vaccines and care.
"I think COVID-19 has shone a real light on inequities in our society," Dosani said. "It didn't just highlight inequities — it perpetuated them, too." 
He added: "[The pandemic] has underscored the need to prioritize vaccinating essential workers. But the reality is that if we just focus on that, we're missing the big picture, which is fixing the material conditions that led to people experiencing poor health in the first place." 
To Dosani, the way forward means letting go of siloed approaches to help overcome barriers to health care access. It also starts with decent hours, wages, benefits, non-precarious employment, and employee labour rights.
And coming together and being there for each other as a community is just as essential, he said. This is the foundation of his activism — it's the fire that lights up his heart and pushes him to show up every day.
"I think awareness has been a huge part of [my work], but [the most rewarding part is] bearing witness to the resilience within the communities I serve … They're my inspiration, and they've derived what the meaning of hope is and should be," he said.
Looking ahead at what this means for the global fight for access to health care, Dosani is just as hopeful and optimistic.
Though the COVID-19 pandemic has been characterized by what he refers to as a "tsunami of grief and loss," it's also encouraged everyone — from community organizations to government leaders and everything in between — to work together, he said. 
"That's something to celebrate right now."
These words from Canadian #GCCommunityHero Naheed Dosani are inspiring us to build a world where health equity prevails — at #VaxLive and beyond. Thank you, @NaheedD! ⭕👏https://t.co/QnLMZtlEsnpic.twitter.com/Ooi8ptRm09

— Global Citizen Canada (@GlblCtznCAN) May 8, 2021
His advice for future generations is to take a step back before diving right into action and ensure that the communities we're intent on helping are empowered to provide the solutions themselves.
"Often, there's a strong desire to go out there and act," he said. "Action is important, but the first step should always be listening and learning, and then maybe action if it's needed, appropriate ... We have a lot to learn from the communities that we're serving out there. They're strong, they're resilient, and they're empowered."