Picture this: a choreographer, a filmmaker, and a photographer meet at a party in the 2000s.
Taken aback by the apathy many of their peers expressed toward the democratic process, they start discussing the future of Canadian youth and civic engagement. The three end up founding an organization that aims to build a new future for their generation, and in the process, they launch one of Canada's first youth-led voter mobilization campaigns. Sound like a Hollywood movie? Not quite, but it's certainly the story behind Apathy Is Boring (A Is B), an organization that encourages youth to become active and contributing citizens in Canada's democracy.
Since its inception in 2004, the Montreal-based organization has been growing steadily to promote youth involvement during federal, provincial, and municipal elections. Over the years, A Is B has mobilized an impressive number of volunteers, using the power of grassroots mobilization, art, research, and social media to promote voting and civic engagement. It has published research to foster better voter turnout, launched innovative voter engagement techniques, and developed striking campaigns to encourage youth voice. What's more, the group has also been an active player in furthering discussion on some of the world's most pressing issues, which affect Canadians on their doorstep: climate change, human rights, and more.
In short, the organization has been transforming the way Canadian youth engage with electoral politics by getting them to do more than just cast their ballots. And with a few days left until the next federal election, A Is B is at it again, encouraging youth to "take charge of the conditions that they live in."
Global Citizen spoke to A Is B's executive director, Samantha Reusch, about the importance of getting youth to show up and take action. Here's what she had to say.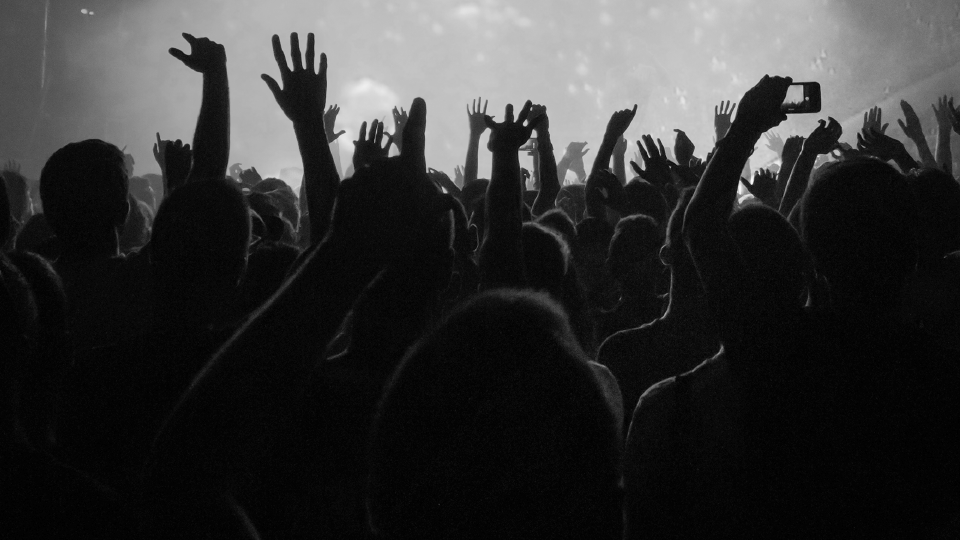 ---
Global Citizen: How did Apathy Is Boring come to life, and how did the organization evolve over the years? 
Samantha Reusch: Apathy Is Boring was founded in 2004 by three friends who were at a party and were concerned about the low voter turnout amongst their peers and the long-term implications of who was deciding elections and on our democracy as a whole. They organized one of the first youth-led voter mobilization campaigns in Canada's history. 
Over the years, we've expanded beyond working just in elections to focusing on supporting and engaging youth more broadly to participate in our democracy. We run year-round programming in seven communities across Canada and develop resources and tools on an ongoing basis to continuously inform and inspire young people to take charge of the conditions that they live in. 
What does your personal involvement with A Is B look like? 
As executive director, I'm in the lucky spot to be able to work with and support our amazing team to deliver on our projects and programs. I'm also fortunate to have the opportunity to meet with other folks working in the democracy and youth sectors to exchange ideas, share our work, and connect to the larger community and context. 
Democracy is a passion for me, and ensuring that young people have the opportunity, resources, and capacity to contribute their voices to our collective decision-making process is the focus of my work. 
Tell me more about A Is B's mission and the work you're doing to materialize it.
Our mission is to support and educate youth to be active and contributing citizens in Canada's democracy. The focus of our work is supporting what we call "youth-led democratic innovation." We recognize that our democracy, historically or today, does not support, recognize, or equally engage all people who call this country home. Youth, particularly youth who come from marginalized communities, are often excluded from our democratic process and the decision-making tables that have such a large influence on their lives.
Our belief is that by supporting youth to develop the skills and knowledge necessary to take on the issues that are most important to them, we will create the conditions to stop the negative cycle which excludes more young people from getting involved. 
What's were some of the challenges you've faced as an organization when engaging with Canadian youth on issues such as democracy and voting?
So many of the barriers that we face in engaging are a reaction to a system that we perceive as indifferent to us. Most people understand that voting in Canada is a relatively simple process, but many feel that they lack the knowledge or the power to effectively engage in elections and in other opportunities for collective decision-making. 
 We often hear young people who don't vote say things like: "All politicians are the same," "They don't care about people like me," or "My vote doesn't matter." Often, these narratives run quite deep and are based on personal experiences and broader narratives that have been internalized. These are the hardest to unpack because they are so entrenched.
Creating spaces where young people can feel a sense of belonging and impact is critical to ensuring that,  [in the] long-term, young people can enter positions of leadership both at the community level and within our institutions to create more opportunities for other young people to follow. 
Why is the upcoming election on Sept. 20 such a critical moment for Canada?
I think we've all seen over the last 18 months how critical it is who is making decisions on our behalf and how they exercise judgment in moments of crisis and hardship. 
 Even if you don't participate, the outcome of an election will impact you either way. Additionally, people are paying attention to who turns out — whether that's the political parties, candidates, or even the media. Resources are allocated during elections and between them to prioritize the issues of people who show up. Even if you don't think that you can have an impact on the outcome of the election in your riding, showing that people like you care is a first step to shifting the narrative that young people aren't paying attention and don't care, because it's far from true.  
What can we do to overcome that feeling of powerlessness? 
It's so natural to feel powerless, especially when we're facing so many issues — both as a country and globally. My advice is always to start small and start locally. Each of us has a role to play in our communities and in our social circles. It takes time and practice, like anything, to develop an arsenal of tools and skills to be able to impact our broader systems. Starting small allows us to build confidence and capacity to tackle our larger challenges. If each of us tackles the issues we care about around us, we can all contribute to building a stronger, more equitable democracy long-term.
How should we approach community involvement beyond the election?
As I mentioned before, democracy happens every day. Elections are an important part of how we can have an impact, but they're not the only tool we have. Engaging in dialogue with one another, supporting social movements and community-based organizations, speaking with your elected officials at all levels of government — these are all things we can do between elections to have an impact on the issues we care about.  
How can youth get involved on issues that extend beyond Canada's borders? 
Our government, especially at the federal level, has a lot of control over how we, as a country, show up in global affairs. Understanding where the different parties stand on certain issues that are important to you is a good place to start. Beyond that, learning about issues and citizen-led movements which speak to those issues and supporting their work is another way to engage yourself in that conversation. Ultimately, the more we know and are able to support the people doing the work on the ground, the more we can push forward and build power collectively to make an impact on the issues that we care about. 
---
This interview has been edited for clarity. 
---
You can join the Global Citizen Live campaign to defend the planet and defeat poverty by taking action here, and become part of a movement powered by citizens around the world who are taking action together with governments, corporations, and philanthropists to make change.