It was 2005, and Chris Martin sat in a plane as it descended into Ghana's Tamale Airport, afraid he might die. Coldplay's frontman was accompanying Oxfam to Africa, where he was to speak with Ghanaian farmers about the need for fair trade policies. 
As the pilot prepared to land, dust surrounded the plane, obscuring vision completely. "I couldn't see the ground and as it turns out, nor could the pilot," Martin told the Sun afterward. "The plane dropped off violently to the right then way over to the left. It was lurching all over." 
In that brief moment of uncertainty, Martin said he thought about his daughter, and his band. "My mind was racing and I thought: 'My daughter will have to get a stepdad,'" he said. 
Of course, he didn't die that day. The pilot managed to land the plane, and Martin didn't let the experience faze him. Instead, he was more motivated than ever to give back. 
"It fired me up for the trip," he said. "I thought, 'I'm going to learn as much as I can and meet as many people as possible.'"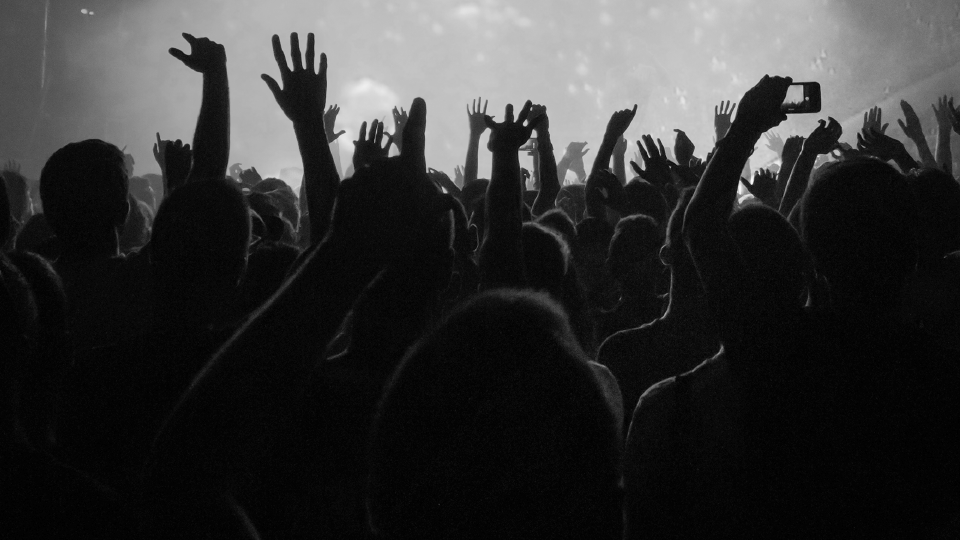 In his more than 20 years of music-making, Chris Martin has consistently striven to pair his art with his passion for charity. He has worked closely with nearly 20 charities, including Oxfam, Amnesty International, and Red Cross. As the creative curator of the Global Citizen Festival, he has inspired hundreds of thousands of Global Citizens to get involved in ending extreme poverty. Now, he's taking on a new challenge — bringing the Global Citizen Festival to Mumbai, India. 
Learn More About Global Citizen India
Chris Martin and lead guitarist Jonny Buckland formed Coldplay in 1996 in the UK, where they were students at the University College London. Four years later, their hit song "Yellow" reached the No. 4 spot on the UK Singles Chart. But it was their 2002 album, "A Rush of Blood to the Head," that secured their place in the annals of rock history. Now on their seventh album, Coldplay is showing no signs of slowing down. 
In 20 years, the band has won 62 awards in more than seven countries and four continents, including the American Music Awards, the BBC Music Awards, Los Premios MTV, the Danish Music Awards, and of course, the Nickelodeon Kids Choice Awards.  
Their music defies genres, and gets to the roots of human emotion. Martin described the band's most-recent album, "A Head Full of Dreams," as the "sound of us being free and happy." But their music is often mellow and introspective, such as in the classics "Fix You," "The Scientist," and "Clocks." 
Martin's work outside of music is just as wide-ranging and impressive as his musical accomplishments. He has played at a number of charity concerts, including Hope for Haiti Now: A Global Benefit For Earthquake Relief, Amnesty International's Secret Policeman's Ball, and Band Aid 30, which raised proceeds to combat the Ebola outbreak in West Africa. 
The band's activism, while often very public, has also translated into underground support for humanitarian organizations. For example, Coldplay privately supported London's Kids Company for four years before announcing their aid in 2011. 
Early in his music career, Martin became involved in Oxfam's Make Trade Fair campaign. In addition to his fateful trip to Ghana, he also traveled to Haiti and Mexico in an effort to understand how trade injustice can affect poor people around the world. 
A true Global Citizen, Martin will be headlining his first concert in India, but the work to end global poverty doesn't end there. In his own words: "Nobody said it would be easy, no one ever said it would be this hard. I'm going back to the start."