---
Why Global Citizens Should Care 
The UN's Global Goal 13 calls for urgent climate action, to curb the effects of climate change and to build preparedness among the world's most vulnerable people. While individual action is vital, so is buy-in from world leaders, to lead the way in the fight against the climate crisis. Join the movement by taking action here to help protect the environment. 
---
Editor's note: Kendall isn't encouraging young activists to get involved with his hunger strike — particularly without appropriate maturity and support. He started his protest after a lot of forethought and, as a clinician, as someone who has understanding of the risks involved. 
---
British doctor Cliff Kendall is, like many people, terrified about the climate crisis, the ecological crisis, and what it all means for the future. 
So terrified, in fact, that he spent over two weeks in July sitting outside a government building in London on hunger strike — urging the government take a much more ambitious approach to tackling climate change. 
After training and working in the UK, Kendall joined up with Médecins Sans Frontières (MSF/Doctors Without Borders) and helped deliver health care in refugee camps in northern Ethiopia, in northern Nigeria, Yemen, and sub-Saharan Africa. 
In northern Nigeria in 2016, he saw a drought cause malnutrition so severe that a child was dying every two days. Most recently, he's been working in a rural South African hospital — Bethesda Hospital in KwaZulu-Natal — where he treated people whose lives he says are at threat from the impacts of global warming and ensuing food insecurity. 
Seeing the impact of extreme weather and its impact on the world's most vulnerable people firsthand woke him up to the dangers of doing nothing. 
Kendall was one of more than 1,100 doctors who signed a letter in June supporting Extinction Rebellion's nonviolent direct action. The letter said that "as caring professionals we cannot countenance current policies which push the word's most vulnerable towards progressive environmental catastrophe." 
Then, on July 14 — the day before Extinction Rebellion's summer uprising began — he ate for the last time for 15 days. 
Here, he writes about what motivated him and what kept him going, whether he achieved what he set out to, and what it's really like to not eat for so long. 
You can read more from the In My Own Words series here. 
---
My interest in medicine was really born out of deciding that what's bad in life is always bad, and what's good is really ambiguous. 
For me, doing medicine was an expression of my acknowledgement that the amount of suffering a human can go through is really important. 
So that was the driving force to get into medicine in the first place. I trained in the UK, and did my first few years as a doctor in the UK. 
Then, just after foundation year 2 — which is a time lots of doctors go abroad because there's a gap in your training before becoming a specialist — I went to South Africa. 
I was working at Bethesda Hospital in KwaZulu-Natal, which is in about the second-poorest district in South Africa. It was really struggling at the time and was down to about four doctors, so I was the fifth. 
I was there for four years, and I think during my time there I started to appreciate the limitations of just being a medical doctor. That was my first big sense that you do need to bear in mind the underlying causes of things.
From there I went to the Liverpool School of Tropical Medicine to do a diploma in tropical medicine, and another in humanitarian assistance. Then I started working with Médicins Sans Frontières. I went to northern Ethiopia with refugee camps and Eritrean refugees, then I went to northern Nigeria, and then to Yemen. 
A big wake-up call for me came last year, when MSF asked me to do a presentation at a humanitarian consortium back at the Liverpool School of Tropical Medicine, and that got me looking more at global data and global trends and it's really shocking to see.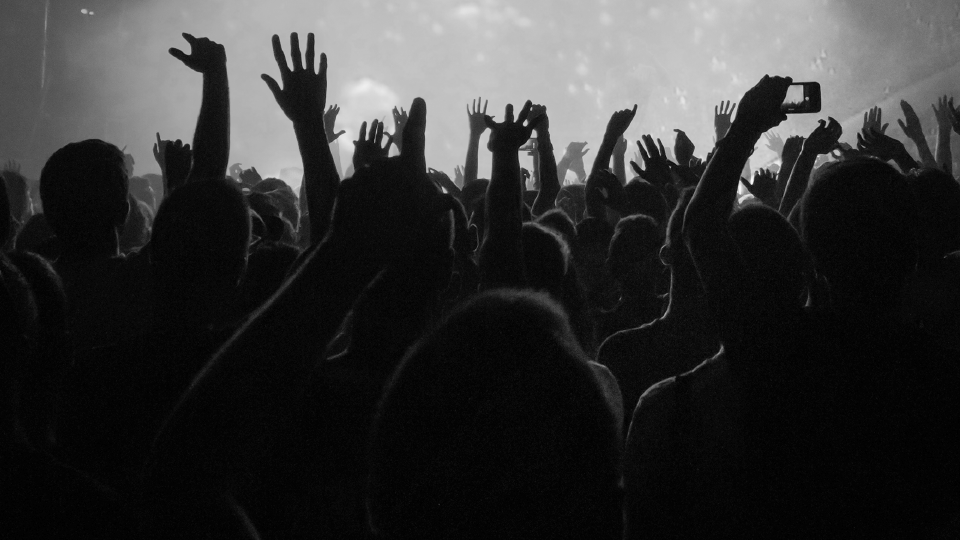 Image: Photo by Nahom Tesfaye/UNICEF
That included undernutrition globally, which has been increasing since 2015, particularly across Africa. I just thought this was absolutely shocking, that from 2005 to 2018, there's been a 30% increase in undernutrition. Globally, it works out at about 1 in 9 people. 
For someone who's grown up with watching Live Aid, and seeing the Sustainable Development Goals (SDGs) come into place, expecting everything to get better, it was a really sad time to come to terms with the fact the optimism had gone.
I arrived back in the UK from South Africa about a week before the April protests from Extinction Rebellion. In a sense, being a doctor is a moral cocoon that you wrap around yourself. You think, as long as I'm being a good doctor, I'm a good person and the rest of the world will just have to sort itself out. 
But I really thought, seeing the protests, no — this is the time to get involved. 
So I spent a week reading, watching YouTube discussions, learning, and I was really shocked at the immediacy of things. 
I've always lived quite a frugal lifestyle. I've never owned a car in the UK, I'm vegetarian; so I've tried to do those personal things. 
It's funny thinking of myself on the plane and feeling so ashamed of being this big rich guy with this big machine churning out CO2 for me, and timidly getting my reusable bottle out. And that's kind of how the environmental movement has been seen generally, I think — as a bit of a joke. 
But it's also sad that's where environmental concerns have been rammed — it's "do gooders" and maybe we can salute their efforts, but it's not been taken so seriously. 
So I came back to the UK and see how imminent all of these threats have now become, and woke up to it all. And I wasn't part of a group but I grabbed a sleeping bag, not knowing what was going to happen on April 15, and I came to London to join Extinction Rebellion's April protests. 
It was amazing. I still had a lot of mental debate about doing anything as confrontational as civil disobedience, and I certainly felt for the taxi drivers and the people who were being disrupted. 
I ended up staying a couple of nights at Oxford Circus, and then another five nights working as a steward at Hyde Park, to keep an eye on things and keep people safe. 
It was a really interesting and challenging time, but also just amazing to feel — having had this concern for ecological issues like something I should be ashamed of — and suddenly it had this voice and this power and was standing up for itself. 
So I had all these thoughts and fear of the impact of the climate crisis on vulnerable people like those I've been working with in South Africa, and northern Nigeria, and Yemen, and one day I was out for a run and I just thought: This is the right time to do it. You've just got to take these opportunities. 
It was my way of expressing how serious I feel these issues are, and my strength of conviction in these things. That this is something serious, and we need to do something about it. 
My parents, when I told them, were typical parents. They were really worried, but trying not to criticise too much. And clearly this wasn't what they were expecting on a Sunday evening, for me to say I'm not joining you for a meal this evening because I'm on hunger strike. The poor guys. 
But then I came to London and I got to do what I had imagined from the onset — which was just to plonk myself outside a relevant government structure, which was the Department for Business, Energy, and Industrial Strategy (BEIS). 
Slightly in homage to Greta Thunberg, I put myself there, put my sign next to me, and just said this is what I'm about, this is what I believe in. 
My demand was essentially for an earlier CO2 date, although I didn't ask for a particular date.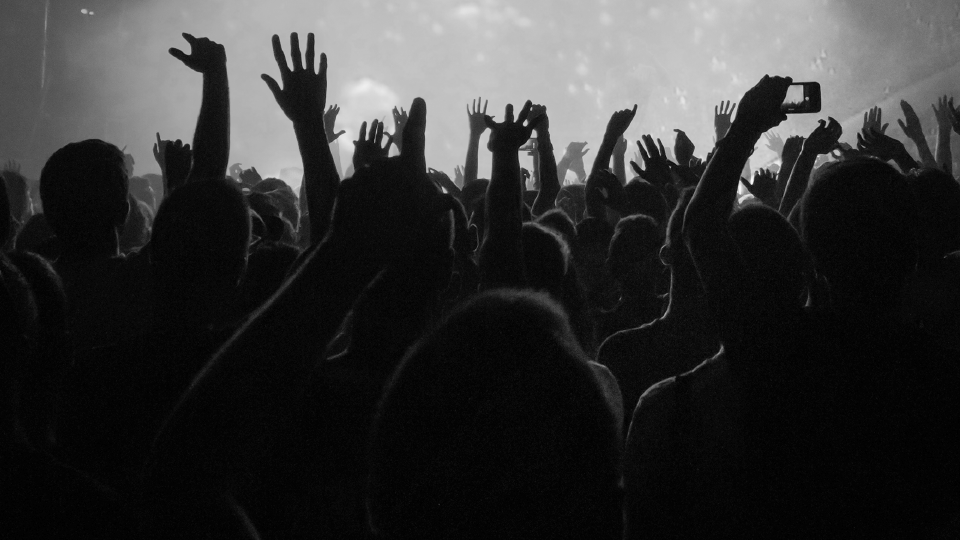 Image: Hannah Woodhouse
Really neck down, I was a bit of a disaster. It was quite stressful, because I just felt so on edge throughout it. It was quite hard work in that sense. I said I'd be there from 9 a.m. to 6 p.m. and because I was plodding along so slow and because just looking after myself took so long, I'd get up, stand up and walk around, and then come home again and go to sleep and then do it all over again. 
So there wasn't much relief from it. But it's actually really hard to describe what it felt like. I think I was quite positive about things which helped a lot. 
The worst thing really was the fear of the press. It's actually really hard to research hunger strikes, so I didn't really know the condition I'd be in at each stage.
I didn't know if I'd be able to walk around — so I had this nightmare scenario of trying to defend Extinction Rebellion while not being able to remember my own name because of not eating for days. 
But fortunately it wasn't so bad in a lot of senses. My body got very weak, but I felt fairly lucid. And really, compared to how traumatic life can be, to just sit quite peacefully outside a building speaking to people, even without eating, life can get a lot worse than that. 
I compare it to doing a week of night shifts at Bethesda Hospital, and the hunger strike was certainly a lot less stressful. 
I got to have lots of interesting conversations with various people, and I think one of the big problems with the climate issue at the moment is that you're often pitted against other very justifiable causes.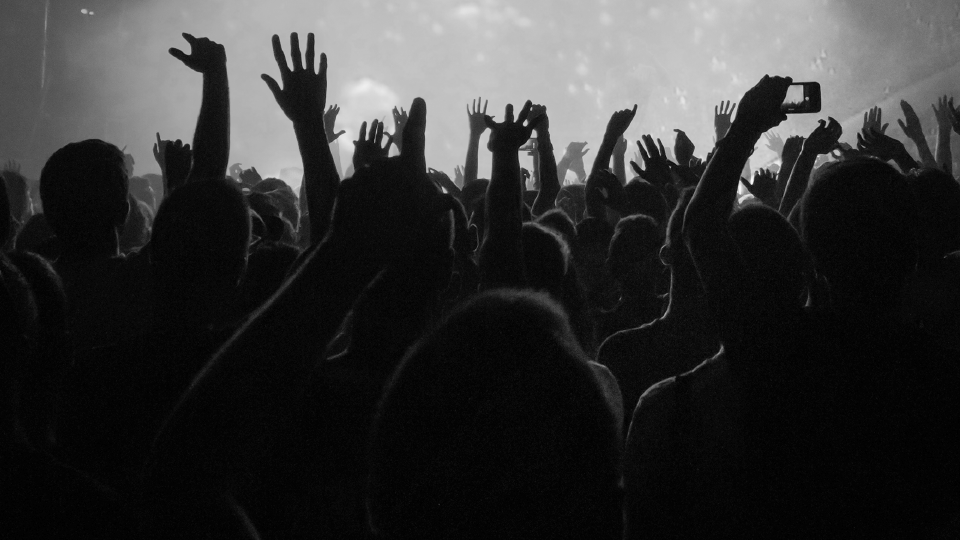 Image: Extinction Rebellion/The Lightscaper
I was confronted by people saying, "We're struggling to look after our own, we don't have money to throw at climate issues". But this is pitting two good causes against each other and we need to look more broadly at how much money there is around the UK — and how much waste there is. 
The government's called a climate emergency, but if you look around this doesn't look like a society in the grips of an emergency. It still looks very frivolous to me, and you see the shops, the excesses, I just don't see how it's all justified. 
I think we've got to stop pitting one disadvantaged person against another and start looking at where the real power for change is and focus on that. 
Are we not all in the fight together? Can't we all realise that this is a global emergency and we're going to need everyone to be involved? 
It's such a hard thing to get a grasp on what the future means, because it can be so overwhelming to imagine the risks.
You can acknowledge climate change intellectually and say, "I'm advocating for this". But it still hasn't sunk in emotionally. It's so hard psychologically to get a grasp on what this all means. It could be all kinds of things. 
Maybe I shouldn't switch on my kettle. Maybe I should just stop everything that's pouring out CO2, and maybe that would start making waves, maybe that's the way forward. Or maybe I would just be another eccentric and nothing would happen. 
Of course, I'm sure lots of people are thinking the same. 
We all have the power. We all have free will. We could all wake up tomorrow and say we're going to do everything we can to reverse CO2, to reverse the ecological crisis. 
These are small things, but the big point from Extinction Rebellion is that this movement is founded by people who have been doing all that for 30 years and nothing's happened. 
So on top of all that, people do need to raise their voices. Because without governments and big businesses being under some sort of influence, we're not going to achieve anything just by meekly going vegetarian and meekly being frugal and being a bit of an eccentric. 
I think the cause is a really, really important one. Getting arrested for some people isn't a big deal but I remember, on the first night of the rebellion, hearing an elderly lady being arrested on Waterloo Bridge. You could hear this grandmother crying, saying, "I'm doing this for my kids," and it's clear that people are really worried about the future. 
I didn't set out with a clear objective and target to hit. I didn't expect to end up sitting in an office with then environment secretary Michael Gove, and I didn't really expect the government to change anything in the two or so weeks of me being there. 
But if I get people accepting that wake up call a bit more and pushing in the right direction, then for two weeks of work and one weeks' recovery, that's not bad. That's probably three weeks better spent than most of the rest of my life.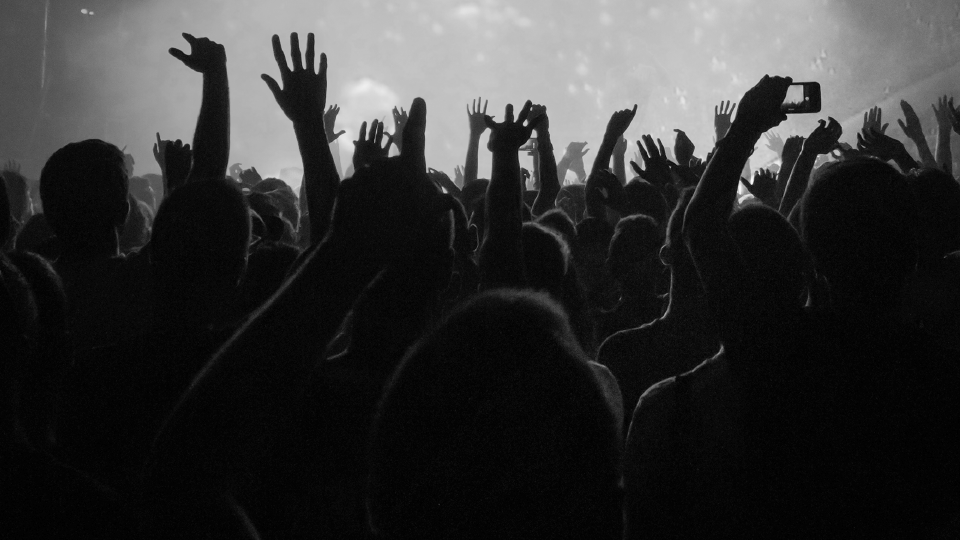 Image: Extinction Rebellion/Sara Nicomedi
The other reason for doing something now is that this is such a slow, insidious bomb going off. So when exactly do we acknowledge it? It's not going to be one particular event that says: now it's really happening. 
But if it were, for me, it was April. We've never seen anything like what happened in London in April anywhere in the world before. 
So I think this is the time to do something. This is the time to look at the issues and make a noise for it. Stand up for it, and say we need to do something drastic. 
---
If you're a writer, activist, or just have something to say, you can make submissions to Global Citizen's Contributing Writers Program by reaching out to contributors@globalcitizen.org.