Throwing tomato soup on Van Gogh's most famous painting. Pouring milk on supermarket floors. Using palms as protest placards to demand no new oil and gas. Hanging from a motorway bridge in a hammock. Mass cycling onto airport runways to keep private jets on the ground.
These are just a few of the creative and powerful protests led by climate activists across the world, timed to take place around this year's United Nations Climate Change Conference in Egypt, COP27. 
Before, during, and after global COP climate talks, protests are common, and definitely creative (Extinction Rebellion dumped a truck-load of manure on the COP25 doorstep back in 2019). But this year, things have taken a new turn. So why are we seeing this level of climate protest? Simply put, world leaders are not doing enough when it comes to the climate crisis.
A report published in October by the UN Environmental Programme found that, as it stands right now, there is "no credible pathway" to staying below a 1.5 degrees Celsius global temperature increase (that's the temperature we need to stay under in order to protect the planet and prevent millions more people experiencing life-threatening extreme weather and poverty), despite promise after promise from governments to reduce their carbon footprints and support those on the front lines of the climate crisis.
We need world leaders to "look up" and urgently take meaningful action on climate finance, adaptation, and loss and damage. We cannot afford for yet another year to go by without urgent and widespread climate action. Time has run out. 
That's why climate protest, on the scale we're seeing it, is becoming ever more extreme. Here are some of the ways activists have been protesting around the world.
1. The Van Gogh-Soup Climate Protest
First on the list is a protest that went viral, hitting social feeds and headlines all over the world in October 2022. Its protagonists? Two cans of tomato soup and a Van Gogh painting. The two activists behind the stunt were Phoebe Plummer, 21, and Anna Holland, 20. 
Splashing the canvas' protective frame, the activists proceeded to apply glue to their hands so that they could anchor themselves to the wall to prevent security from immediately dragging them away. The two were later arrested and no damage was done to the painting.
Part of the Just Stop Oil coalition, Plummer and Holland explained the rationale behind actions that some have deemed radical: "What is worth more, art or life? Is it worth more than food? Worth more than justice? Are you more concerned about the protection of a painting or the protection of our planet and people?"
Just Stop Oil protests have taken place all over the UK since April 2022. Their demands? Just stop oil. That means no new licenses or consents for the exploration, development, or production of fossil fuels in the UK.
Currently in the UK, there is more oil and gas than the country can afford to burn if it is to meet its net zero targets. What's more, the nation's heavy reliance on fossil fuels and the consequences of this are evident in the current cost of living and energy crises, with reports showing that over one million more people in the UK will be forced into poverty this winter due to the rising energy prices. 
In a very "meta" moment, activists on the other side of the globe scrawled over Andy Warhol's Campbell's Soup I at the National Gallery of Australia just a week later.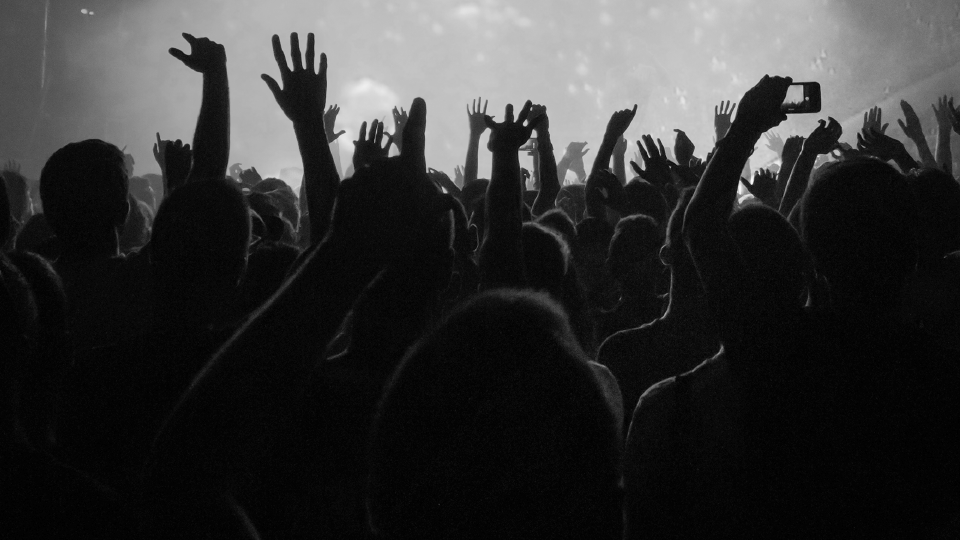 Two climate activists scribble on Andy Warhol's Campbell's Soup | National Gallery of Australia, Nov.9, 2022. | Stop Fossil Fuel Subsides.

2.  Rainn Wilson Changes His Name
Next up is a pretty unique approach to bringing attention to the climate crisis and it involves a name change from The Office star and climate champion, Rainn Wilson.
The actor recently "changed" his name to "Rainnfall Heat Wave Extreme Winter Wilson" in a call for urgent action to fight climate change.
Timed to coincide with COP27, the actor made the announcement via a Twitter video stating: "We need world leaders at COP27 to take notice and take action. The Arctic is melting at millions of liters per second, yet this problem can't seem to make a name for itself, so it's up to us to make a name for it."
Join me @ @ArcticBasecamp in bringing attention to the melting issue. We need world leaders to take action at COP 27!
The Arctic is melting at Millions of Liters per second, yet this problem can't seem to make a name for itself, so we'll make a name for it.
Go to link in bio ⬆️ pic.twitter.com/TgEG84fOmQ

— RainnWilson (@rainnwilson) November 9, 2022
Wilson is urging Global Citizens everywhere to follow in his footsteps by going to ArcticRiskName.org and creating a name that will bring attention to rapid Arctic warming. Then — and this is the important part — change your social media profile or display name to match your new ArcticRisk name. "If enough of us do this," he said, "then maybe COP27 will be where our world leaders sit up and notice Arctic risks and introduce a solution."
The name changer generates a new name that incorporates an Arctic risk, such as suspended shipping, blizzards, collapsing economies, droughts, sweltering summers, and more. 
The group behind the name-changer is none other than Arctic Basecamp: the band of scientists who brought you an Arctic warning in the form of icebergs-in-a-bottle at Glastonbury, hauled an actual iceberg to COP26 last year, and are on a mission to tell the world that the changes happening right now in the Arctic and the Antarctic will determine the fate of humanity. 
3. Parkour Athletes Turn Off Wasteful Parisian Lights
Picture this. Spiderman, but he's a climate activist… and French. 
That's what a group of nighttime heroes are doing in Paris, using the capital city as a massive Parkour playground where the aim of the game is to turn off as many energy-guzzling store lights left on all night as possible.
With the cost of living skyrocketing and the energy crisis engulfing Europe, these climate athletes leap, climb, flip, and jump (sometimes 10 feet off the ground) from wall to wall, with a mission to fight light pollution and save energy in France. 
This particular group of young activists is part of On the Spot Parkour, a collective that has been acting against light pollution and wasteful energy use in cities across France for the past two years.
The group says their actions help enforce Paris City Hall's existing order that stores turn off all signs and window displays in the middle of the night (except for emergency and medical stores such as pharmacies and police stations), an order that has largely been ignored by stores. 
4. Cyclists Ground Private Jets at Amsterdam Airport 
It seems like something straight out of a slapstick movie, but it's actually 500 environmental activists running (or cycling) loops around airport staff on a runway in Amsterdam. 
No, this isn't an unconventional commute. It was actually a clever protest designed to keep private jets on the ground at Schiphol Airport on the eve of COP27 on Nov. 6.
Amsterdam airport police running after hundreds of climate activists blocking private jets while on bicycles. #ClimateActivist
pic.twitter.com/ZzHnI1KI3m

— Ashoke Raj (@Ashoke_Raj) November 6, 2022
Among the group of environmental groups involved in this demonstration were Greenpeace and Extinction Rebellion who also occupied the airport's main hall and carried signs that read "more trains" and "restrict aviation."
Why are they protesting? Simply put, aviation is a big driver of climate change, accounting for 3.5% of global emissions. In fact, airplanes emit around 100 times more CO2 per hour than a shared bus or train ride. As for private jets, they're even worse. One trip on a private jet is the equivalent of 10 regular flights or 50 train rides in Europe. 
5. Vanessa Nakate & Young Activists Use Their Hands as Placards
Not all creative climate protests have to be extravagant in order to make a statement.
Vanessa Nakate and a group of young activists proved just that with their simple yet powerful action at COP27.
On Nov. 8, Nakate and several Fridays for Future campaigners, including 11-year-old Indigenous activist Licypriya Kangujam and Luisa Neubauer from Germany, raised their hands with a simple message written on their palms: "No New Gas, No Oil." 
Some actions yesterday at #COP27! pic.twitter.com/lxscBYPEcT

— Licypriya Kangujam (@LicypriyaK) November 9, 2022
Their message was destined for one nation in particular: Germany. Despite heavy criticism by environmental NGOs and activists, the German government has continued to state that it might support new gas projects in other countries. Such action could have a disastrous impact on plans to curb emissions as well as consequences for local people and wildlife. 
6. Activists Spill Milk in UK Supermarkets
These activists have taken the "Don't cry over spilled milk" expression to a whole new level. 
On Oct. 15, members of Animal Rebellion, a climate change and animal rights organization, entered UK stores and poured cow's milk and other dairy products on the floor while employees and customers looked on. 
Milk Pours are currently happening across the UK. All are concerned individuals calling on the government to give us a livable future, a #PlantBasedFuture

Here's the latest milk pour happening in Edinburgh @waitrosepic.twitter.com/mawKIylEmI

— Animal Rebellion (@RebelsAnimal) October 15, 2022
The goal of this creative protest, according to members from Animal Rebellion, was to get the UK government to help with the transition to a plant-based food system, arguing "dairy, like all forms of animal farming, is an incredibly wasteful and destructive industry, and a major contributor to the climate crisis that is currently threatening all life on Earth."
Indeed, global livestock production makes up 14.5% of global emissions and researchers at the University of Oxford found that plant-based diets could reduce an individual's carbon footprint from food by up to 73%.
---
You can join the movement of people all over the world who are taking action to fight climate change and its impacts. Join us now by downloading the Global Citizen app, signing up as a Global Citizen on our app or website, and taking our actions and challenges to demand world leaders, businesses, and more take the urgent and widespread climate action needed NOW.